NEW

McLAREN 570S SPIDER (pt 2)

McLaren prides itself on precision engineering. It's clearly reflected in the clarity and detail of this car's spec sheets.

For the 570S Spider, the single-sided A4 technical sheet makes a distinction between a dry weight of 1402kg, DIN kerb weight of 1498kg (that includes fluids and 90% fuel) and a US 'curb' weight with a full tank (1503kg). Compare these figures with those of the equivalent 570S coupe and you'll find an extra 46kg is the price for having composite roof panels tuck themselves away in 15 seconds.

Vehicle width is presented with doors open and closed. When open, the tip of a door reaches a height of 1.99m.

Maximum power from the M838TE engine, a 90-degree twin-turbo V8 of 3799cc capacity is 570PS, the figure that informs the model name and equates to 562bhp. Around town economy is rated at 16.5L/100km but the 570S can cruise so efficiently that the combined figure is a Falcon-like 10.7L.

Surprisingly, the McLaren specs confuse some acceleration and braking performance numbers – a rare slip. More eye-catching though is the 328km/h top speed which we have no reason to doubt, although you'll fall 13km/h short in a top-speed run with the top off.

It's worth noting that the Monocell II carbonfibre tub weighs less than the average adult male and is provides a remarkably strong core and rigidity in the structure that seems unaffected by removing the two-part roof. Another button controls the small glass rear screen that can be lowered to better appreciate the engine note or raised to act as a wind deflector. The nose-lifter is a no-cost option and its function is integrated with others on a stalk beside the steering column.
McLAREN 570S SPIDER
ENGINE 3799cc twin-turbo V8
POWER 419kW (562bhp)
TORQUE 600Nm from 5000rpm
TRANSMISSION 7-spd SSG auto
DRIVETRAIN rear-wheel drive
LENGTH 4.53m
KERB WEIGHT 1470kg
WHEELS 19-inch alloy (f) 20-inch (r)
TYRES 225/35 (f) 285/35 (r)
0-100km/h 3.2 secs
FUEL CLAIM 12L/100km
PRICE from $369,000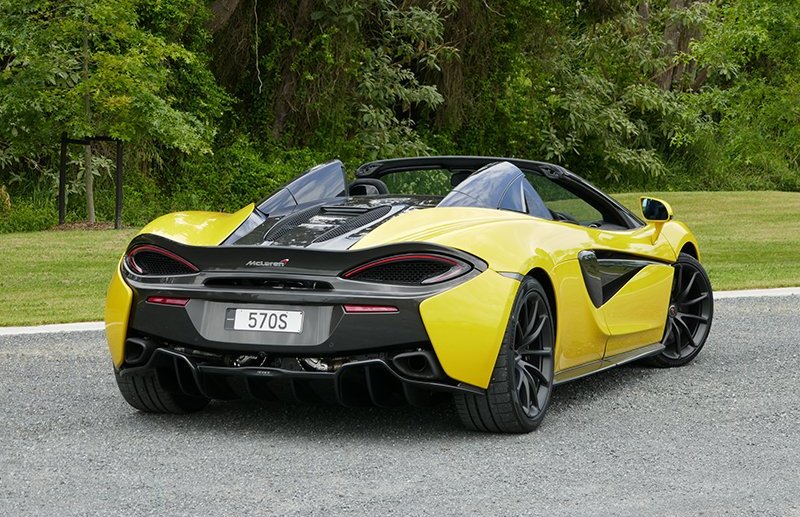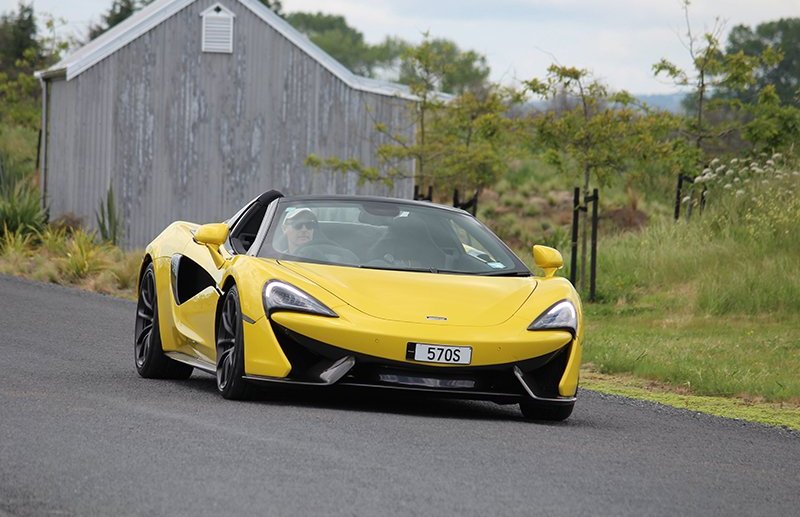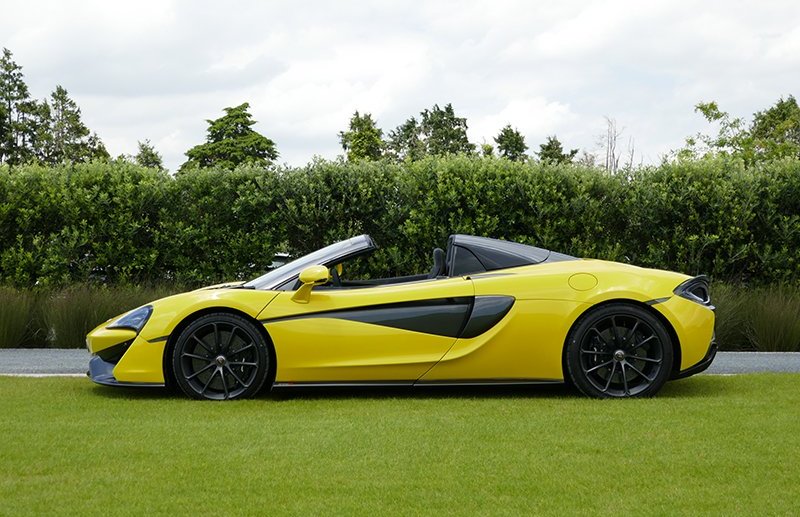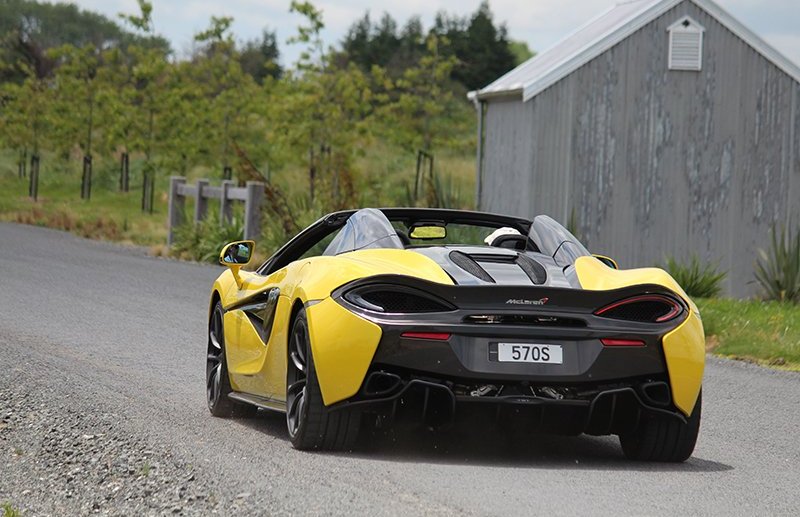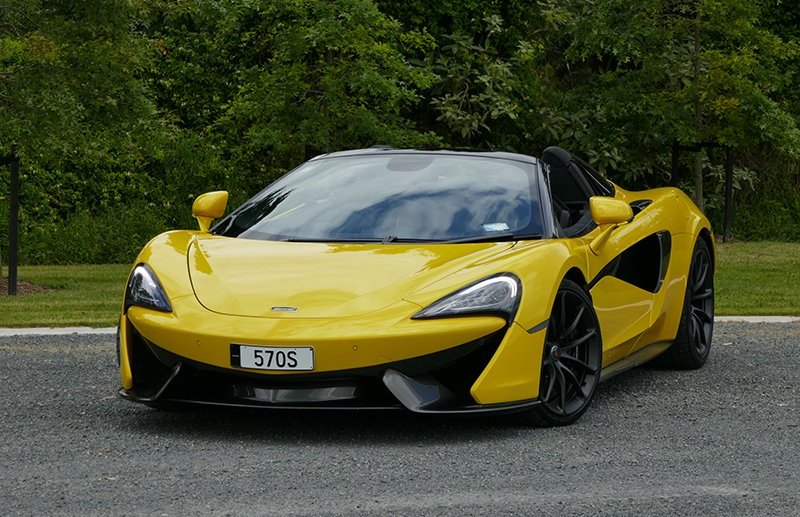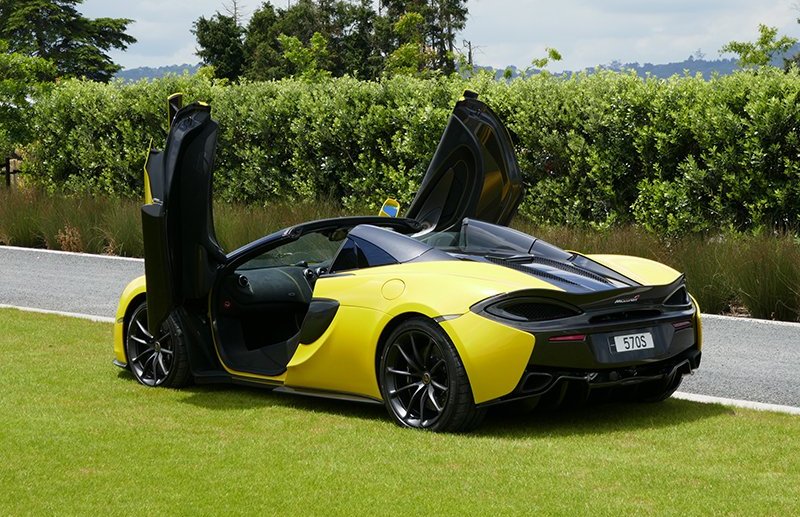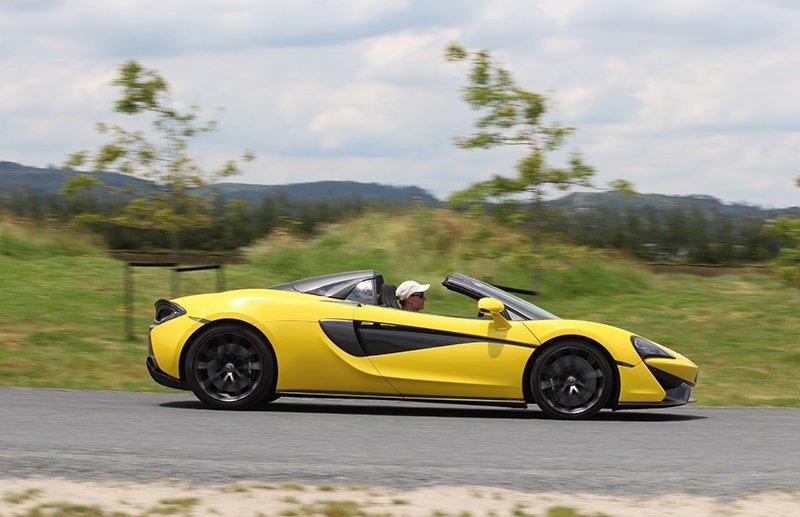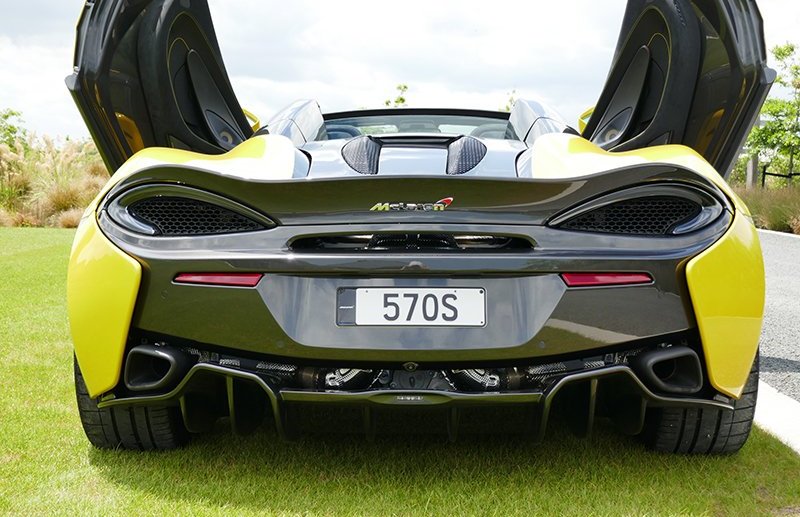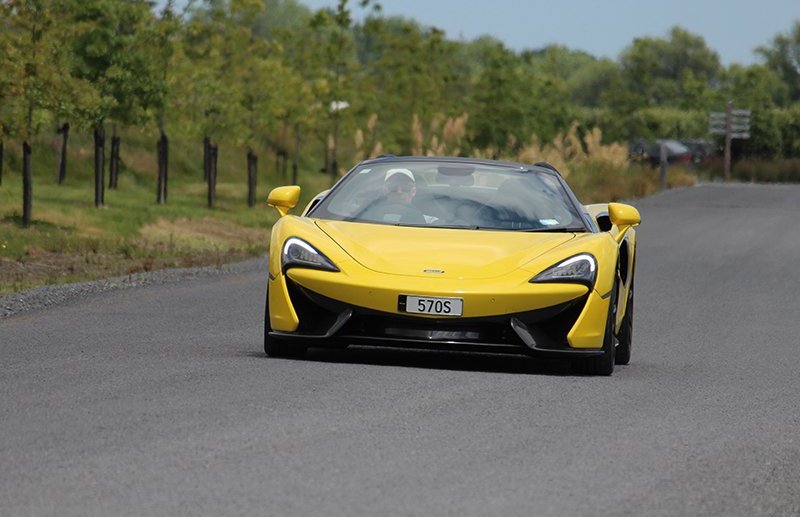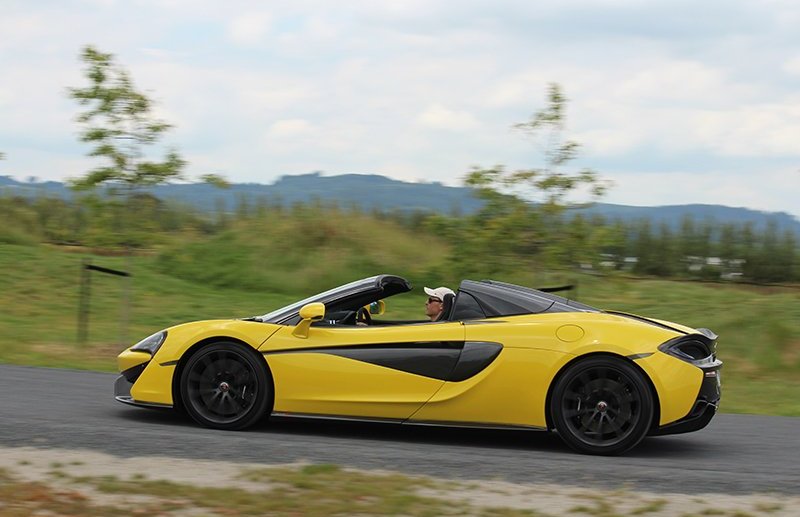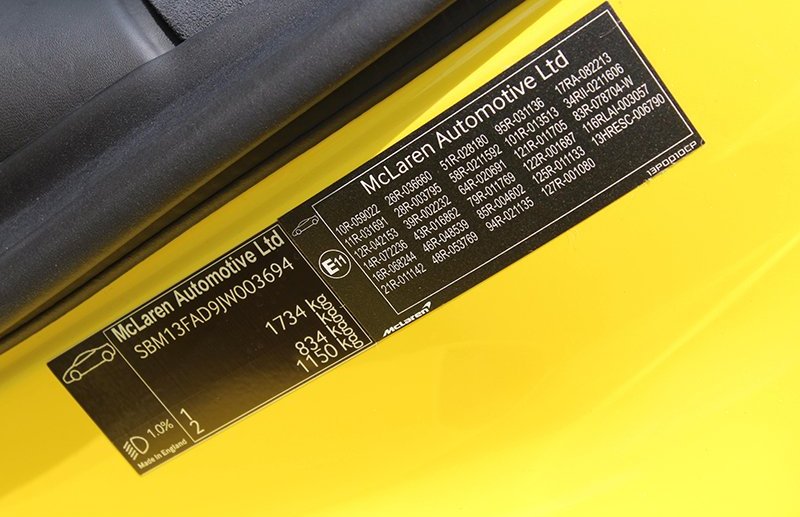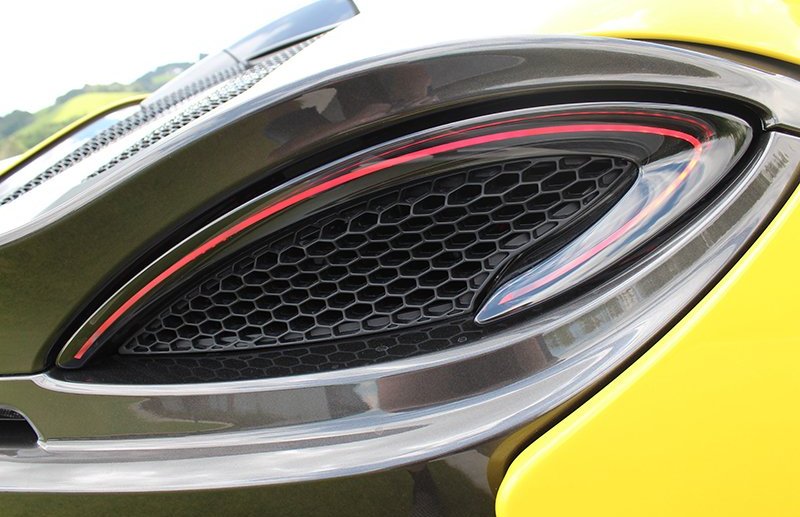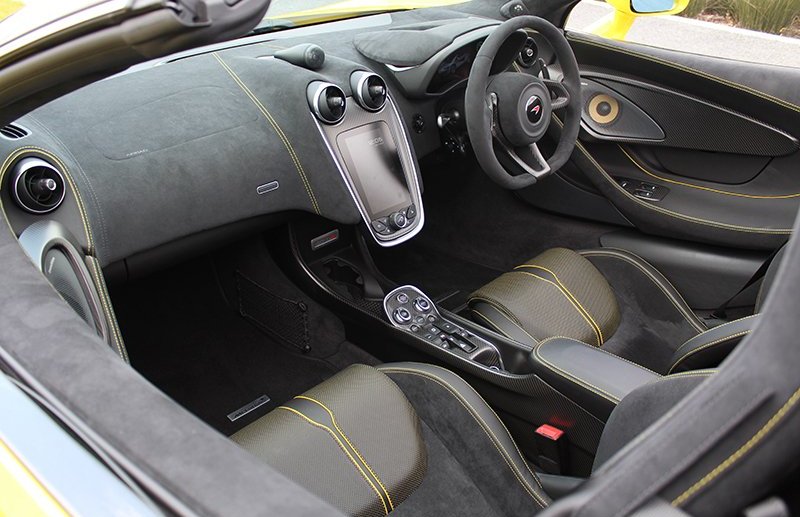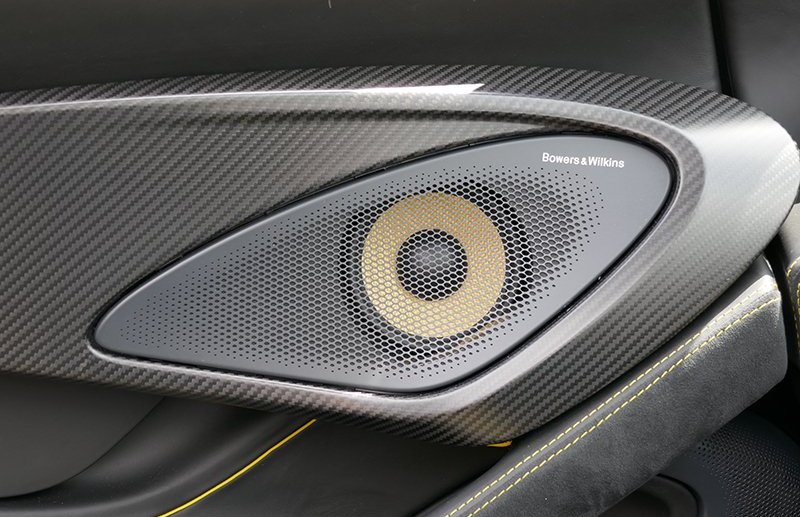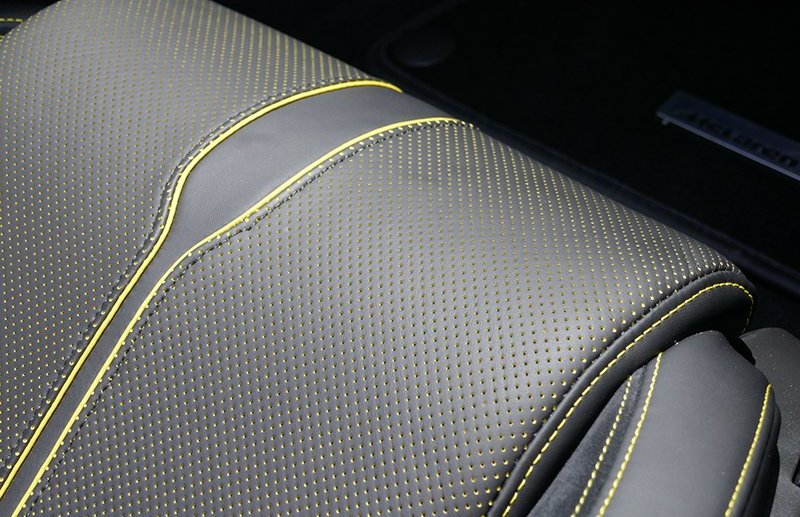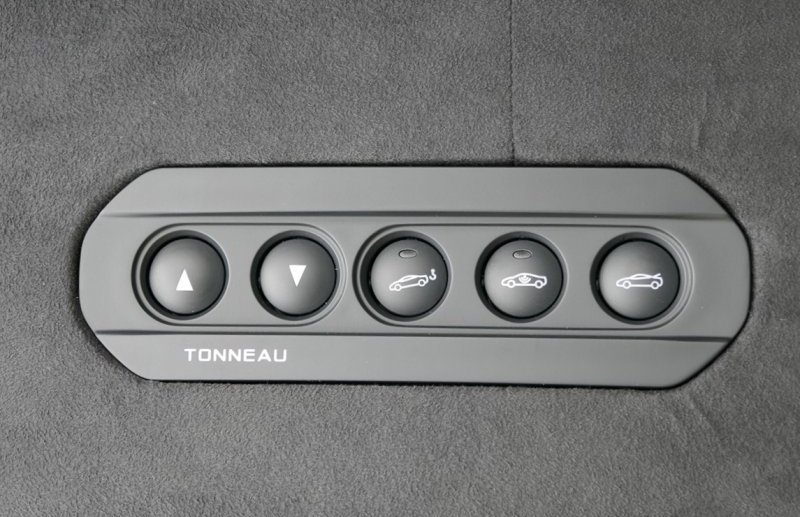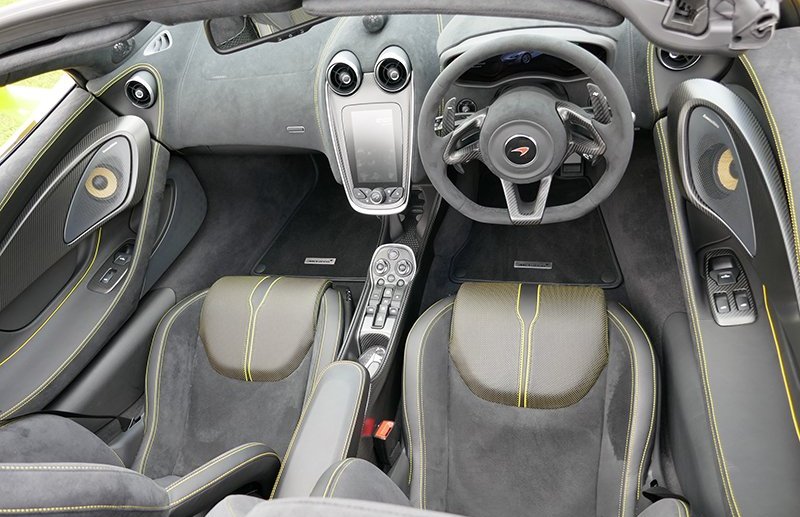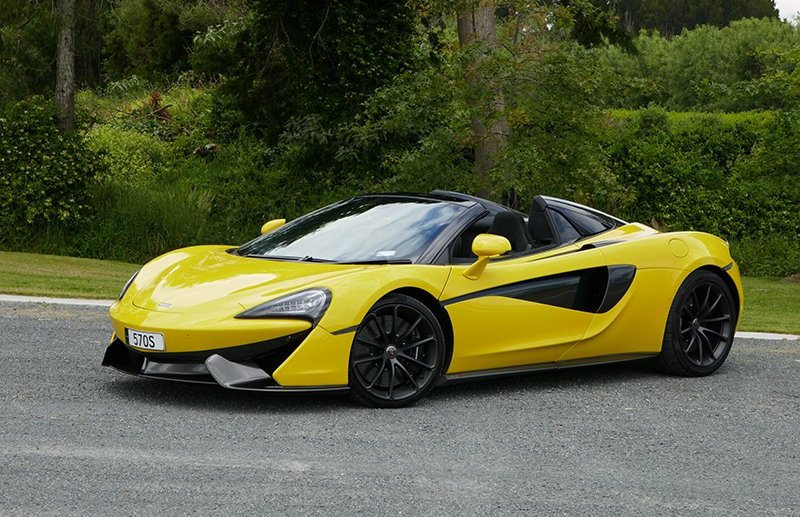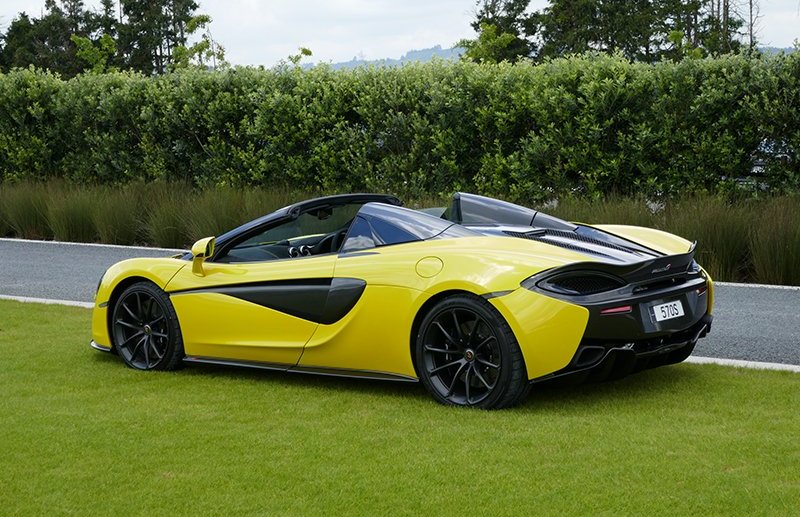 MORE NEW CARS