NEW

AUDI S3

Modifications run deep in sharper, hotter hatch that pairs genuine compliance with heightened levels of handling.

A remarkably high percentage of Audis sold in NZ (44 per cent year to date) feature a sporting 'S' or 'RS' badge, with the top-ranking RS variants slightly more popular than their tier-two, 'S'-badged equivalents. The S3 hatch, now in its fourth generation, has long been viewed as the traditional gateway to Audi performance. It's noteworthy that 70 per cent of local S3 buyers are male.

Style-wise, the new S3 has a more chiselled and more aggressive overall look and its extensive mods are obvious from the moment you sight it. It displays its dynamic prowess up front with an unmissable rhombus-patterned grille, large vent apertures and traditional aluminium wing mirrors. At the rear, the large diffuser and four tailpipes accentuate the sporty look. Surface areas below the shoulder line are notably curved inward – a new design element that exaggerates the wheel arches, which are intended to remind us of the quattro blisters on Audi RS models. An RS3 is on the horizon, of course.

The 2.0 TFSI is rated at 228 kW, with 400 Nm of torque on tap from 2000rpm, allowing the S3 to easily knock off zero to 100 km/h in 4.8 seconds. Delivering power to the road is a seven-speed S-tronic transmission, quattro drive with intelligent control, and an S-specific sport suspension with damper control. This system sees valves control the oil flow in the dampers so that they can instantly adapt to the condition of the road, the driving situation, and the driver's individual selection.

From the off, you sense that ride comfort has somehow improved along with the driving dynamics and the brakes are no less impressive. Mild hybridisation helps with both comfort and efficiency with a 48v electric circuit, 48v belt-drive alternator starter and 48v li-ion battery. Meanwhile a new electric brake booster ensures strong and spontaneous deceleration, while all four brake discs are internally ventilated.

If you think the S3 now looks marginally bigger, you're right. Compared with its predecessor, it's 30mm longer at 4.35 metres, and 30mm wider for improved shoulder and elbow room, while the rear luggage compartment has a capacity of 325 litres which can expand to 1,145 litres. This time, there's electric opening and closing for the tailgate.

The cabin features a very horizontal dash design for a very digital environment that goes heavy on gloss black. There's a compact shifter for the S-tronic and 'box and decorative aluminum or carbon inlays that mimic the shape of the headlights. Audi's virtual cockpit features three displays across its 12.3-inch diagonal screen and, in the middle of the console, sits a 10.1-inch touch display that can recognise letters entered by hand and provides acoustic feedback.

A further statistic reflects the rapid rate of technical progress: the computing power of the MMI operating system, with its integrated Wi-Fi hotspot, is 10 times greater than that of its predecessor. But while that sounds super-impressive, the real selling points are the way the sophisticated new S3 responds in its sporting modes, the brawny exhaust note building in volume and character through a huge mid-range and delivering entertaining pops and crackles on the overrun.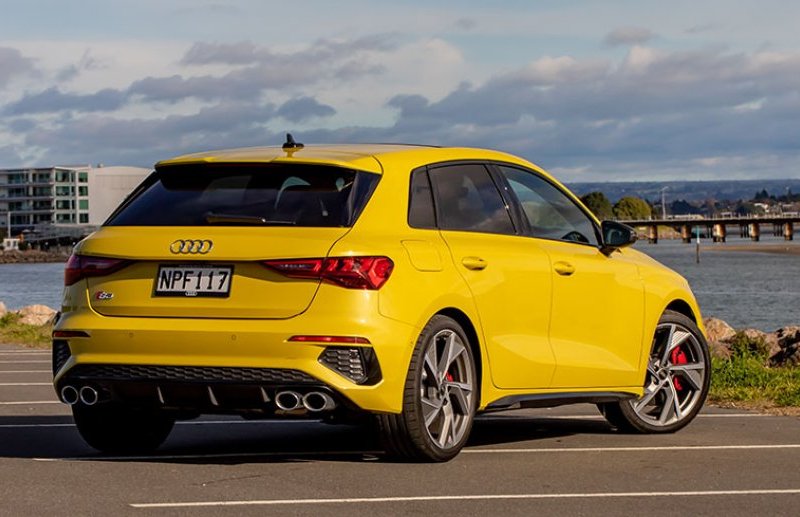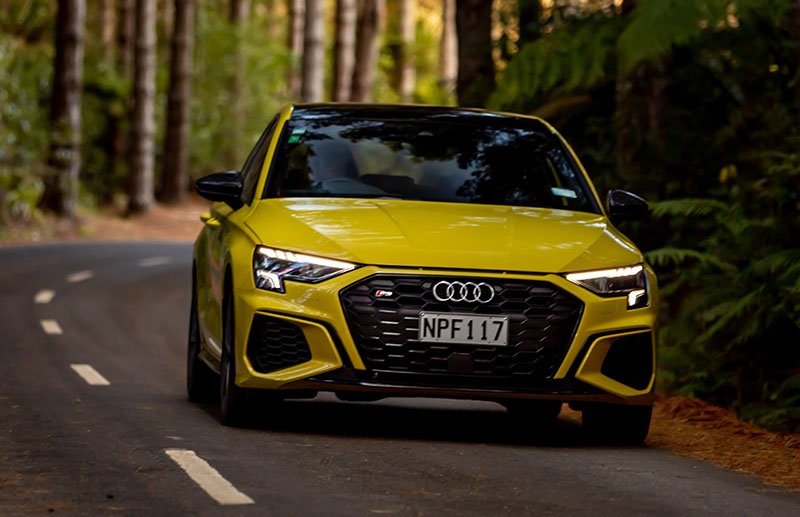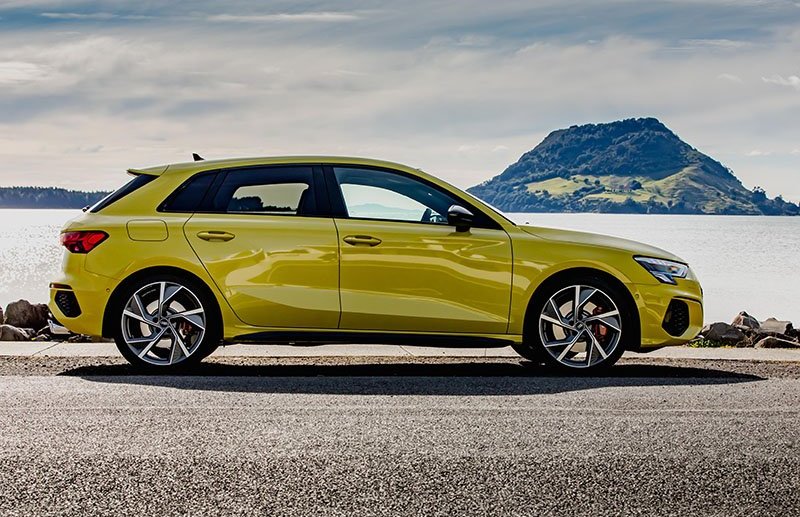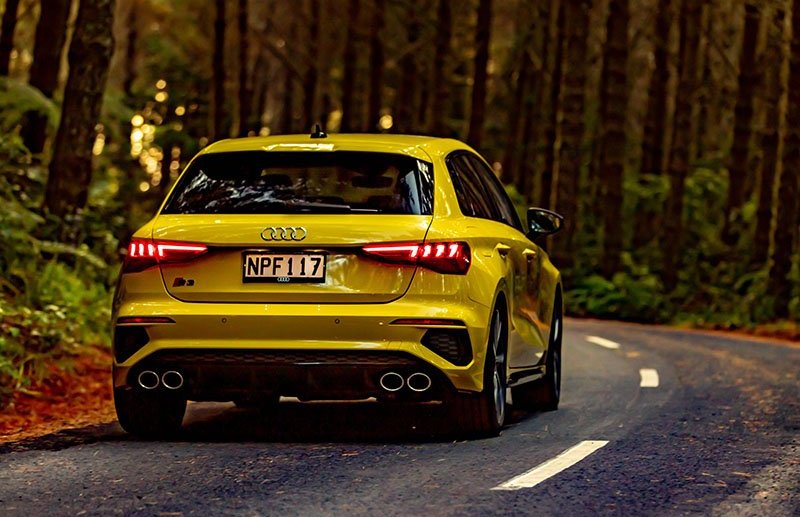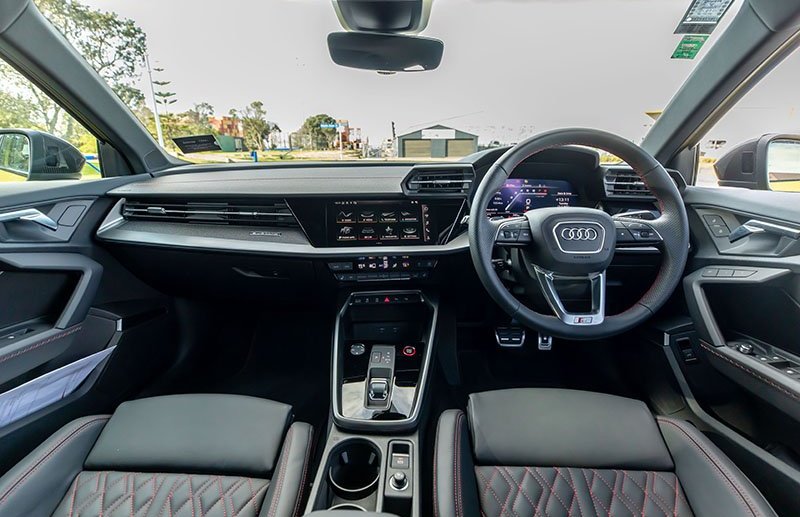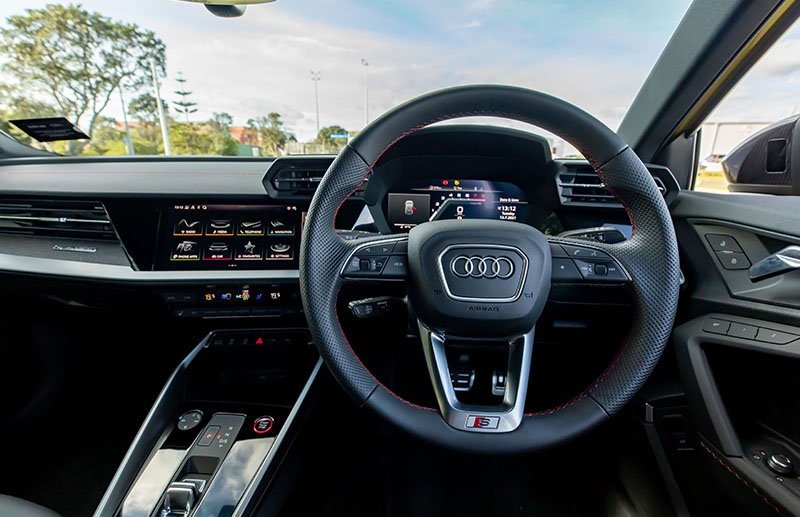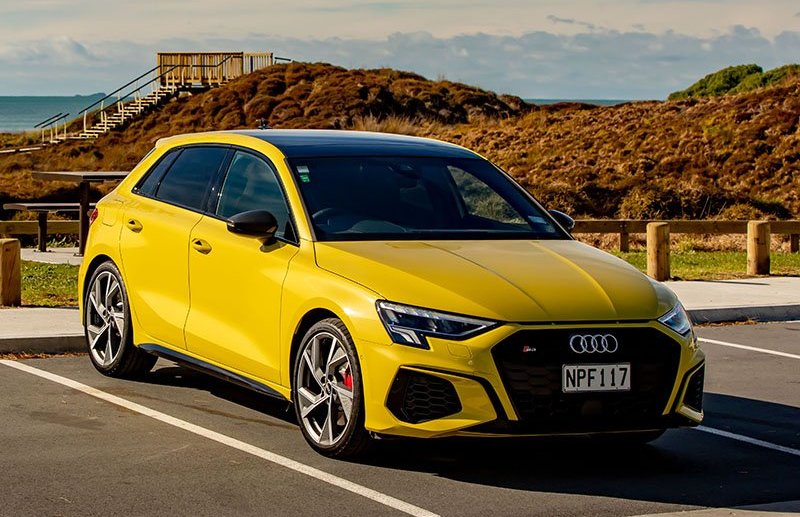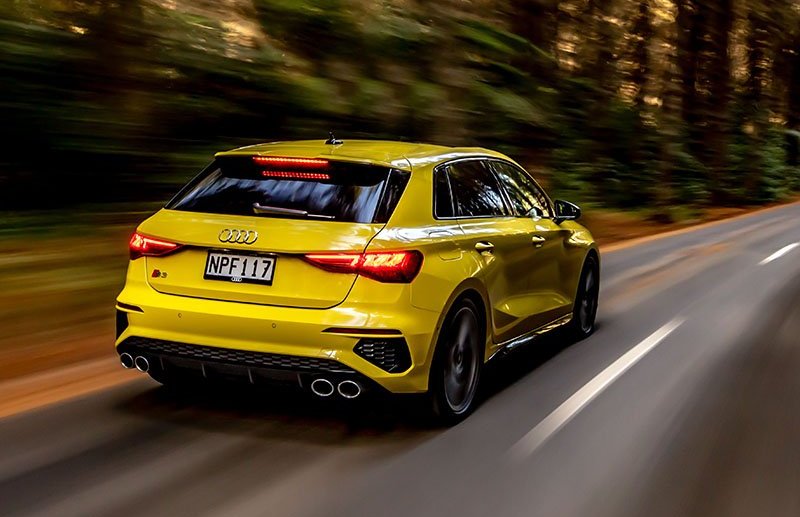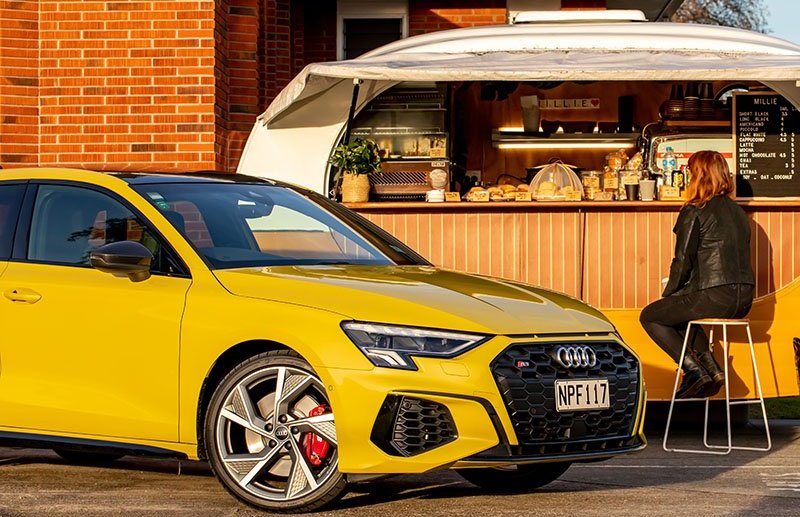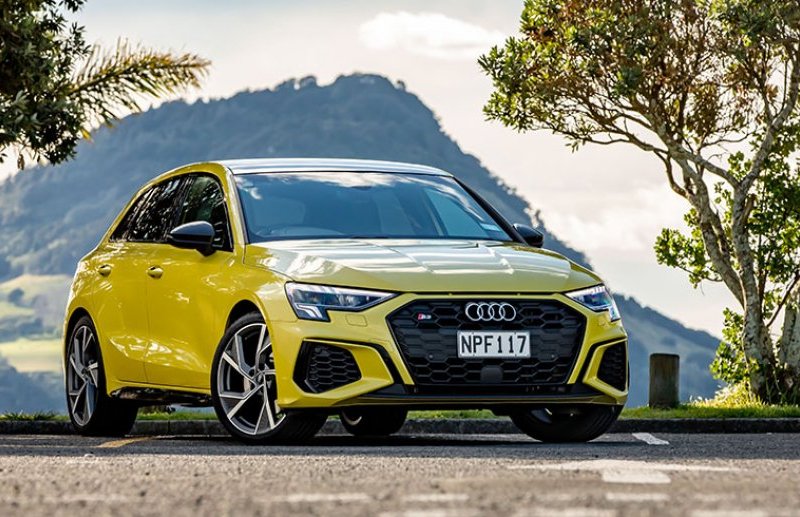 MORE NEW CARS