NEW

HYUNDAI KONA N

Following in the scorching footsteps of the compact i30 N and diminutive i20 N comes Hyundai's feisty new crossover.

Sharing its engine and transmission with the i30 N imbues the Kona N with similar straight-line performance to the conventional hatchback. Stiffening measures have been taken to compensate for the crossover's extra ride height, while retuned electronic suspension and steering make for impressive handling on a charge. The hot Kona's stability and punch certainly impressed on some of the best driving routes in Hawkes Bay.

Some surprise and delight features are evident in the comfortable and well laid-out cabin. The sports seats are well bolstered and grippy, and the driving position highly adjustable. The central screen works a treat, as do all the console controls. The traditional handbrake may come as a surprise.

But your hands, of course, are mostly drawn to the leather-bound wheel with unmissable shift paddles at the ready for the 8-speed twin-clutch box. The N buttons activate different driving modes and we found the Sport setting is best reserved for smooth roads and that tyre noise could be wearying on coarse chip surfaces. The red button marked NGS really commands your attention by instantly dropping gears for a 20-second burst of full-noise acceleration, exploiting an explosive mid-range and more to allow rapid overtakes.

As for the exterior, the design team has added plenty of interest to the basic Kona shape with a bespoke rear spoiler and black mesh grille. The 19-inch alloys allow a good view of the uprated braking components and two large exhausts broadcast a fruity note from idle.

Overall, the Kona N succeeds in feeling very much like an i30 N to drive while offering the packaging benefits of a crossover. The design decisions are mostly good, the active safety features work well without being intrusive, there's more than enough performance to satisfy most drivers, with few quirks in the delivery of that performance. A compelling performance package, then, and one boasting excellent usability.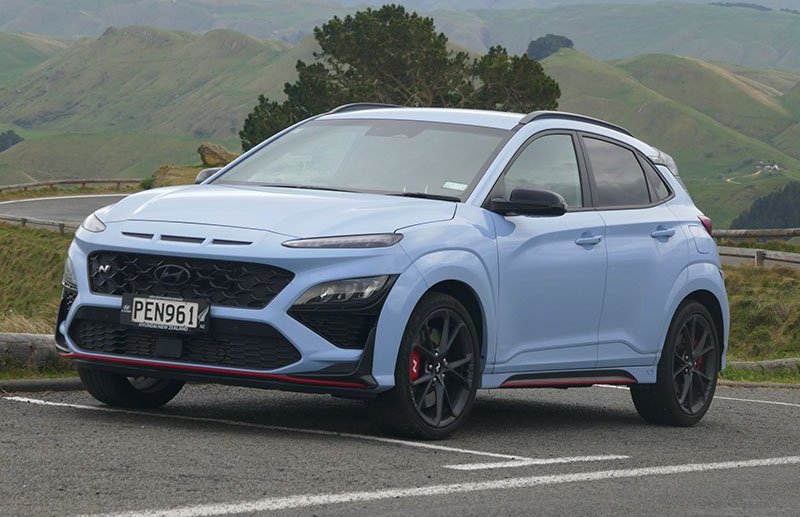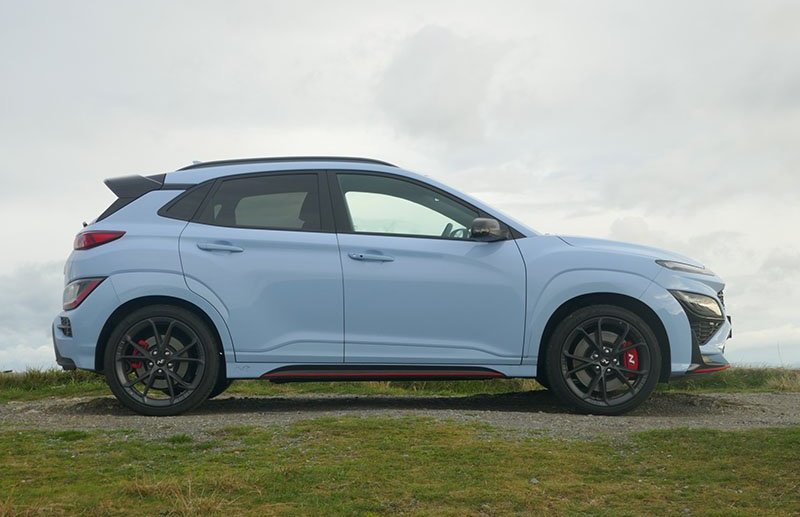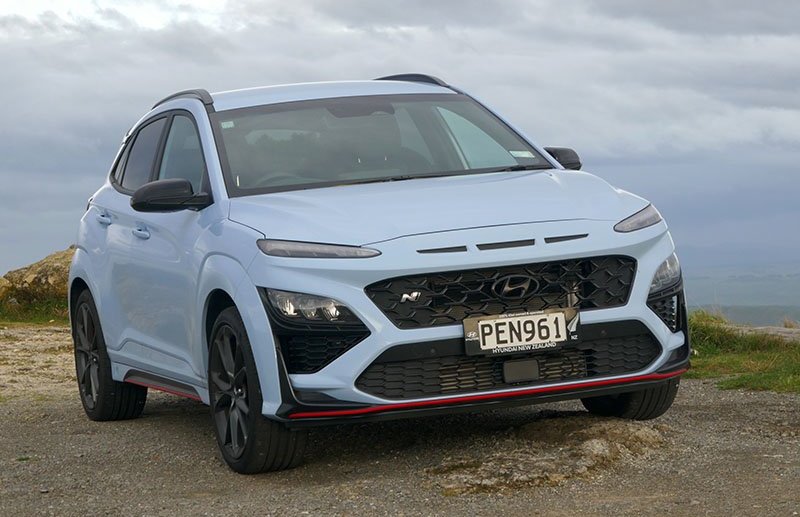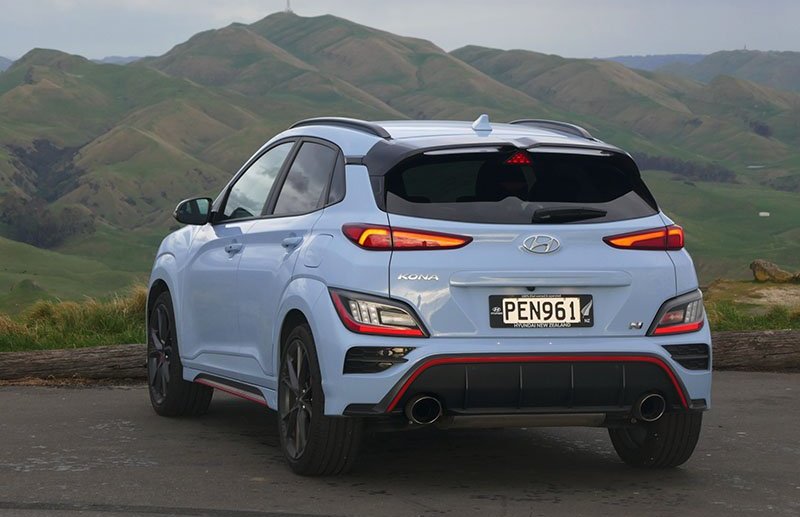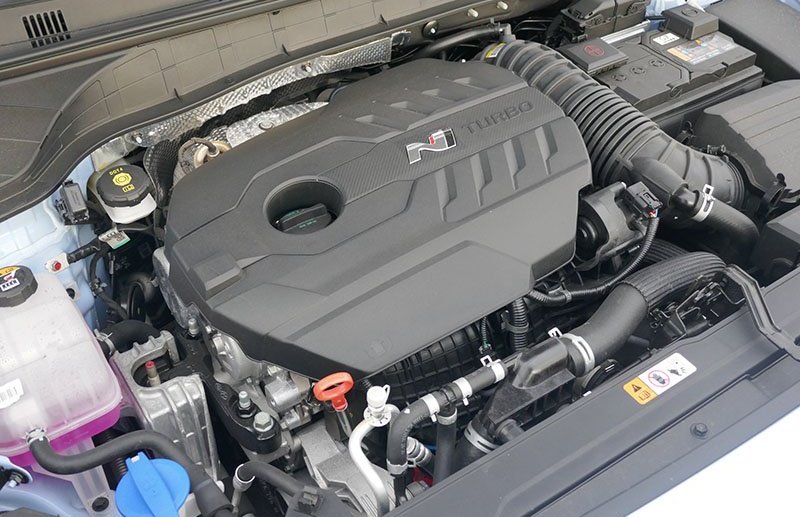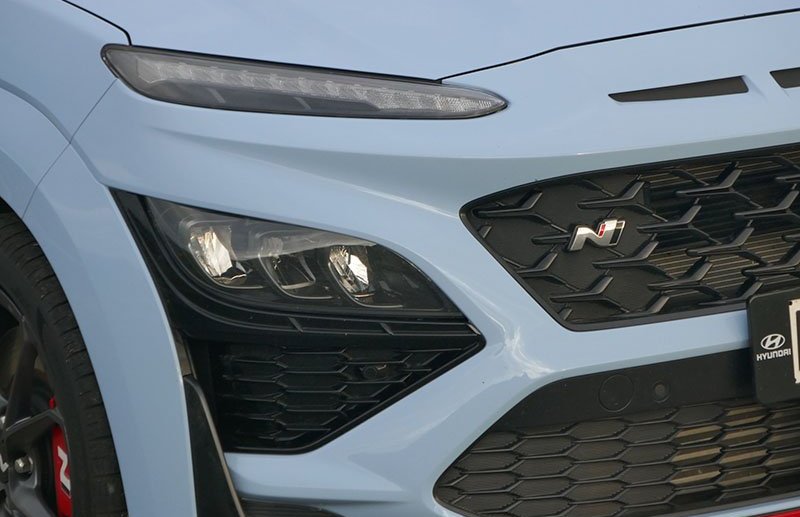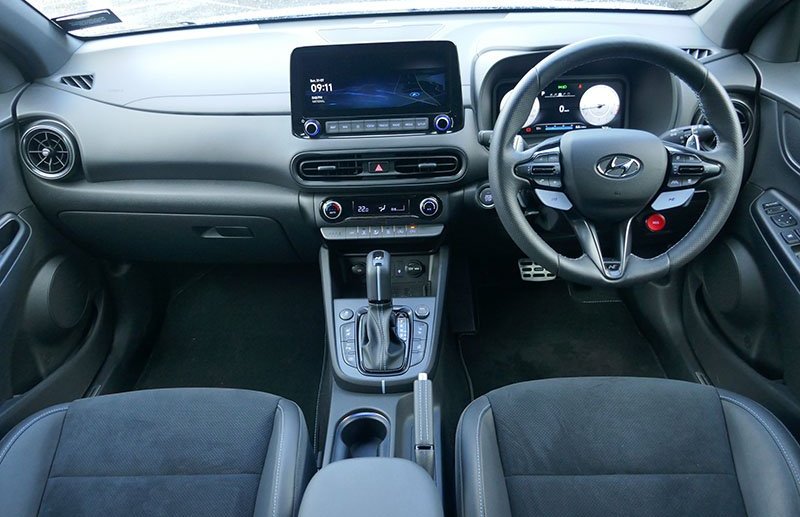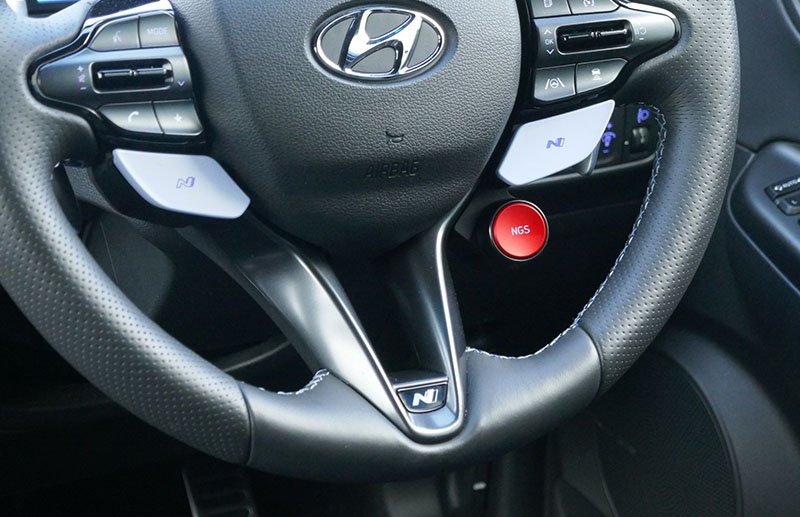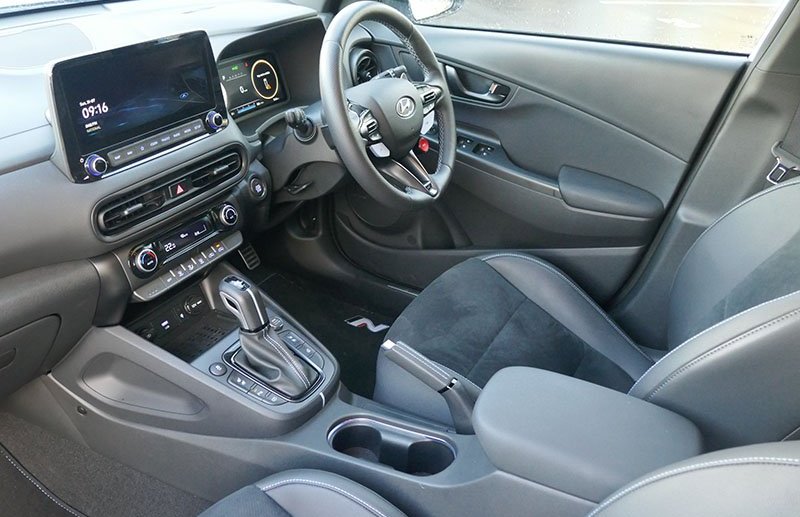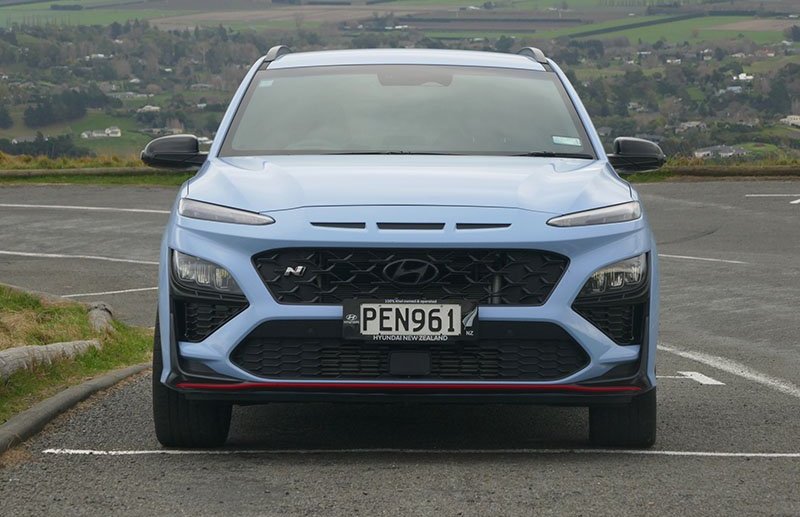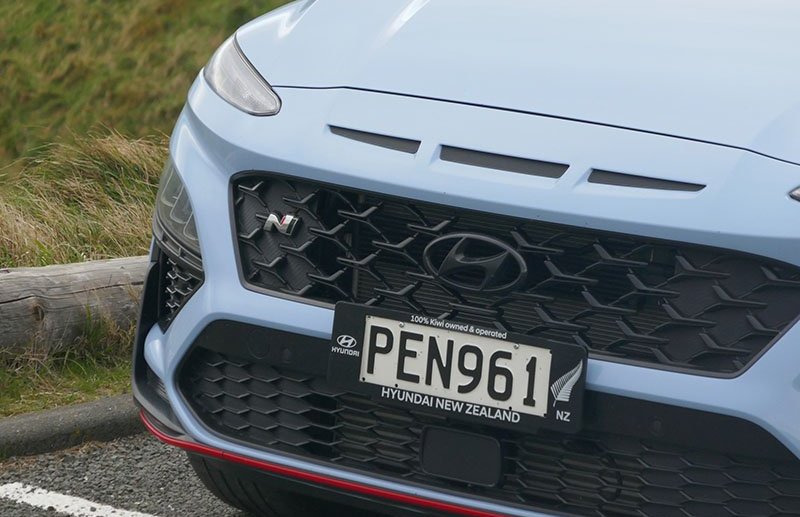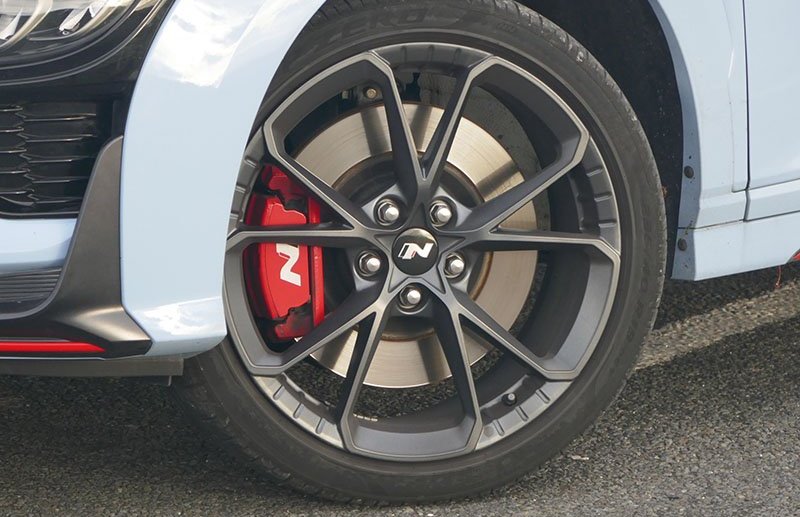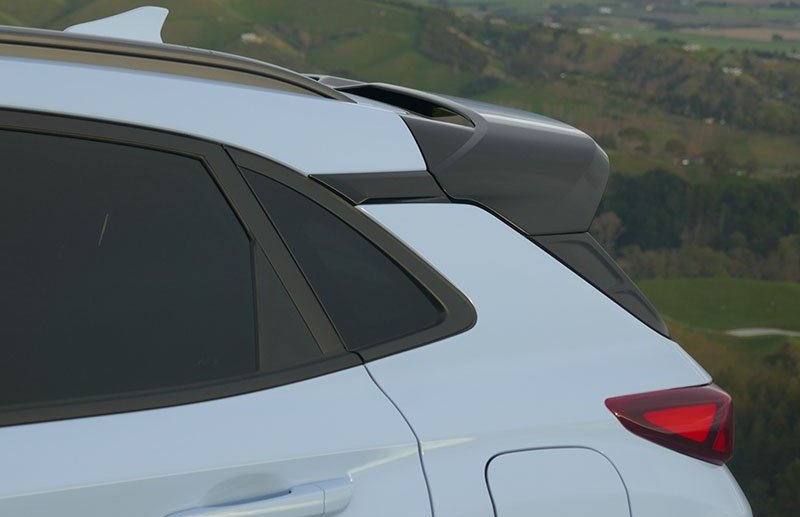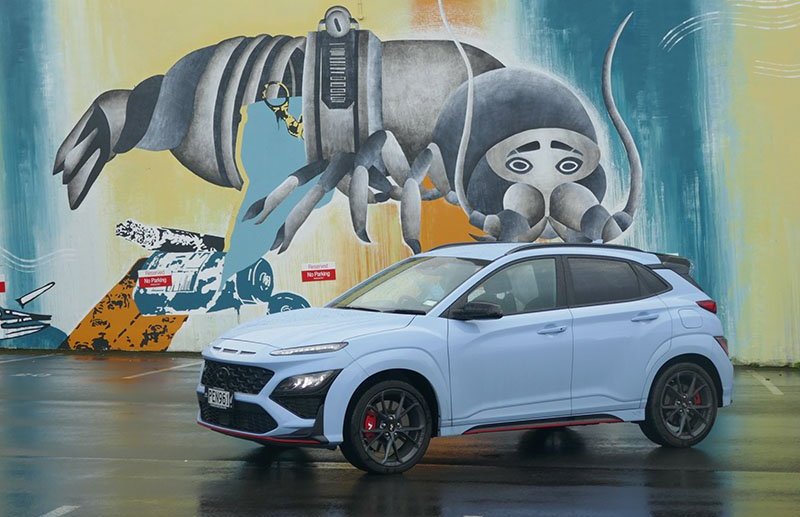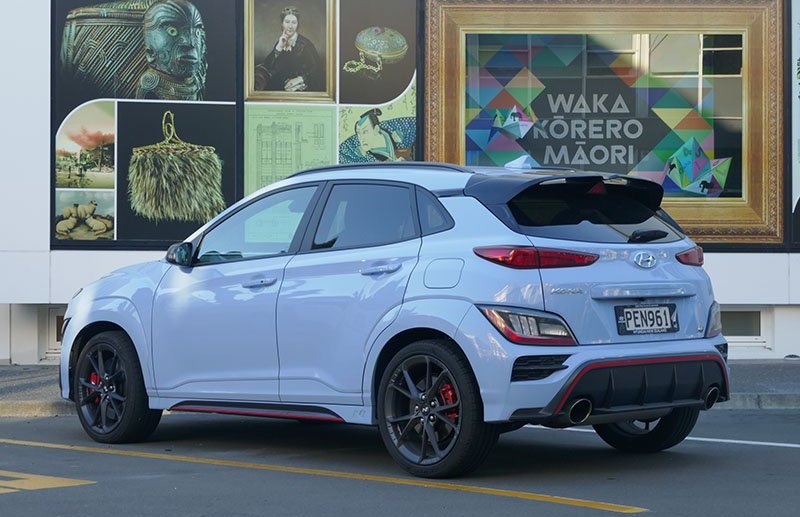 MORE NEW CARS