NEW

ALFA ROMEO TONALE

Any new Alfa Romeo is worth celebrating. But can the compact Tonale SUV live up to high expectations in entry Ti trim?

Alfa Romeo launches have been few and far between in the last two turbulent decades. The new Tonale is the much-anticipated compact SUV that finally promises to build on the success of the bigger Stelvio SUV and Giulia saloon while significantly increasing global sales volumes. It certainly has the potential to expand the local customer base, too.

As with any Alfa Romeo, this newcomer plays the heritage card to its advantage and is underpinned by evocative and appealing design. Making a compact SUV look great is no mean feat but few would argue that the Tonale doesn't have most competitors nailed in the style department. The front end is captivating and the stance is solid on beautiful diamond-cut alloys that are standard in Ti spec. Nice details abound while the high-impact Alfa Red paintwork is a no-cost option.

The news is equally good inside the cabin. It features a tasteful mix of materials, stitched soft-touch dashboard and armrests, clear and interesting displays and some pleasing touchpoints. A strip of physical buttons for the HVAC is a welcome rarity this days. The central screen is competitive in size at 10.25in and delivers sat-nav info very well. The stop-start button is well sited on the steering wheel and the regularly adjusted 'DNA' driving mode dial is also well positioned beneath it on the centre console. An option on our Ti model was black leather-accented seats with Alfa logos embroidered in the headrests.

We were pleasantly surprised to find the Tonale excels in areas that have traditionally been sticking points for the brand. Build quality seems right up there and for a semi-premium price, you appear to be getting a high-quality product. The seats are excellent: German car-firm, well shaped and comfortable over distance with a multitude of electric adjustment for driver and passenger. However the pedal box is too close for very tall drivers, probably a function of the small-car architecture upon which the Tonale is based.

Overall space is fine with generous rear-seat room and plenty of load capacity. And the Tonale also wins for outright efficiency, promising a huge range per tank of Premium from its mild hybrid powertrain. A combined figure of 5.6L/100km is quoted and seems plausible.

That said, we found it best to drive the Tonale as the Italians would, in Dynamic mode and with gusto. The favoured 'D' setting complements the snappy dual-clutch gearshifts and very quick steering. It makes the Tonale feel alive whereas the default 'N' mode can be hesitant, accentuating jittery transitions between electric operation and ICE power at slower speeds. 'A' mode severely dulls throttle response so is one to Avoid. When you have a 1469cc motor and just 240Nm of torque shifting 1500 kilograms plus occupants, you really do need some muscle flexing, and we would appreciate more linear power delivery from step-off.

But sticking to Dynamic mode meant we enjoyed the Tonale at its responsive best. The 15kW electric motor at least makes for silent manoeuvring and lends a helping hand when accelerating, and the battery is quick to recharge on the run. Overall this mild hybrid feels brisk and can sound characterful when pushed. Handling is better than neat and tidy with body roll well contained, the steering is accurate and pointy, the brakes are nicely modulated and the ride quality on 18-inch wheels with broad tyres is good enough to make you think twice about deviating from this recipe. With a little more punch from the powertrain and a step up in hybrid refinement, the Tonale Ti might have exceeded our expectations.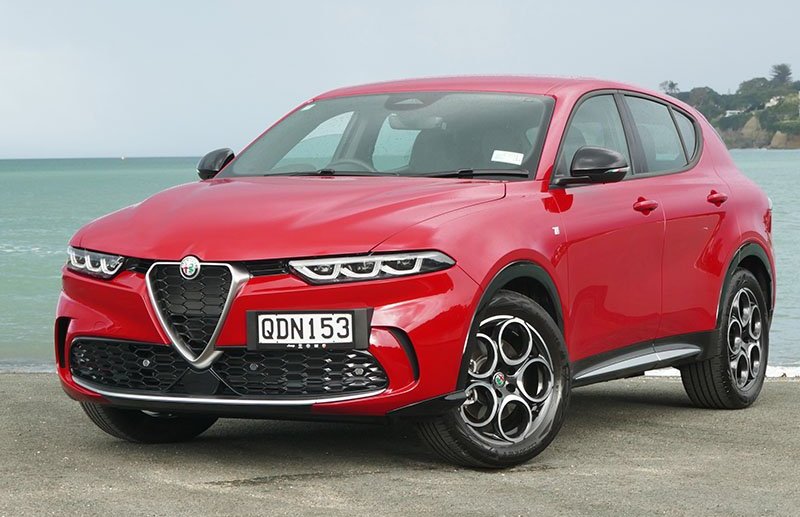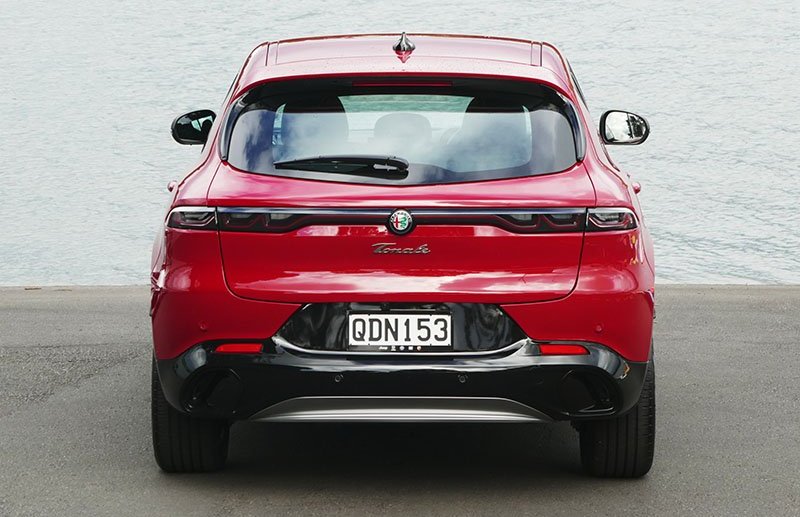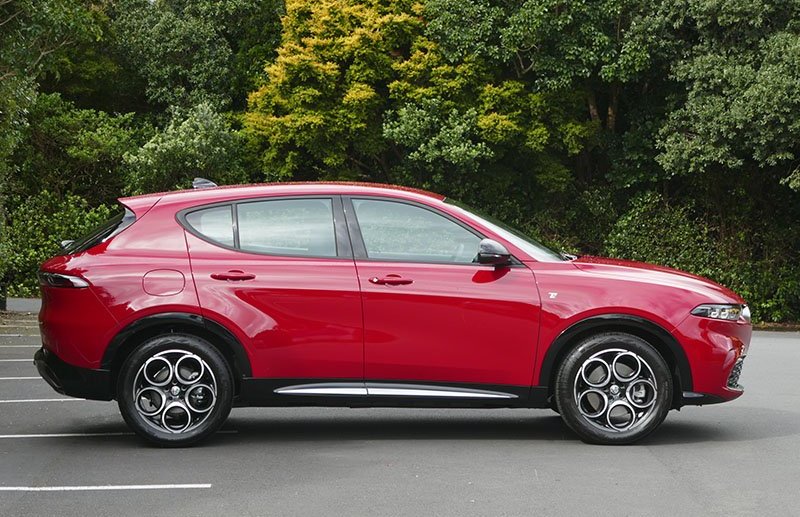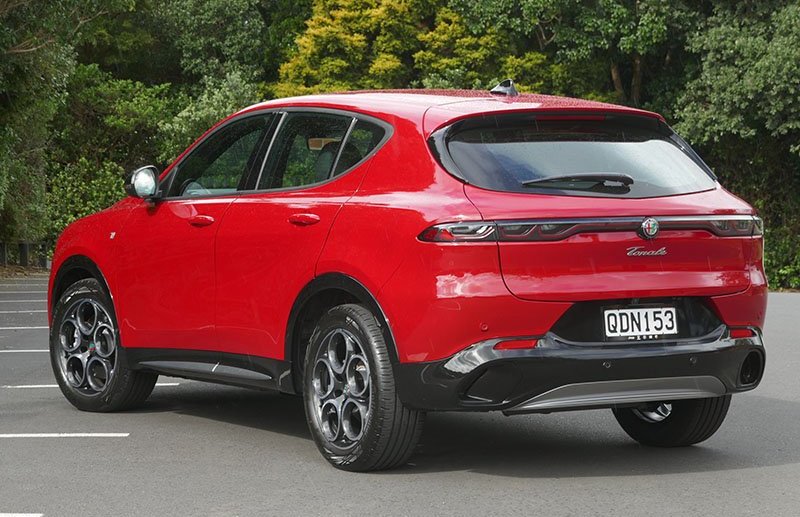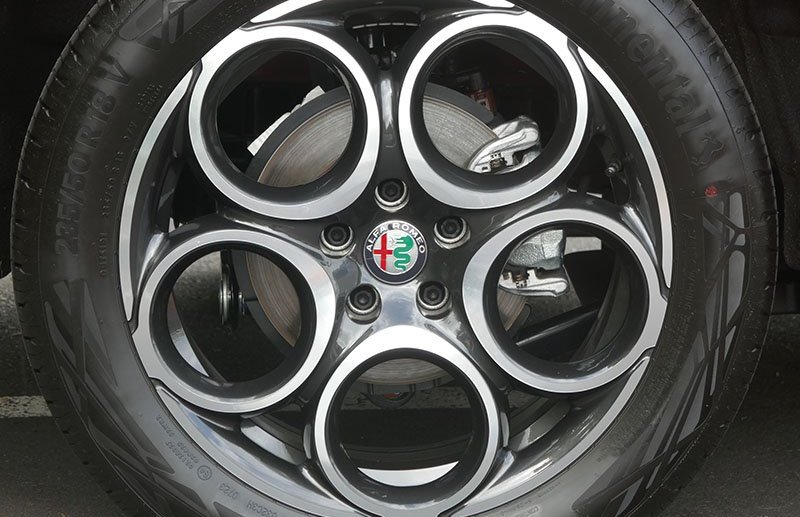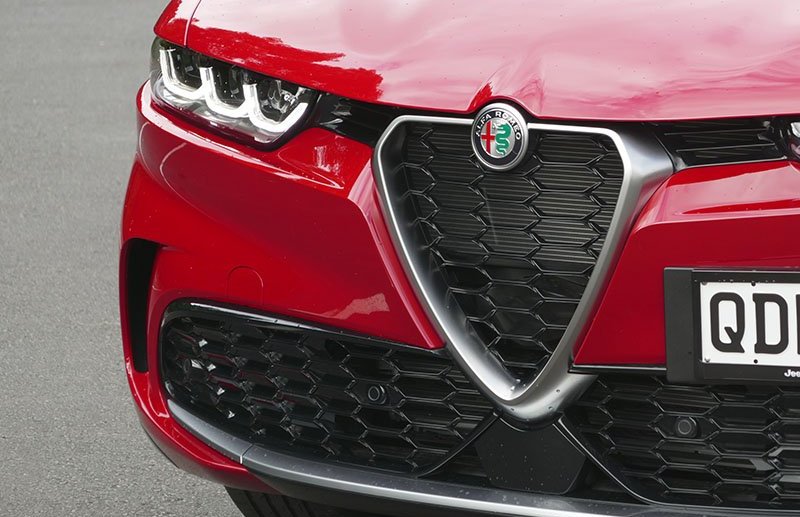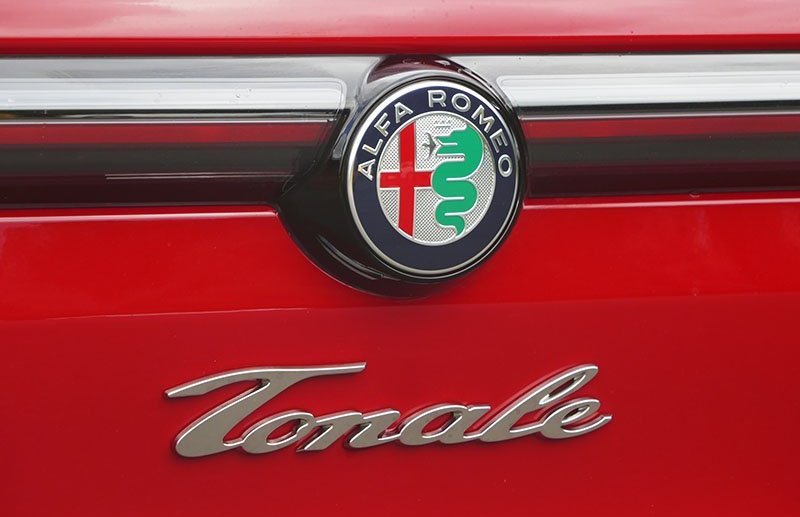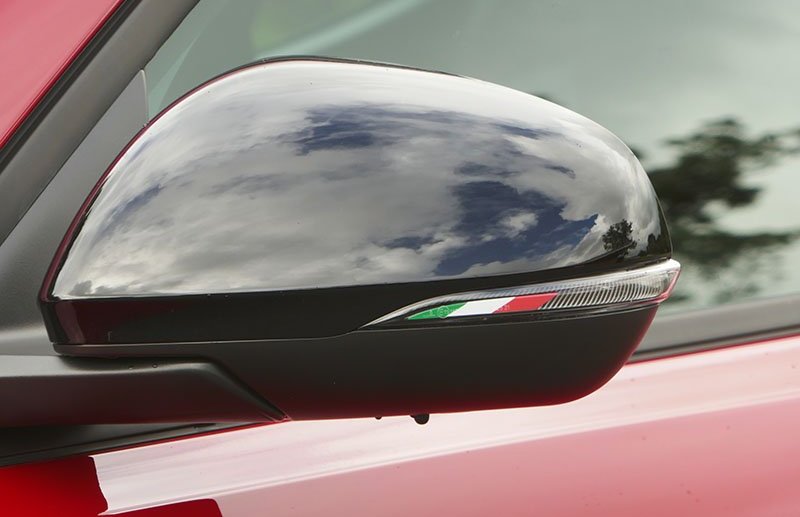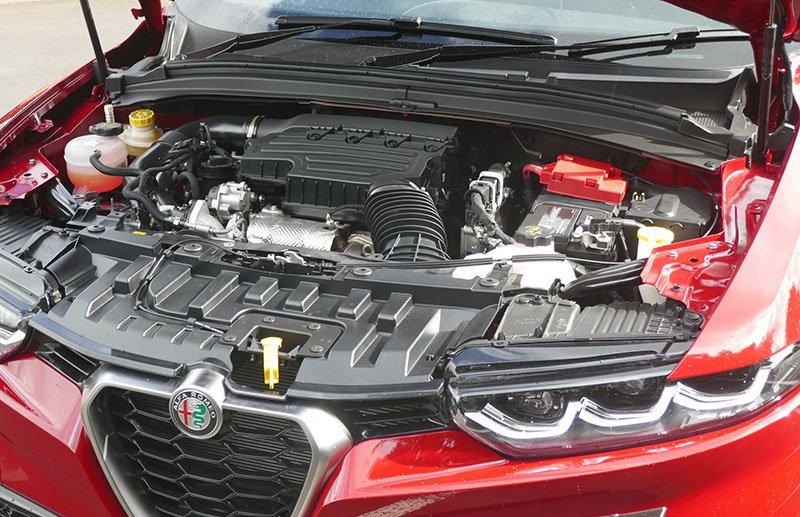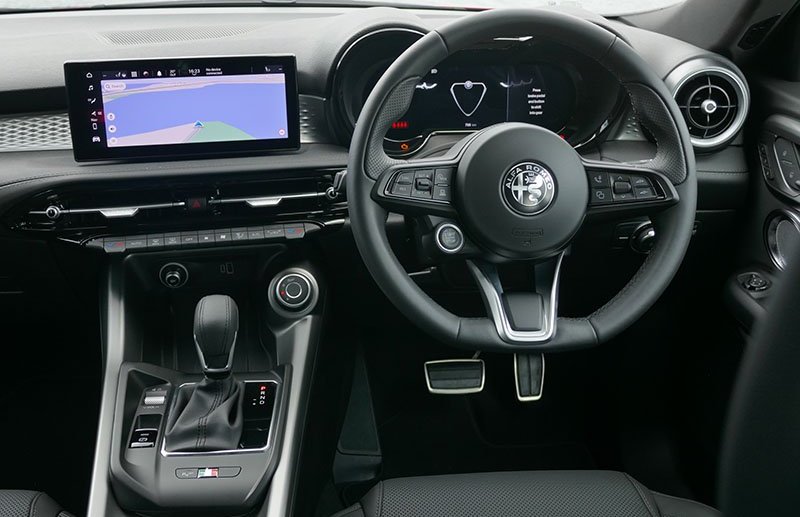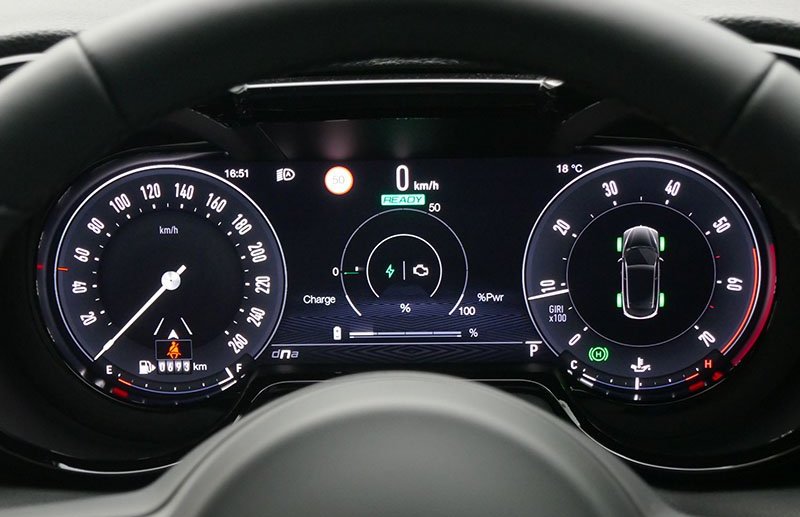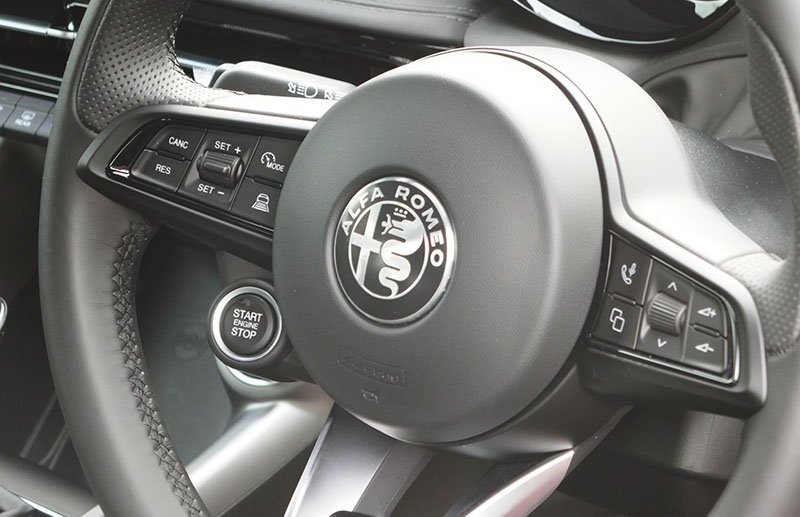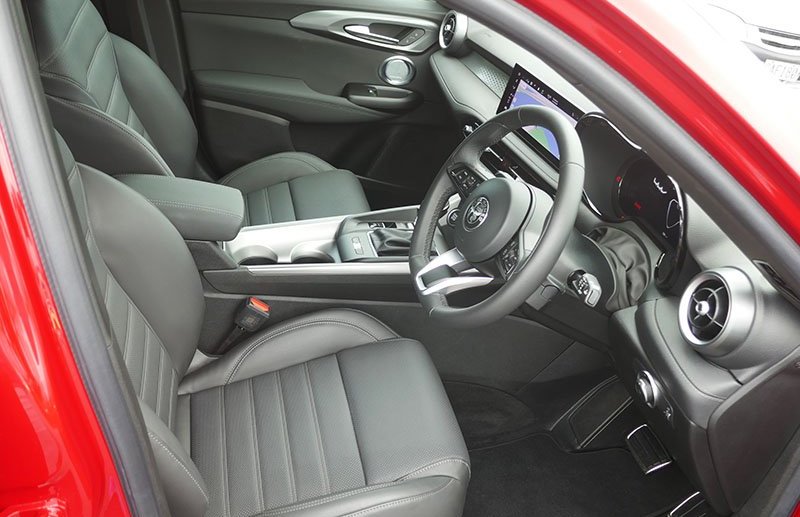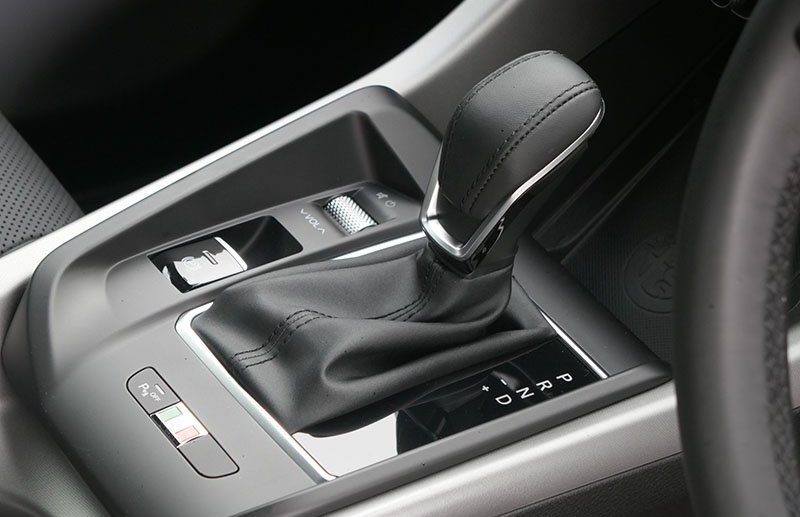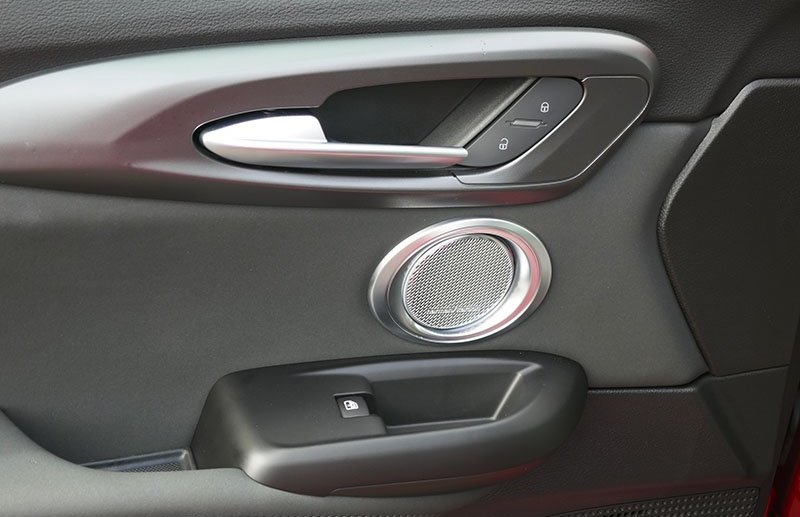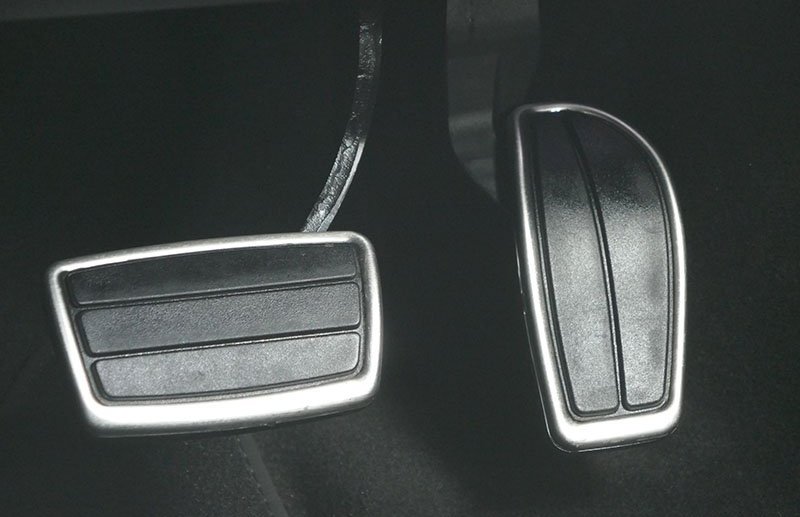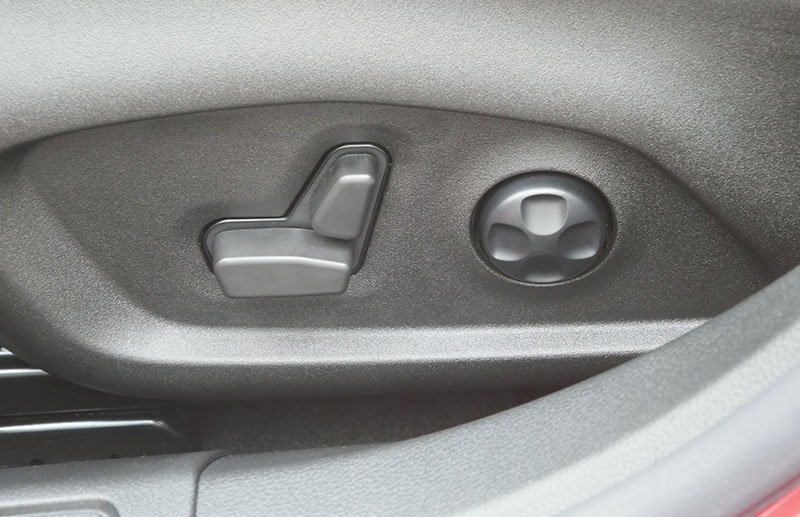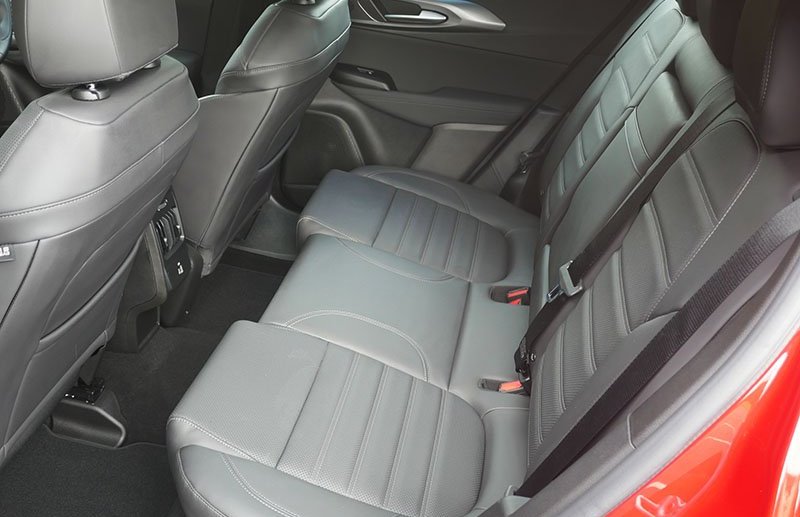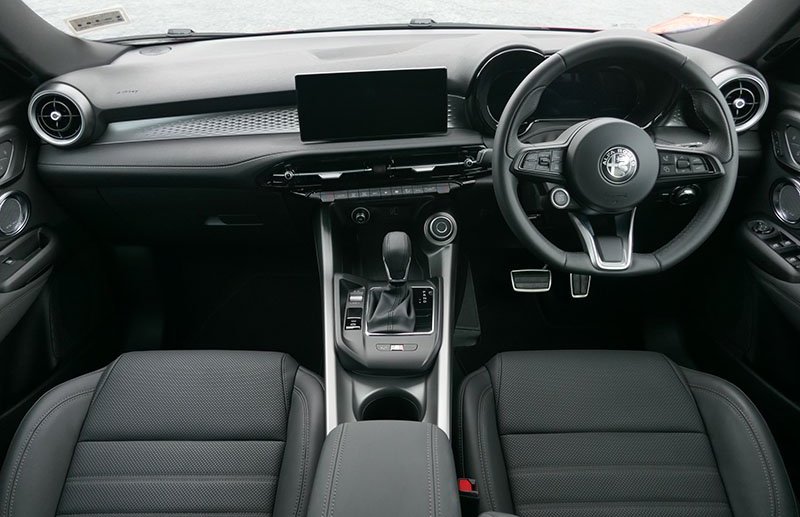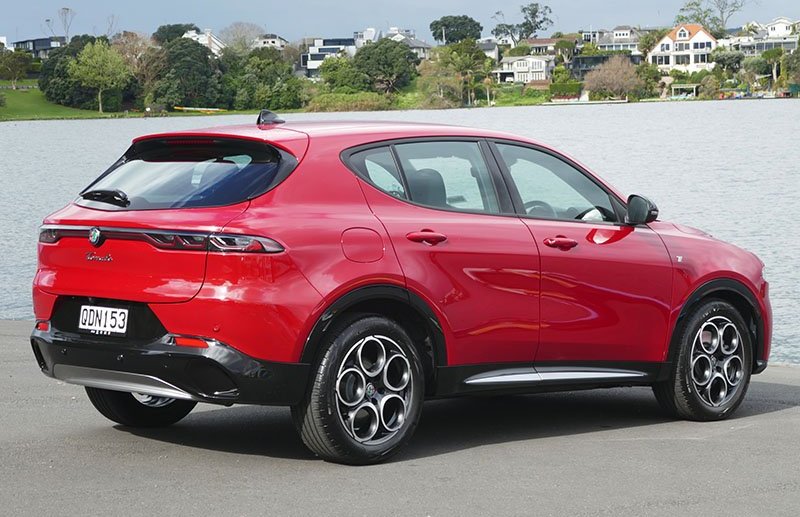 MORE NEW CARS