NEW

AUDI RS Q8

Bold and strangely beautiful, Audi's top-spec SUV blends brute force with almost balletic agility.

These things change frequently but, at the time of writing, a Nurburgring lap record underlines this car's startling ability. That's right, the Audi RS Q8 holds the 'ring record for SUVs, beating both a high-riding AMG hotrod and the Lamborghini Urus by a significant margin. So expectations were high when the press car turned up wearing the same feet as the record breaker and toting exactly the same power.
It shares a rumbling 4.0-litre V8 with the new RS6 and RS7, putting 441kW and 800Nm at your disposal for very rapid eruptions. In fact it explodes to 100km/h in 3.8 seconds and there's relentless acceleration thereafter.
And for an SUV, this car also has a great stance. As hinted, we drove the car on its largest wheel and tyre package – 23-inch alloys with 295/35 ZR23 rubber. They dominate the car's profile, which is otherwise remarkable for the Q8's high shoulder line and slender glasshouse, and they tend to overshadow the confronting front grille, jumbo matt silver wing mirrors and rear diffuser with twin oval pipes.
Beneath the visual drama, air suspension and 48V anti-roll bars are carried over from the SQ8. Factor in a torque vectoring rear differential and four wheel steering and you get a sense of the serious performance potential.
This is best realised in the 'RS' modes, which offer two degrees of sporting intensity and plant a rev counter and speed display in your line of sight. Activate the RS button (instantly accessible at the right of the steering wheel) and the spring rates are suddenly stiffer and adaptive dampers can be up to 15 per cent firmer.
Thank the ultra-sophisticated electronics for ensuring the RS Q8 always feels planted. The end result is rapid changes of direction, amazing grip and stability, and – miraculously – enough compliance for everyday comfort.
From a crawl to a canter, to be fair, all 2300 kilograms are very apparent at the helm but, as is often the case with German hard-chargers, ride comfort quickly improves with speed.
Inside the cavernous cabin, there are few visual cues inside as to this car's extreme speed and agility. You can certainly exploit the handling without needing the restraint of a racing harness. Instead you sink into Valcona leather chairs with honeycomb stitching and there are enough classy carbon inlays, gloss black panels and shiny screens to keep your polishing cloth permanently employed.
Choose not to engage with the ample tech and you might consider the cabin somewhat subdued. Which is just fine if, like us, you wish to concentrate on what makes the RS Q8 a force to be reckoned with on favourite roads.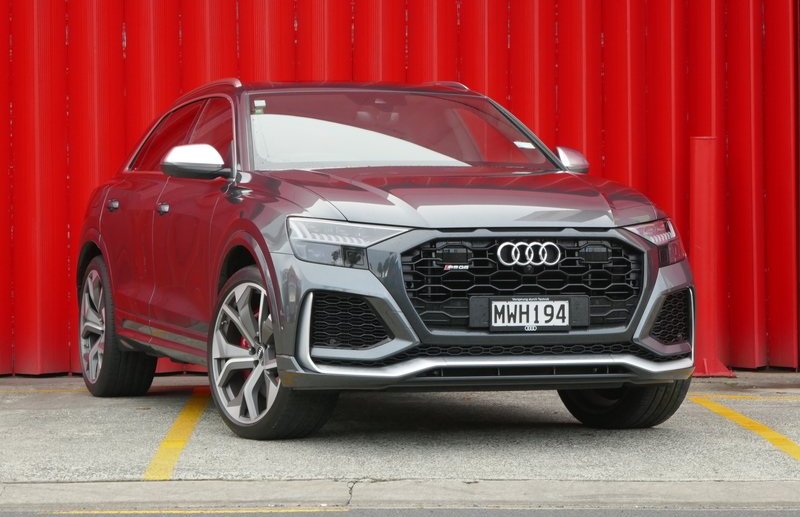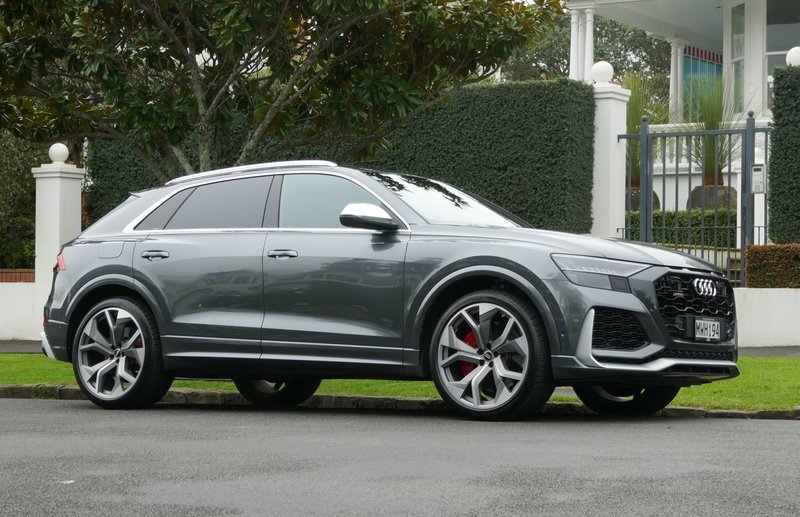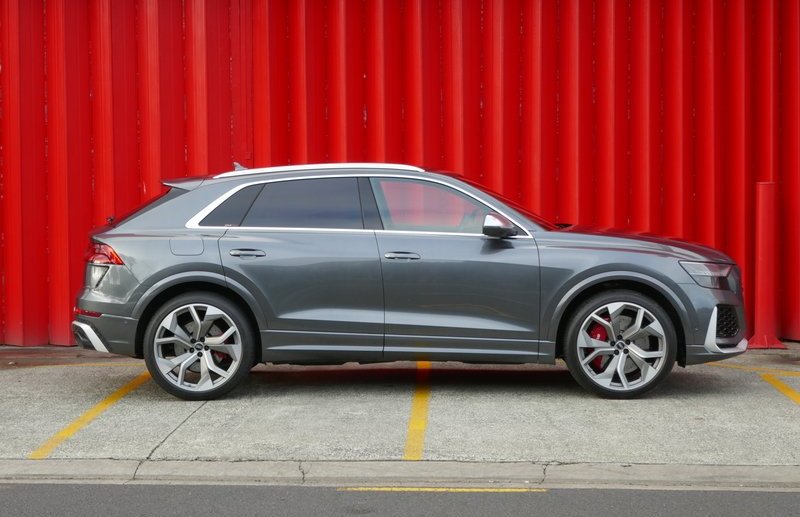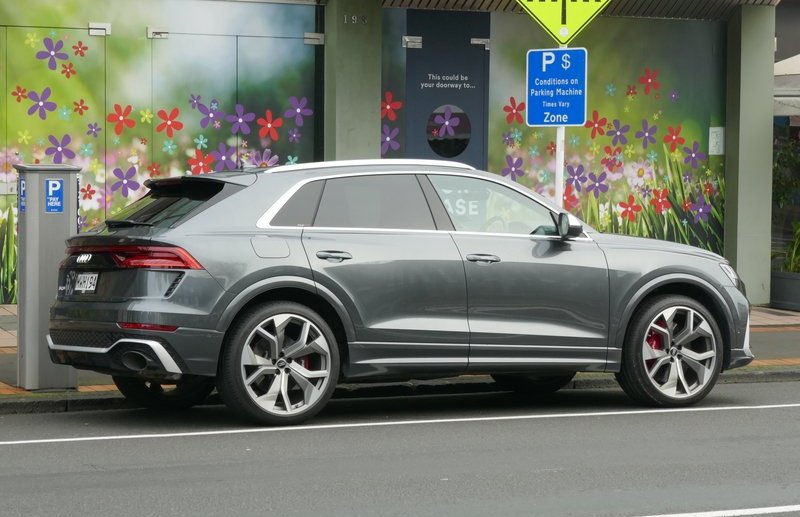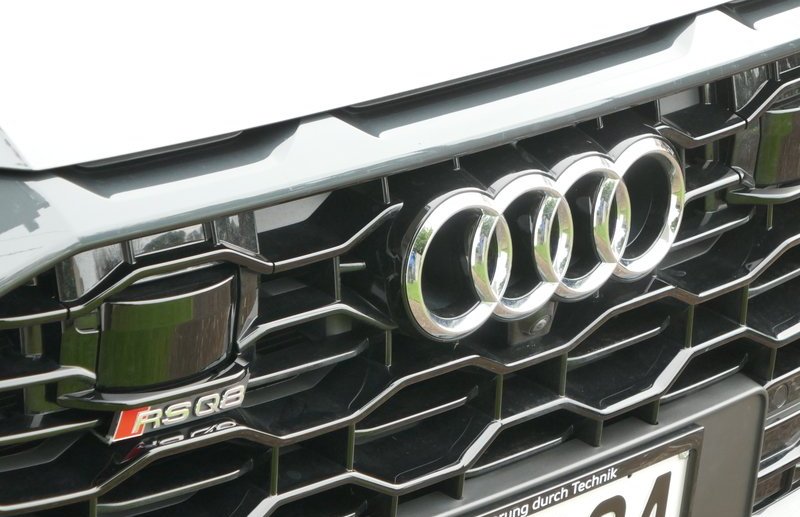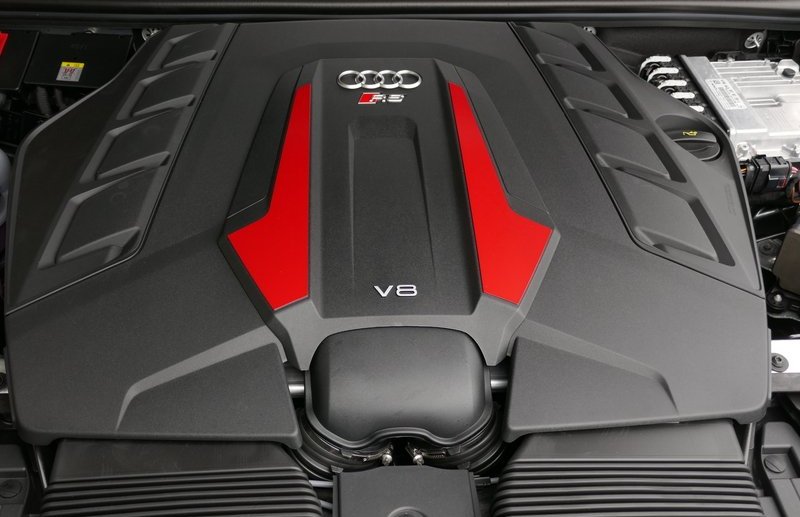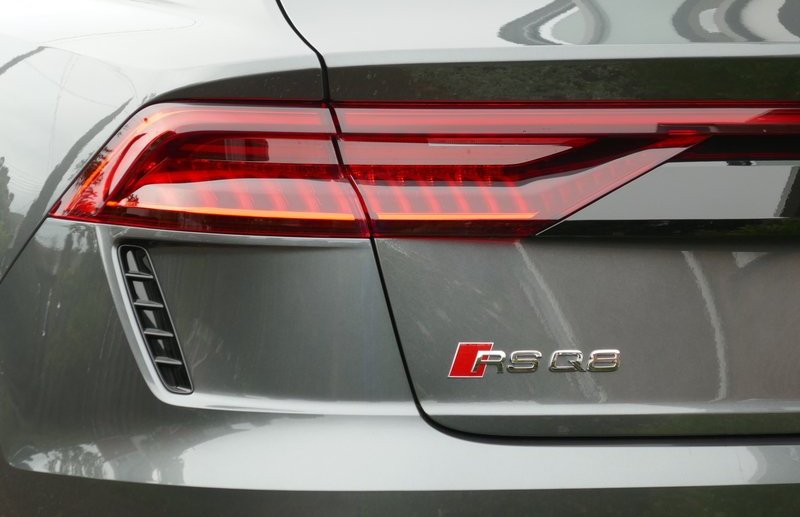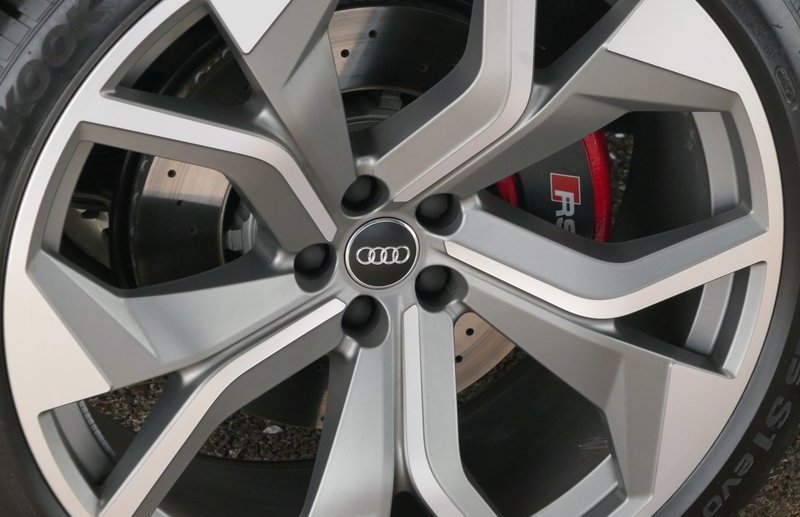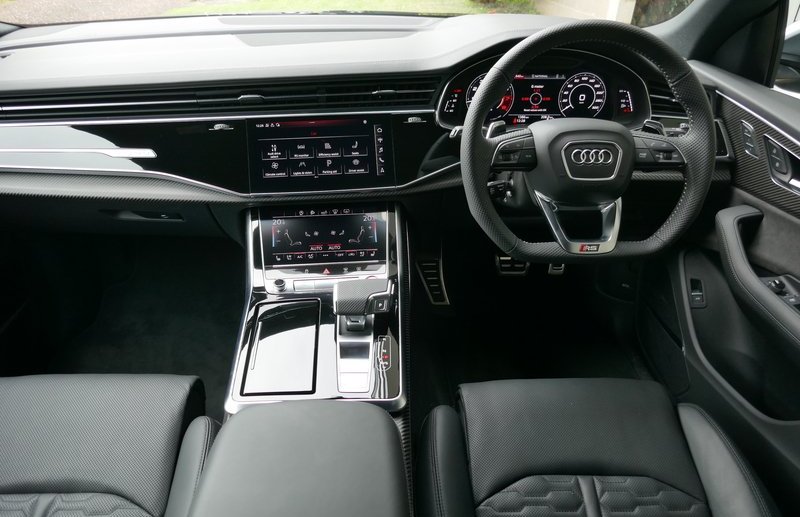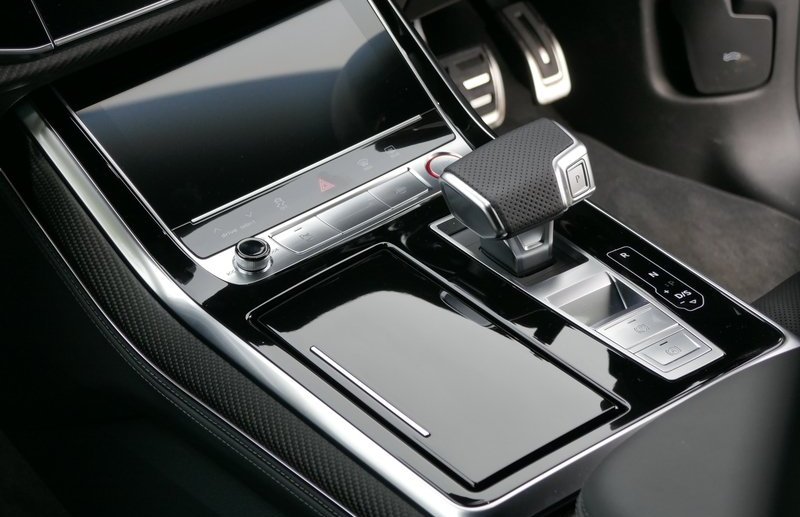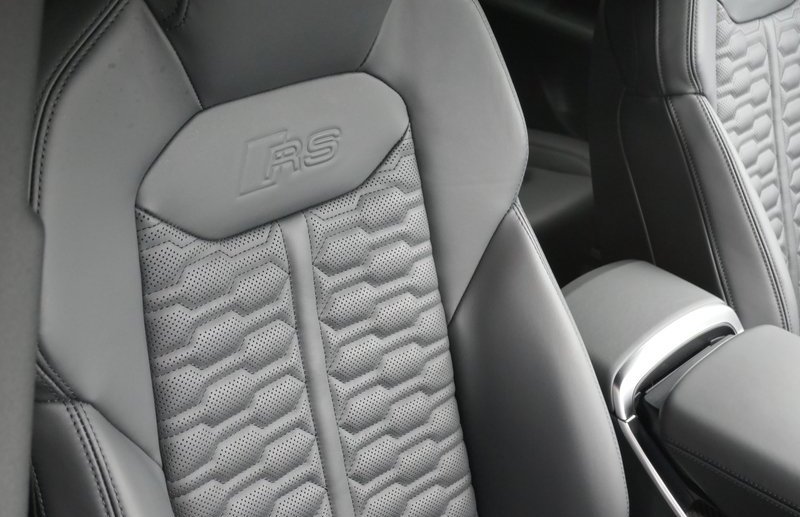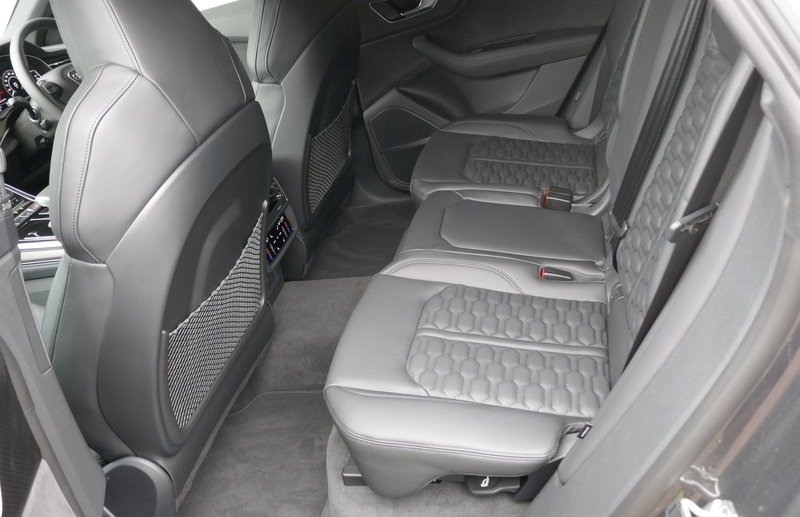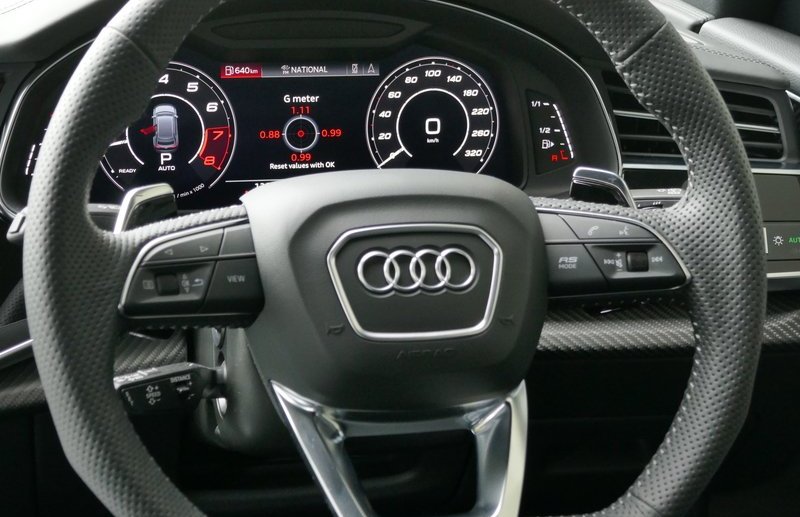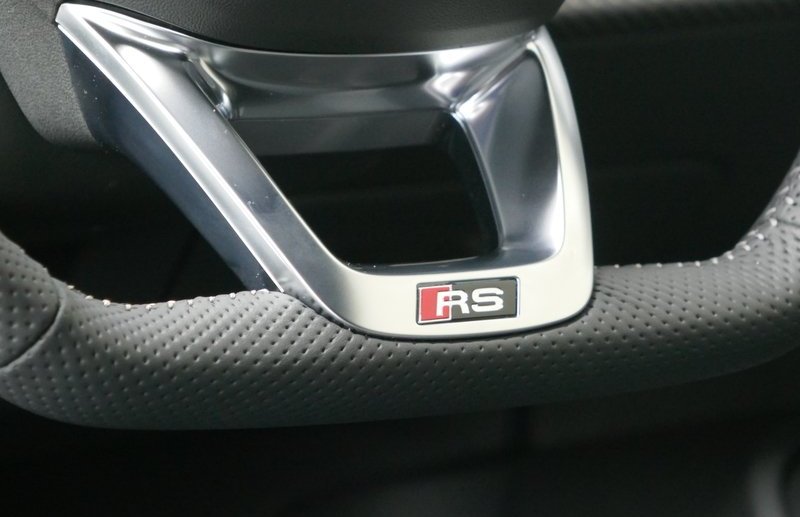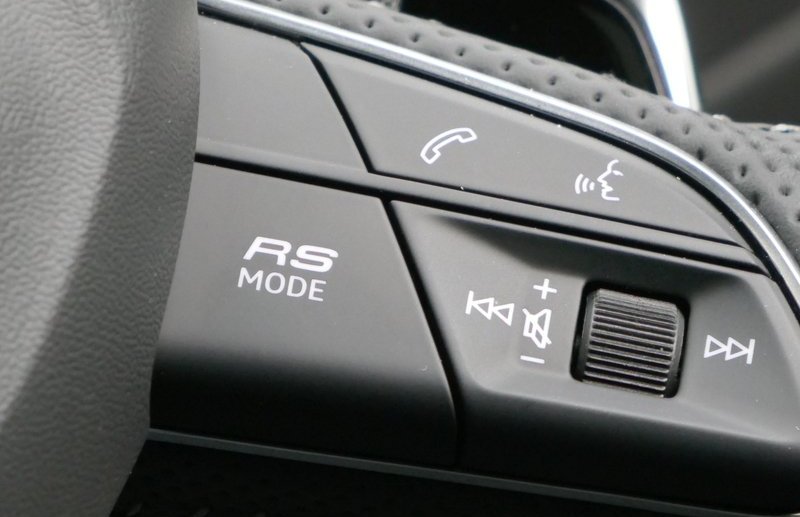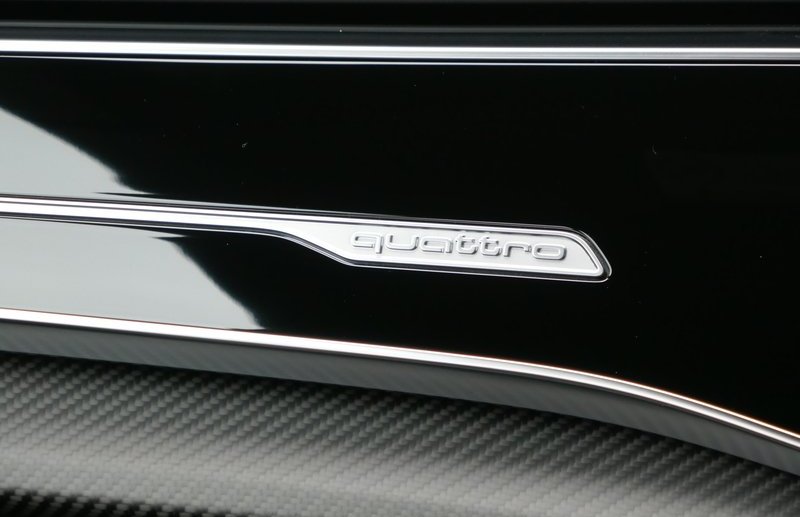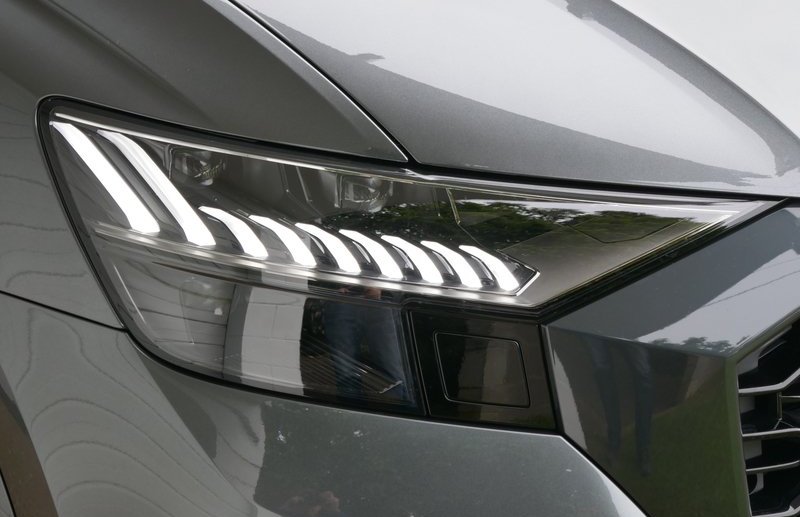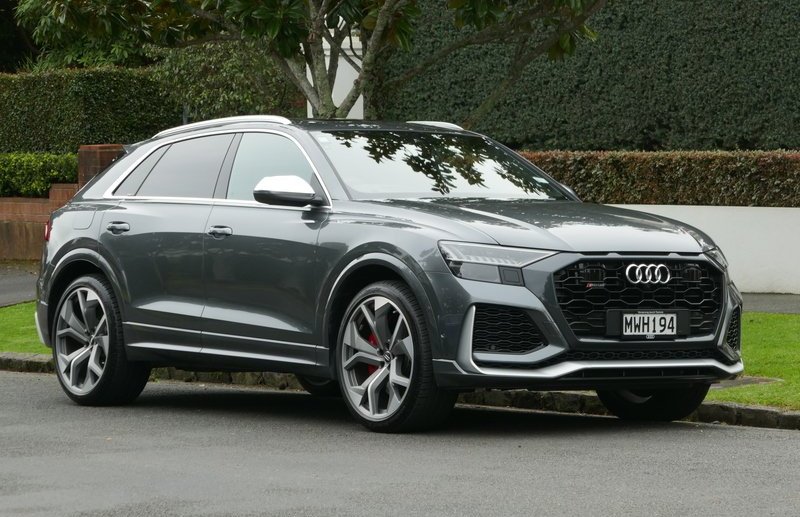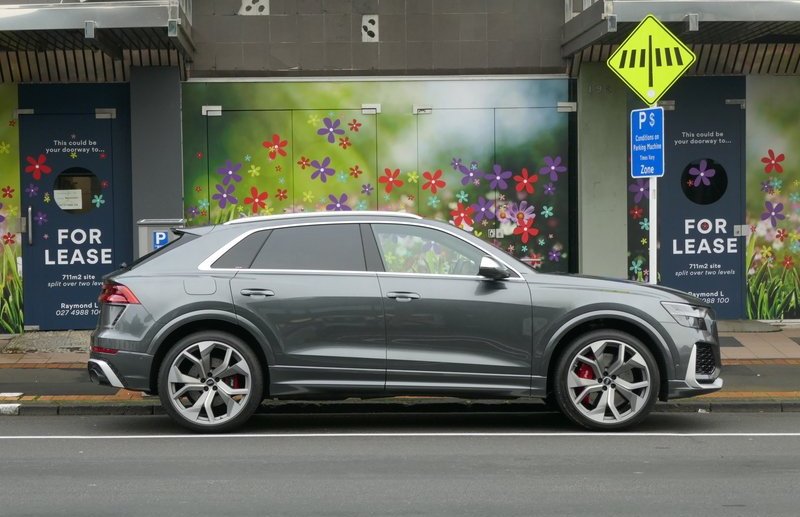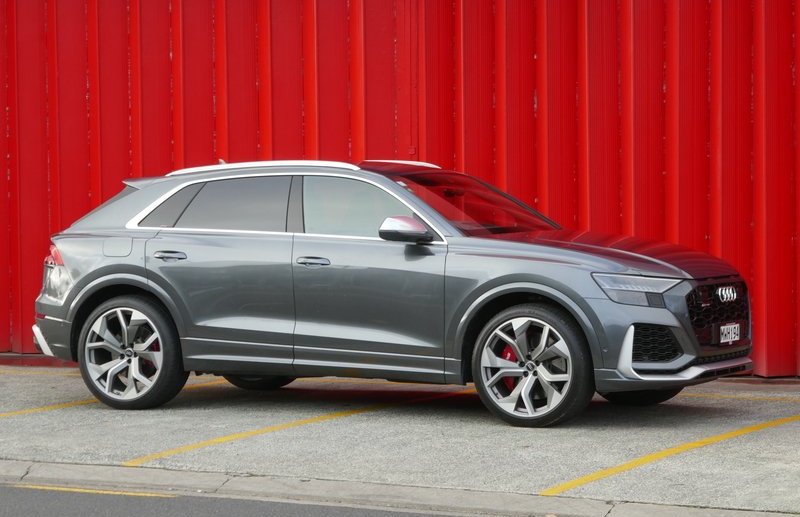 MORE NEW CARS