NEW

BMW Z4 M40i

Canvas-hooded Z4 has more character and stronger sporting credentials than before, and a sky-high equipment level.

The new Z4 roadster is based on a platform developed in tandem with Toyota over several years, and it's even built at the same Austrian plant as the new Toyota Supra. The overall design, characterised by some dominant lines through the flanks and softer secondary lines, is not a straightforward evolution of previous Z4s. The stacked, 'double-round' headlights are contained in large, deep housings and the new mesh for the broad kidney grille is also highly distinctive. Pronounced venting in the front guards reduces air pressure for better aerodynamics and myriad design elements are either finished in high-gloss chrome or high-gloss Shadowline.
Keen drivers will appreciate that this Z4 has more obvious sporting credentials than ever. There's more aluminium componentry in the mix and front and rear tracks are notably wider. The sporting pinnacle for the timebeing is this M Performance variant with its 3.0-litre straight-six turbo, M Sport differential and ZF eight-speed auto. In Sport Plus, you get a fantastically flatulent soundtrack to accompany more urgency in the powertrain, suspension and steering, while the M Sport braking system reins in speed with aplomb.
As with any good sportscar, the feelgood factor is there from start-up. You sit low in a broad, spacious cabin that makes it easy to find an ideal driving position. Increased dimensions mean this Z4 doesn't feel as nimble as earlier cars on narrow roads but the extra grip – prodigious in dry weather – is reassuring and encourages you to push deeply into a deeper performance envelope. This is a genuine sportscar, make no mistake. On flowing tarmac, you'll find there's good entertainment on offer at 60 per cent of the M40i's potential and an awful lot left in reserve to be explored away from public roads.
For this third generation of the Z4, BMW has moved away from a folding metal hardtop in favour of a canvas hood, saving about 60kg in weight and giving up precious little in noise suppression. The simpler design has packaging benefits, too, as 280L of boot space is available regardless of whether the roof is up or down. It can open or close in 10 seconds flat, and does so while you're on the move.
If you aspire to owning a Z4 like the Misano Blue car driven (add $1190 for the metallic paint), you'll be interested to know that its wheels are the standard 19-inch double-spoke design in Cerium Grey, and the Cognac leather interior with décor stitching and aluminium mesh-effect trim are both attractive, no-cost options.

For specifications, click on SPECS tab on main image.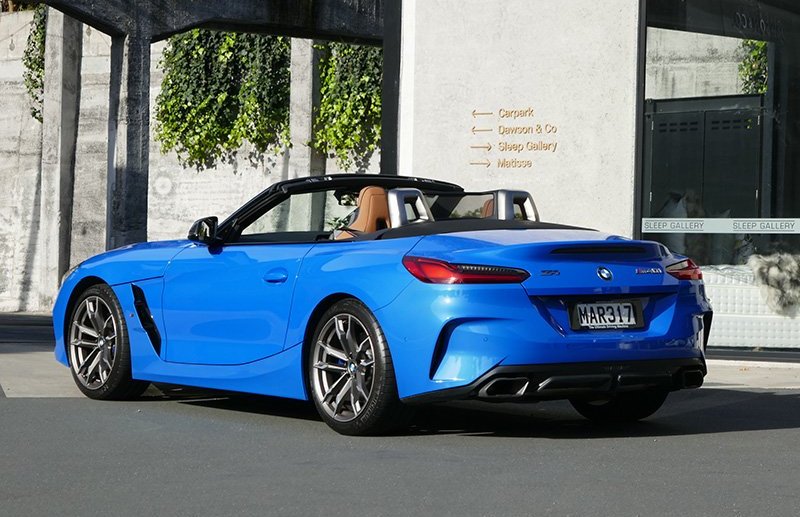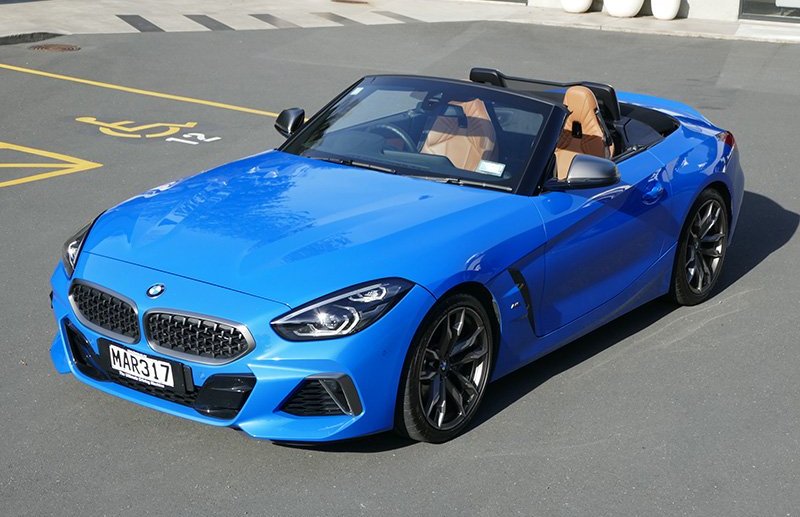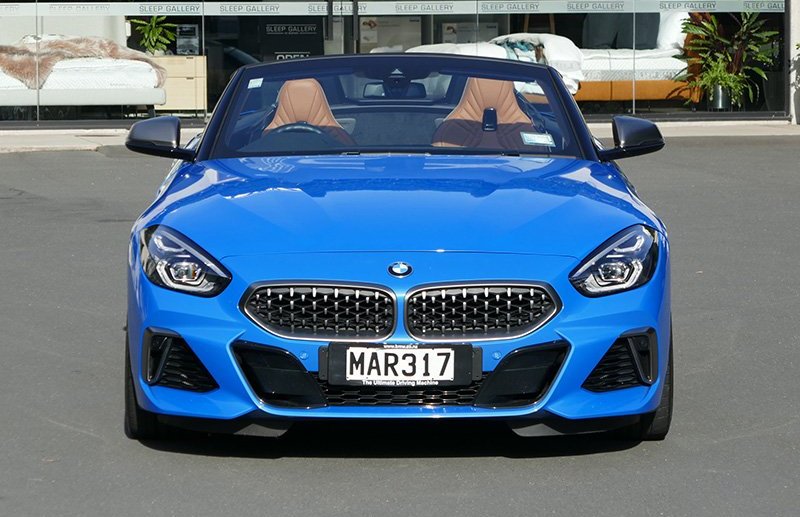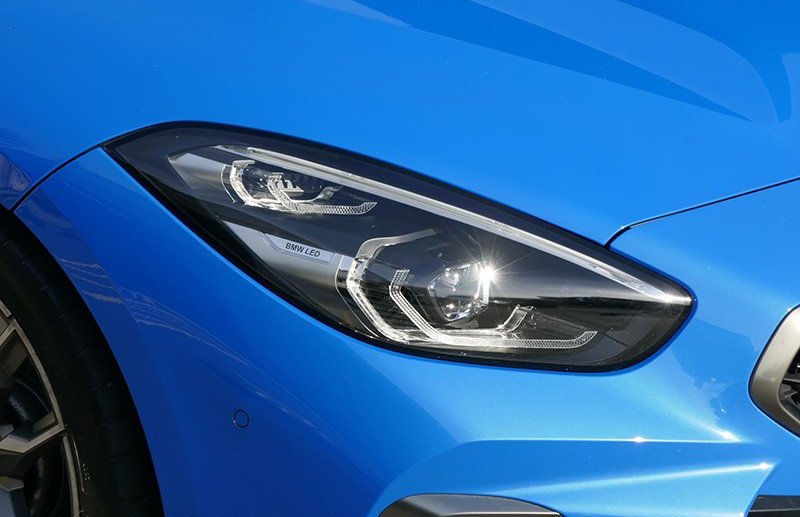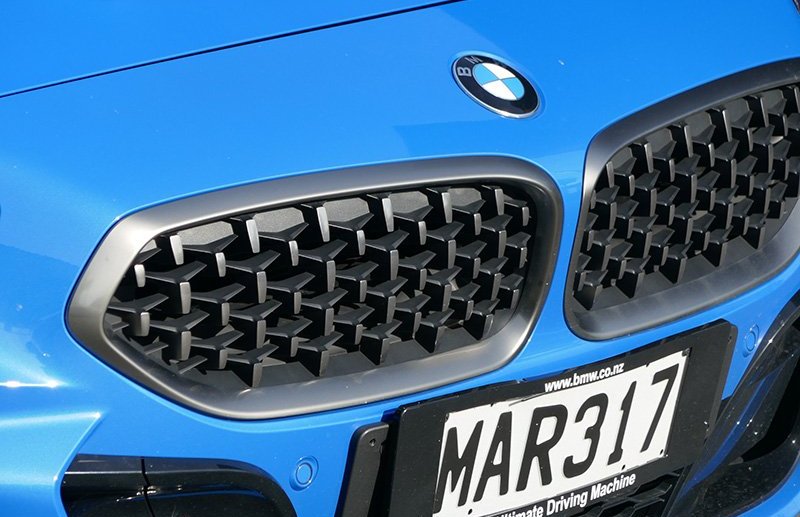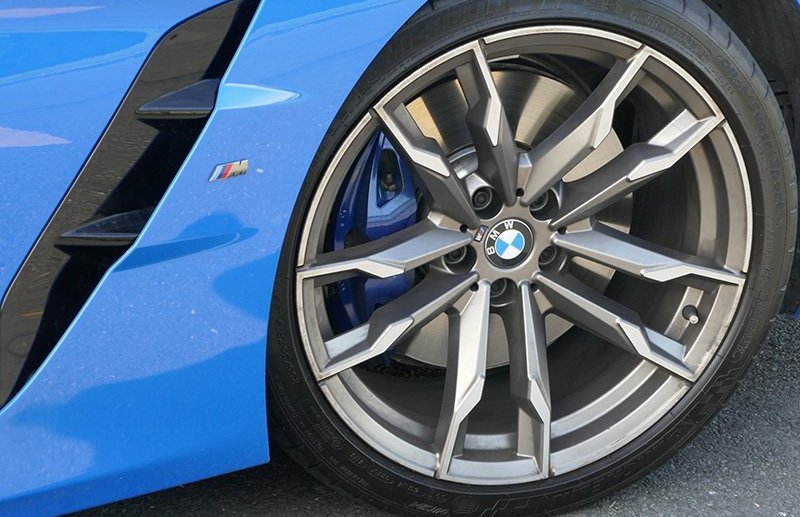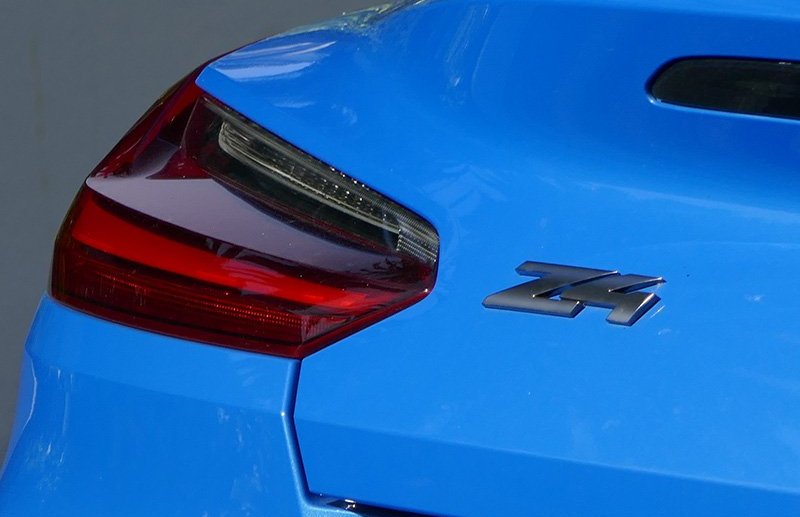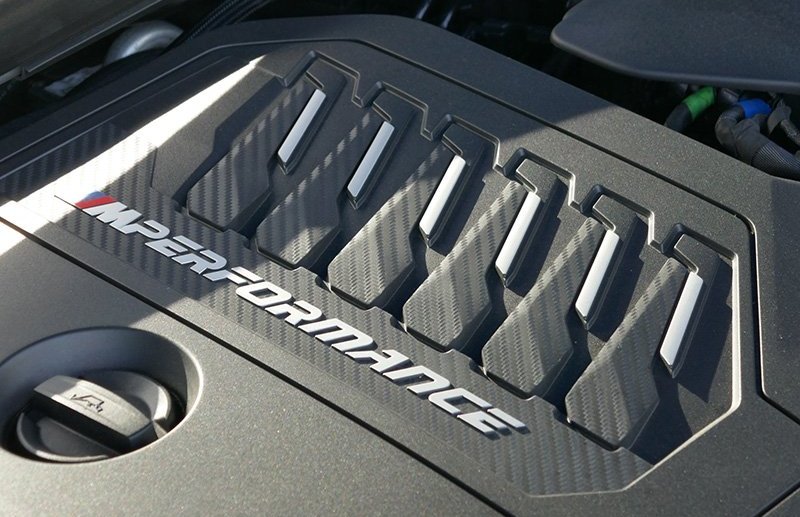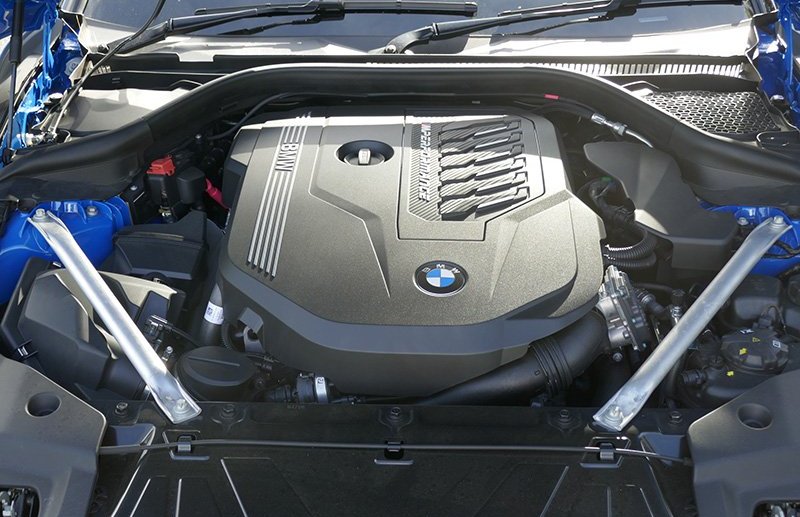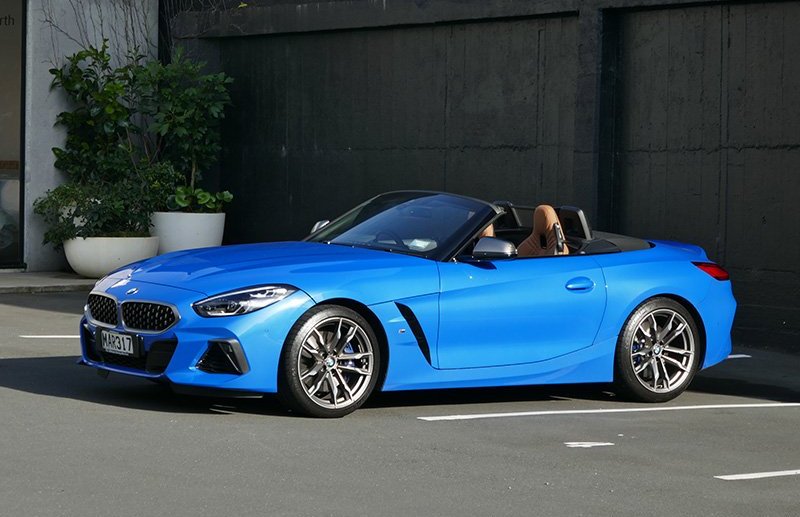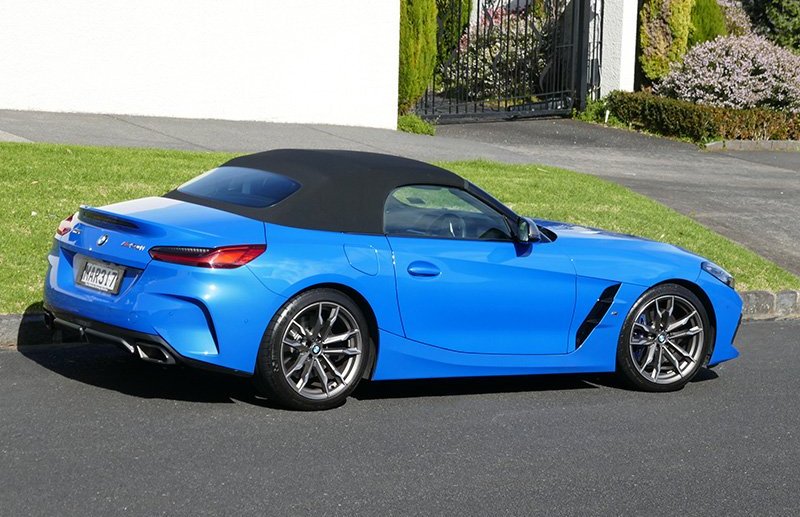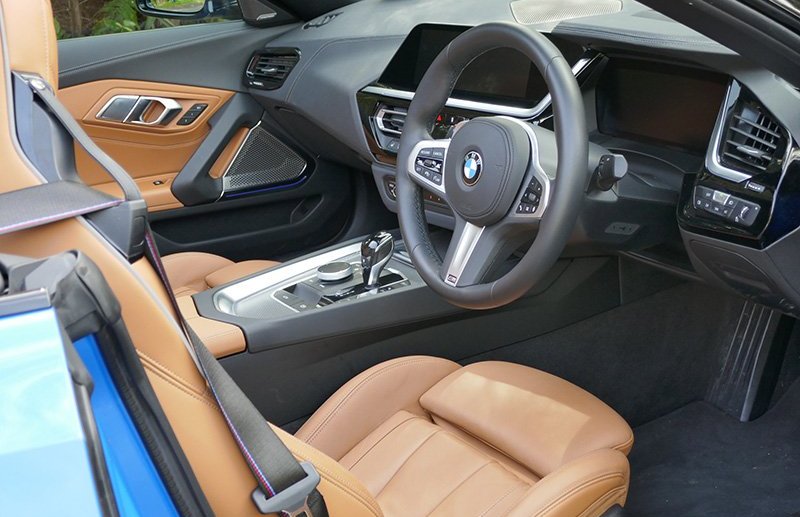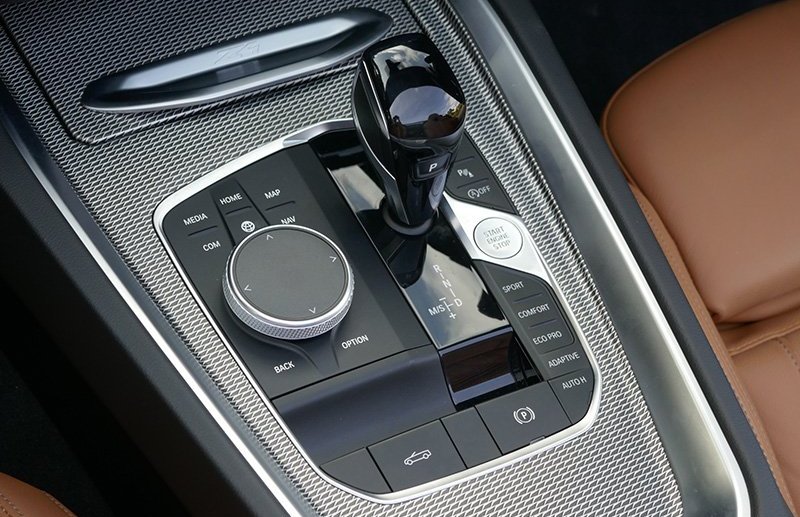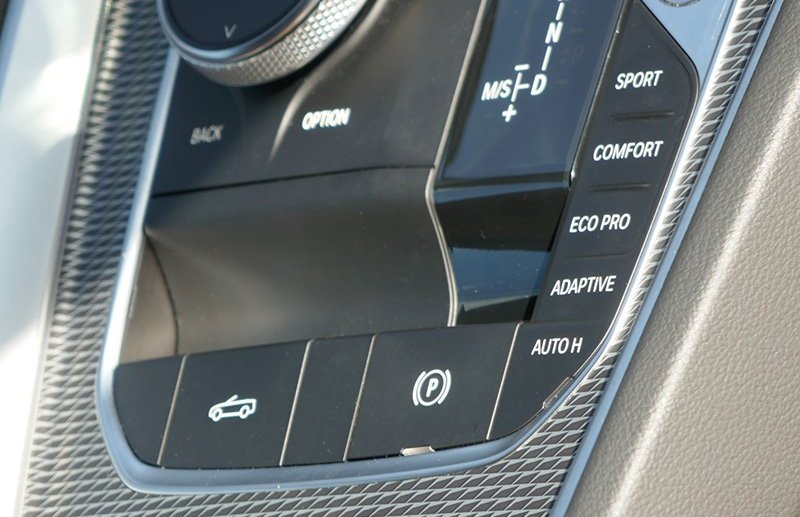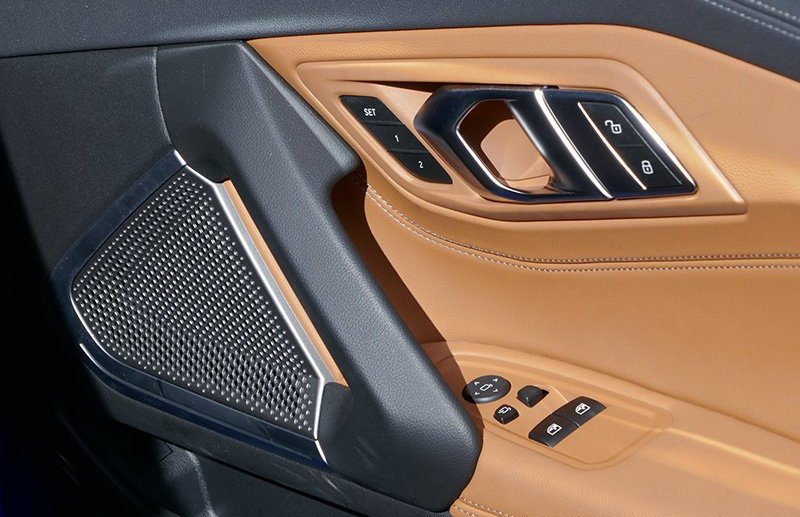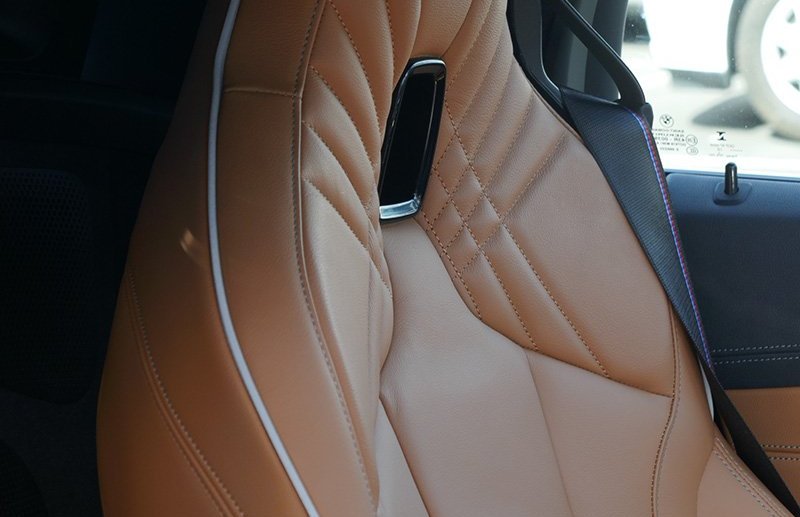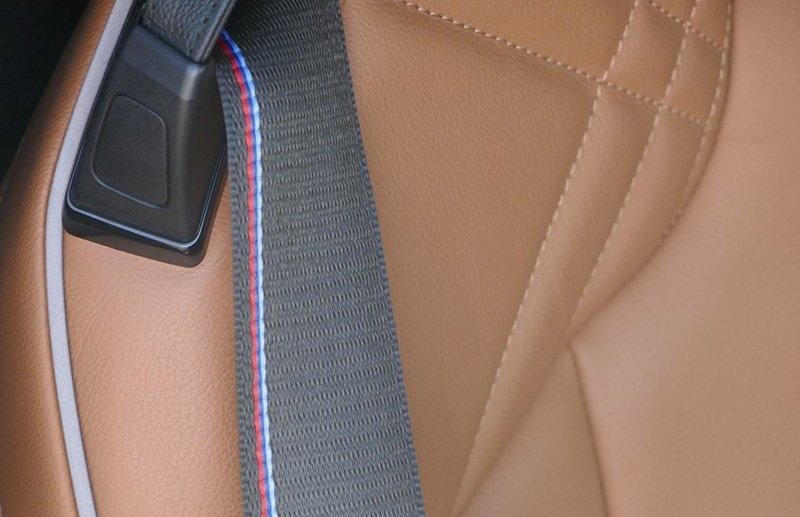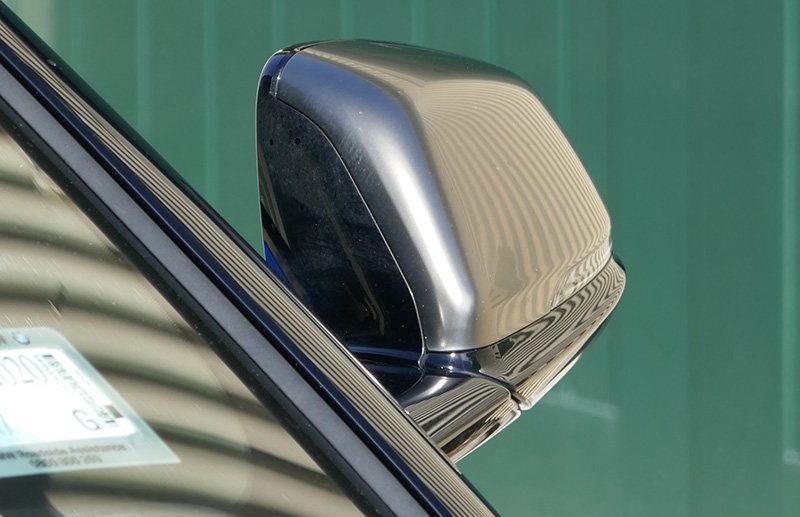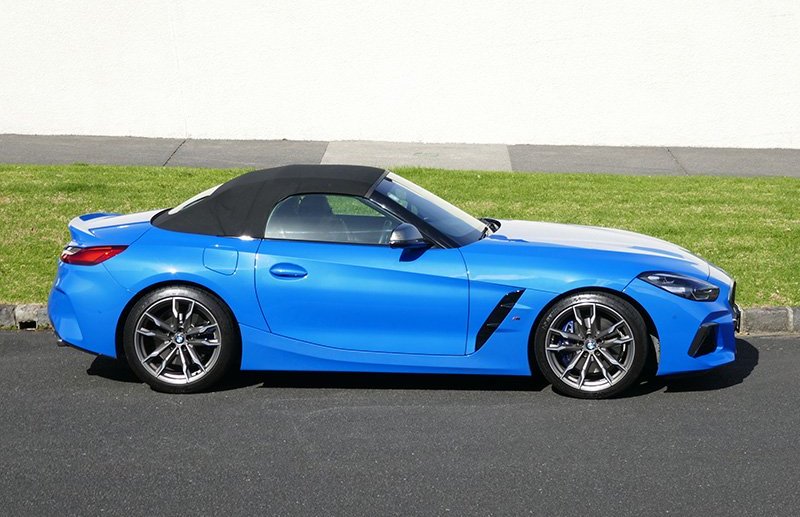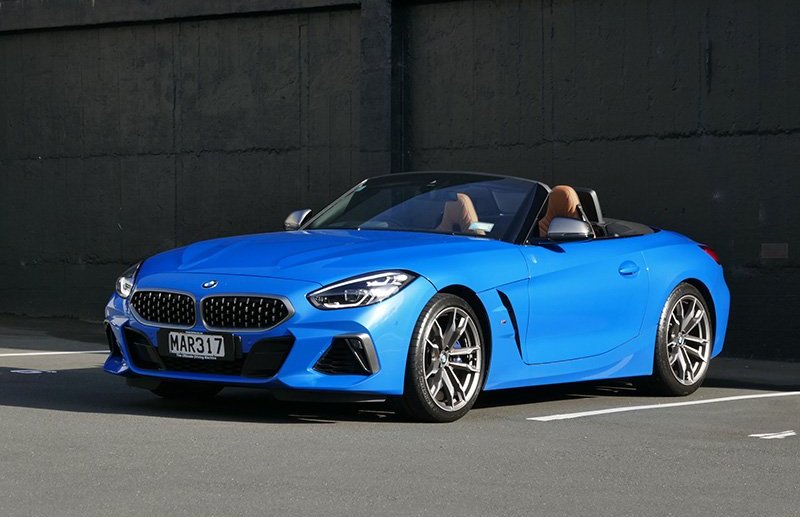 MORE NEW CARS