NEW

DEFENDER 110 D240

Follow-up drive of the new Defender meant a week in a twin-turbo diesel SE with proper expedition potential.

A cool $10,150 invites you (according to the brochure) to defy conventions and conquer the most unchartered landscapes. You certainly look and feel equipped to drive the length of Africa by optioning the pricey Explorer Pack.

You get classic mudflaps front and rear, a Matte Black 110 bonnet decal, the most stylish of spare wheel covers, an equally stylish, lockable side pod, a raised air intake, and a hardcore roof rack that looks like a heavy-duty halo. It comes with a static load rating of 300kg. You also get a lot more wind resistance, and that's without piling your expedition gear skyward. It all generated a lot of interest, and even excitement, on our 6am expedition to Takapuna Beach Café.

The 110 design is so good, you tend to admire it from any angle. Parked between a luxury SUV and a high-end European ute, the 110 commanded all the attention. The solid five-arm alloys in silver definitely helped. The wheels fitted are 20-inch. You can option up to 22s but we wouldn't bother given the superb ride quality and solid look.

Yes, it's a big brute with a rugged, tough-guy image, but there are plenty of soft touches and surprise-and-delight features in the new Defender. Unlocking the 110 pre-dawn, the interior LED light display was impressive not just for the theatre, but for the way it clearly illuminated the entire cabin, including the load space. Smart. Defender puddle lamps were a little OTT by comparison.

On first acquaintance with the new Defender, we were a little shocked at the climb up into the cabin and the need to haul yourself up with a grab handle. Strangely, this seemed much less of an issue second time round but the imperious driving position was very apparent. It's not as if you've scaled Everest but it is scaling new heights for most drivers. Also, that roof rack makes the 110 as tall as an All Black lock, so good luck with hand-washing in the driveway.

Intimidating on the outside, the 110 is less confronting to thread through traffic. 2350kg and 5.02m of metal was never easier to manoeuvre thanks to the command seating position and a superb array of sensors and cameras.

The 110 is a capable motorway muncher, much better in this regard than its venerable predecessor. But we found it can be vulnerable to buffeting from crosswinds. And we encountered a long Spring weekend that was so windy, it would have made Wellington proud. The Explorer Pack added plenty of turbulence.

The diesel engine is a peach for its solid and refined power delivery, and the eight-speed auto shifts cleanly and smoothly. But the transmission lever is a letdown every time you use it. It feels too cheap and plasticky for this vehicle.

Air suspension provides decadent waftability and brilliantly isolates you from rough roads. It makes every kilometre a pleasure, especially because steering feel and accuracy exceed expectations and body control is nothing less than assured.

Electronic off-road modes have been around for ages in Land Rovers but they never fail to impress for their sophistication and breadth of talents, as clearly demonstrated at our initial hitout at Kauri Bay Boomrock. What helps make the 110 much more capable than most are off-road approach and departure angles of 38 and 40 degrees respectively, and a 900mm max wading depth. Seriously impressive numbers.

The colour palette is apparently influenced by earth or super continents. Eiger Grey is a very safe bet and looks great in a range of light, and contrasts well with the chunky 'Gloss Sparkle Silver' wheel design.

Our ebony-on-ebony interior features fabric seats with the prominent cross car beam in a light grey powder-coated and brushed finish. The very comfortable seats feature heating and cooling and 14-way electric adjustment in SE spec, including good lumbar tweakability to ensure long-distance comfort. Who needs leather, we concluded.

The 400W Meridian sound system with 10 speakers never failed to impress. In a cabin this large, you get decent acoustics and road isolation is surprisingly good. Of course, the thing that spoiled sound quality was the wind buffeting at speed, but that's easily fixed...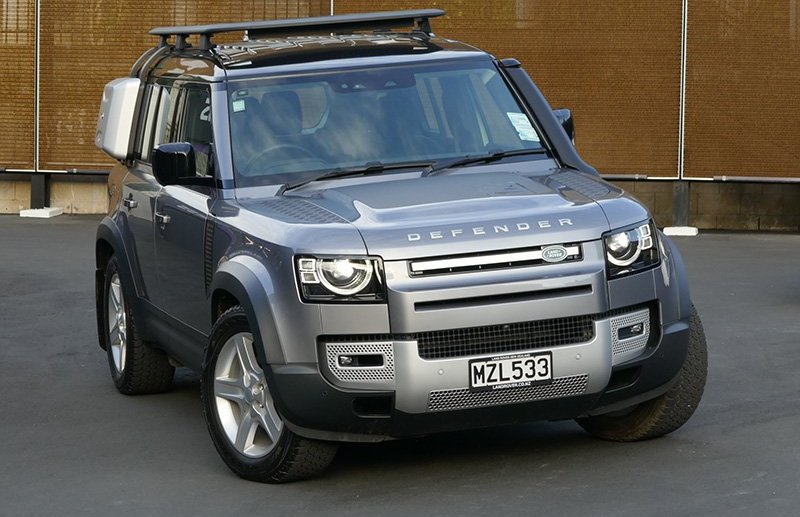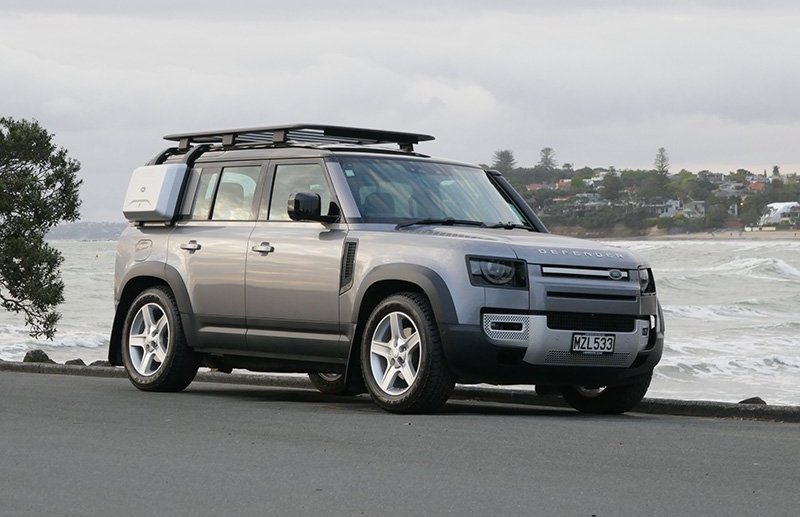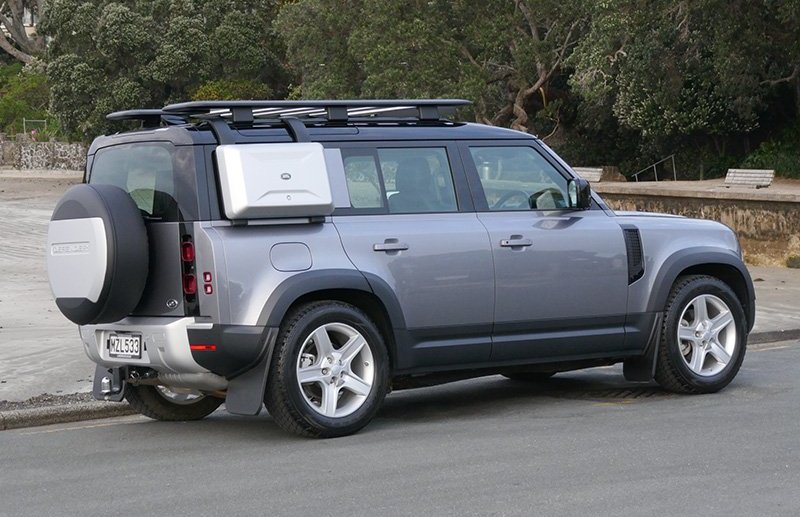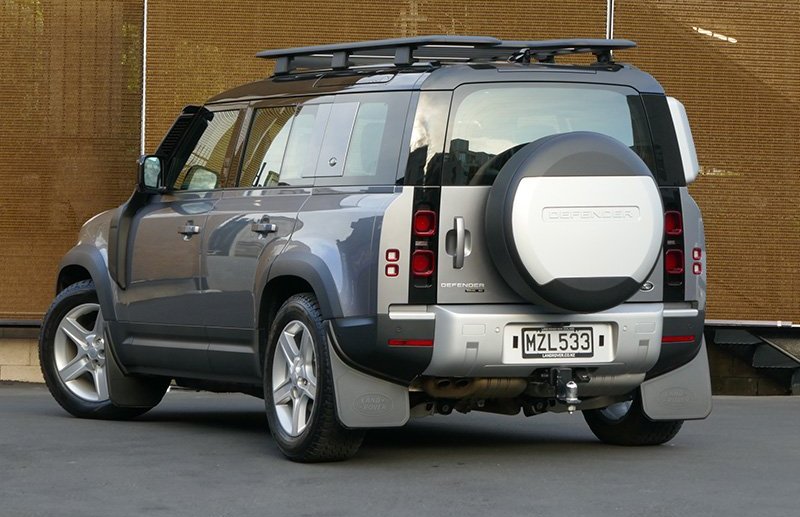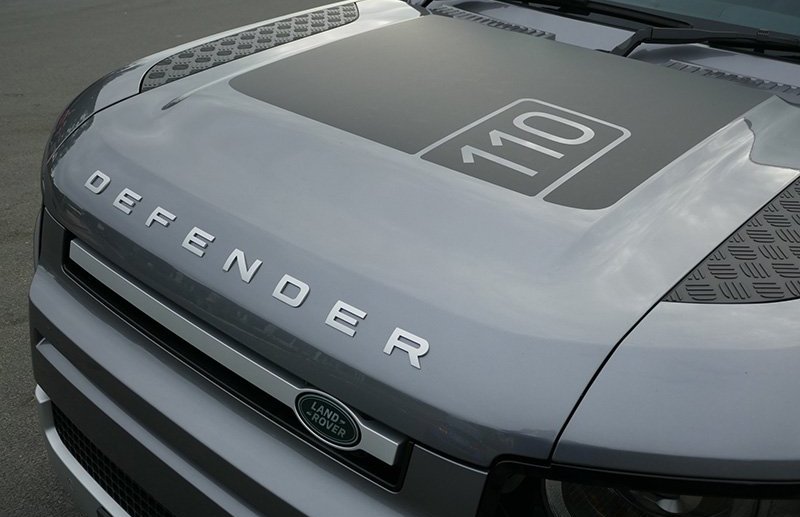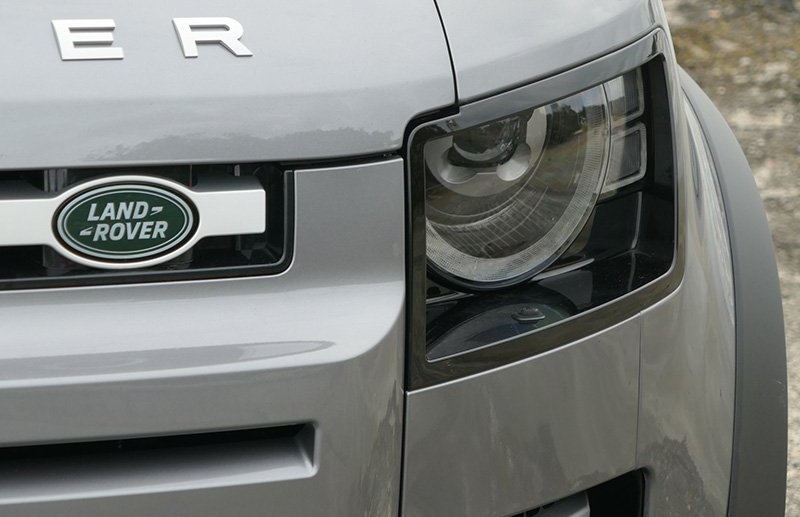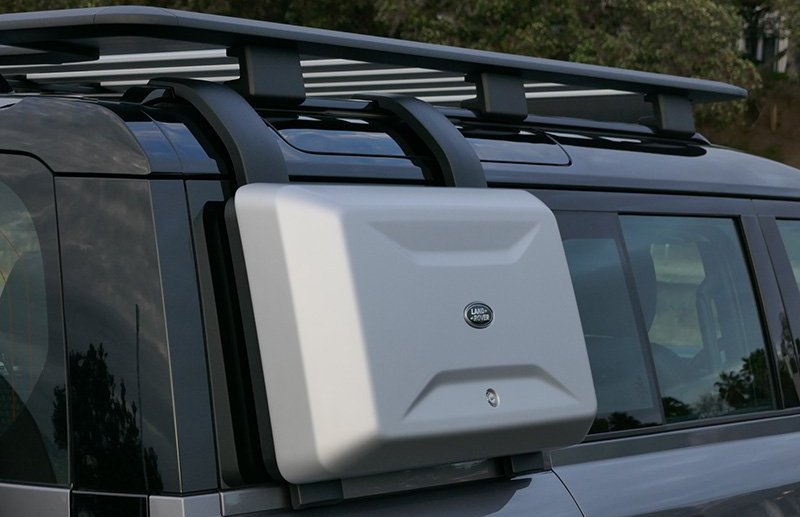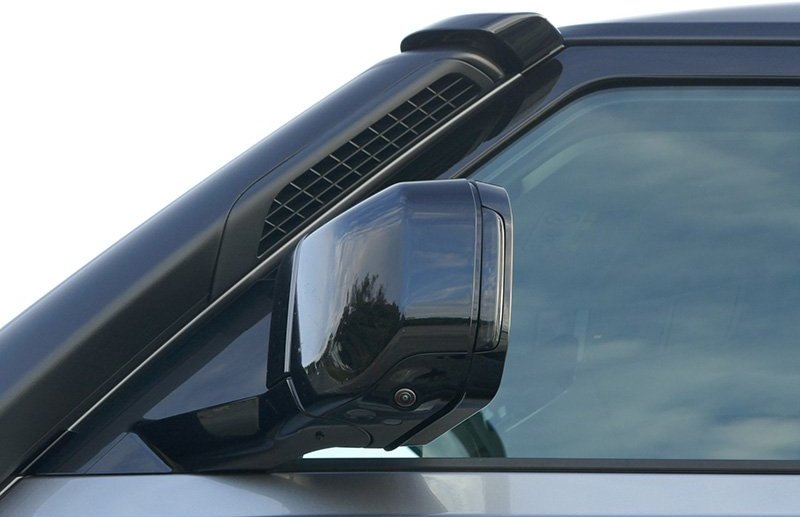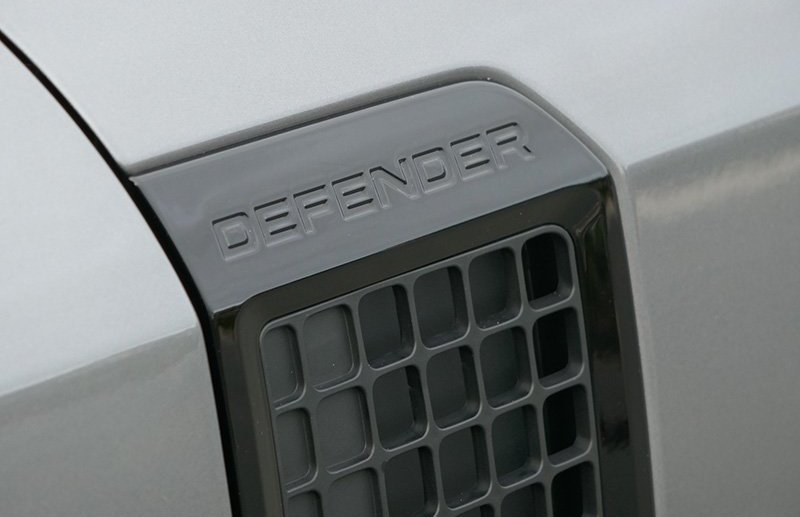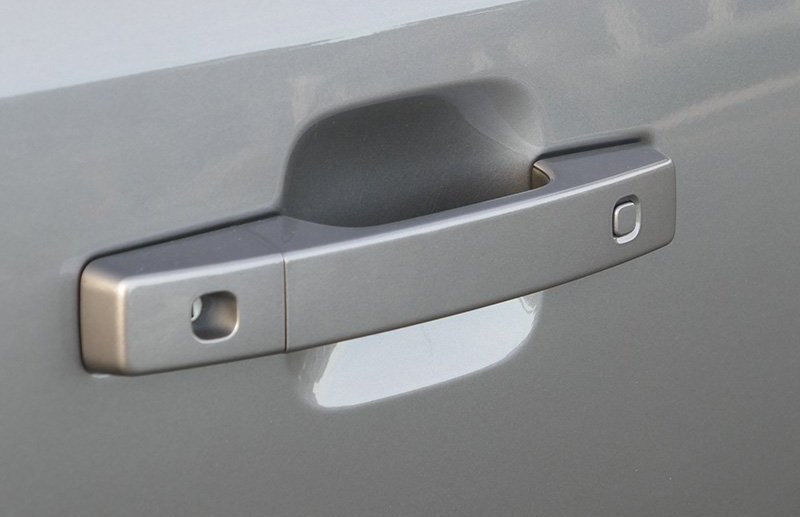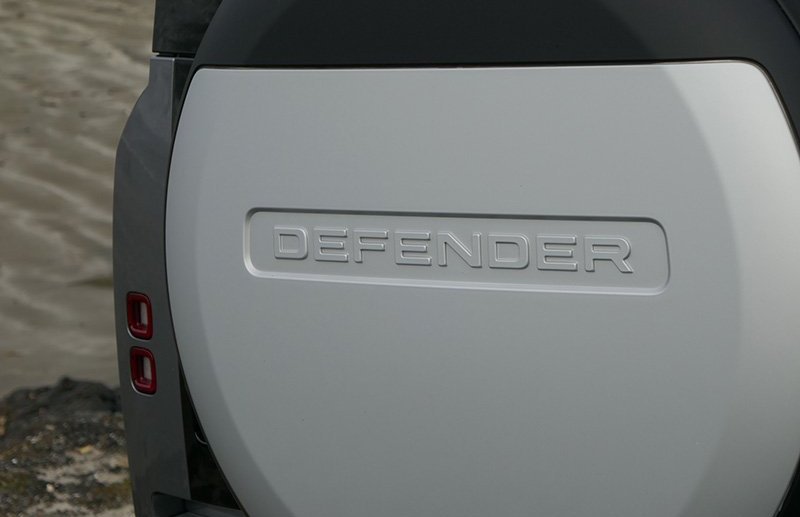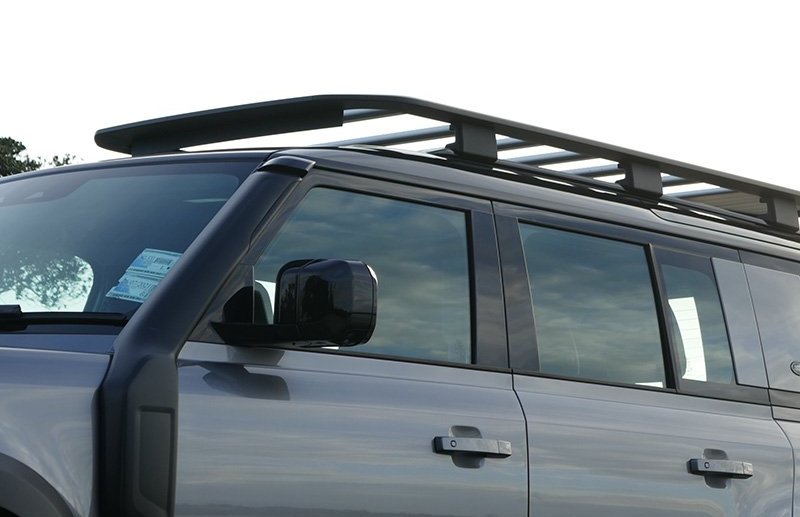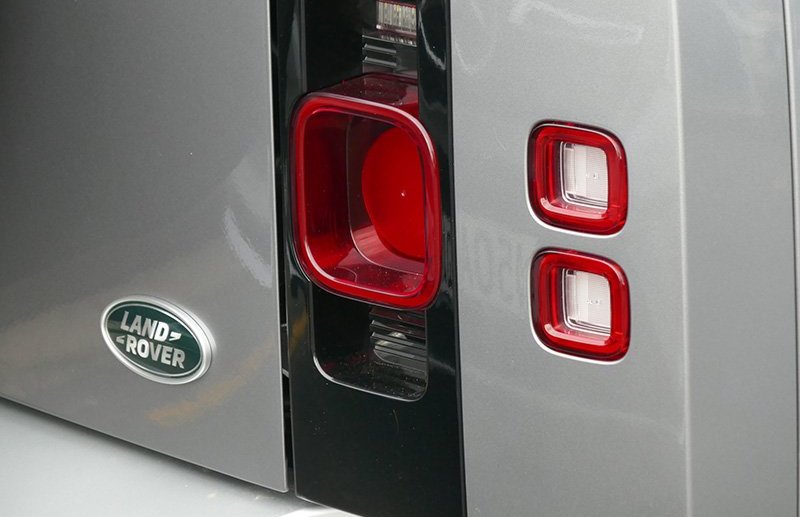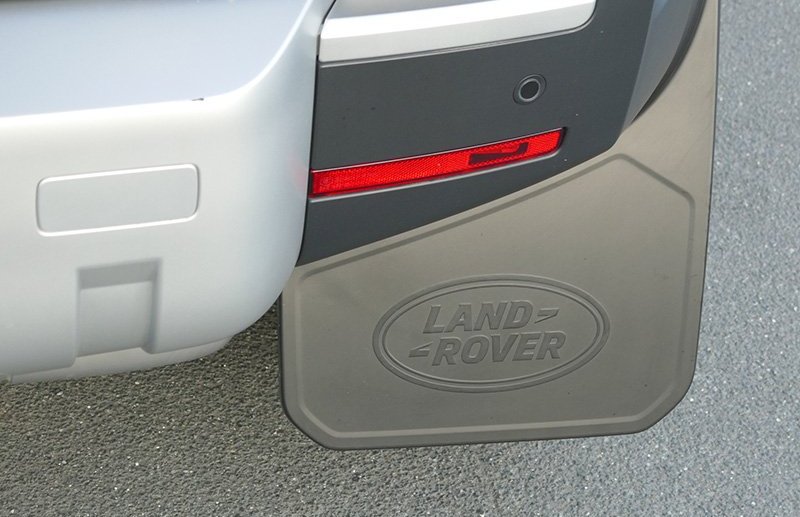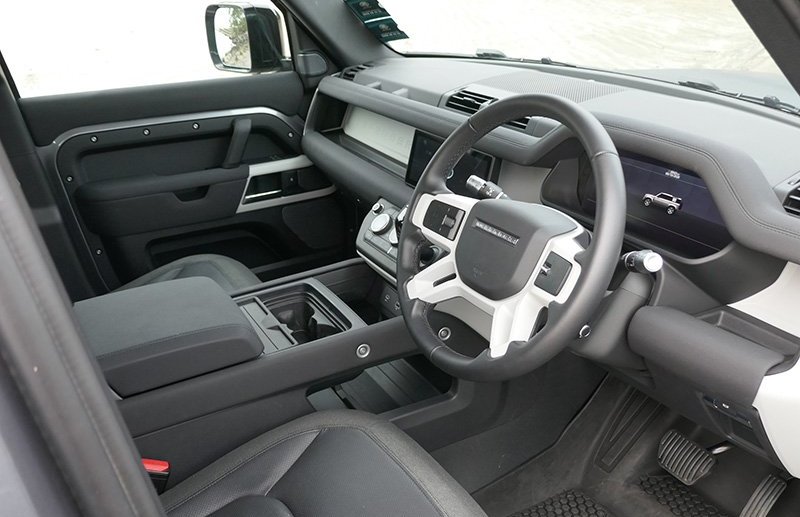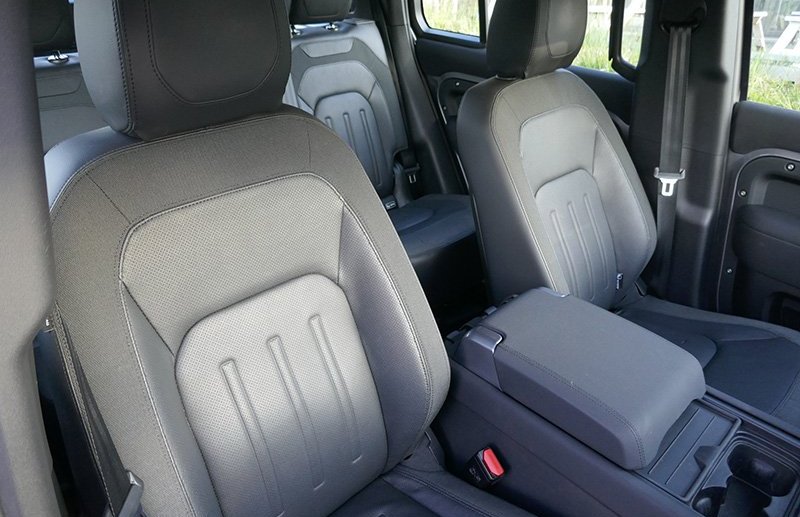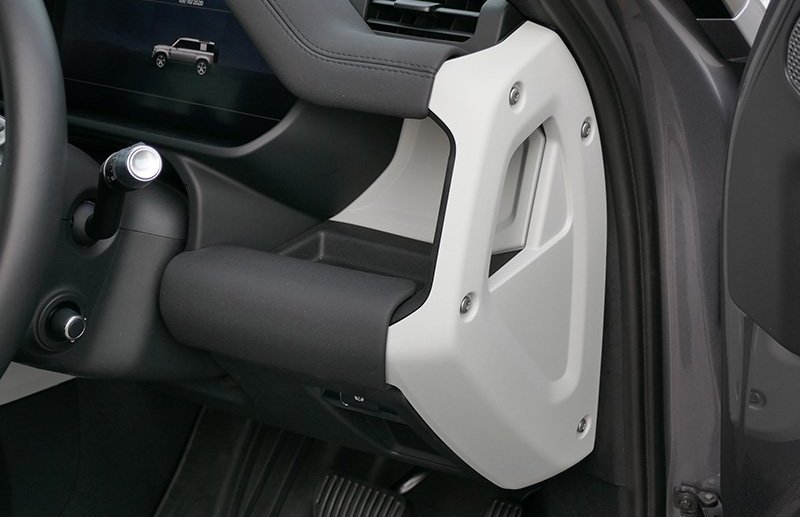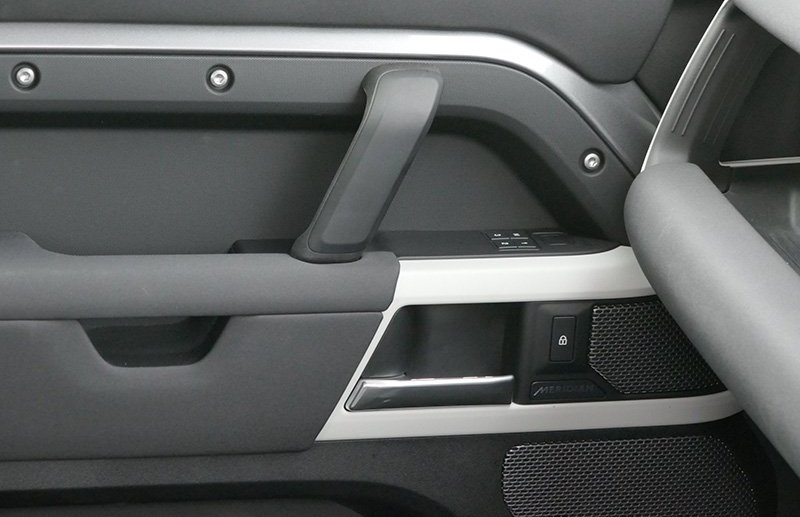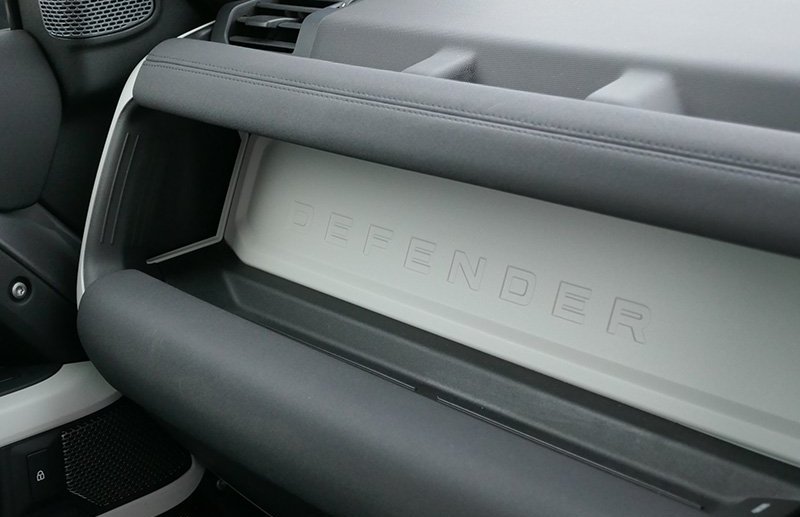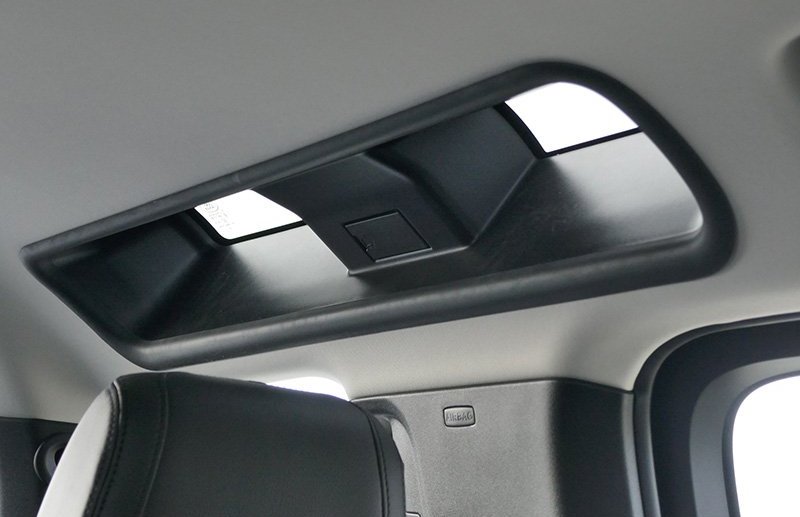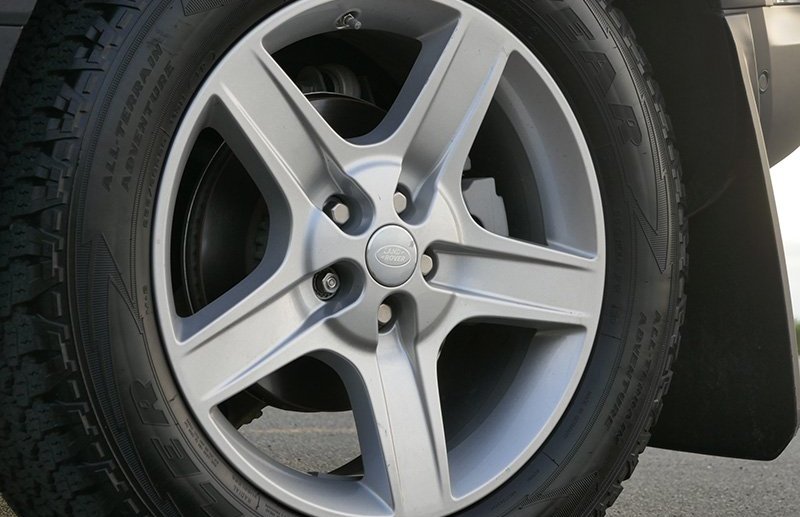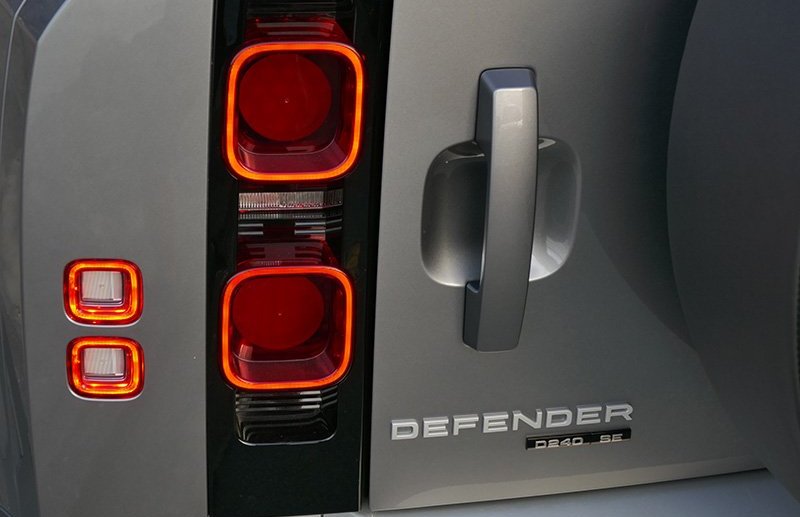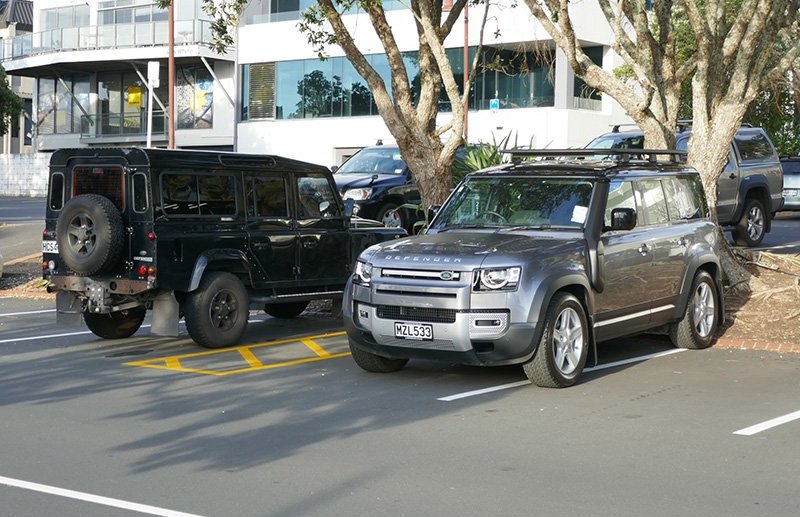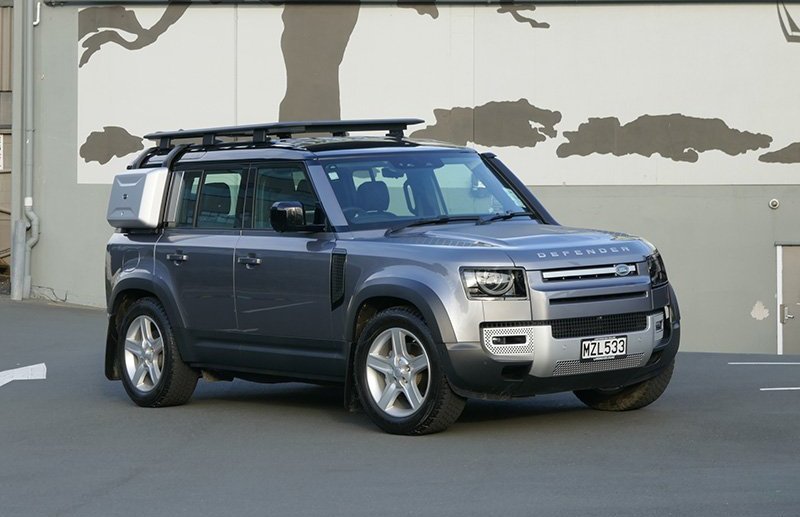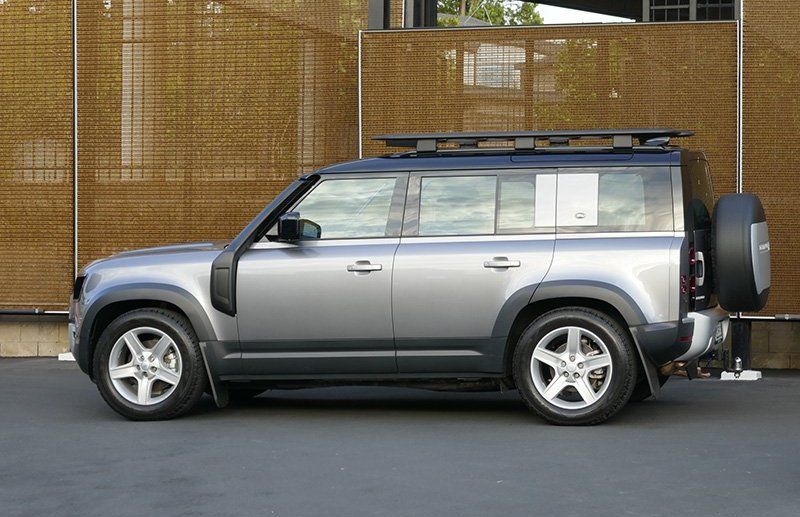 MORE NEW CARS