NEW

FERRARI GTC4 LUSSO (pt 2)

Beautifully executed GTC4 is straightforward to operate and doesn't need a V12 to play both grand tourer and sportscar.

Yes, there are many sophisticated electronic systems at work with technical initialisms that are too numerous to remember and effects that are hard to fathom in isolation but all boil down to remarkable levels of traction and stability. And they're present from the outset, allowing buyers to reserve their ticks for tactile treats on the options list.

So that you know, this GTC4 is presented in Nero Daytona with Bordeaux leather and carpeting. The roll call of options makes for fascinating reading, even without the sheet being soiled by item-specific pricing. The seats upholstery has a diamond pattern, the prancing horses stitched into all four headrests are in light grey and seat stitching is a special black option. The red leather extends to the headlining while black leather with red inserts have been chosen for the central tunnel.

A suspension lifter is fitted to elevate a carbon fibre front spoiler and airvents, and a special grille with chromed edging. The steering wheel with its row of LED lights on the rim is also carbon fibre and so too are the wheel centre caps for the optional 20-inch dark-painted forged alloys. They clearly display huge carbon-ceramic brake discs which are absent from the options sheet – because they're standard equipment – however the bold red brake calipers are optional.

Elsewhere, Scuderia Ferrari shields adorn each flank and there are adaptive front headlights and black ceramic exhaust pipes at the rear.

Inside, a red rev counter dominates the driver's view and the front passenger arena is enhanced by a separate instrument pack that transfers info about the car's performance as well as making the usual infotainment options more accessible in a very broad cabin.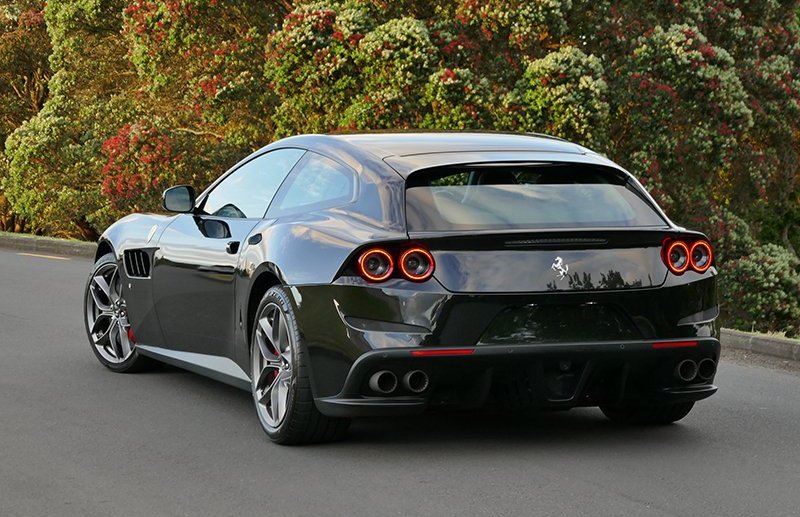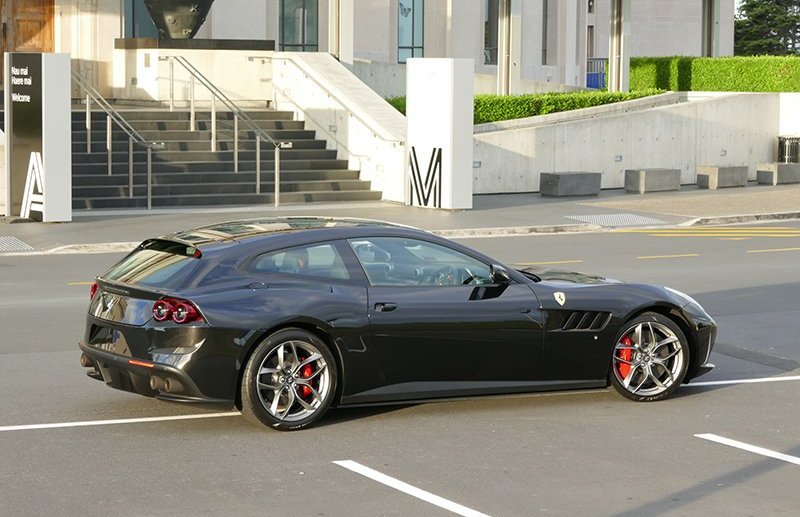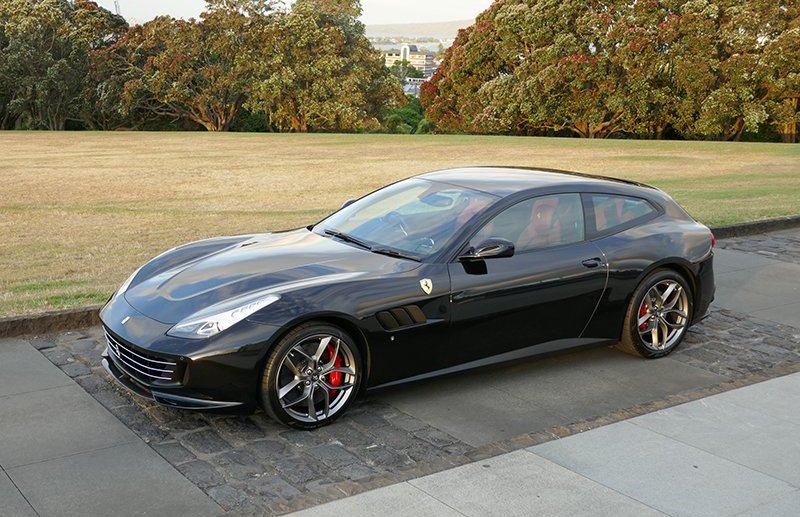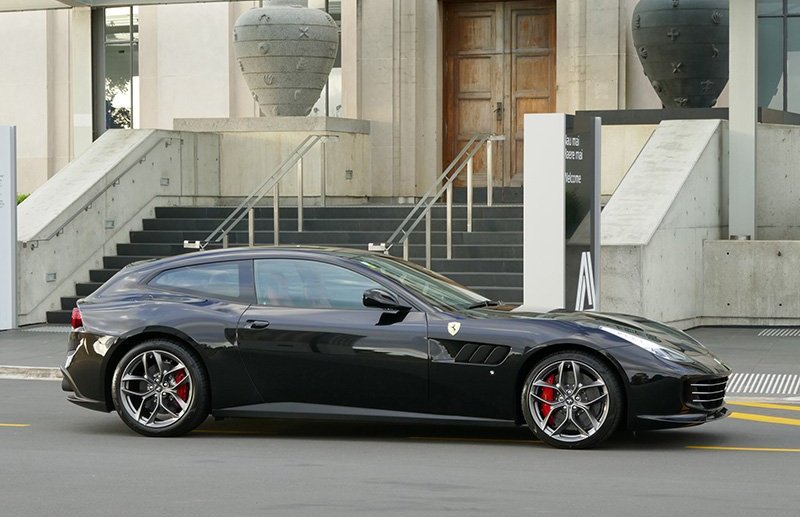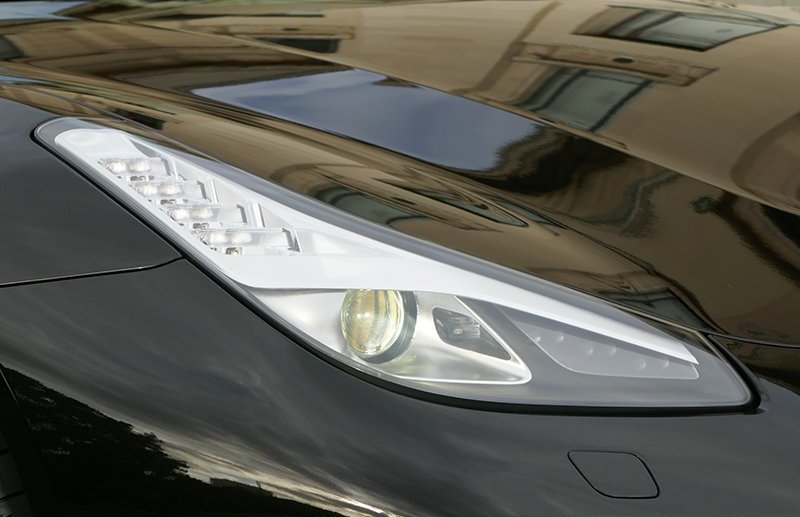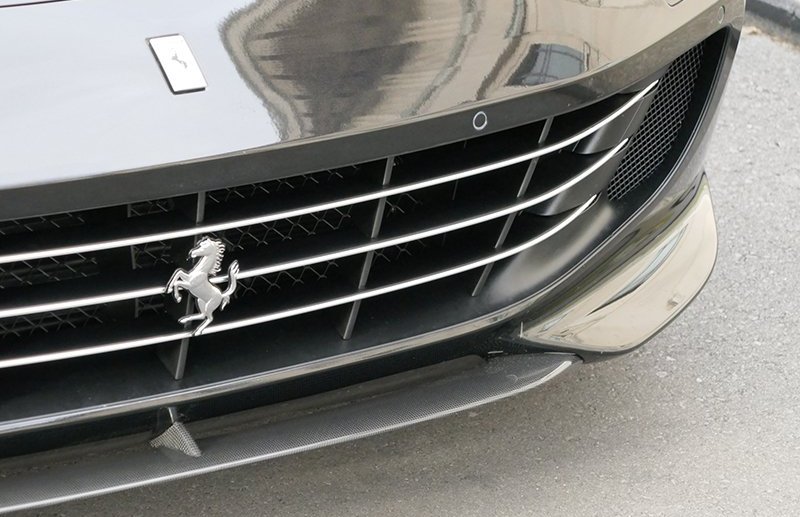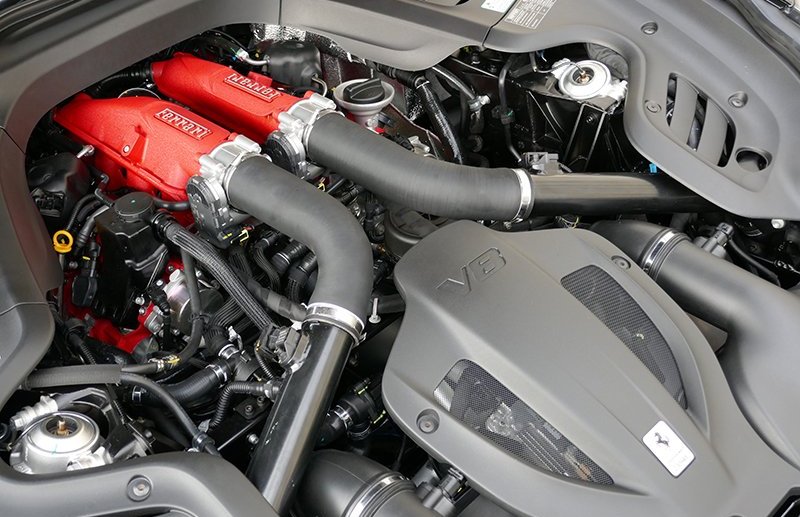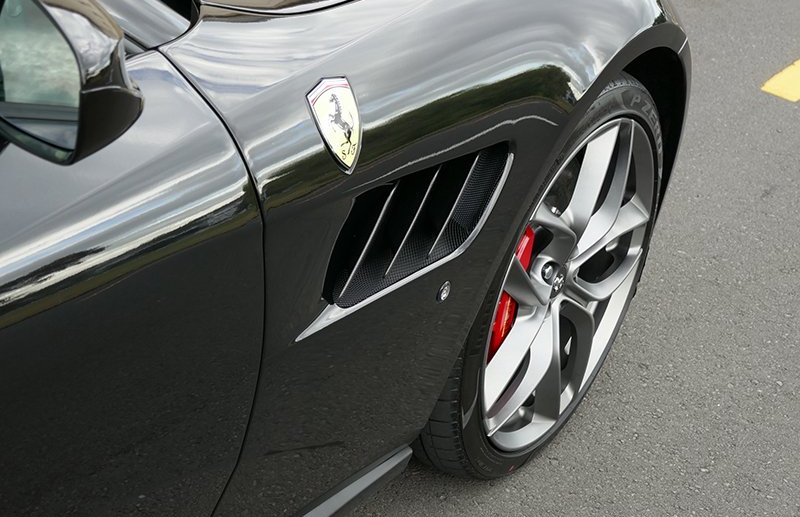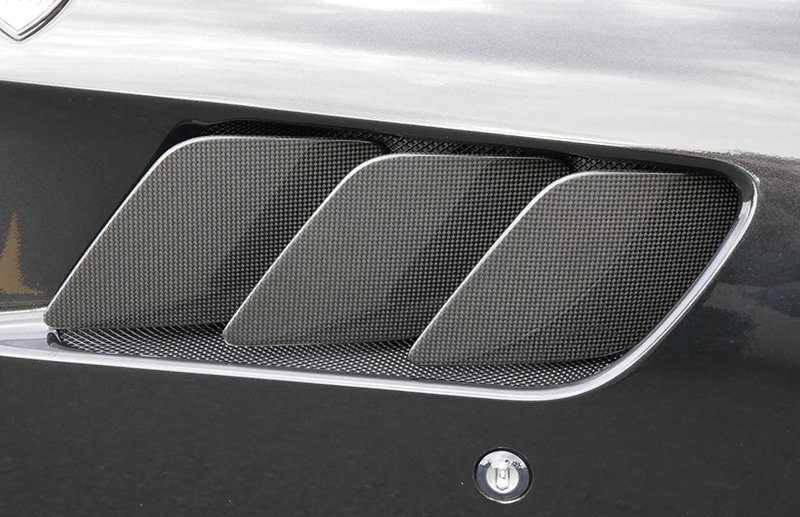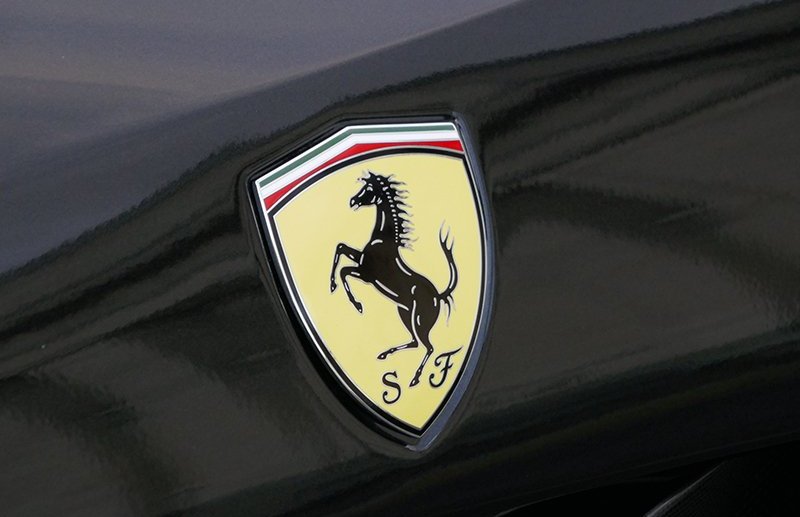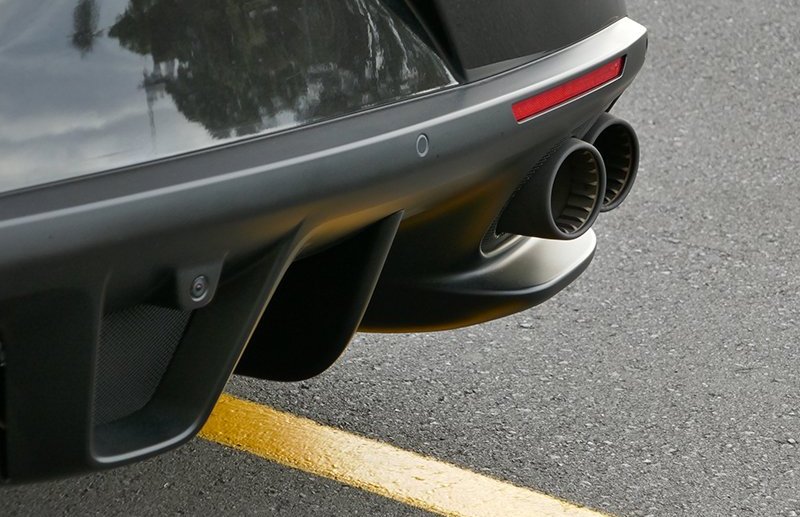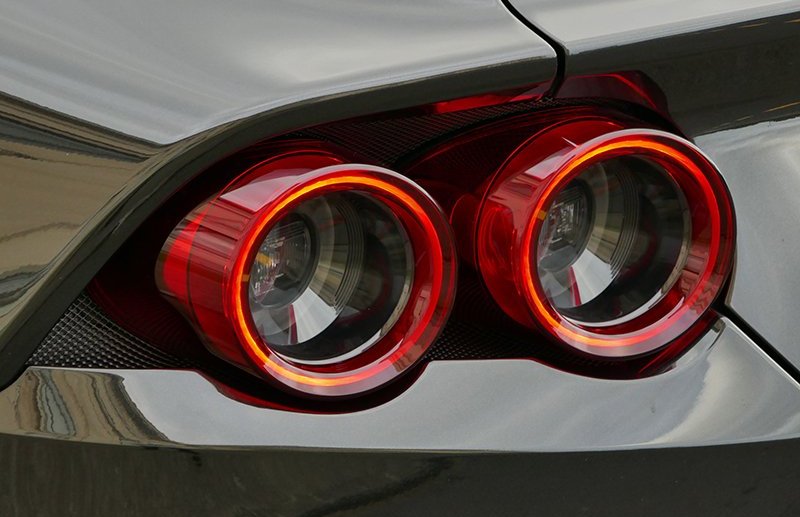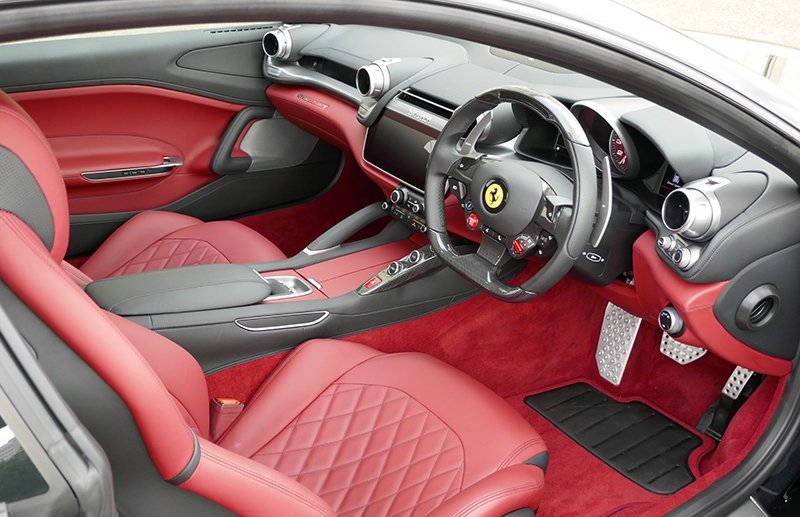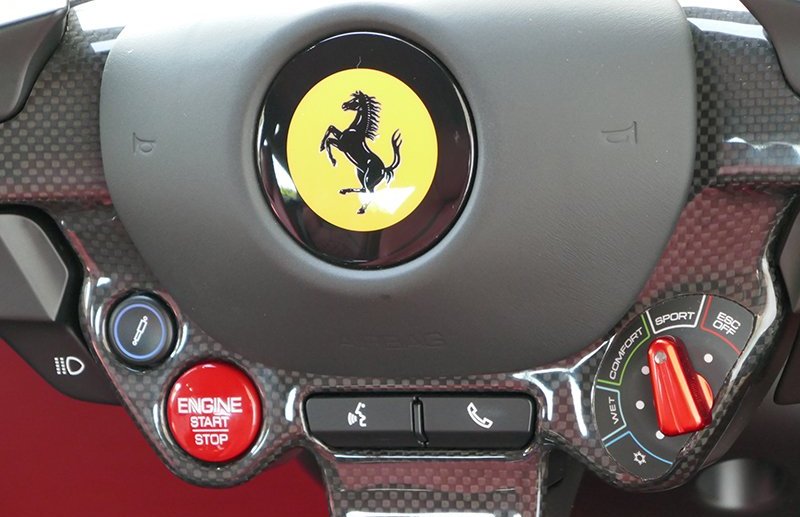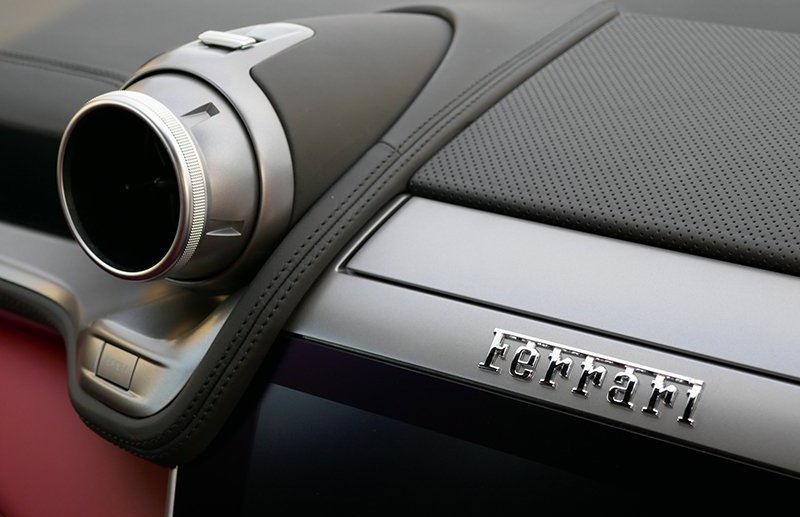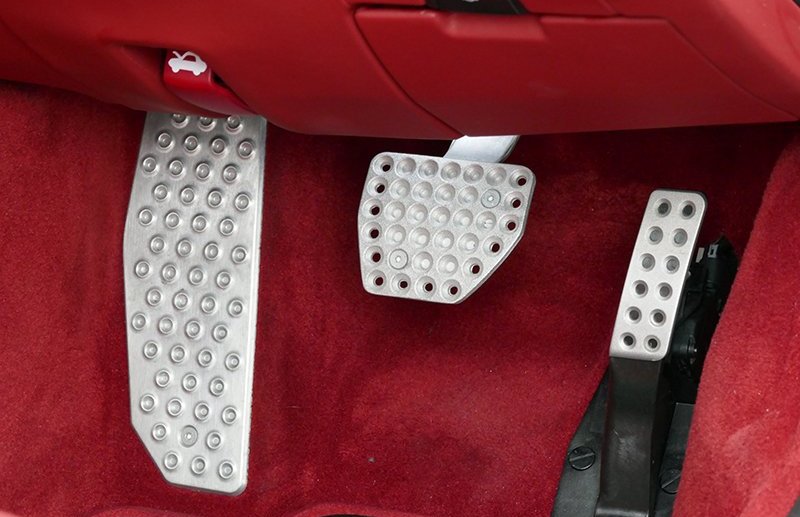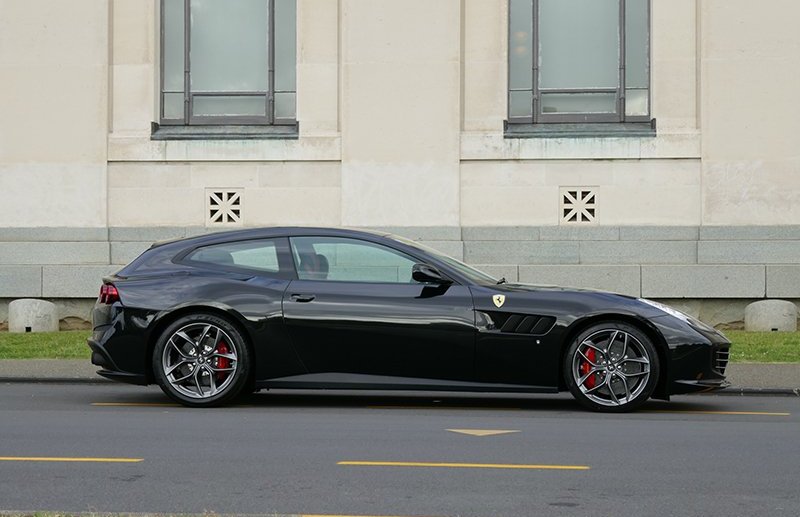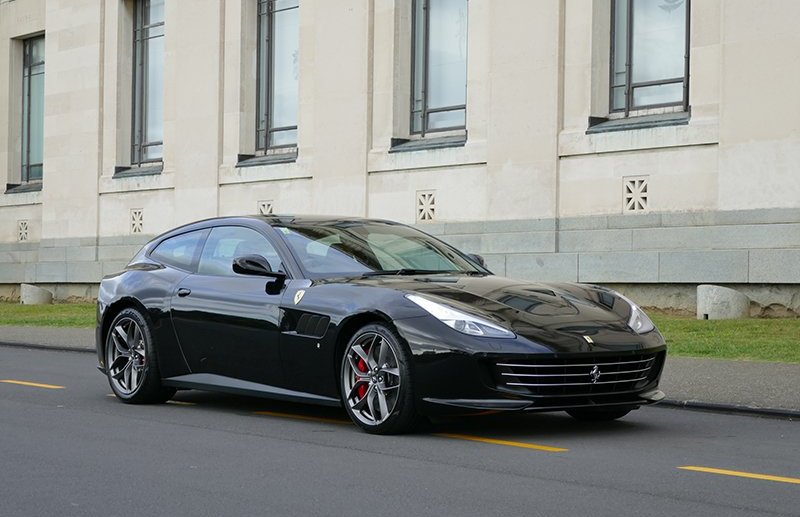 MORE NEW CARS