NEW

FERRARI 812 SUPERFAST

Ferrari has worked hard at cultivating daily-driver utility in its production cars but the 812 Superfast still excels on a track.

You quickly become comfortable using the majority of the Superfast's whirlwind performance - as long as you're on a on a fast and open racing circuit. Fortunately the Hampton Downs track was party to our brief introduction. After two or three laps we noticed a tendency for the car to 'wander' on the long straight at 250km/h-plus. It wasn't an issue with the car, however, but a case of the rubber 'licorice straps' shed by racing cars interfering with the usual purchase of the 812's huge Pirelli P-Zeros.
There was no Pininfarina input in this Ferrari design, as it was penned entirely in-house. Highlights are an extremely long, sculpted bonnet and particularly deep indents in the flanks. There are subtle intakes behind the headlights and side glass for engine cooling and aero stability respectively. It's strictly a two-seater with a low, recumbent driving position and decent storage potential behind the seats.
It's increasingly rare for a high-performance engine to do without turbocharging, especially one that aspires to produce 800 horsepower at 8000rpm and redlines near 9000. The V12's 6.5-litre capacity makes it the biggest engine in Ferrari production car history. Marshalling the power is a seven-speed twin-clutch gearbox mounted at the rear so that overall distribution of the 1630kg kerb weight is close to 50:50.
A front-engined super GT in the tradition of the iconic Ferrari Daytona, the 812 Superfast delivers benchmark performance for a car with the motor up front. If you don't have the inclination to drive flat-out on a track, rest assured the 812 Superfast will make your eyes widen and your pulse quicken at half throttle. And, of course, it also promises to serve you equally well on a long-distance cruise.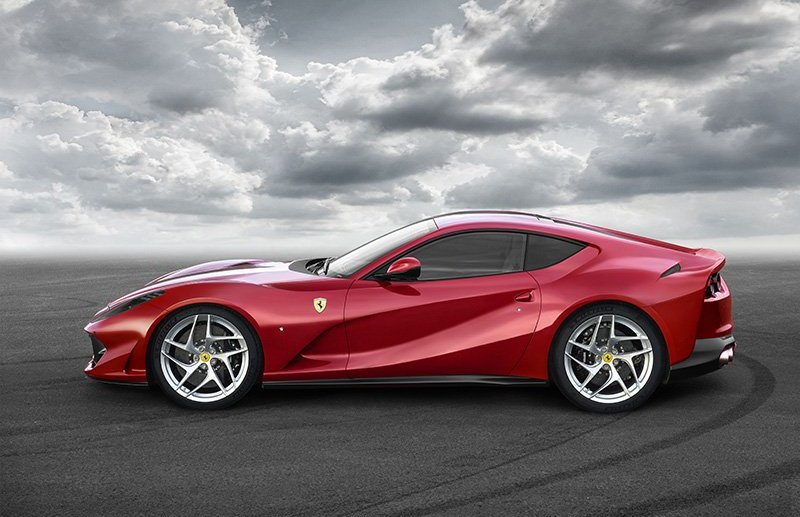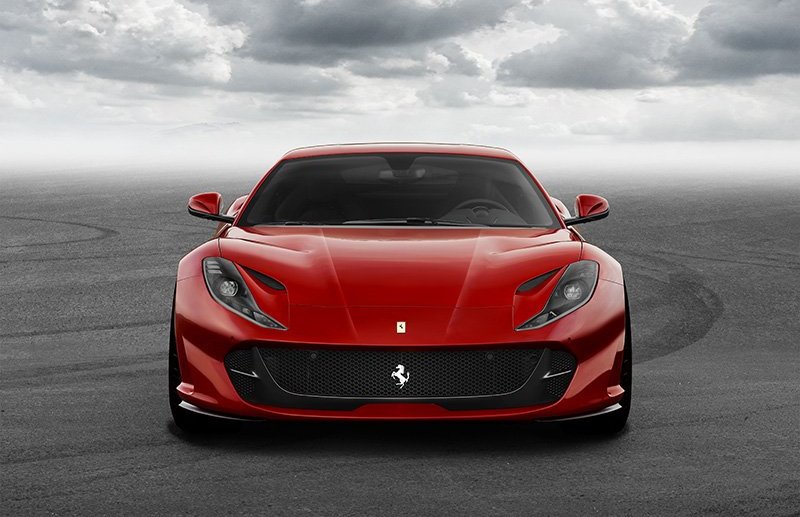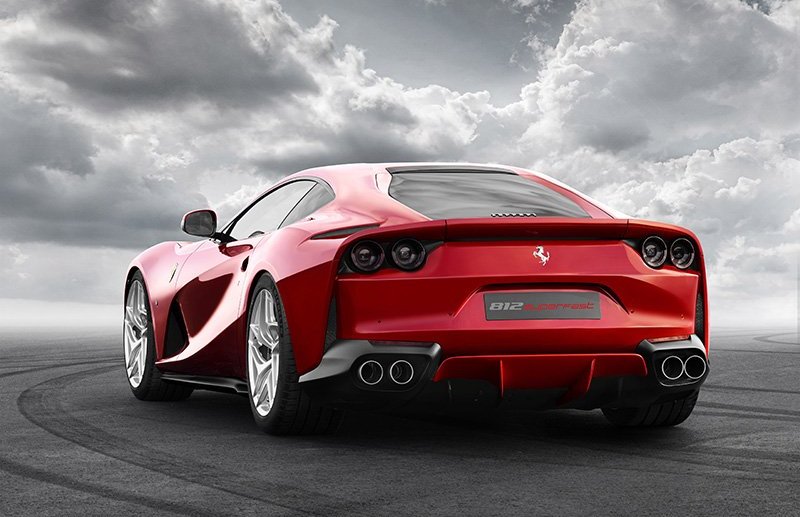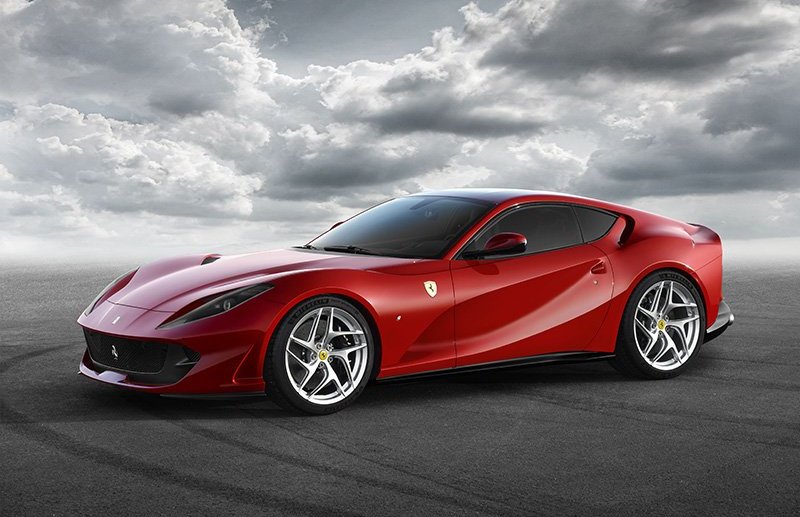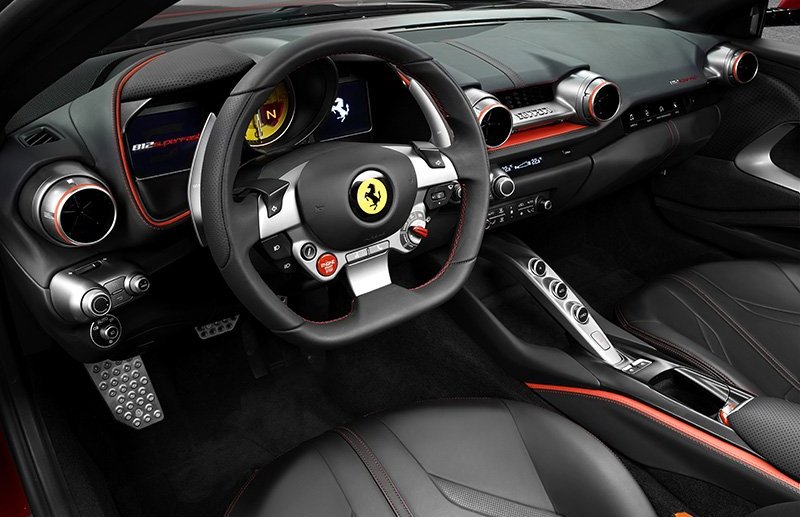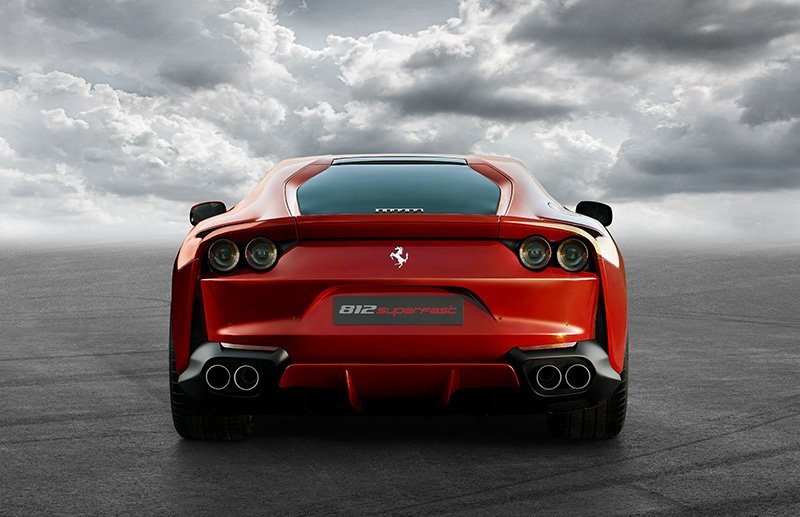 MORE NEW CARS