NEW

MAZDA CX-30 GTX

A stylish, right-sized five-door for the real world with advanced tech and a semi-premium feel.

The latest, most shapely addition to Mazda's versatile CX range is the first with a moniker bearing two digits. The CX-30 blends some of the practicality of the family-favoured CX-5 with the agility of the smaller CX-3 in a fresh, sharp-suited design.
We hit the jackpot with a punchy CX-30 GTX painted in Mazda's hero colour, Soul Red Crystal. This mid-range variant appeals as a dynamic drive with the smooth output of a 2.5-litre petrol engine paired with a generally slick six-speed auto. And during these winter months, you come to appreciate the security of Mazda's sophisticated iActiv 4WD system. It works in conjunction with other subtle systems to maximise traction and enhance cornering responses – and barely penalises you at the fuel pump.
From step-off, you'll appreciate the designers' efforts to unify car and driver as much as possible. The CX-30 actually feels relatively light on its feet, its compact footprint makes it a cinch to manoeuvre around town, yet it is substantial enough to resist a strong crosswind over the Harbour Bridge.
The driver-centric cabin is refreshingly simple in its design and is a polished workspace with super-clear graphics and Lexus-lite blue-on-black padded inserts. Controls offer a tactile feel and precise response, although the safety-first approach to sat-nav is not the most user-friendly.
You step into a semi-command driving position that elevates your eyeline without introducing the head-shake and body-roll that afflict high-riding SUVs. Standard equipment is extensive, including 18-inch alloys, driver assistance tech, rear cross-traffic alert, and smartphone projection. Equally appealing is the promise of five years free servicing and a five-year warranty.
Deciding whether the CX-30 is big enough for your needs may be determined by how frequently you carry rear-seat passengers. That said, rear seat space and load volume will satisfy extravagant supermarket shoppers.
A distinctive, user-friendly newcomer, then, that rewards keen drivers and – in Soul Red Crystal – really turns heads.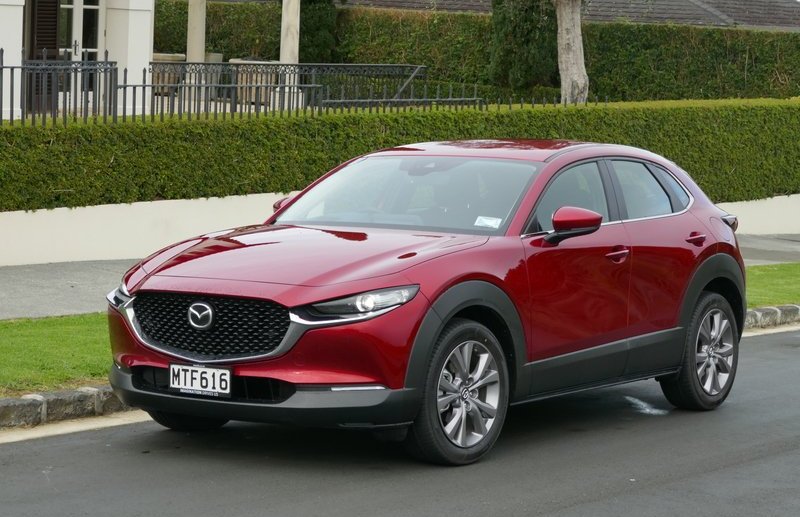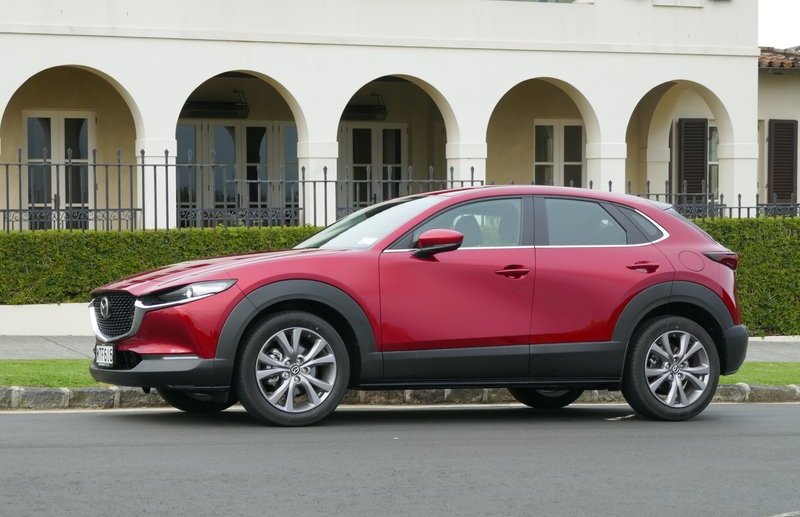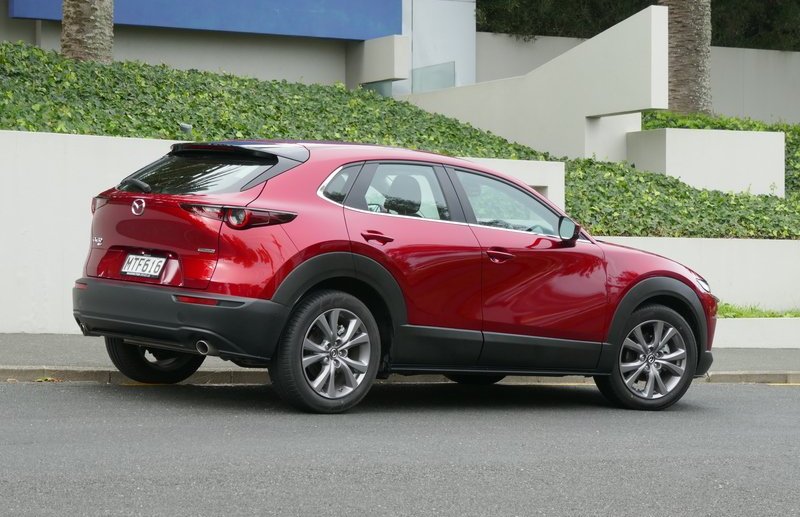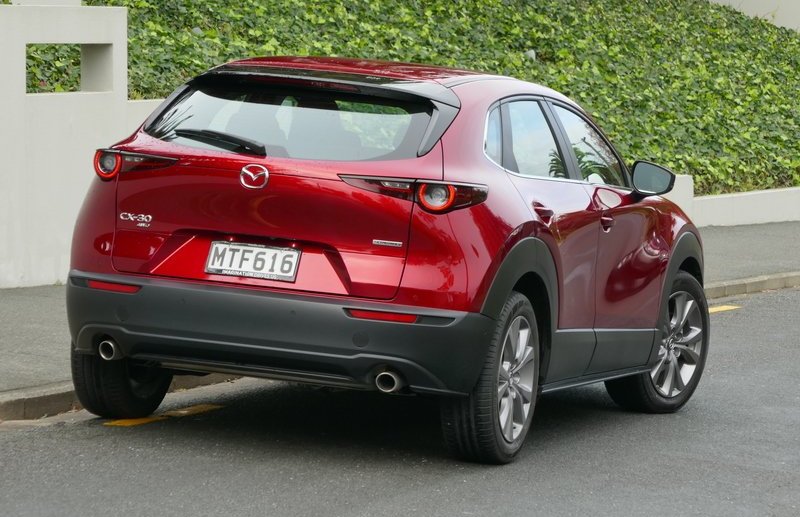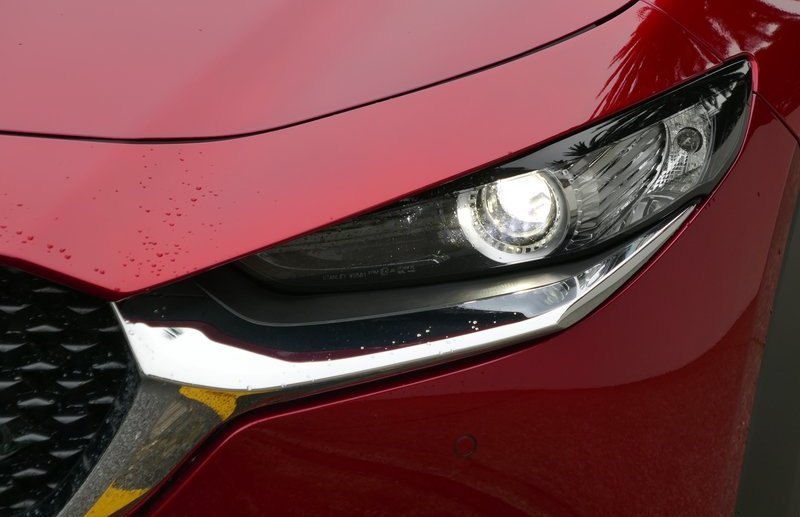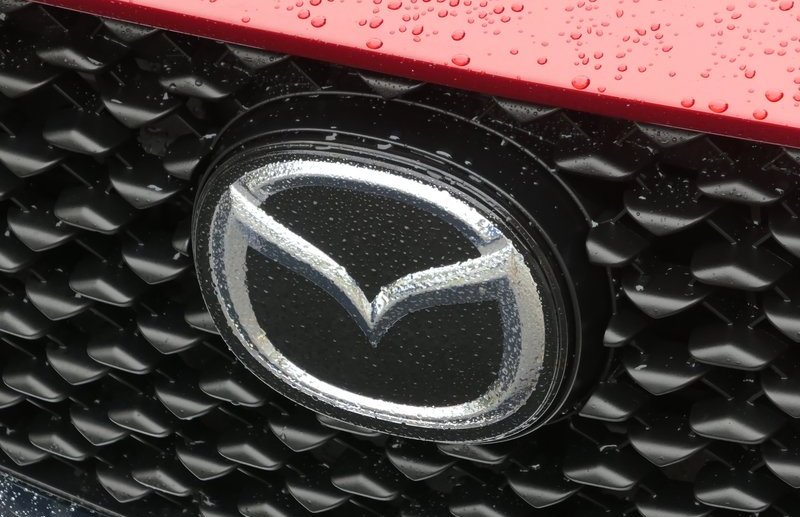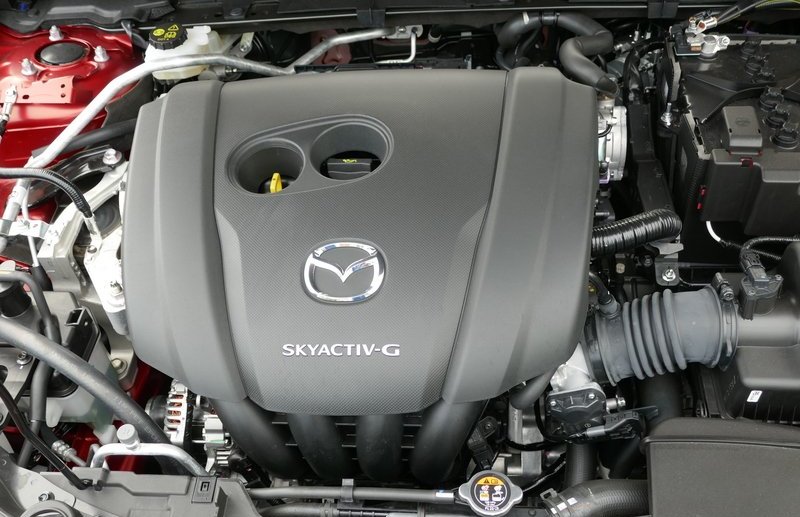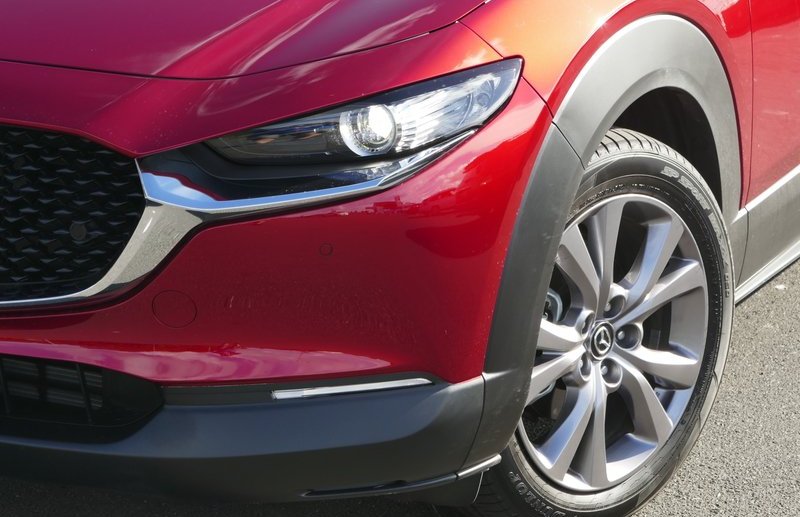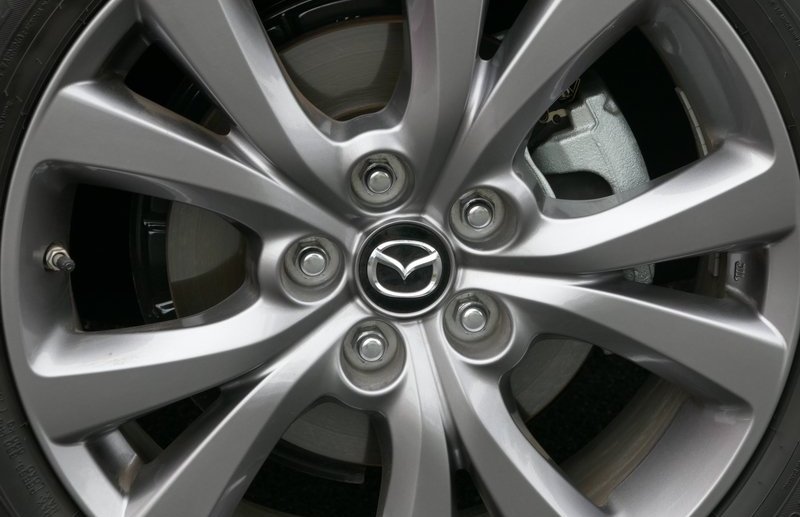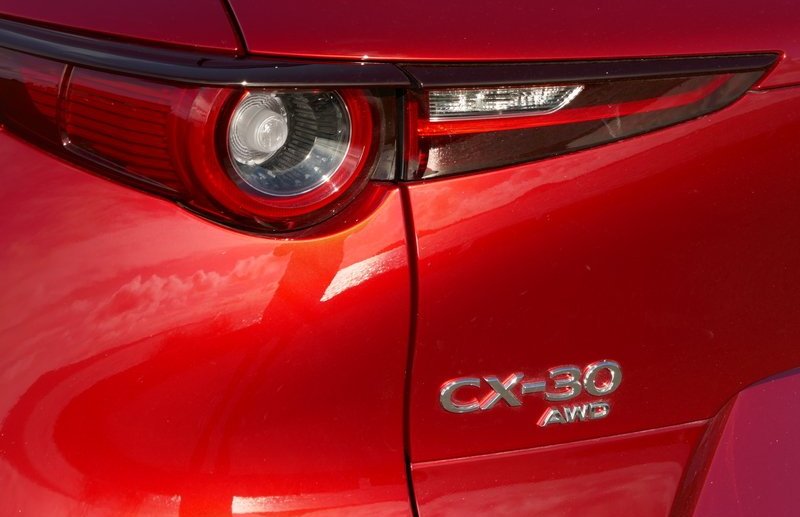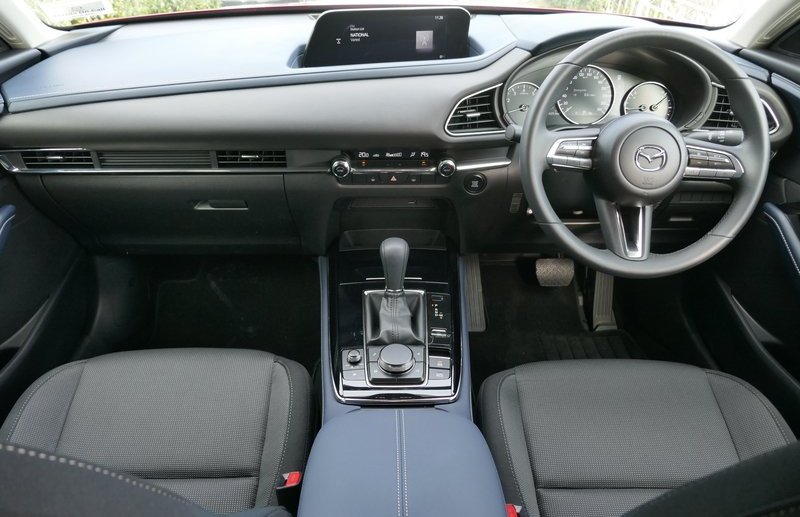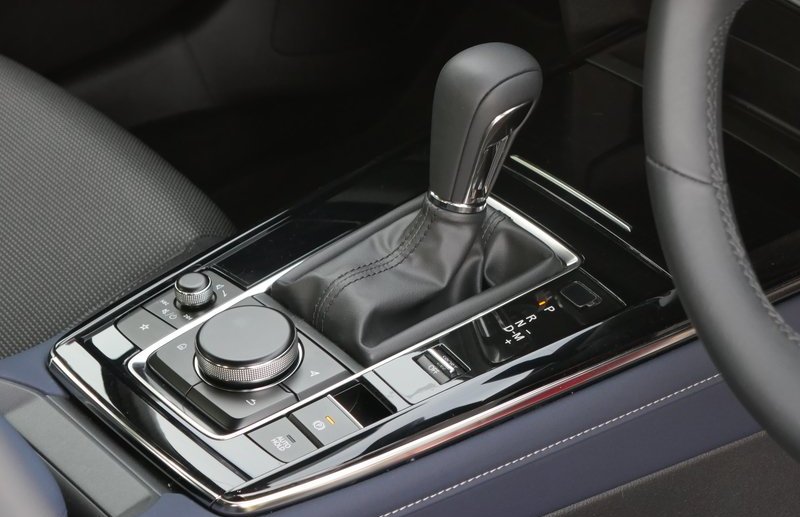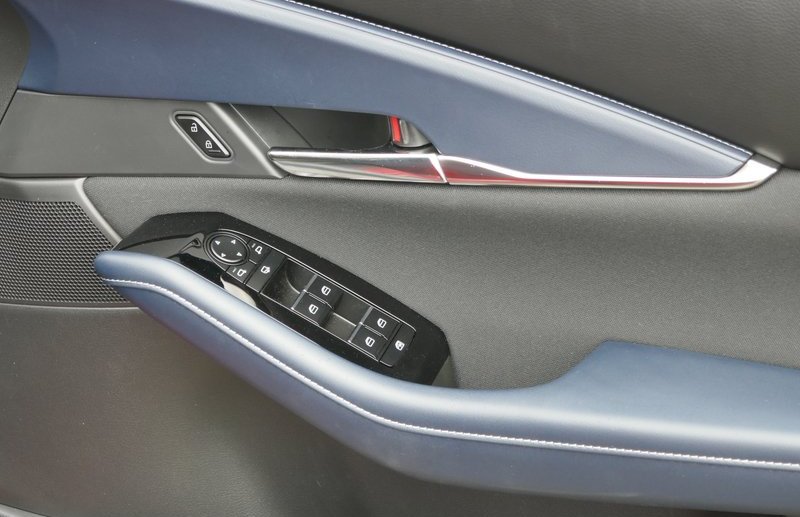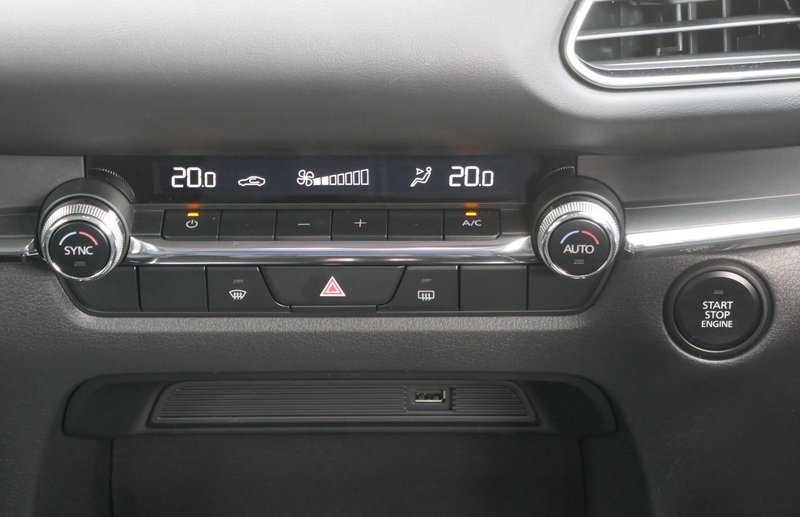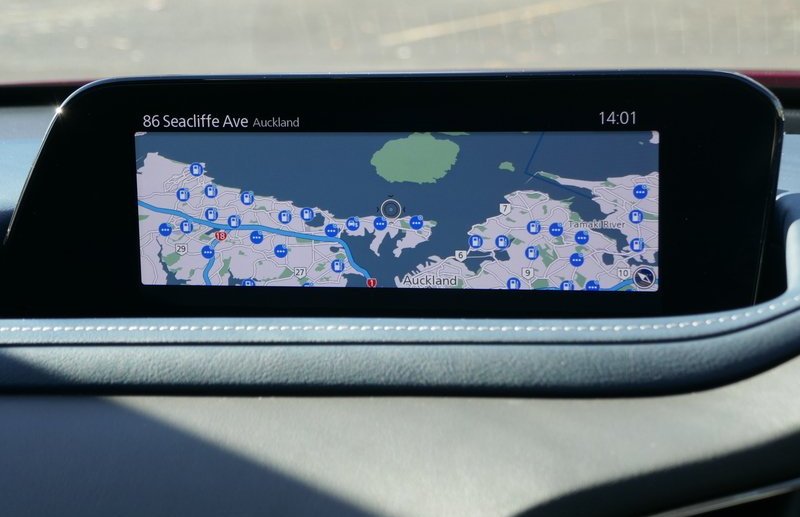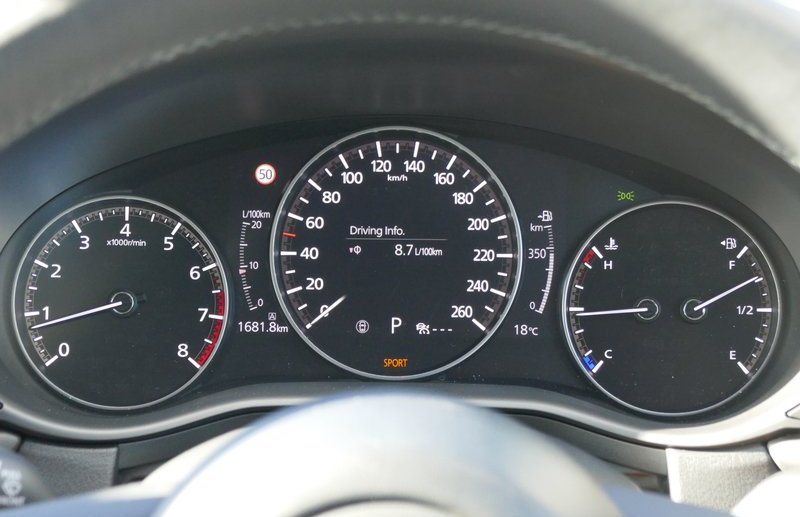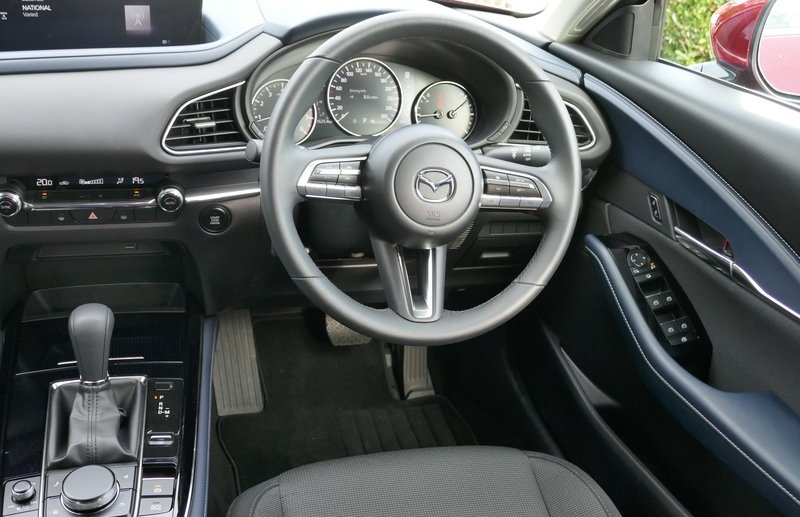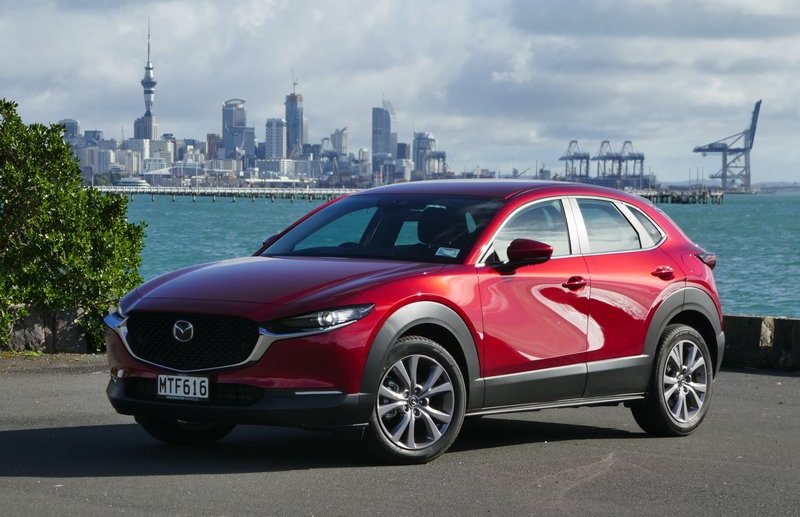 MORE NEW CARS