NEW

TOYOTA GR COROLLA

Extraordinary Corolla is a riot on the right road and fairly level-headed when tasked with daily duties.

The GR badge has gained enthusiast respect in very short time. And deservedly so: the GR treatment of the Yaris is so involved it extends to a bespoke chassis and the results are pretty epic. The new GR Corolla promises similar excitement with some common hardware and notable advances. Helping to offset its extra weight, it offers even more power from the same 1.6-litre engine and introduces five-door practicality, albeit with poor luggage space. GR Corolla is only available here in Circuit Edition specification and in strictly limited numbers for the foreseeable future.

That Circuit spec entails front and rear Torsen limited-slip diffs, 18-inch alloys, a carbon fibre roof, and a bulging aluminium bonnet with functional vents. To lift the free-spinning triple's peak power to an astonishing 221kW (giving it 23kW more than the GR Yaris), Toyota has applied new pistons, larger exhaust valves and a different turbocharger. An upgraded exhaust system with three broadly spaced outlets punctuates a gloss-black rear diffuser. The side skirts announce Toyota's GR-Four all-wheel drive system for which a rotary dial is used to select one of three torque-split modes: Normal 60:40, Sport 30:70 or Track 50:50.

First impressions are of a pleasing gruffness upon start-up with plenty of exhaust resonance from cold, all fitting theatre for a car with a real sense of purpose. Drive modes such as Normal, Sport and Custom are selectable via a small switch ahead of the gearlever. To ensure automatic throttle blips on rev-matched downchanges, you must manually select the iMT function on a lower dash panel beneath the steering wheel.

Keep the revs up for consistent throttle response and you enjoy the same ease of use you'd expect in any Corolla. The gearshift, steering and brake pedal all impart a positive, measured feel meaning there's little to think about other than enjoying the road ahead and exploiting the power, balance and grip when opportunities arise. Launches can be measured or manic according to your mood. A second gear lunge towards the redline is served with linear, barrel-chested thrust more typical of a larger turbocharged four.

If you use the Yaris as a benchmark, you might initially think the GR Corolla is the more mature car and a little less playful. Significantly bigger dimensions and 210kg more weight naturally alter the character but the soundtrack is more full-bodied, the Corolla ergonomics are better and the driving position is clearly superior. A longer wheelbase helps with ride comfort but there's no escaping the suspension rigidity in any mode. With exhaust noise and tyre roar ever-present, you may want to drop the windows to fully enjoy the turbo whistle and wastegate noises. On the other hand, in top gear on a smooth motorway, the GR Corolla is refined enough to have you momentarily forget the hardcore performance brief.

As with the GR Yaris, you quickly sense that the dynamic abilities are such that a public road is not the place to push near the limits. You can sink your teeth into streaming wet bends with complete confidence and power out without understeer or even a hint of torque-steer. It's an extraordinary car that deserves a regular workout on extraordinary roads and the manual gearbox is a fantastic point of engagement when you're in the ideal environment. If you're more limited to busy roads or everyday driving, we figure you'll still appreciate the capability and sense of occasion, but more so if you use the car in moderation rather than as an everyday tool. That way every drive should prove very satisfying.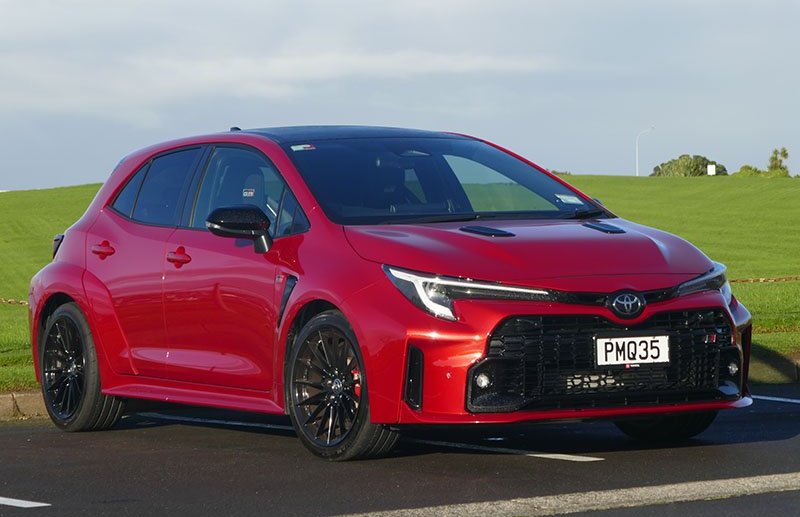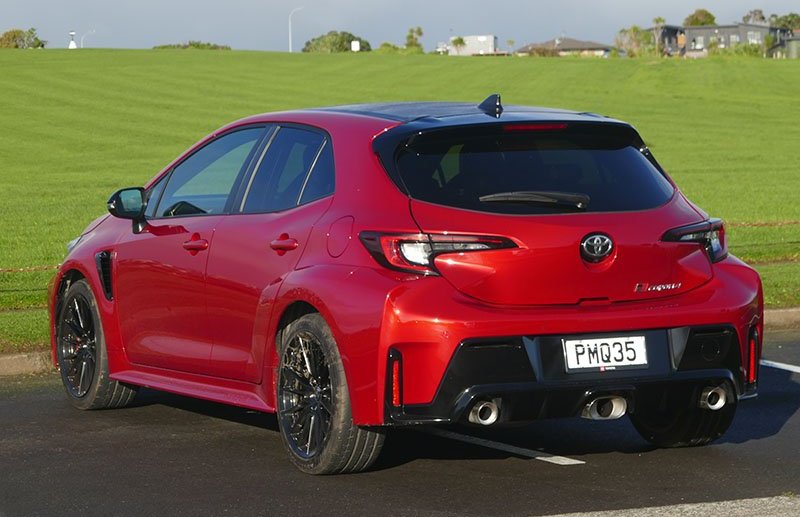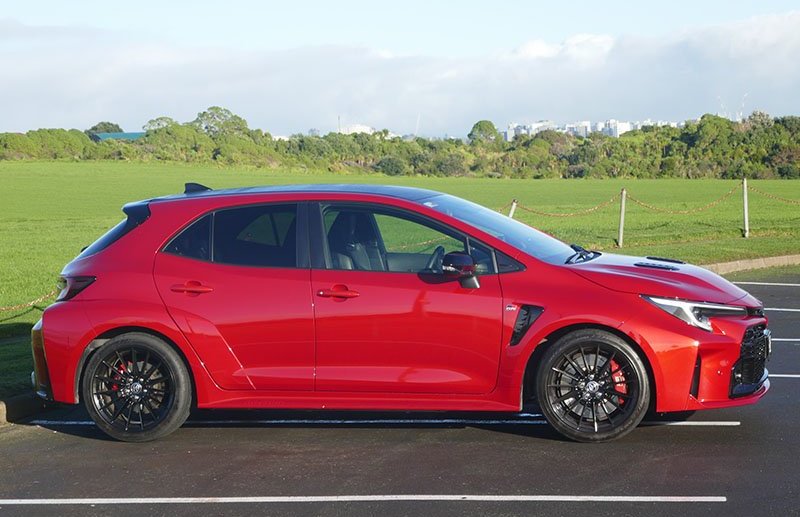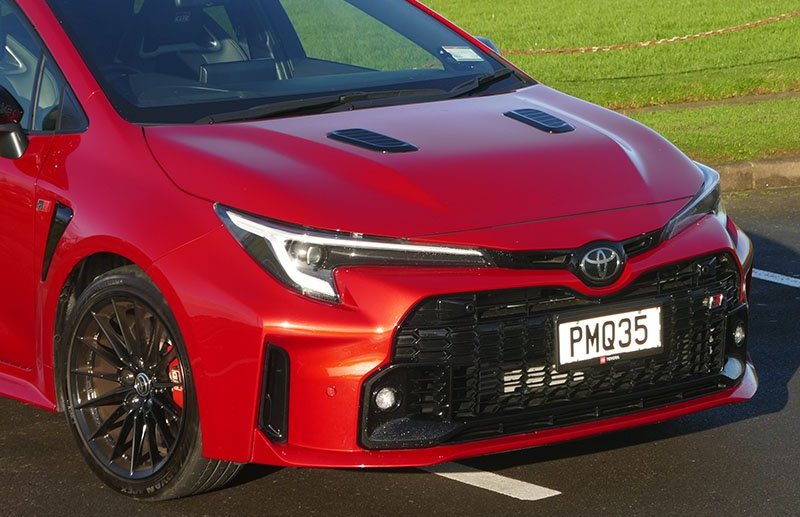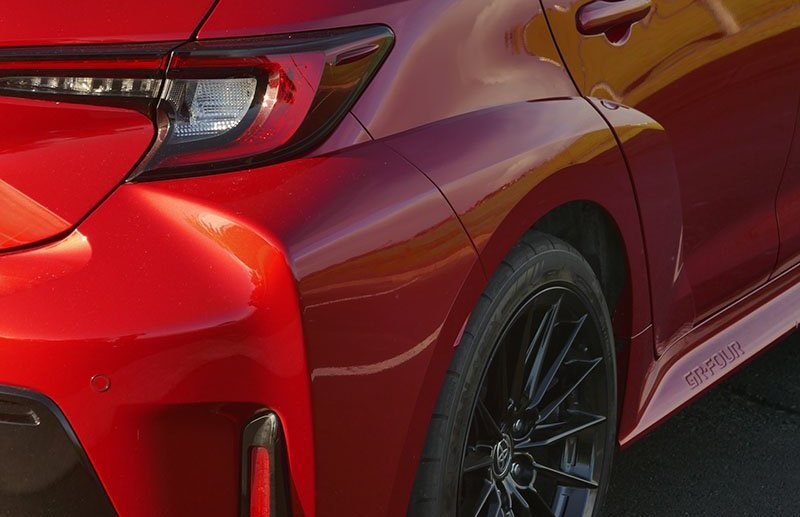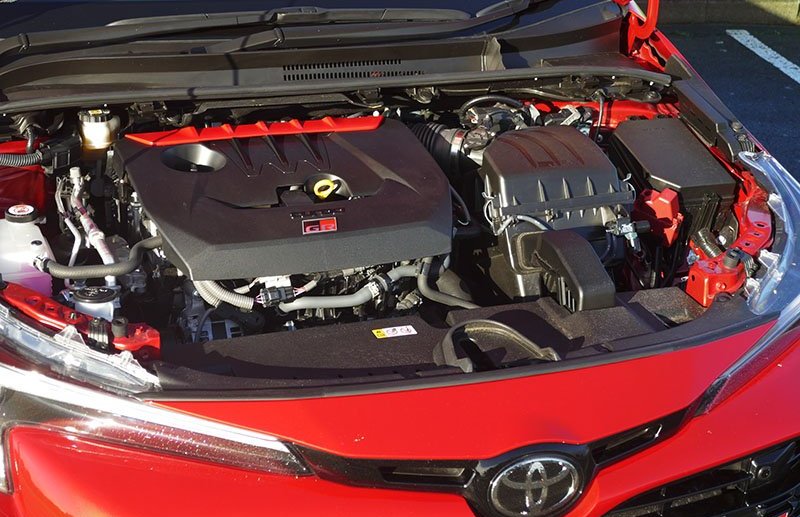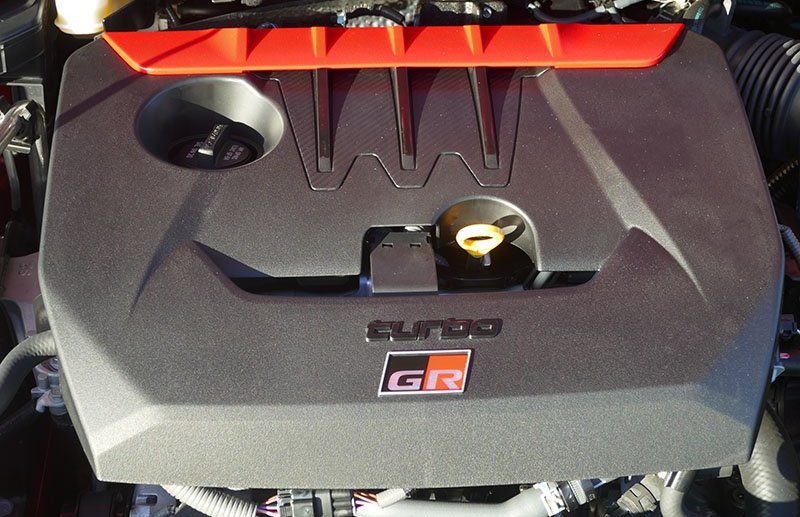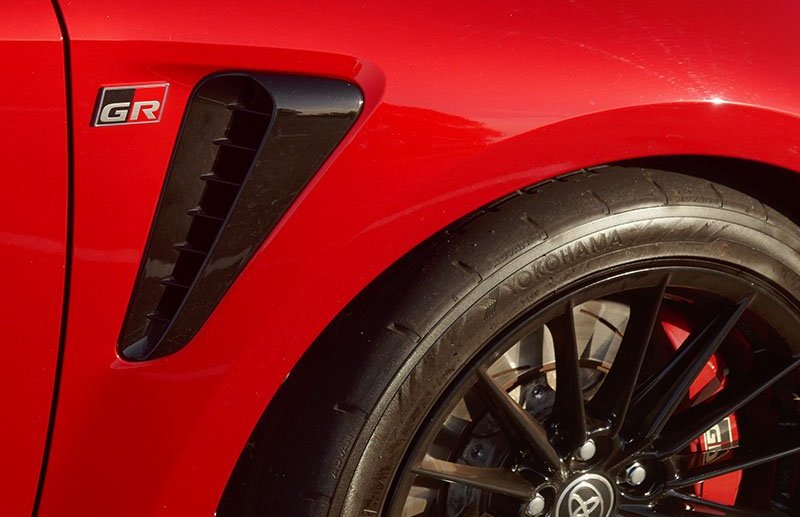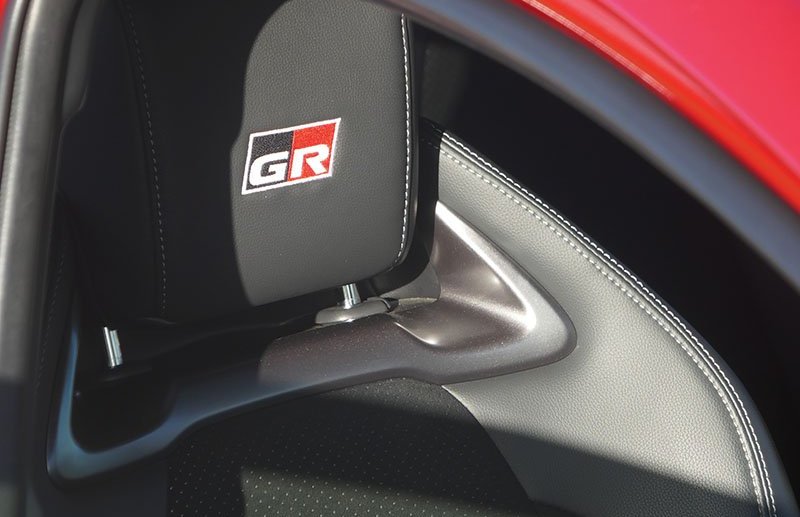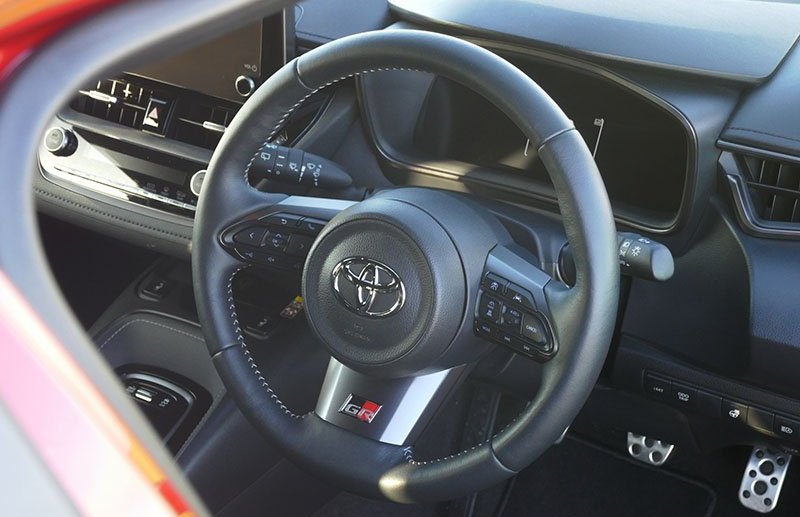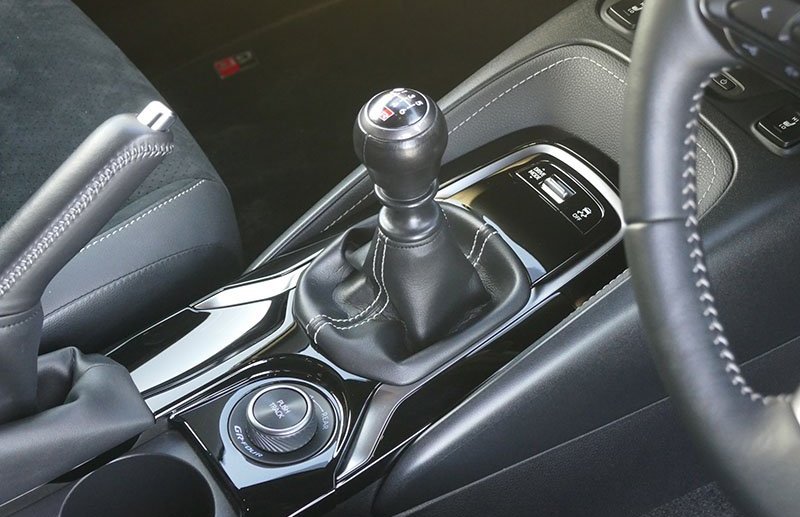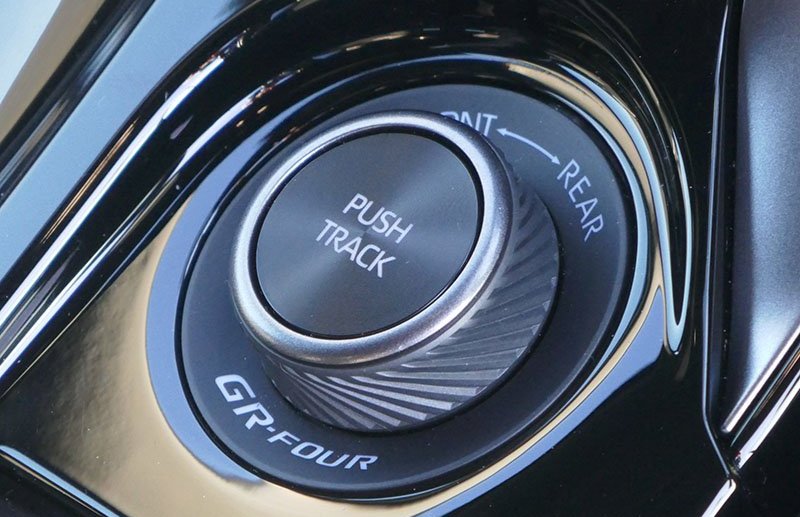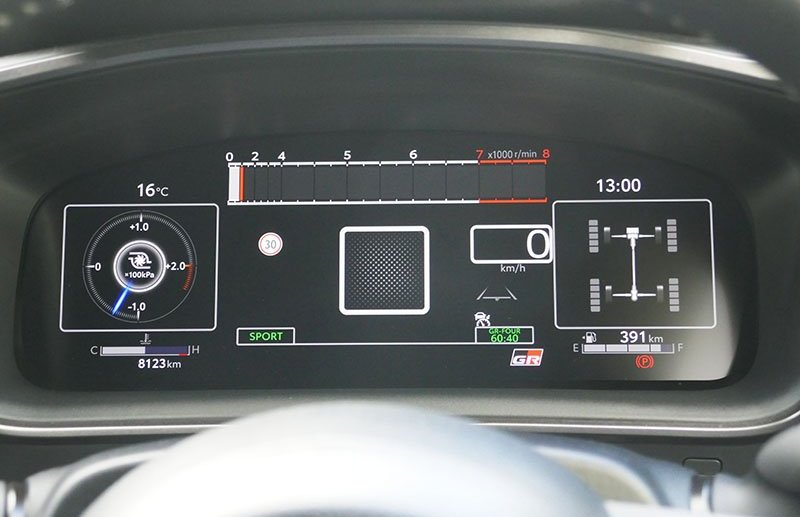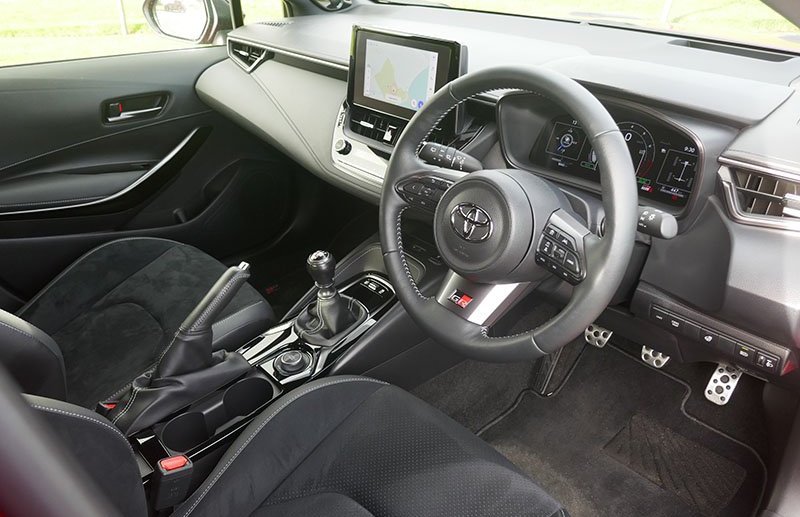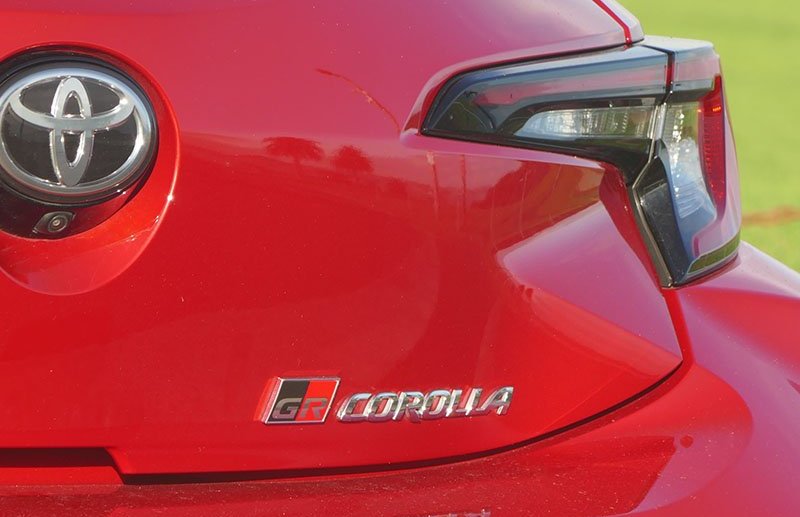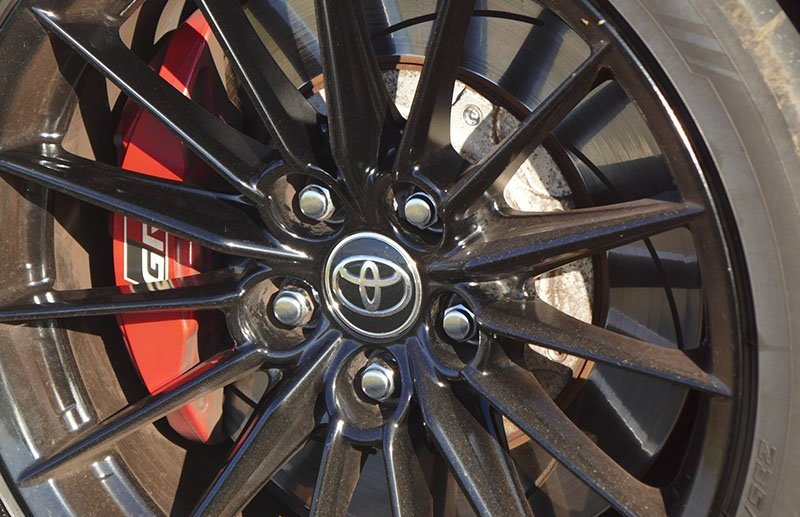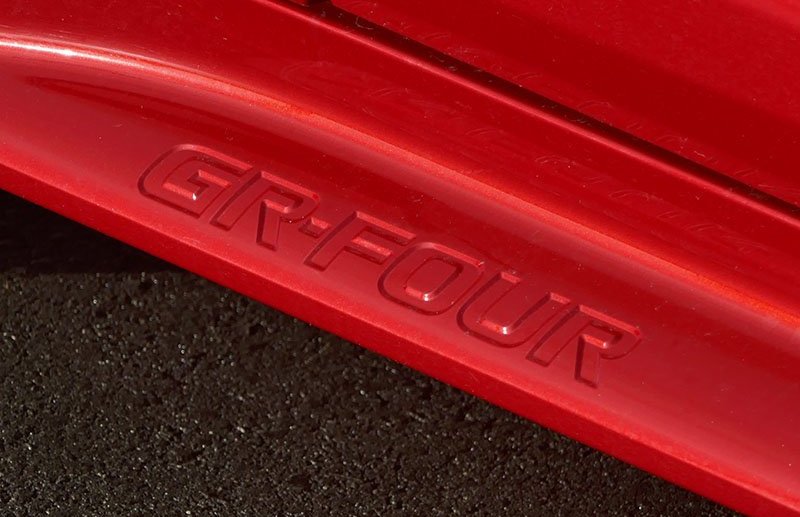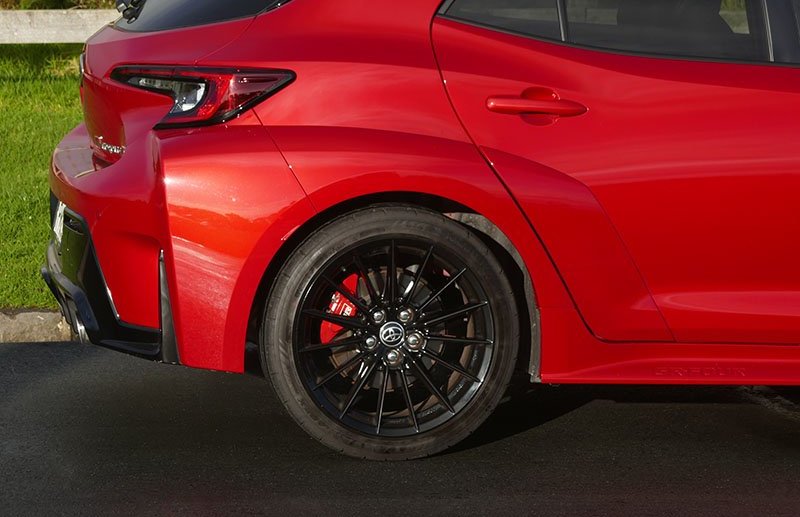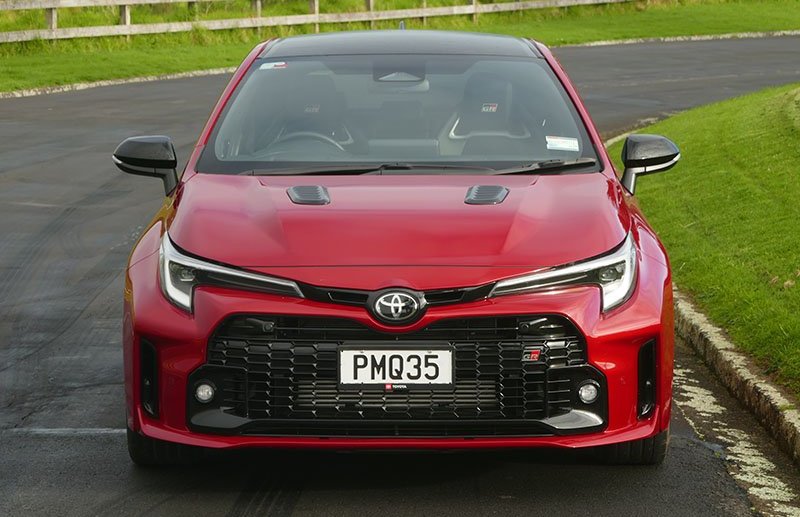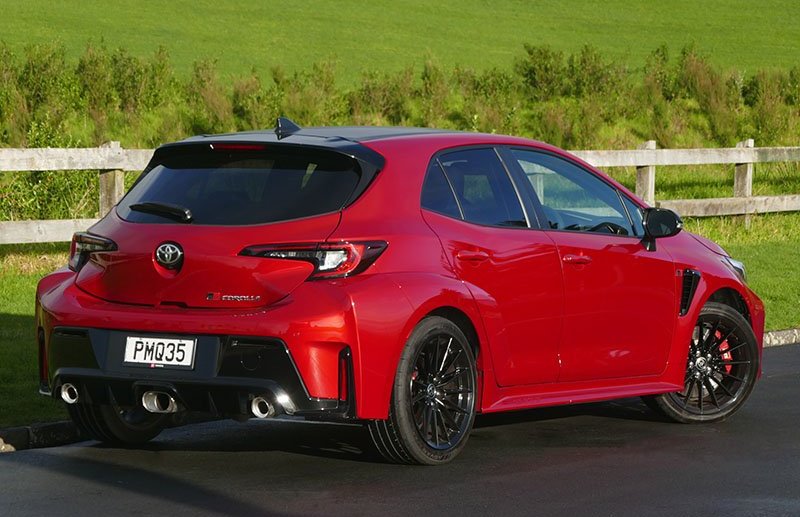 MORE NEW CARS