NEW

AUDI E-TRON 55 QUATTRO

Time for some South Island glide time in Audi's limo-like electric SUV with its ultra-modern blueprint.

Audi's long-awaited e-tron has enjoyed a long gestation period, the benefits of which are immediately felt in this classy, limo-like SUV with its ultra-modern blueprint. Overall size is a little shy of Audi's biggest SUVs, the Q7 and Q8, while a lower, sleeker roofline hints at a stronger blend of sportiness and efficiency.
And the e-tron delivers in earnest with an emissions-free range of over 400km thanks to a 95kWh battery powering a motor on each driven axle. Ease the leather-padded power lever into D and you're swiftly and silently underway in a double-glazed, acoustic cocoon. And you glide on with a feather touch of throttle, effortlessly maintaining open-road momentum despite a hefty 2490kg kerb weight.
Our initial drive from Queenstown to Clyde Dam via the Kawarau Gorge and rugged Hawkesburn Road connected the e-tron to one of New Zealand's largest renewable energy sources. A subsequent hillclimb to the Southern Hemisphere Proving Grounds led to the first zero-emissions ice driving experience below the Equator. Some introduction!
As tested on the Crown Range, an eight-second window of 'boost mode' sees combined power and torque swell to peaks of 300kW and 664Nm, in doing so propelling the e-tron to 100km/h in 5.7 seconds. More meaningful, though, are outstanding aerodynamics and meticulous energy management. Braking and coasting recuperation alone contribute 30 per cent to overall range. You can tweak the intensity of regenerative braking via steering wheel paddles but don't expect aggressive, one-pedal driving with the most intense manual setting.
Behind the wheel, there's a sense of normality in the way the car operates. Sporting attributes stem from the low centre of gravity (equivalent to that of an A6 saloon), 50:50 weight distribution, and the attributes of the electric quattro system. The latter reacts 50 times faster than previous systems and really came to the fore during ice driving exercises at high altitude.
Riding on air suspension with variable ride height, the wind-cheating e-tron always feels swift and stable, but the absolute highlight upon first acquaintance was the impeccable refinement, perhaps the most coveted quality in any well-rounded luxury car. Not many car cabins support a steady stream of conversation over literally any road surface.
While the e-tron shape is very nicely proportioned, the fundamental design language fits the 'electrical age': there are distinctive new alloy wheel designs and a unique treatment of Audi's signature louvred grille, and seat stitching patterns resemble an electrical circuit. A charging port is integrated into both front guards and a wedge between each door sill and the lower bodyside points to where the battery pack resides.
Inside, business-class legroom is a given for all occupants in a high-tech cabin that offers great functionality and display clarity. Audi's latest MMI Touch dual-screen and 12.3-inch digital cockpit are standard while optional virtual side mirrors are a production-car first that reduce the vehicle's drag coefficient. They use cameras to project crisp footage onto door panel-mounted screens.
Audi expects 85 per cent of charging will be done at home, typically overnight, via a 7kW dedicated wallbox. The rest is largely up to the nationwide ChargeNet network (currently boasting 139 established charging stations and 35 under construction) in which the benchmark 50kW DC charging rate will deliver 400km of range in roughly two hours. Two Audi dealers, however, will initially showcase 175kW fast-charging potential, enabling a full e-tron charge in 32 minutes. In case you're wondering, the battery has an 8-year/160,000km warranty and consists of 36 individual modules for what Audi describes as 100 per cent repairability.
This inaugural e-tron effort represents the start of an Audi EV offensive in which 12 models will be launched by 2025. By this time, one in three Audis will be fully electric. Expect an e-tron Sportback variant to arrive here next year followed by the storming and seductive-looking e-tron GT, which promises supercar performance and greater chargeability to boot.

For specifications, click on SPECS tab on main image.
AUDI E-TRON 55 QUATTRO
ENGINE 2 electric motors, Li-ion battery
POWER 300kW combined
TORQUE 664Nm (in boost mode)
TRANSMISSION single-speed, 4WD
LENGTH 4.90m
WEIGHT 2490kg
WHEELS 20-inch alloy
TYRES 255/50 R20 (f) 255/50 R20 (r)
0-100km/h 5.7 secs
MAX RANGE 417km
PHOTOS @dillonphotonz
PRICE from $148,500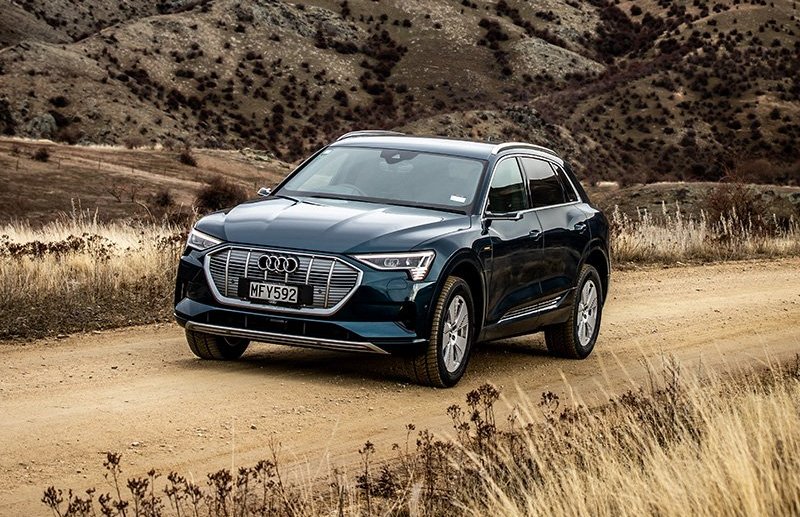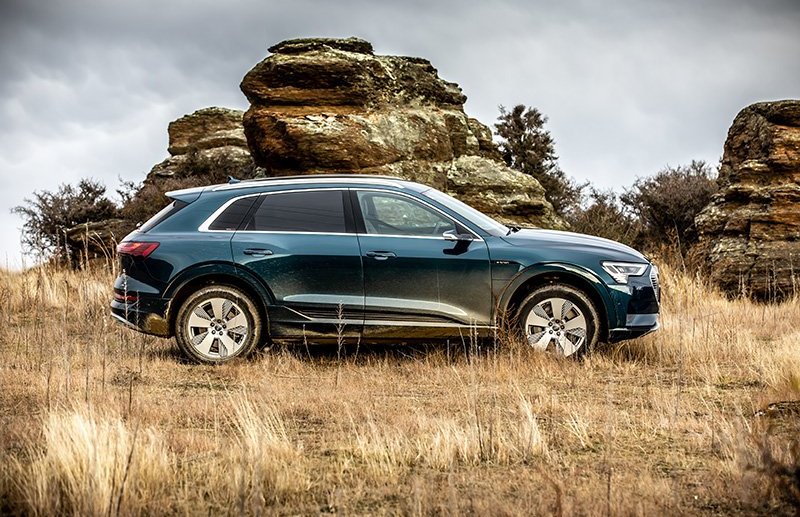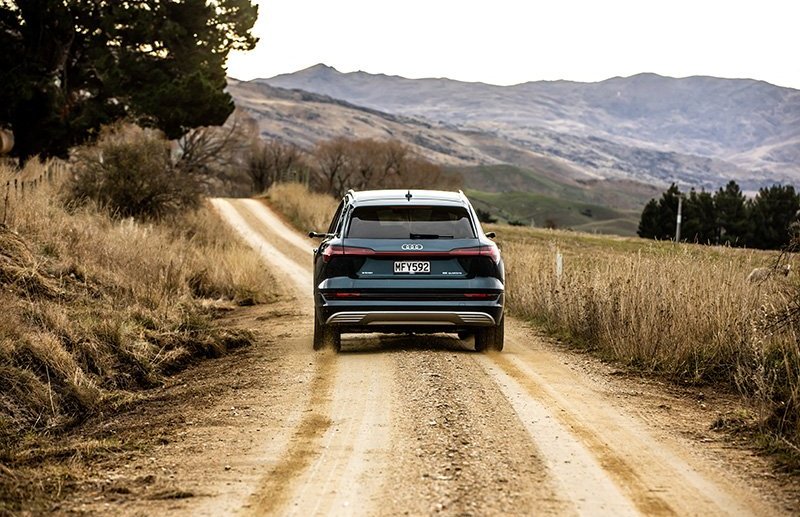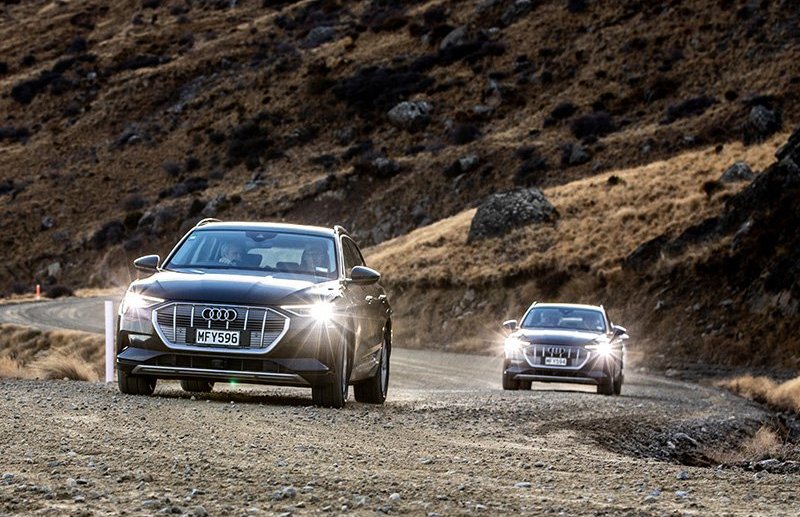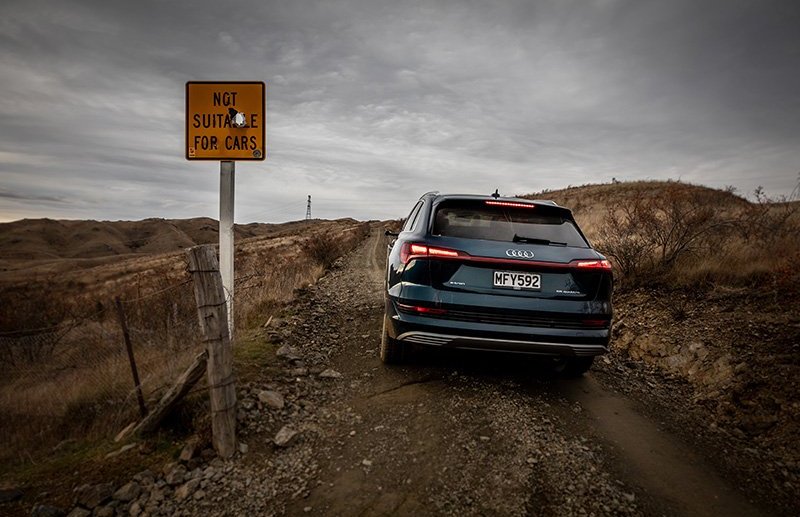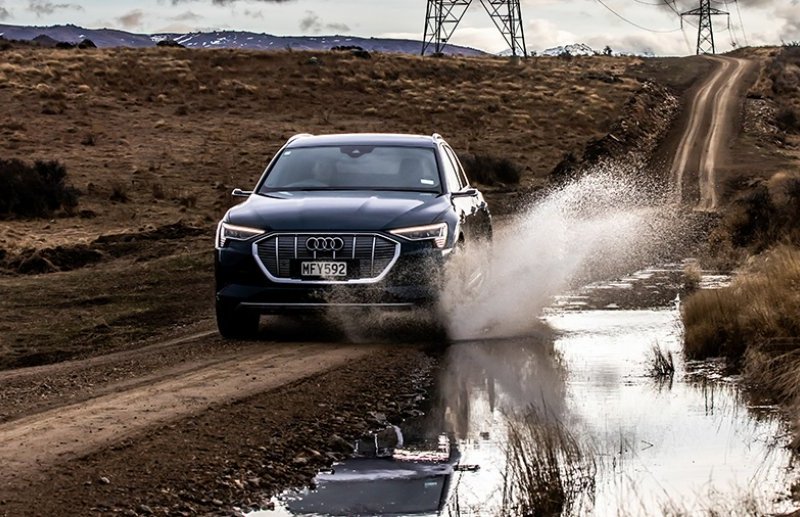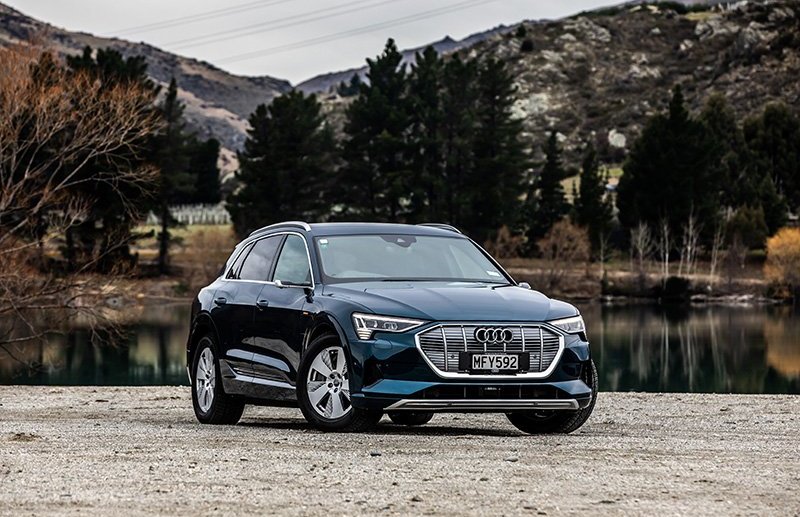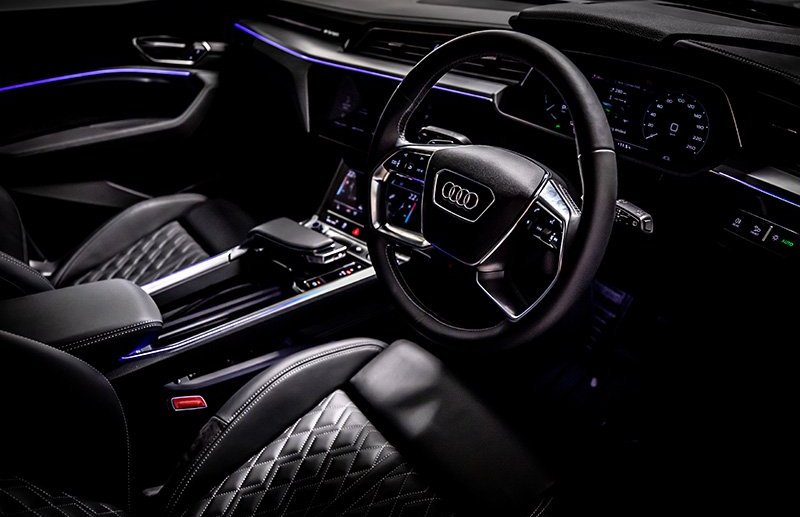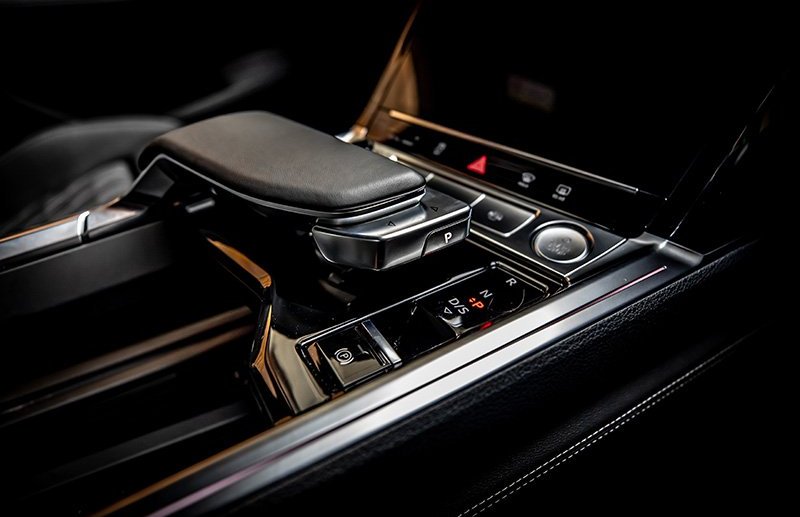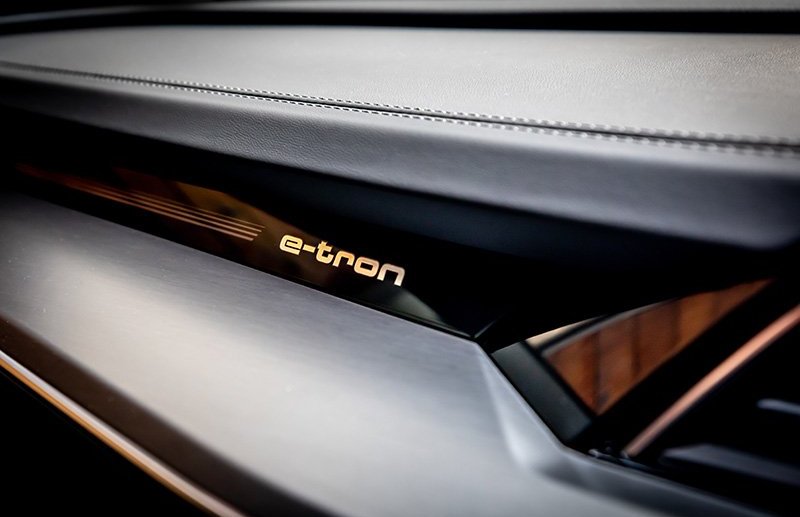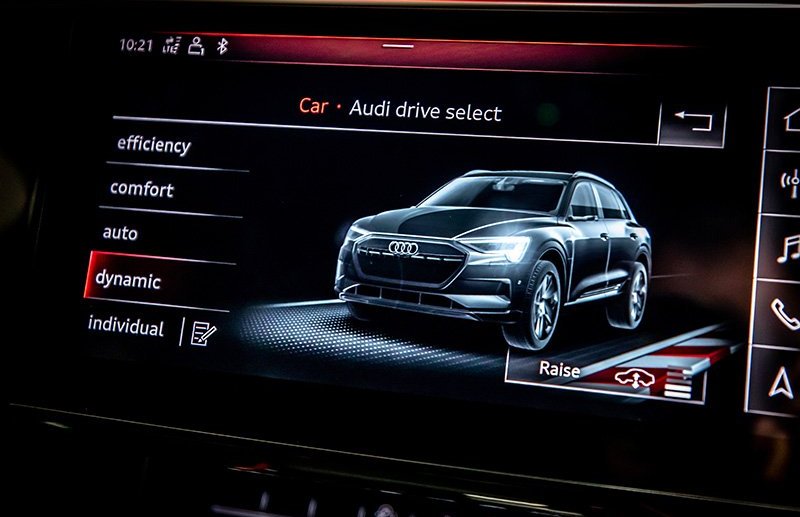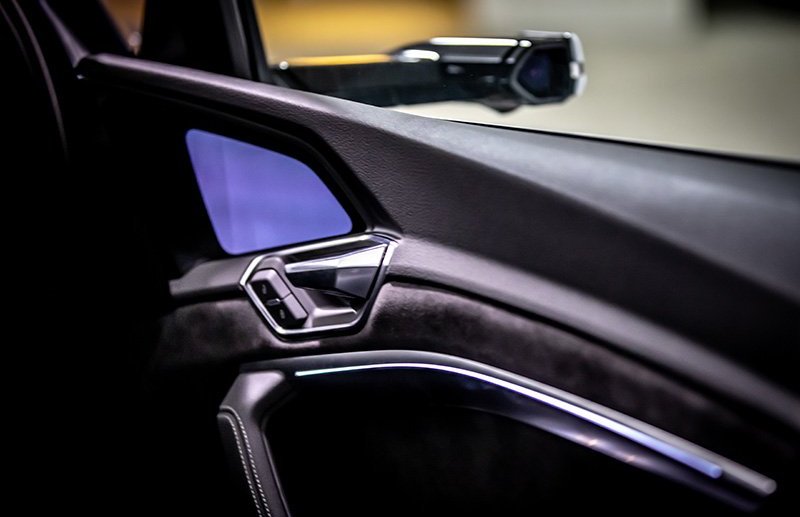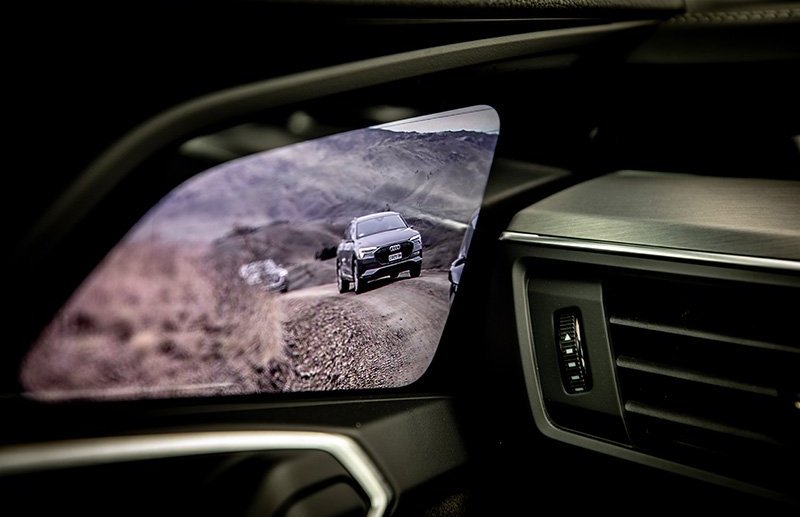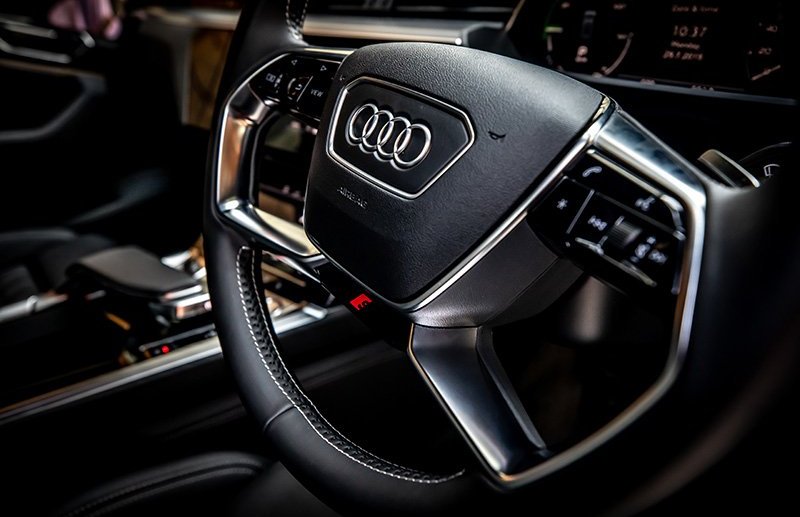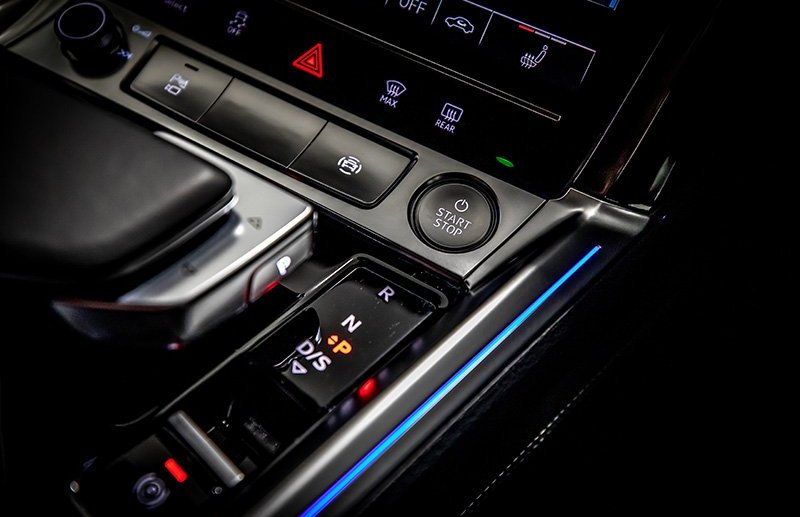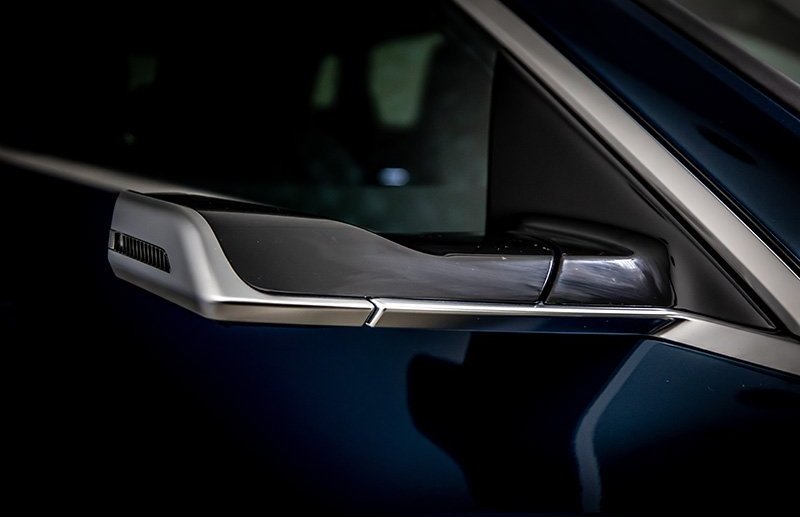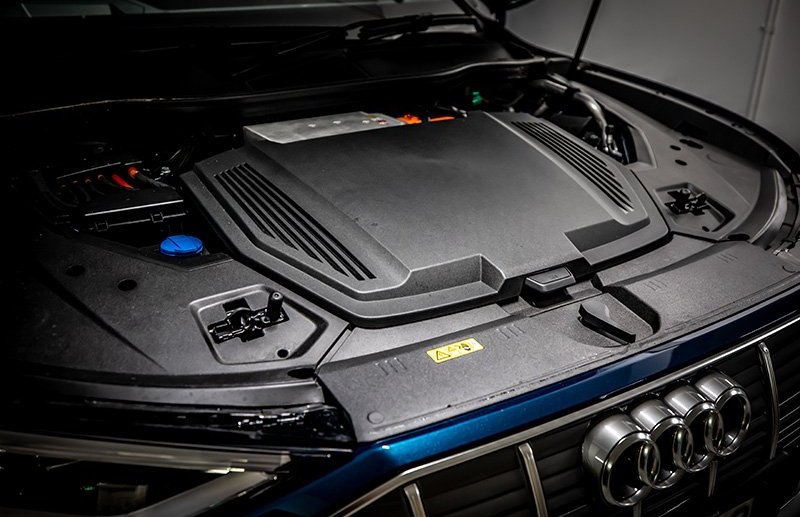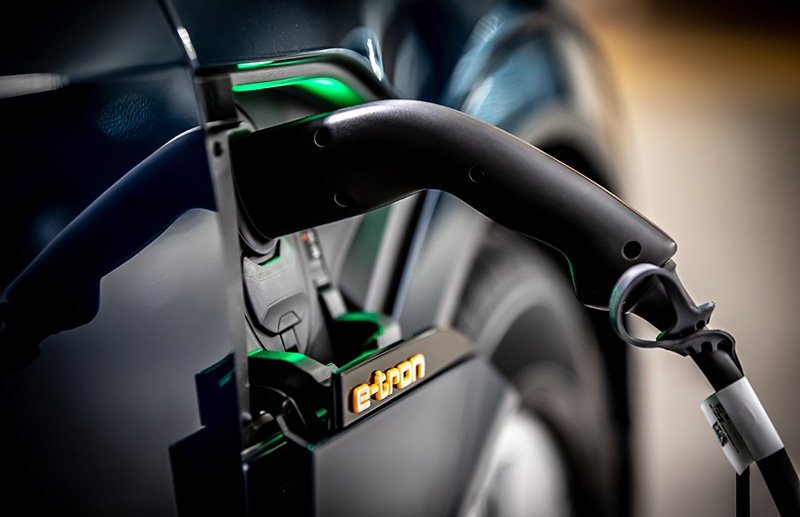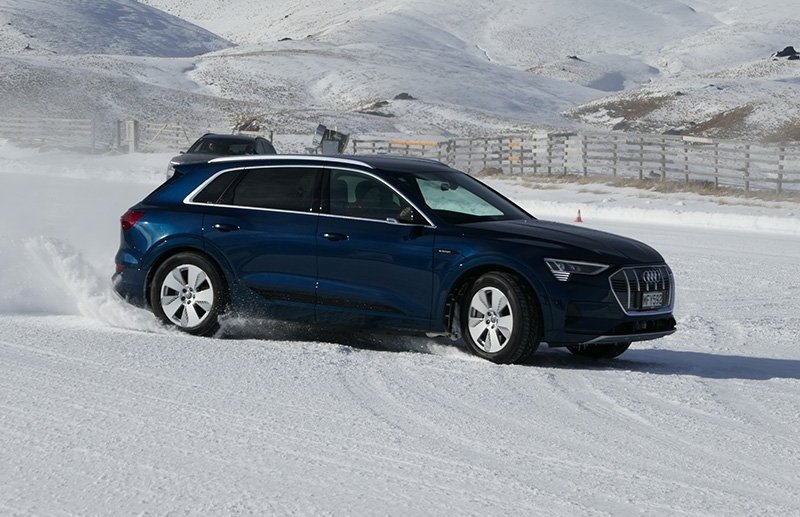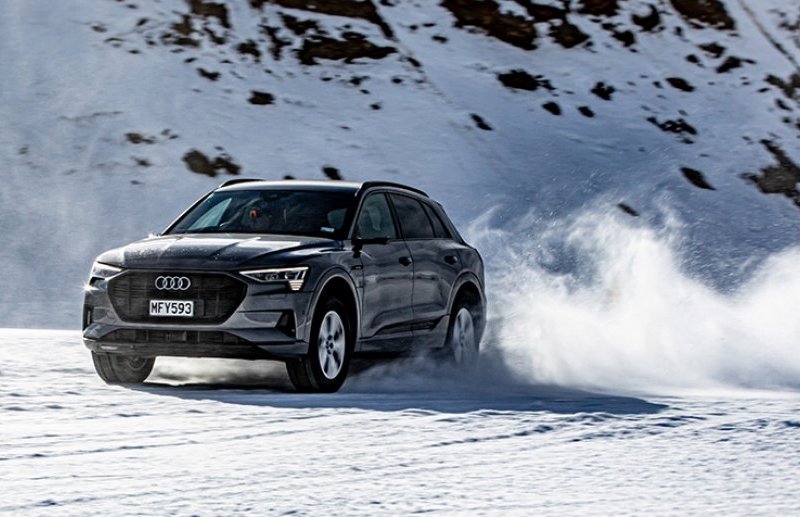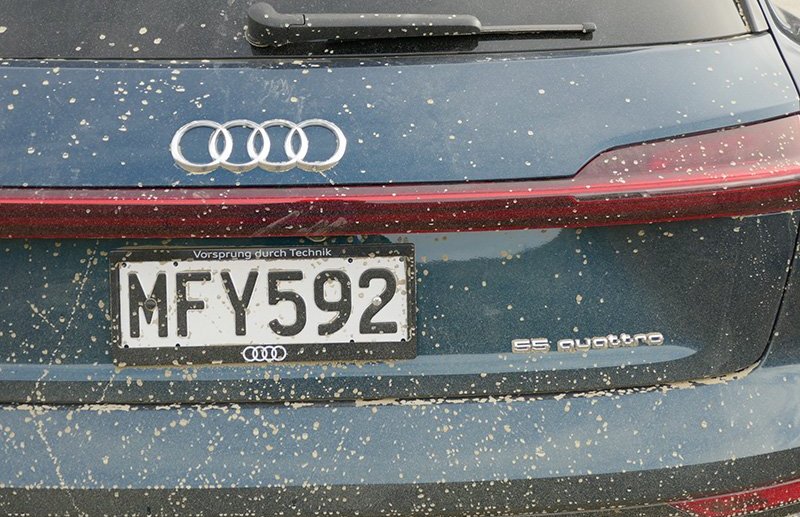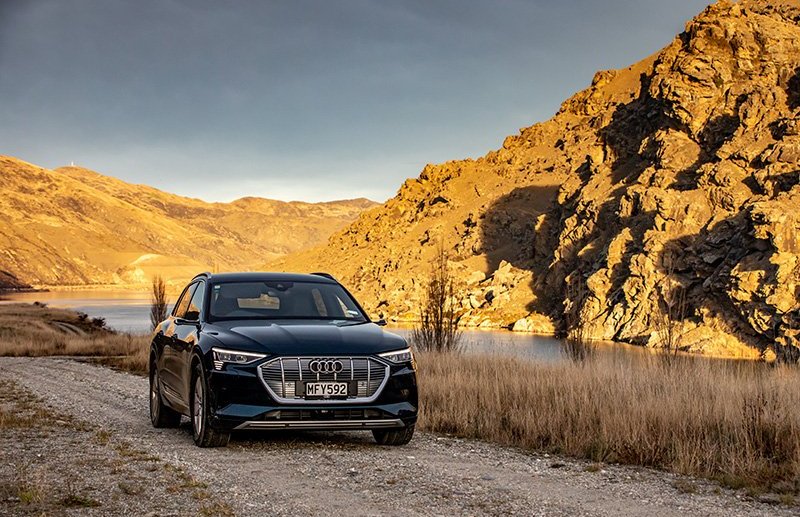 MORE NEW CARS