NEW

BMW X1

Choice options make the new X1 a very appetising package but does it deliver enough round-town driver appeal?

It's almost 15 years since we drive the original BMW X1 in the east of Germany and toured the impressive new Leipzig factory where it was produced. That 3-Series based car forged its own identity in an expanding BMW range and its higher-riding design went halfway towards becoming the true compact SUV that you see here.

Now based on a front-drive MINI platform, the new X1 has the scaled down and very purposeful looks of a smaller X3. Downsizing also applies to the three-cylinder turbocharged petrol engine, which is coupled with a seven-speed dual-clutch transmission. Peak outputs of 103kW and 220Nm are modest for a 1500kg vehicle whose embellished looks shout of serious performance potential. But the performance is there if you go looking for it in Sport mode. Thus engaged, the X1 milks maximum torque in satisfying fashion, accelerating briskly and swapping gears with super-quick slickness. On a fun driving road, you leave nothing on the plate, using every scrap of power. The thick, leather-wrapped M-Sport wheel instigates pointy handling with body roll well contained when you get the adaptive suspension worked up, and there's a surplus of grip on all but streaming wet road surfaces.

There can be a disconcerting lack of response, however, when you're cruising about town in default Comfort mode. There were more than a few pregnant pauses as the dual-clutch gearbox and three-pot failed to engage as quickly you would expect. So we found it better to use Sport as our default which largely overcomes the issue. But if you're buying the car predominantly for city use and light-throttle, laid-back efficiency, you too might find the sDrive 118i engine/gearbox is found wanting at times.

Elsewhere it's all good, very good in fact, especially when the X1 is as well dressed as our M-Sport packaged test car. The cabin is beautifully crafted with great tech presentation, high-quality seatsports seats, and terrific material use and detailing. We very much enjoyed the panoramic glass roof and Harman Kardon sound quality. The feelgood factor is sky-high compared with that original X1 and cabin ambience is now up there with the X1's more expensive SUV siblings. The exterior is slightly overwrought but impactful, and looks at its best on the 20-inch M-Sport wheels fitted with a gloss-black grille dominating the nose.

Icing on the cake, as you'd hope with a small SUV, is impressive practicality with load space that must be close to class-leading and a very handy 40/20/40 split rear seat. Legroom back there is also excellent. Meanwhile, Parking Assistant and BMW Reversing Assistant are standard and the 'Hey BMW' voice assistant has an extended repertoire of functions.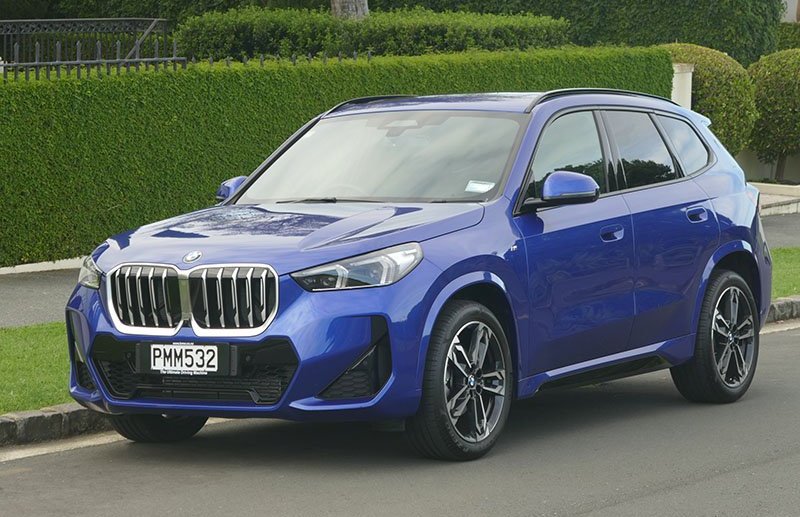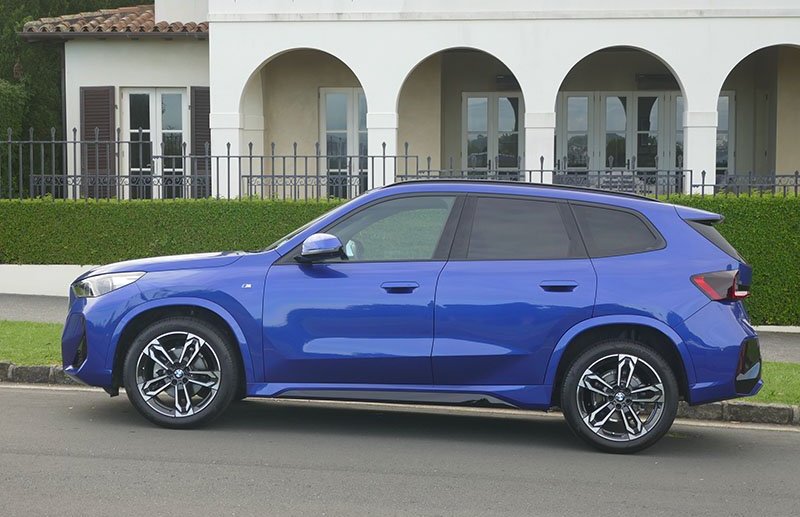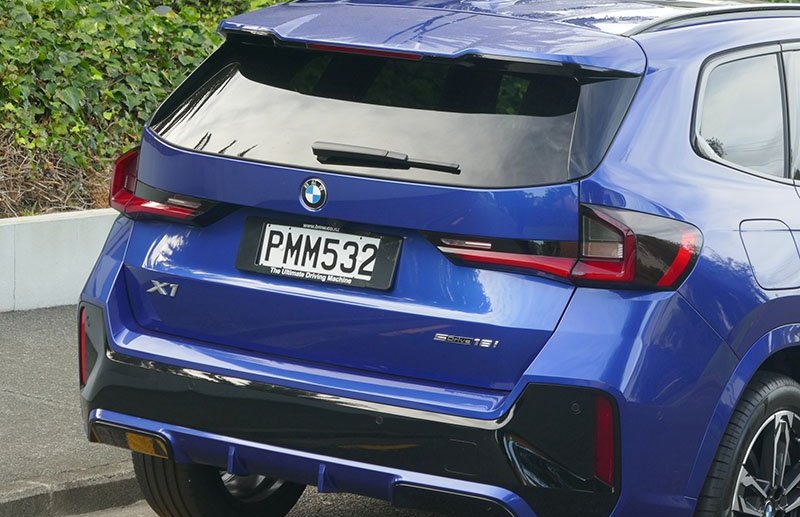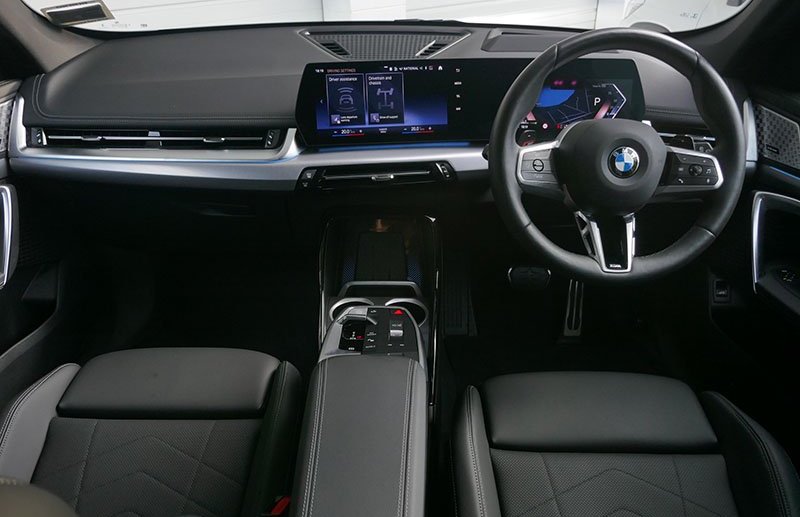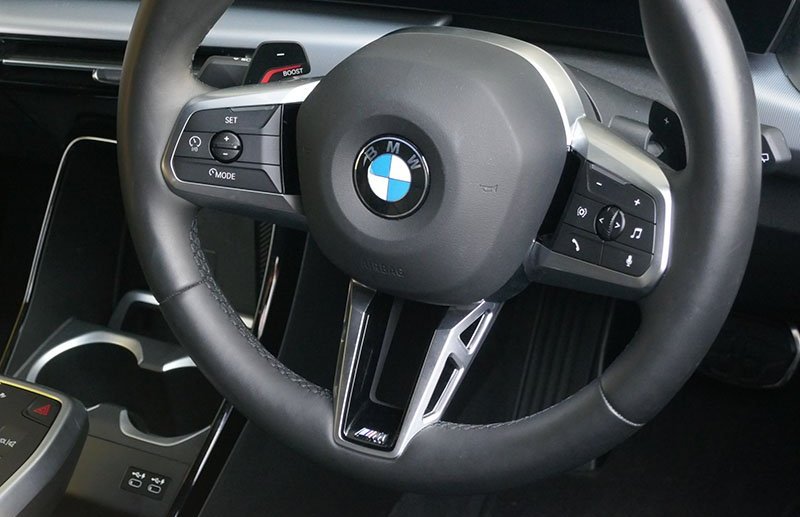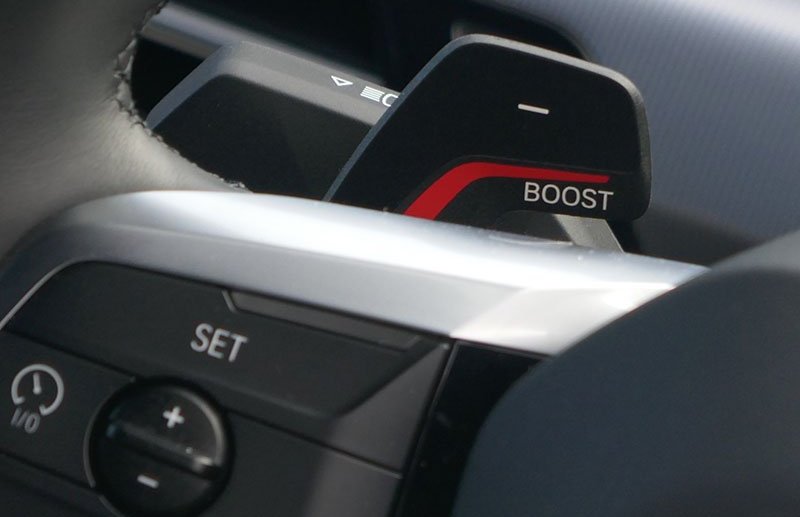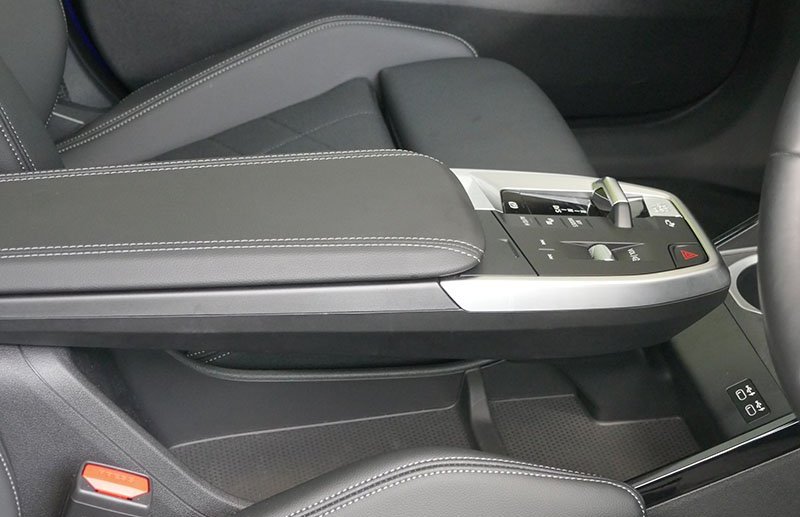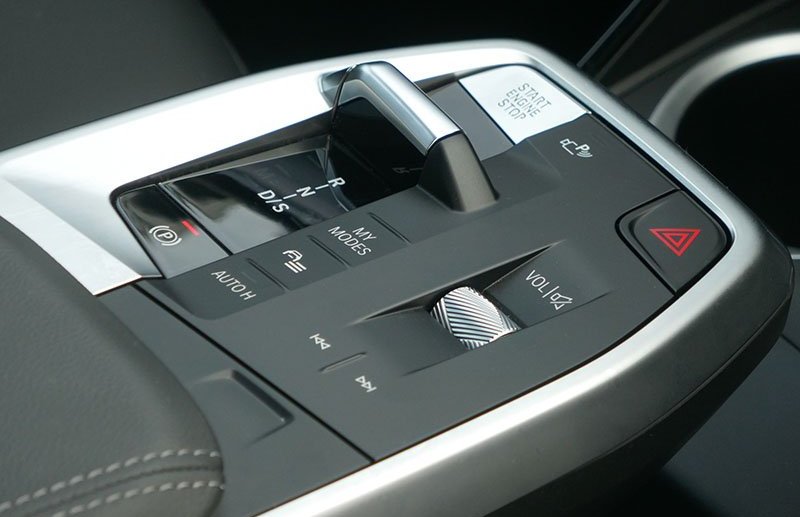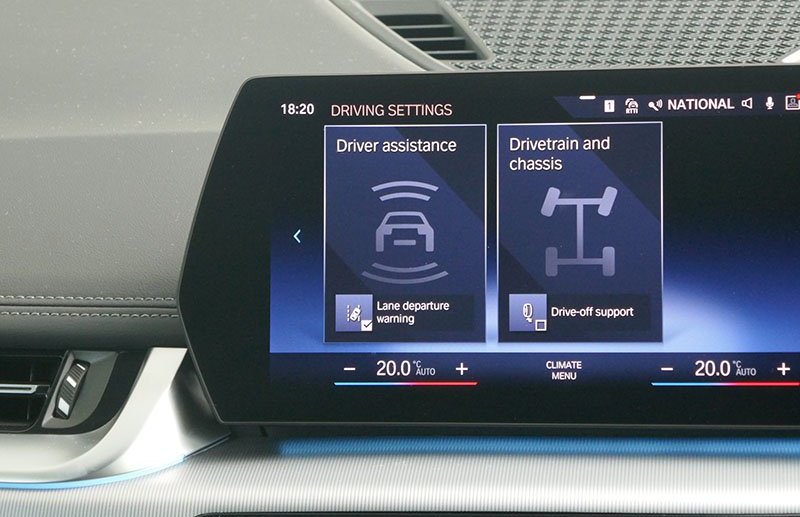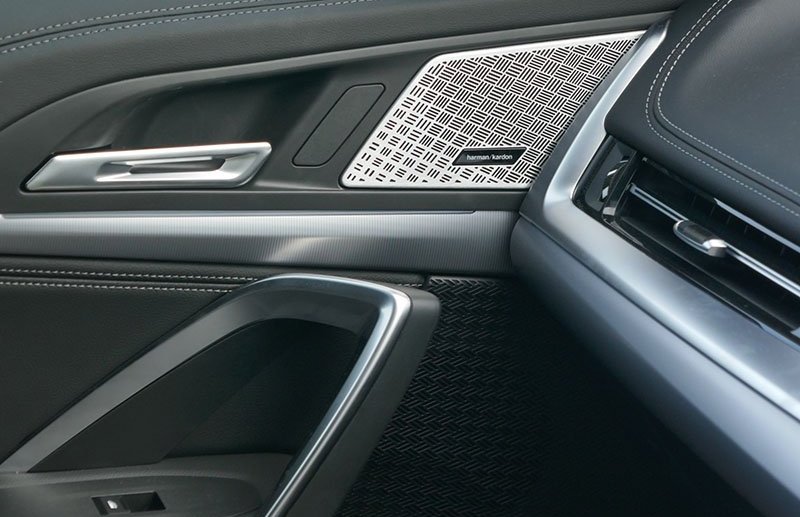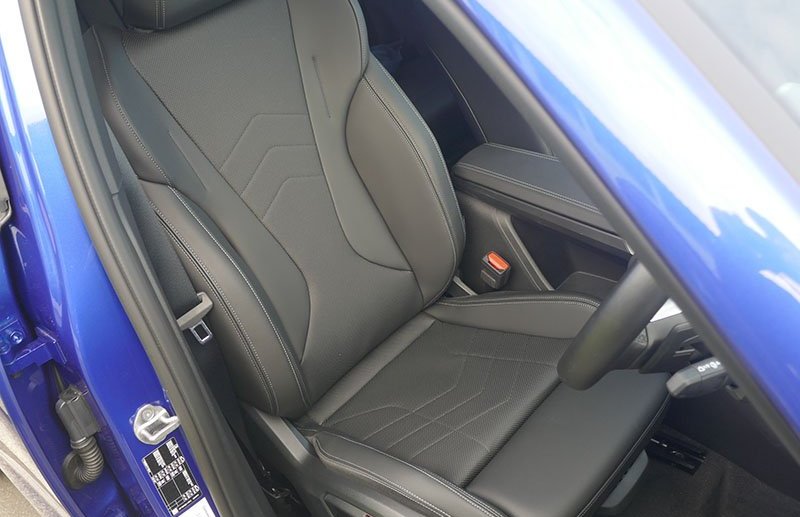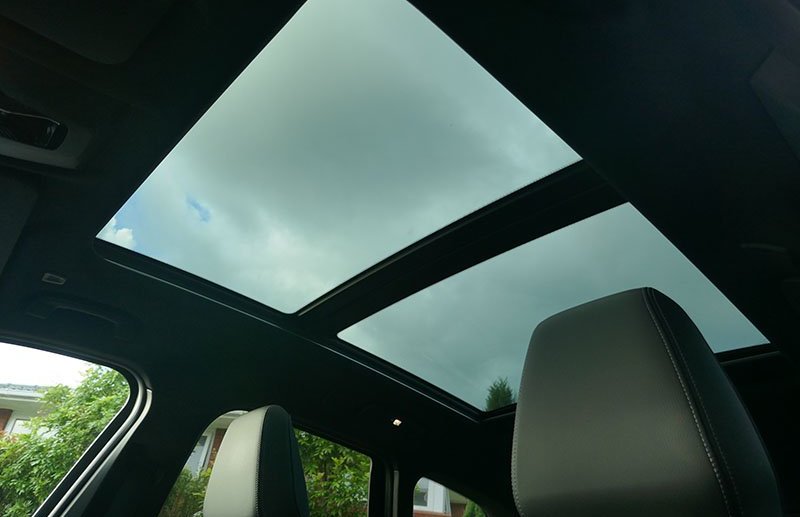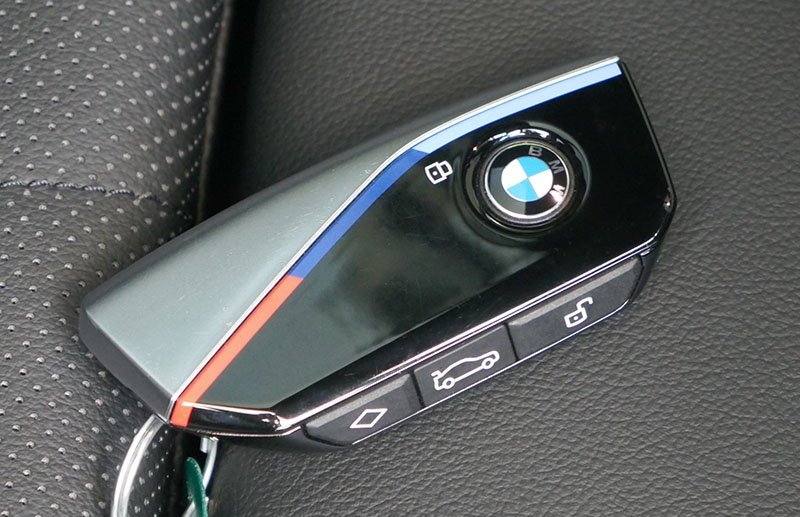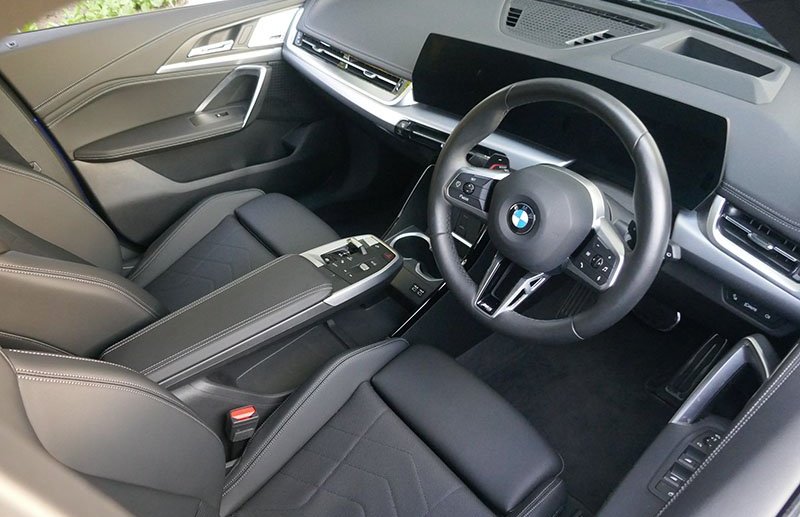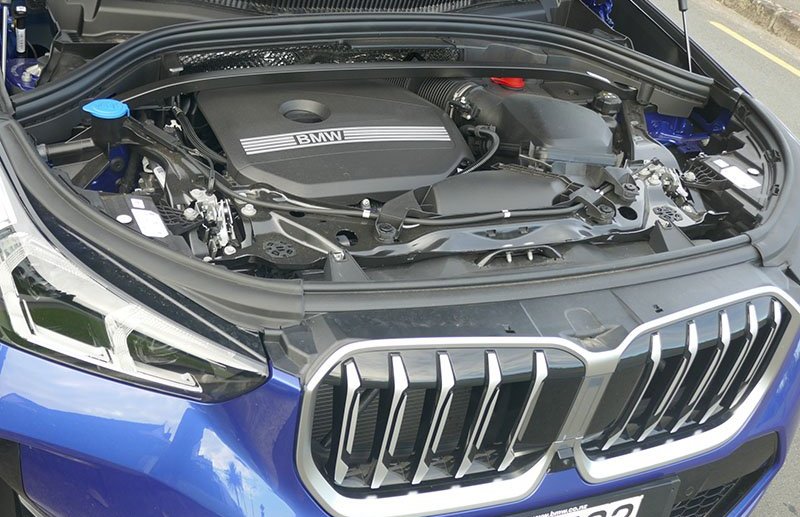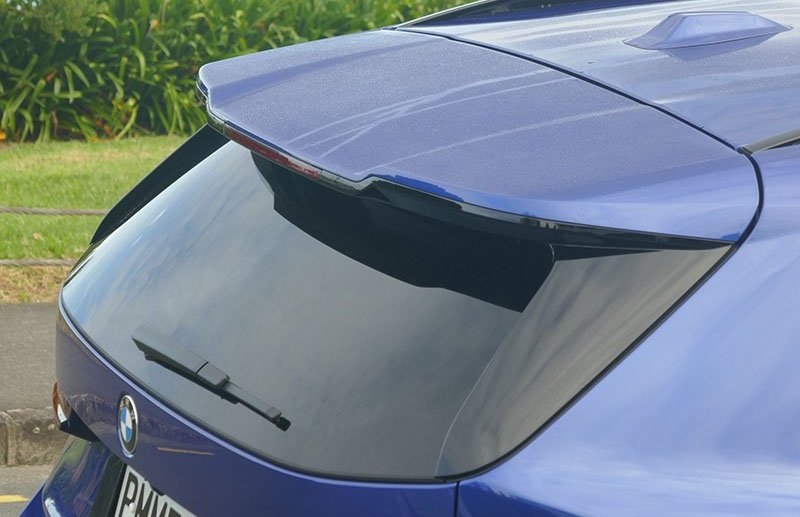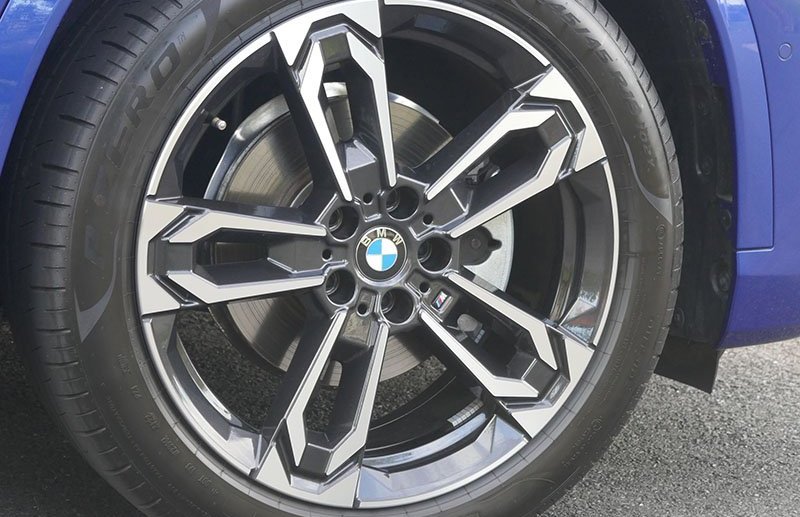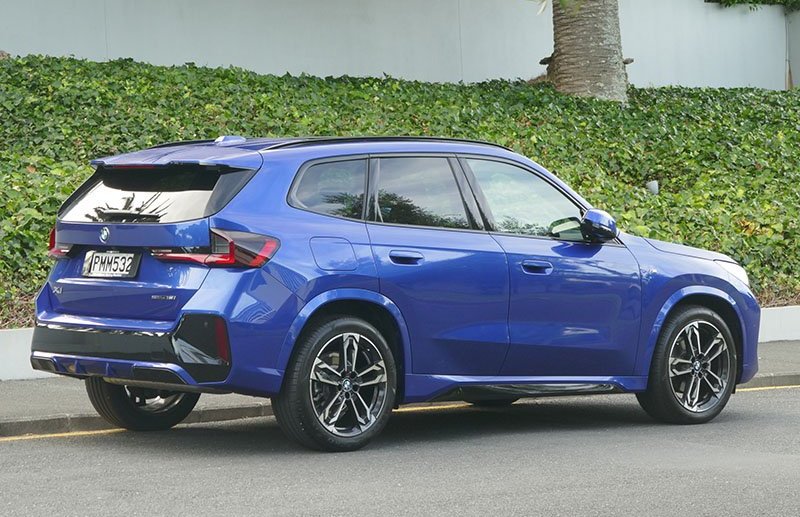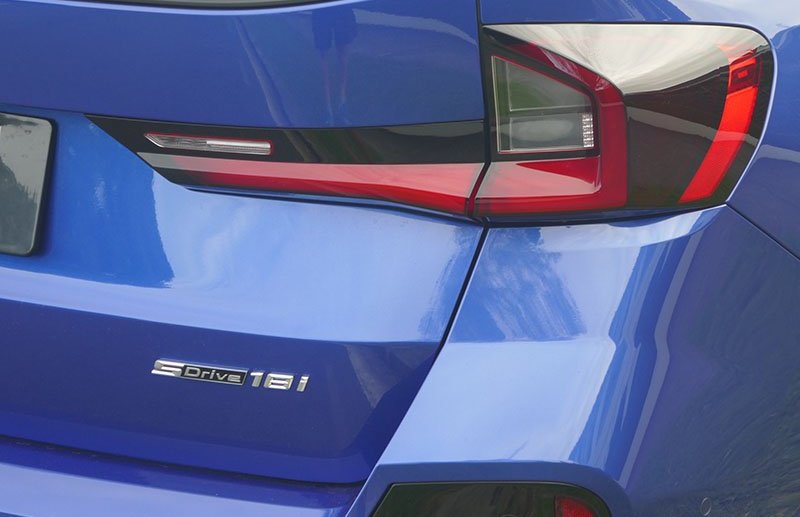 MORE NEW CARS