NEW

LEXUS GS-F F10 ANNIVERSARY

Special-edition GS-F joins limited-run RC-F in celebrating 10 years of high-performance models.

04 FEB 2019: It looks like a clenched fist in a decorative glove and wears its special matte-grey paint and gloss-black alloys well. In these eyes, the air of menace is well judged and in keeping with the stonking V8 performance and outrageous Lexus grille.

It doesn't take too many revs for the V8 growl to fill the cabin. Free-revving and free of turbos, it gives you a broad rev band to explore and sharp responses to savour. It begins to get exciting in the mid-range as deeper breathing translates into a deep bellow, and it fair monsters slower traffic in overtaking spurts. The slick eight-speed auto suits the car but to extract maximum satisfaction on a dynamic drive route demands paddle shifting.

When you're in the zone and prepared to throw a little caution to the wind, the torque-vectoring differential comes to the fore in bends. A handily-placed TVD button allows three settings: standard, slalom and track. It helps make the GS-F very forgiving of drivers who tend to pile into the throttle without much thought or finesse. Meaty steering and brakes cap off a convincing all-round performance.

The firm ride is also well judged. The GS-F gives the tarmac a deep-tissue massage but is surprisingly gentle on occupants, on any road surface. Around town, the low-speed ride is a step up from that of other Lexus models to have entered the Garage, and the sense of isolation from road noise is also commendable.

Brilliant quality and beautiful craftsmanship are givens in virtually any Lexus but the GS-F outperforms here. The sheer substance and tactility of each element in this special two-tone (blue and black) cabin make it a great place to be. Huge thought has gone into the integration of materials, shapes and even contrast stitching. Superb semi-aniline leather seats and a thick-rimmed leather steering wheel take centre stage, while special materials include blue suede for the dash top (that also envelops the instrument binnacle) and blue-black, carbon-effect inlays left, right and centre.

An impressive reminder of F-brand attributes, the GS-F commands extra attention in F10 guise. It's easy to enjoy, and easy to live with, but not quite as easy to fall in love with as the stunning RC-F coupe. That model wears the designer F10 glove even better.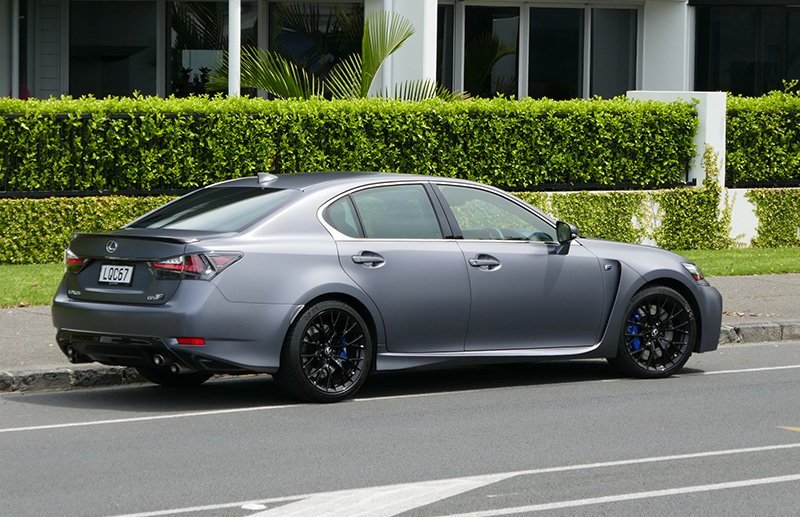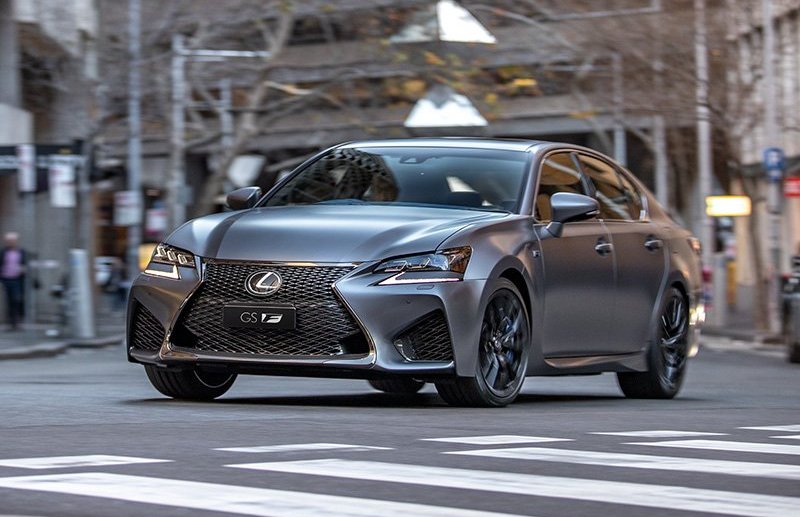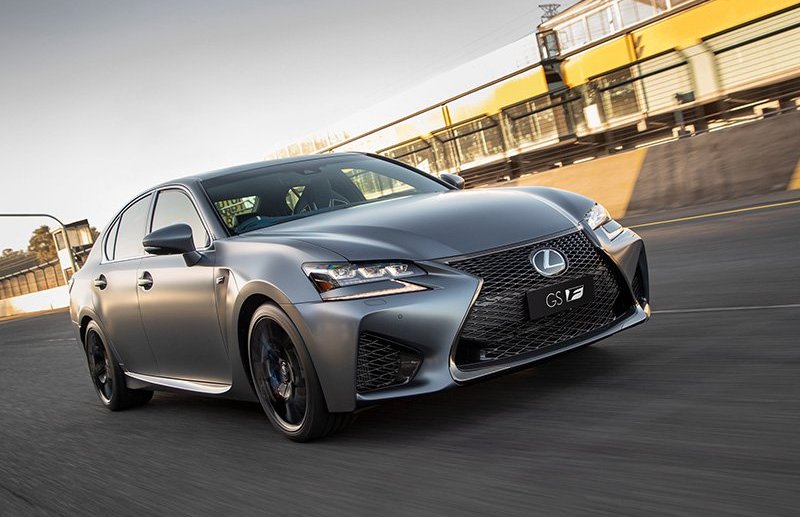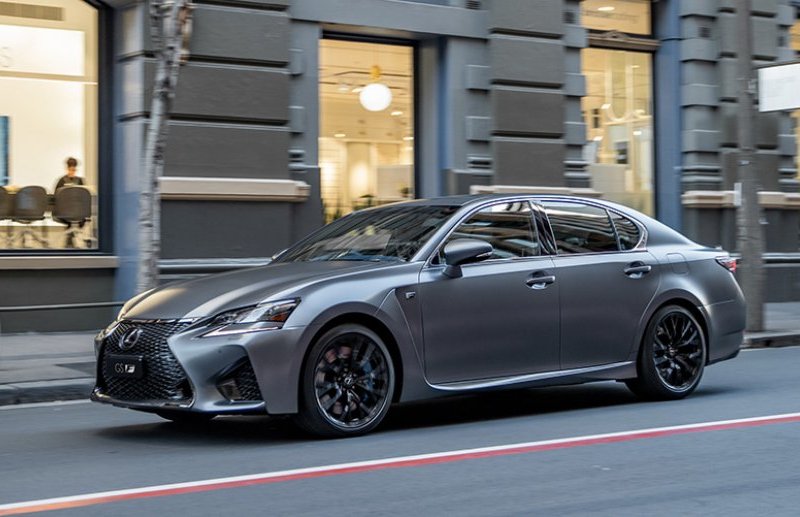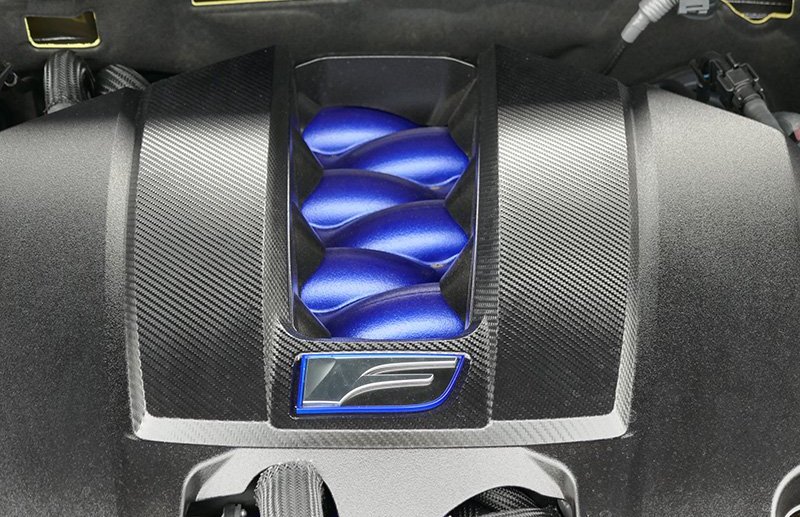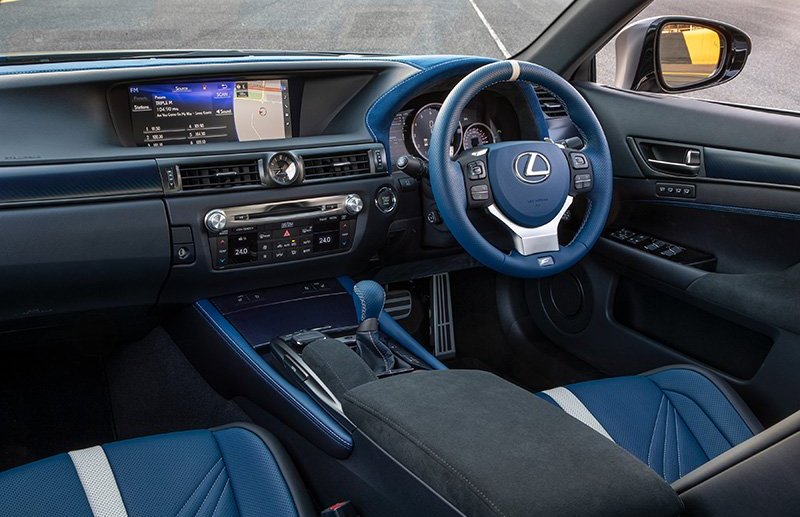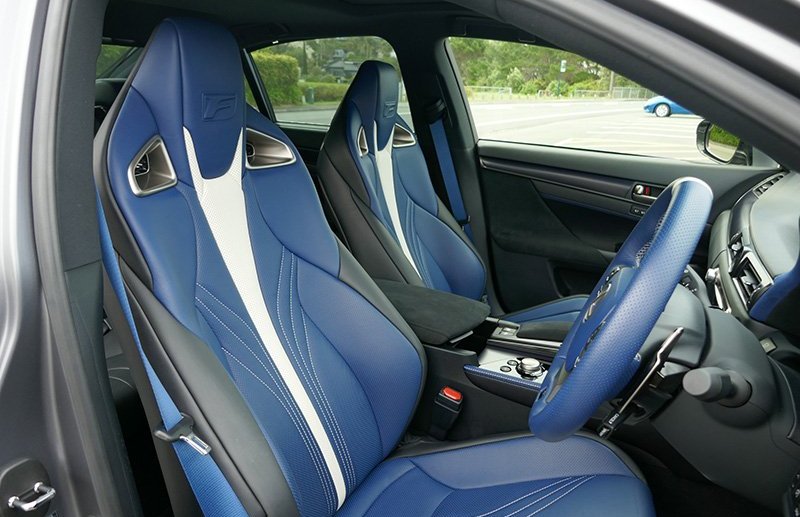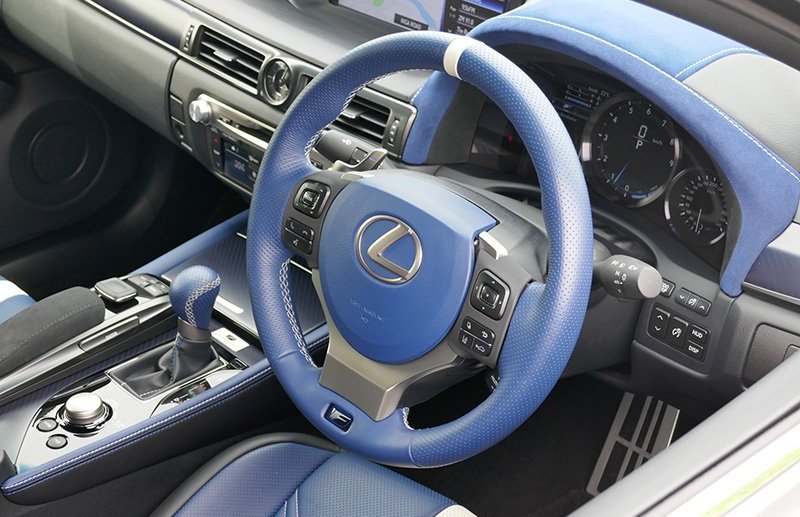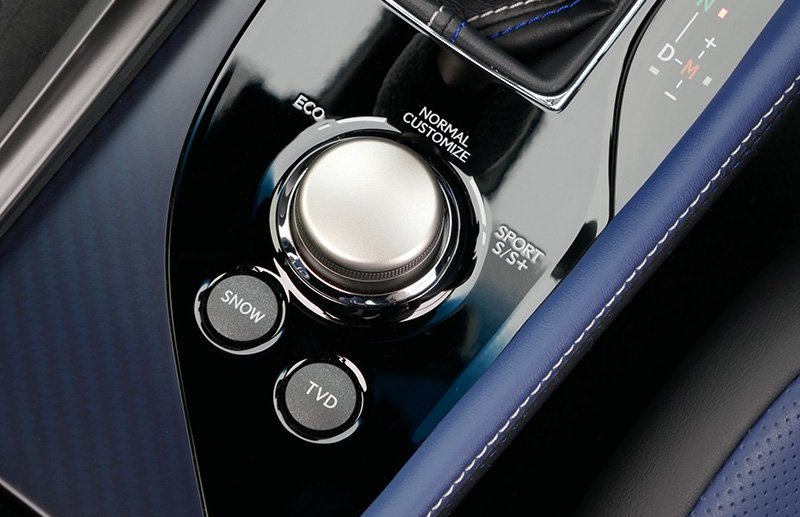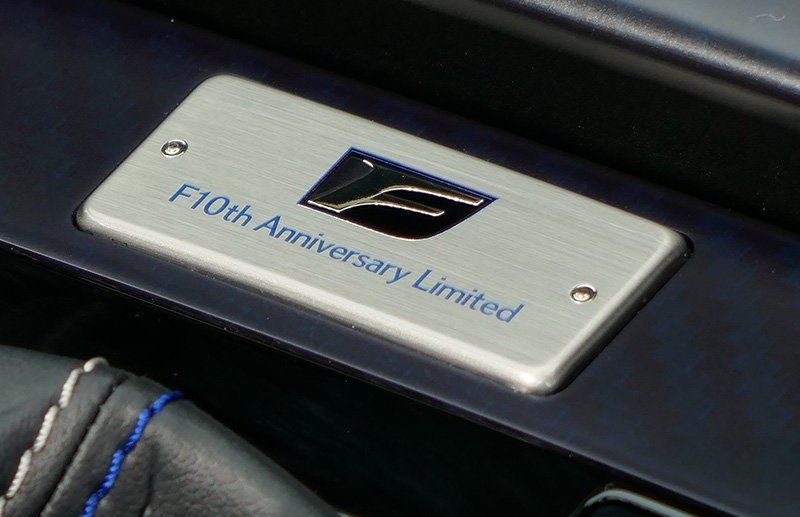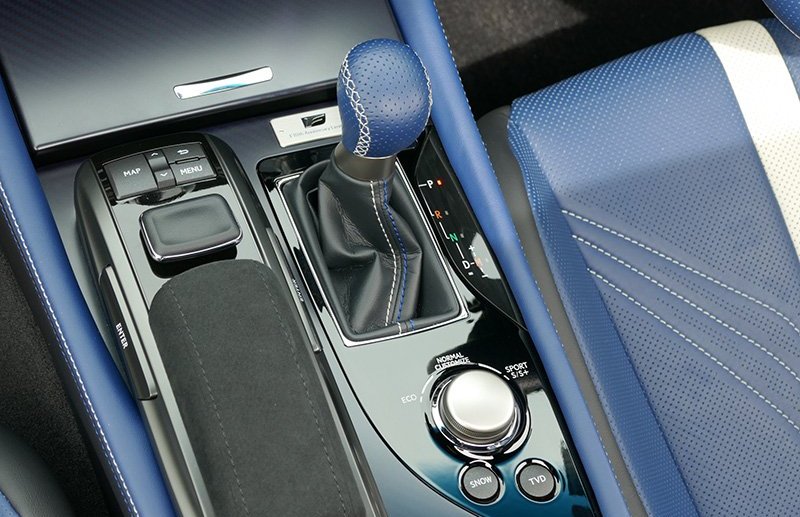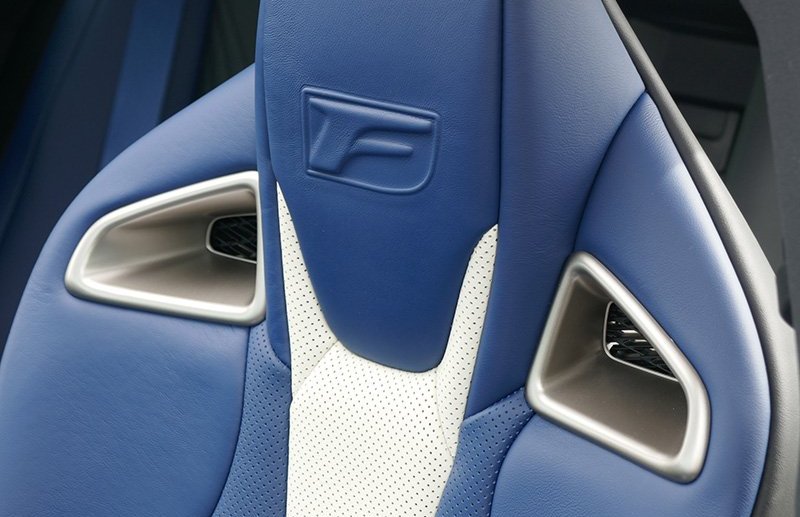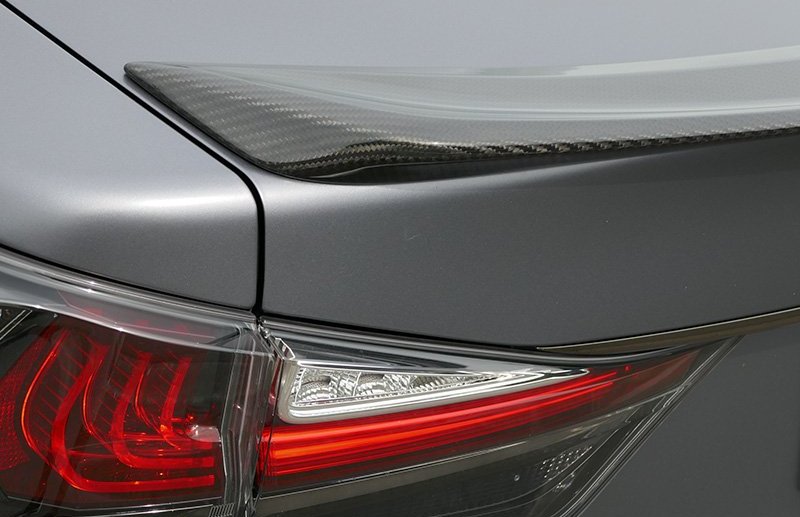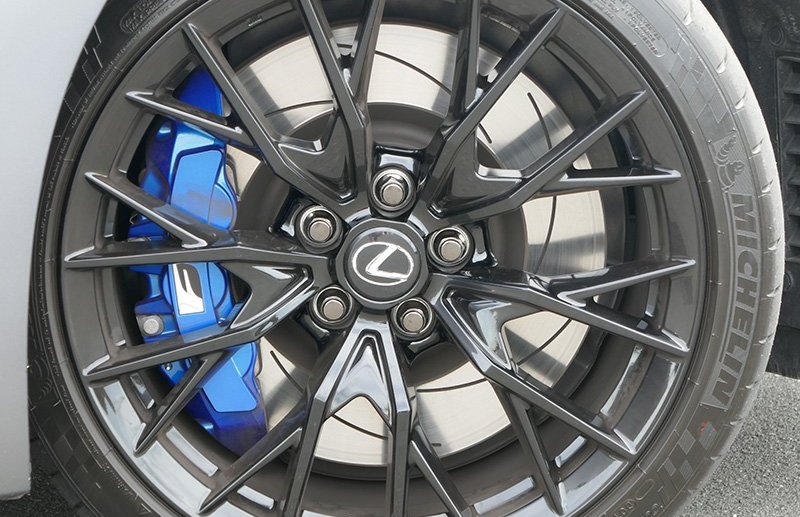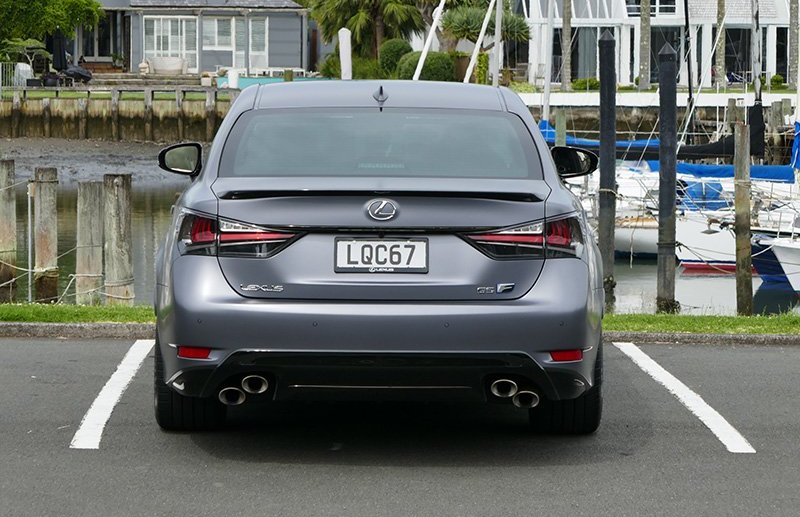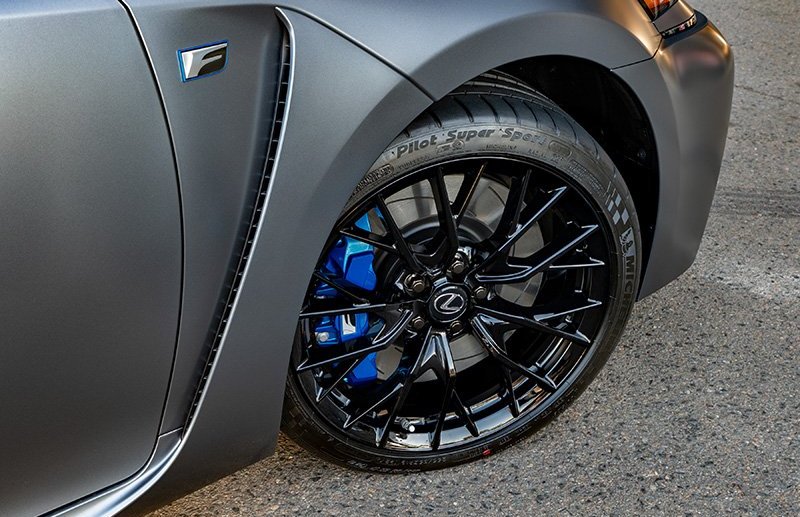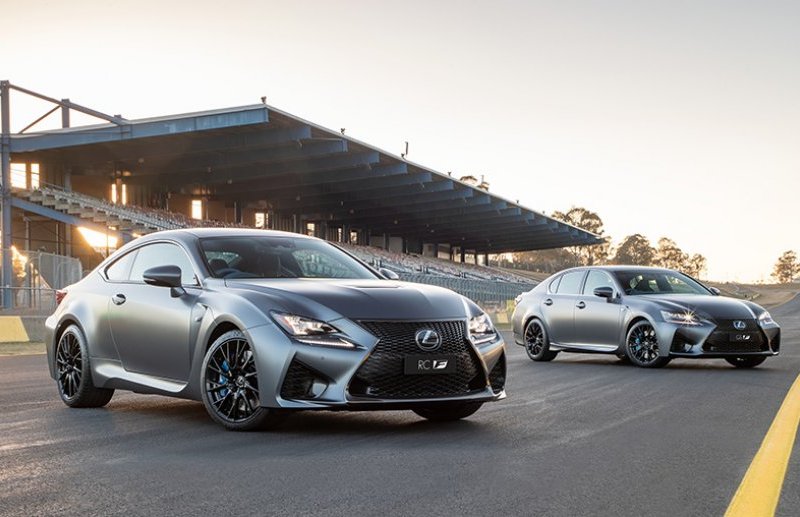 MORE NEW CARS