NEW

MERCEDES A45 S AMG

Wolf in wolf's clothing outpaces all other proper hot hatches and laughs loudly in the face of physics.

Mercedes-AMG has outdone itself in the serious hot hatch stakes, replacing what was already the fastest hot hatch around (A45 AMG) with the all-new A45 S AMG. The new M139 motor is modest in capacity at 1991cc but its 310kW output is vast, and a new gearbox, new drive modes and the torque-shuffling wonders of 4Matic+ make all that power a joy to deploy. Push the right buttons and exercise the correct footwork and you'll be hitting 100km/h within four seconds.
And this tightly-wound ball of energy makes hardcore performance easily accessible. The eight-speed dual-clutcher and a set of clutches in the rear axle can distribute all 500Nm of torque to either side of the car. What's more, a new Drift mode throws a maximum amount of torque to the rear outside wheel. Meanwhile, the direct-injection engine is a world-beater for specific output, and features a single-scroll turbo with charge pressure of up to 2.1 bar. It now delivers 40kW more than the original A45 and does so without any highly-strung histrionics.
We broke the shackles of covid lockdown by driving this Sun Yellow example to the hottest place within striking distance and we didn't stop until we had scaled Te Mata Peak. Try knocking off 400km in a cramped sportscar one afternoon and you're unlikely to find the cockpit as inviting as this car's was the following morning. Yes, the A45 S is searingly quick and super tightly controlled but the all-round usability means it won't punish you over distance. One minute we were hill-climbing with gusto, the next sauntering through Havelock North's shopping precinct.
Of course, this model in this colour attracts as much attention as a bespoke street racer. The broad wings cloak wider tracks and house stealthy 19-inch AMG twin-spokes. Four tailpipes balance out the giant wing, and jutting diffuser blades and cheeky canards complete the aero package.
The interior is more soulful and the base architecture of the A-Class cabin is a wonderful thing to build upon. AMG Performance seats and a microfibre-wrapped wheel are obvious highlights. Attention to detail is exquisite, material quality is high-end but suitably sporty, and the various AMG monograms are necessary reminders of the engineering prowess at play.
Icing on the cake is the five-door practicality. This giant-slaying hot hatch doubles as a practical and comfortable errand runner and the feelgood factor is apparent on every trip. The A45 S really changes perceptions of what a hot hatch can do yet none of its practical attributes are compromised. So, think of it as two exceptional cars in one and the six-figure pricetag suddenly seems sensible.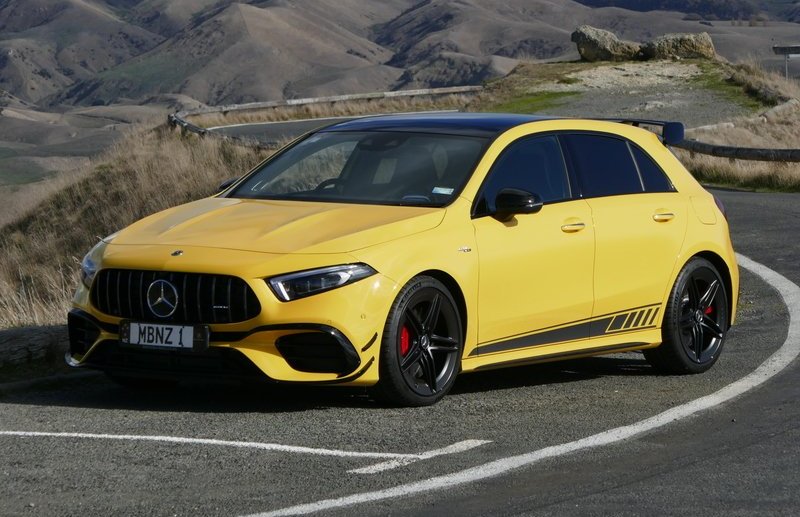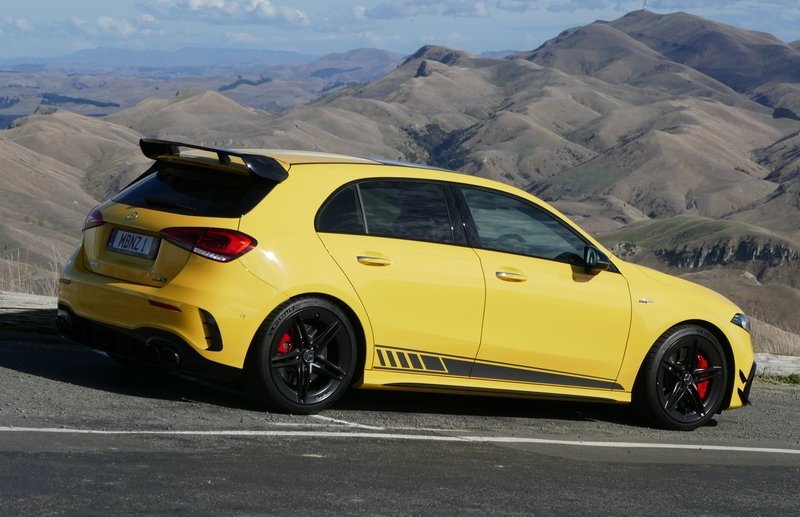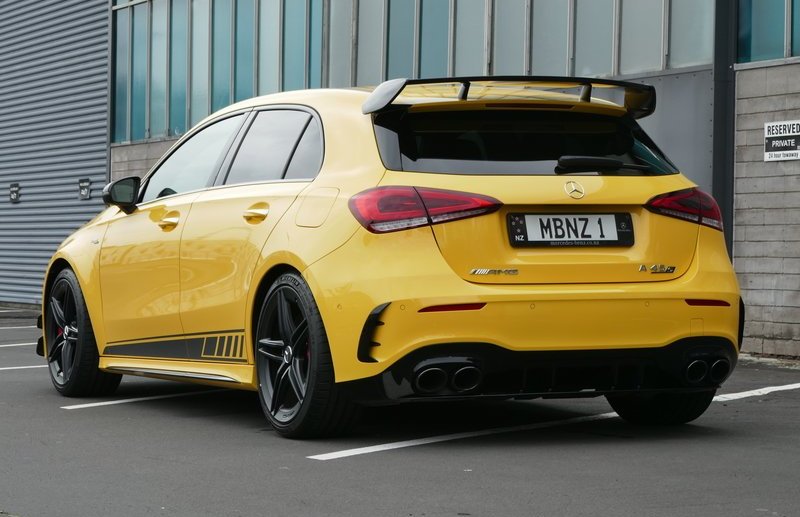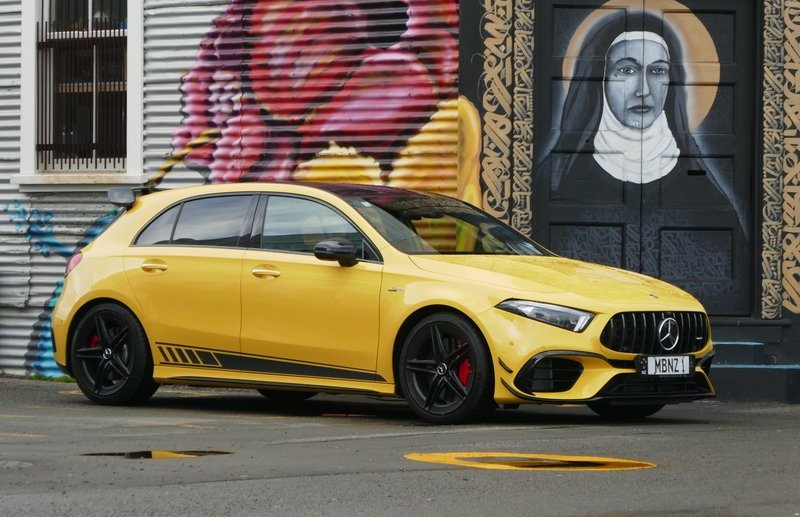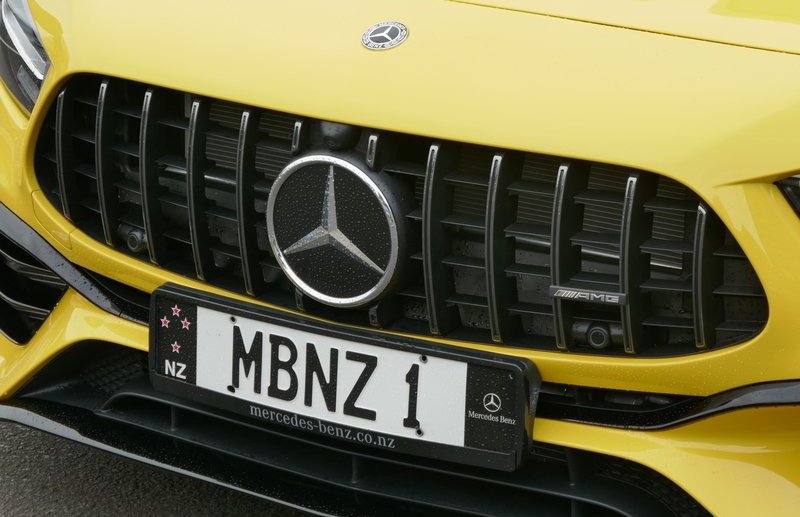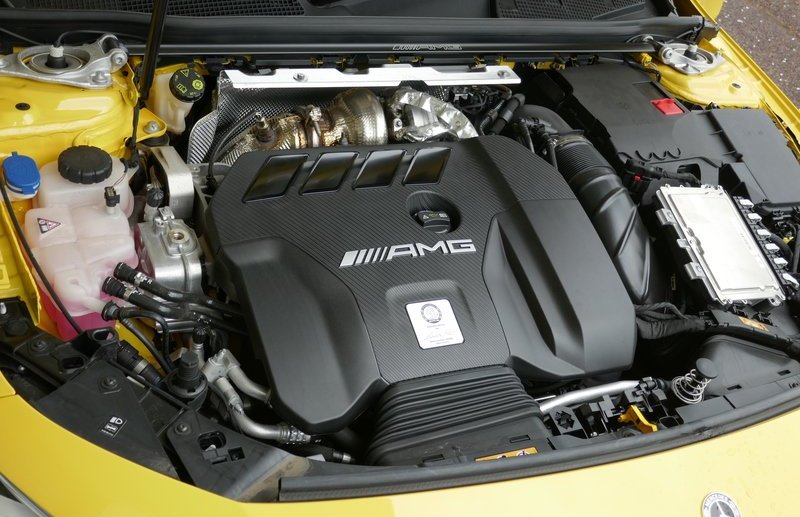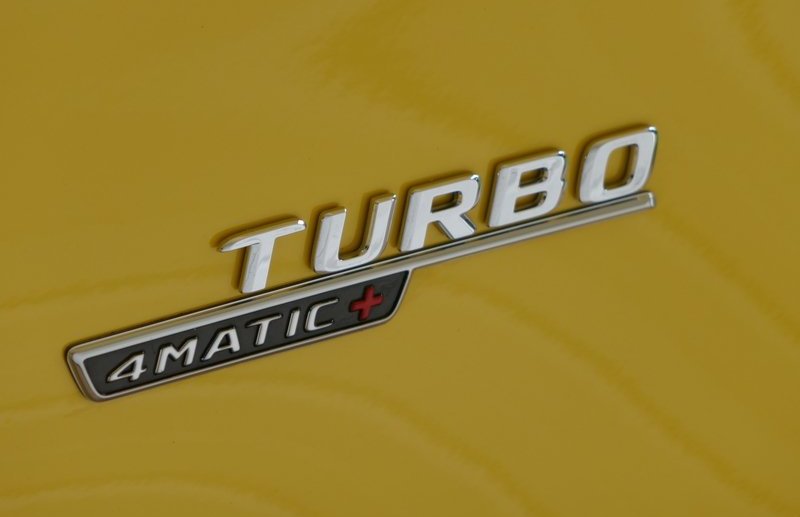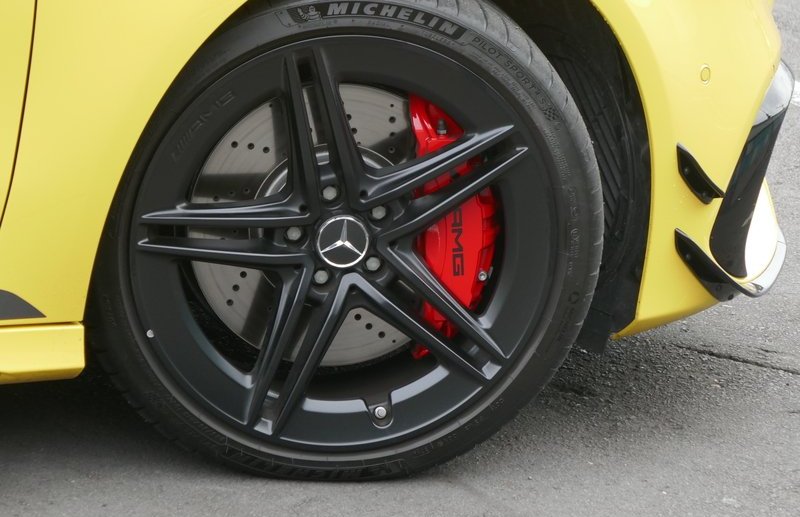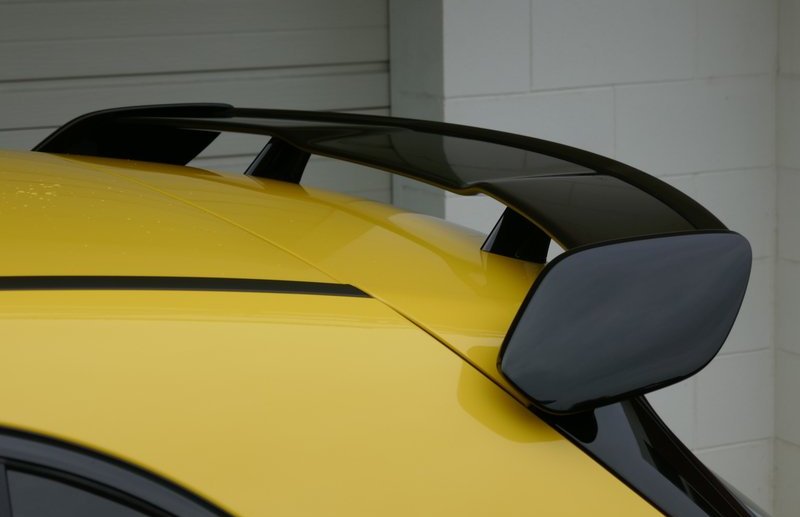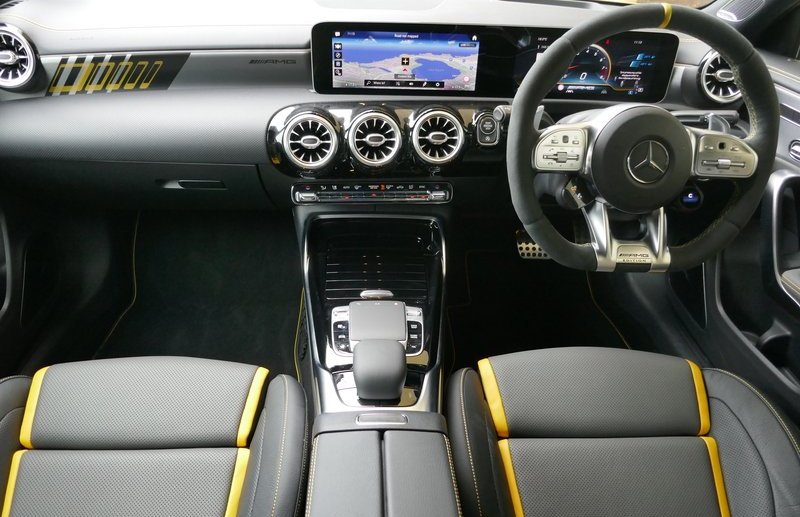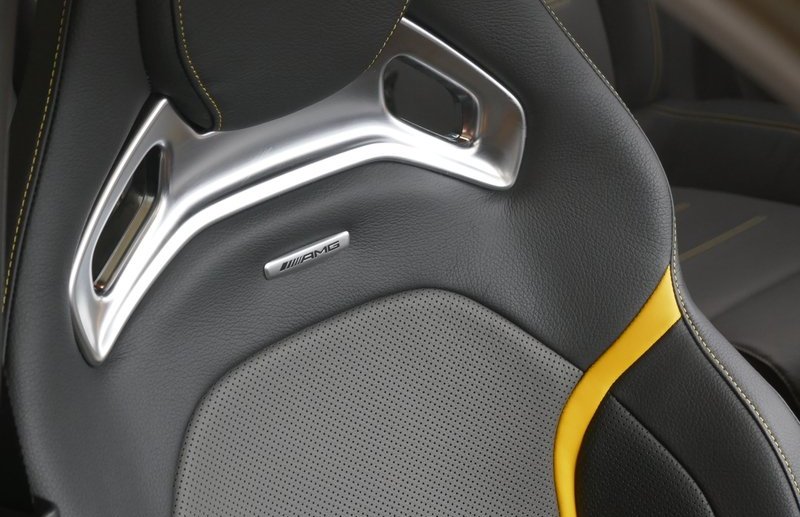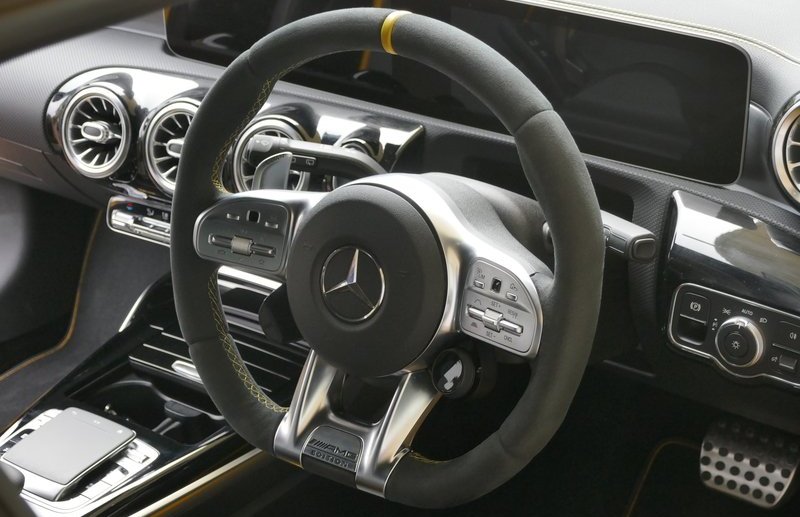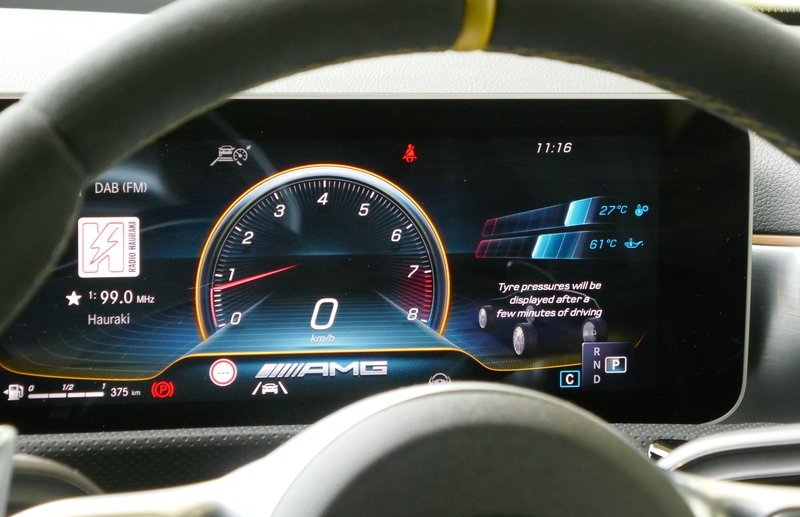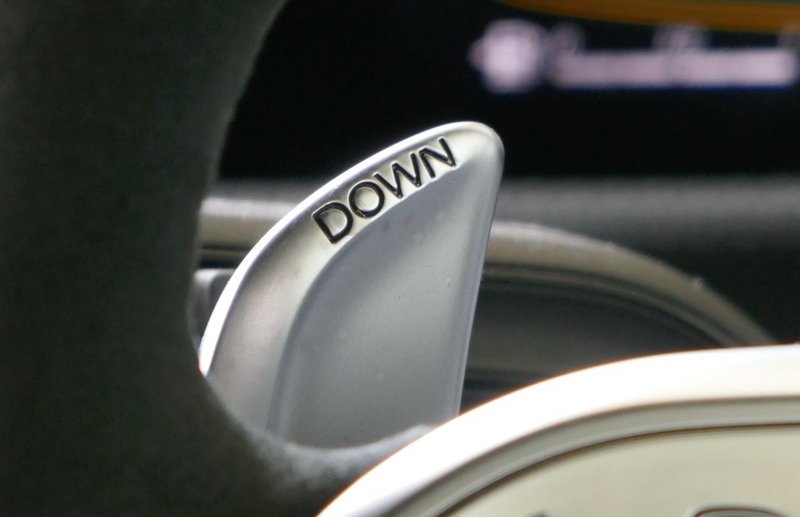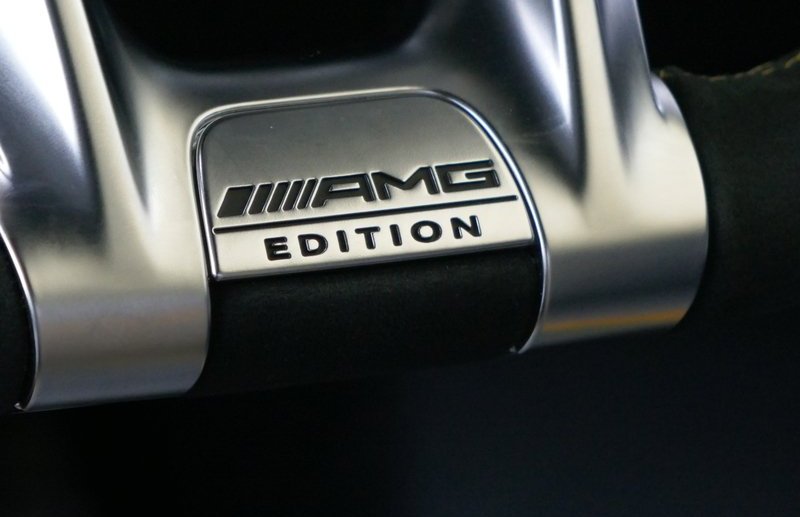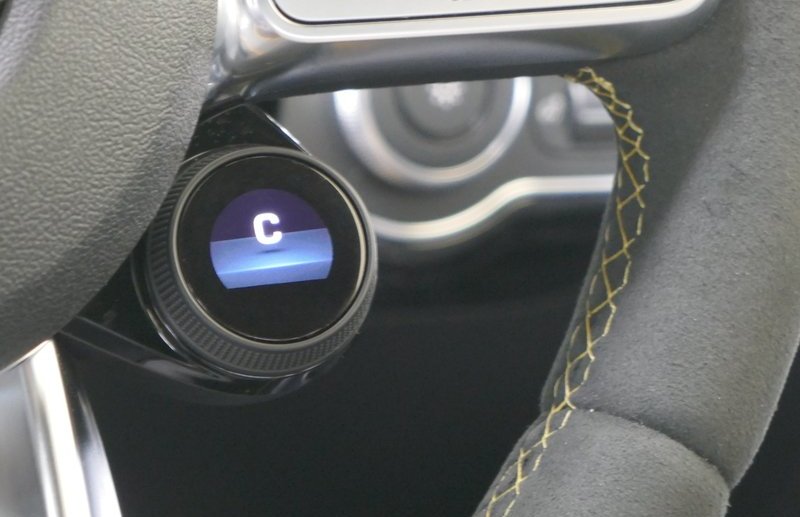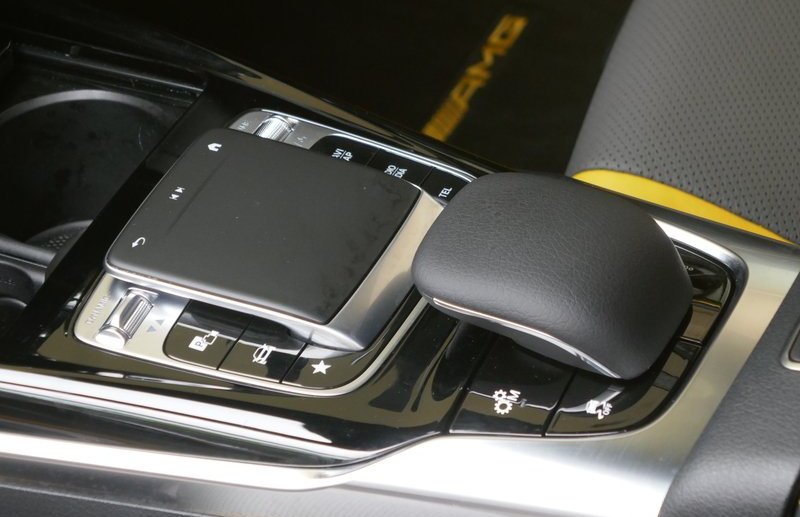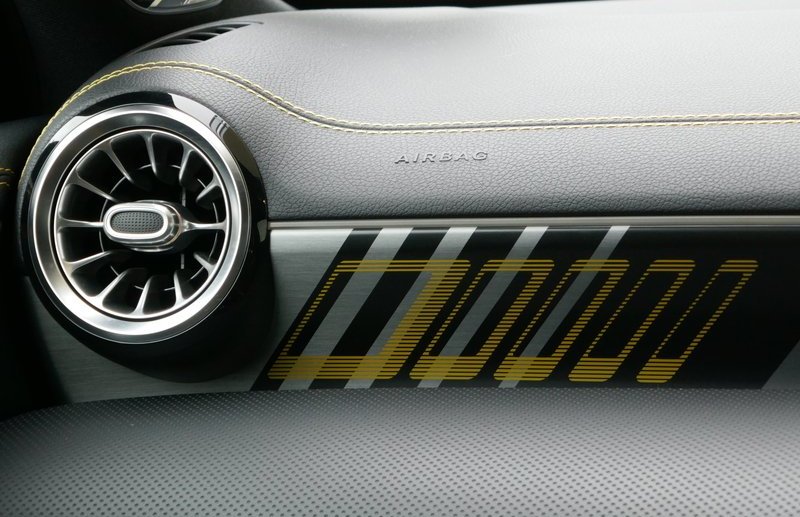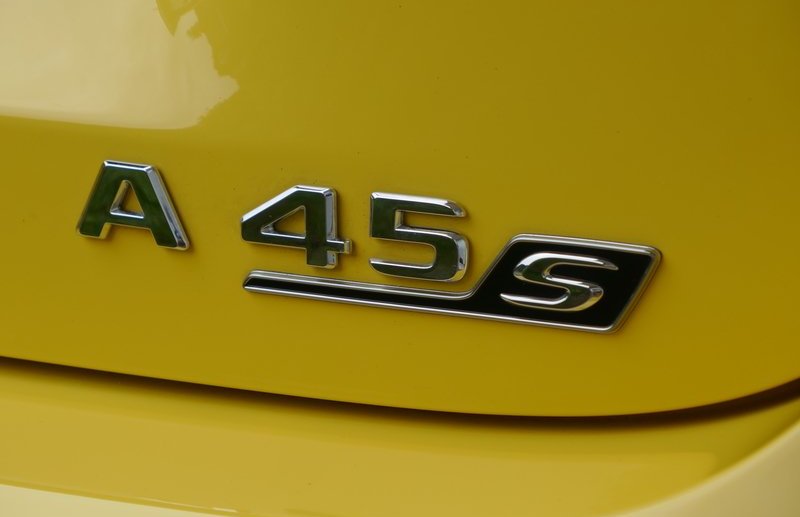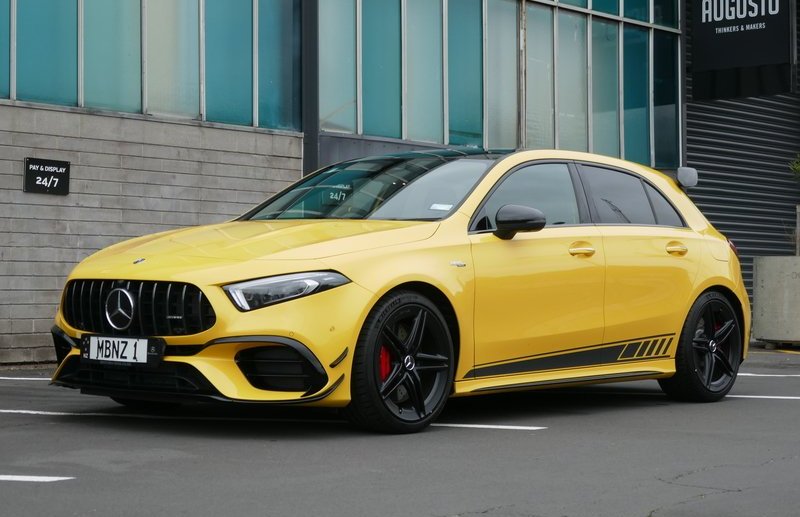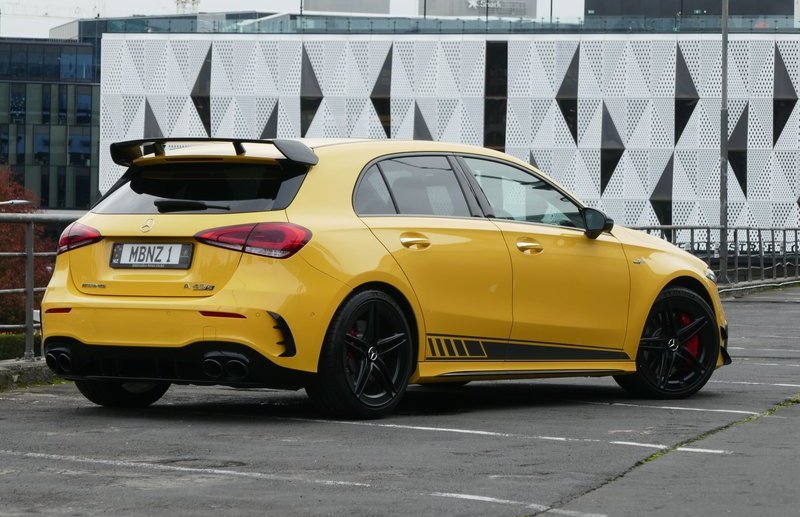 MORE NEW CARS