NEW

MERCEDES GLC 300

New GLC sits at the heart of the Mercedes ICE range where the 300 4MATIC must satisfy the majority of SUV buyers.

If this GLC looks slightly sleeker in your eyes, it's no illusion. The new model has undergone a 60mm stretch in overall length (now 4.72m) and sits fractionally lower. What's more, improved packaging has resulted in better rear legroom and an extra 50L of usable boot space, meaning the GLC is even more practical as a family's primary workhorse. And this mild-hybrid GLC 300 is the primary (in fact, the only) variant in the local range with coupe and AMG versions scheduled to follow.

The primary source of power is the familiar 2.0-litre turbo-petrol which delivers 190kW/400Nm. Supplementing this is a 48V electrical system. The starter-generator is good for 17kW and 200Nm in its own right and, after a moment's hesitation, does a sterling job of adding oomph from a standstill and lending a hand to smooth out performance in a variety of circumstances. It makes for serene coasting, too, and gentle deceleration when braking for traffic lights. Overall economy is just 7.7L/100km, a solid seven per cent improvement on the previous model despite a modest increase in kerb weight.

Our best sessions in the GLC were spent either running cross-city errands or on long-distance highway cruises with the transmission shuffling between eighth and ninth. In both situations, comfort, efficiency and versatility really came to the fore. Upping the ante in Sport mode for back country runs saw the GLC respond with the security of 4MATIC and the technical brilliance of Agility Control. Wider tracks front and rear and that wealth of rubber make for a more controlled 'press-on' drive than you might expect. And you even get a characterful rasp from the boosted four when you ask plenty of it.

The options list is straightforward to navigate. Standing out is the $6900 Plus Package which introduces augmented reality features, a Burmester audio system, more driver assistance features, and acoustic glass with extra heat and noise insulation. But the big news inside is the large (and deeply impressive) twin-screen arrangement that has filtered across from the C-Class saloon. You'd have to look far and wide to find graphics and setting presentations that match the Merc's.

The AMG Line styling package is standard and extends to sporty embellishments for the exterior and a sporting flavour inside too. But it's all tastefully applied with firm but brilliantly supportive AMG seats in Artico leather and contemporary inlays among the gloss black and chrome elements. Your feet are greeted by sporty pedals in aluminium.

The 20-inch alloys not only look great and afford a great stance but they house huge boots in staggered formation with giant 285/40s at the rear. Grip and composure are generally extraordinary in any conditions. And road noise suppression on Continental tyres is also remarkably good, only proving an issue on coarse seal. We're less enthusiastic about the steering feel with its variable weightings.

Such is the breadth of appeal of the GLC 300 that there's an SUV here to satisfy the real-world needs of most ICE buyers, allowing MBNZ to dramatically consolidate its GLC offerings until the swoopier and racier versions come on stream.
MERCEDES GLC300 4MATIC
ENGINE 1999cc 4-cyl turbo-petrol
POWER 190kW (+17kW electric)
OUTPUT 400Nm (+200Nm electric)
TRANSMISSION Nine-speed auto
DRIVETRAIN all-wheel drive
LENGTH 4.72m
WEIGHT 1945kg
WHEELS 20-inch alloy
TYRES 255/45 (f) 285/40 (r)
0-100km/h 6.2 secs
FUEL CLAIM 7.7L/100km
PRICE from $113,900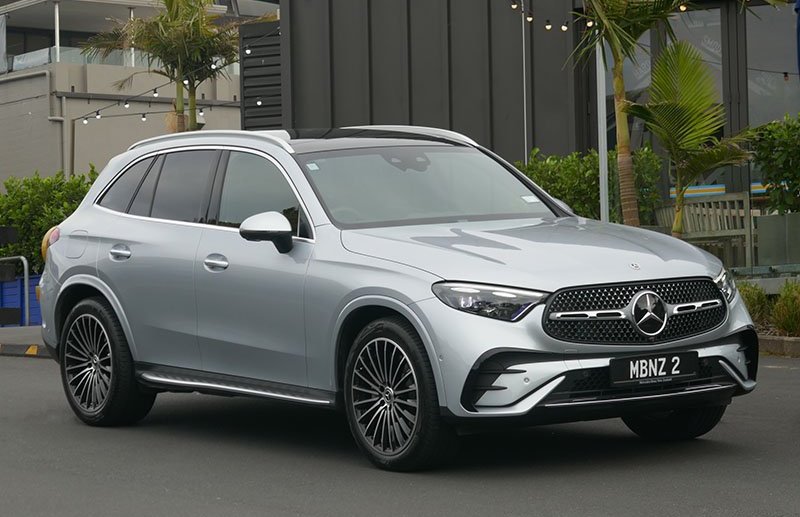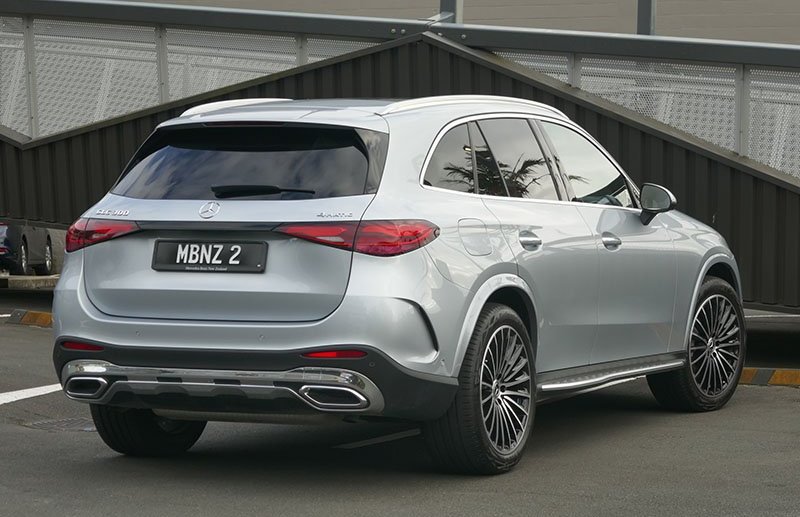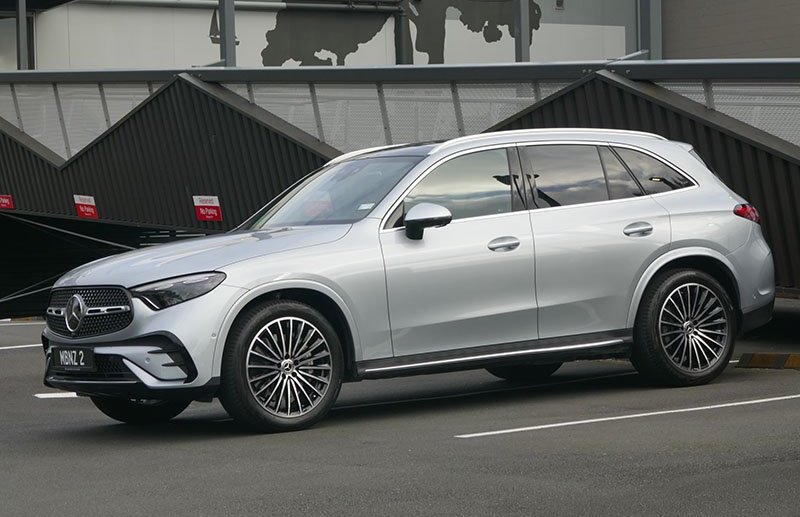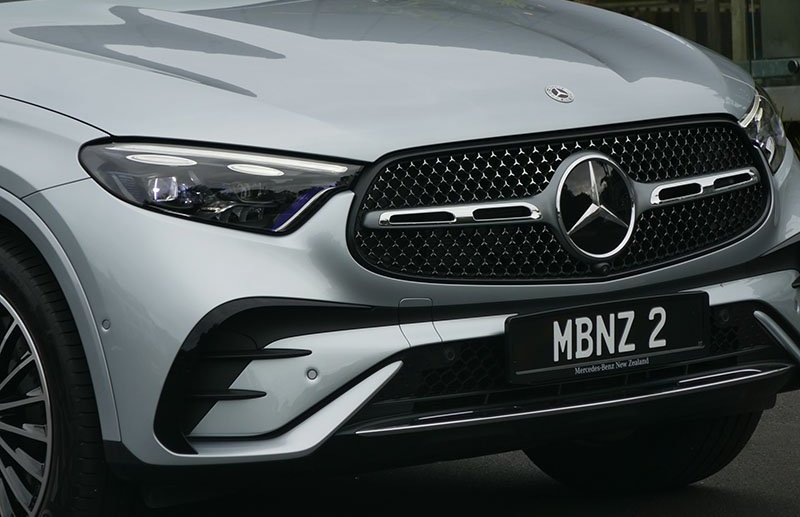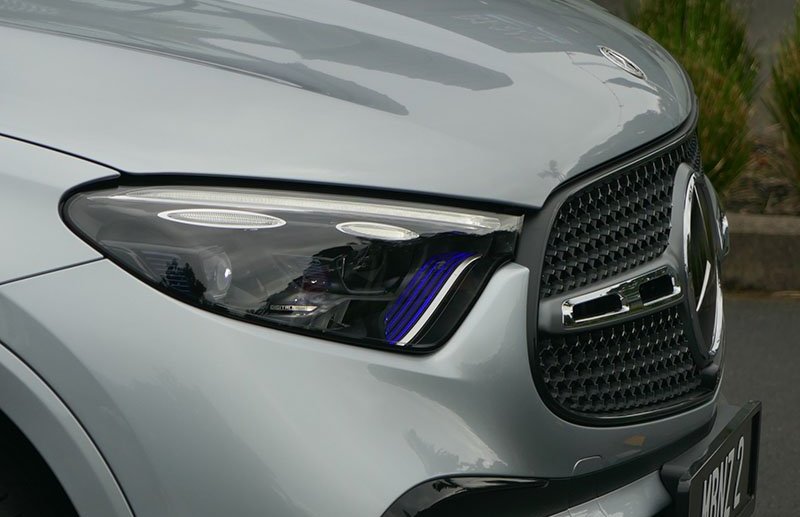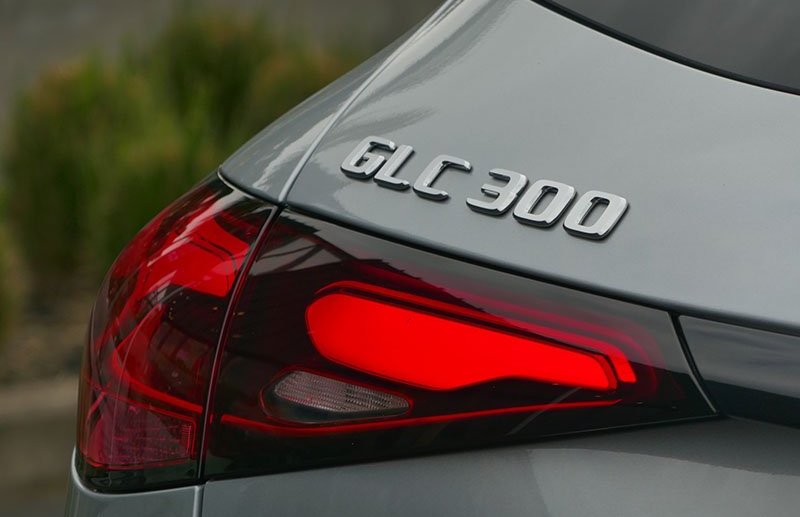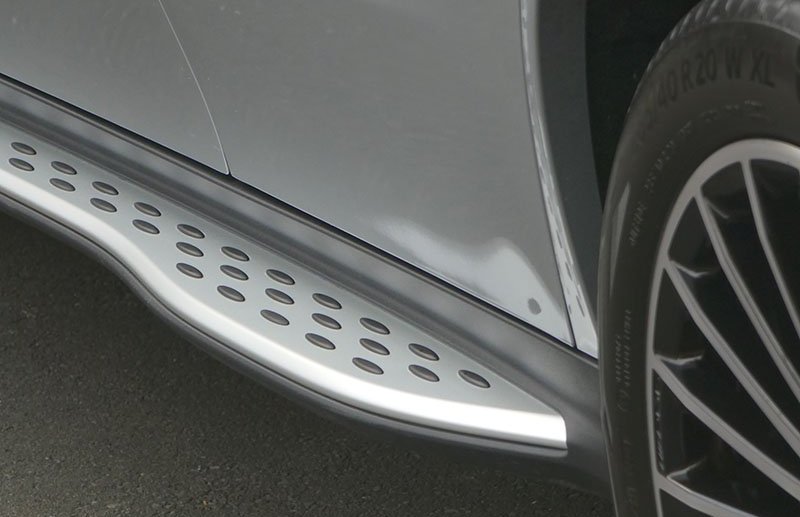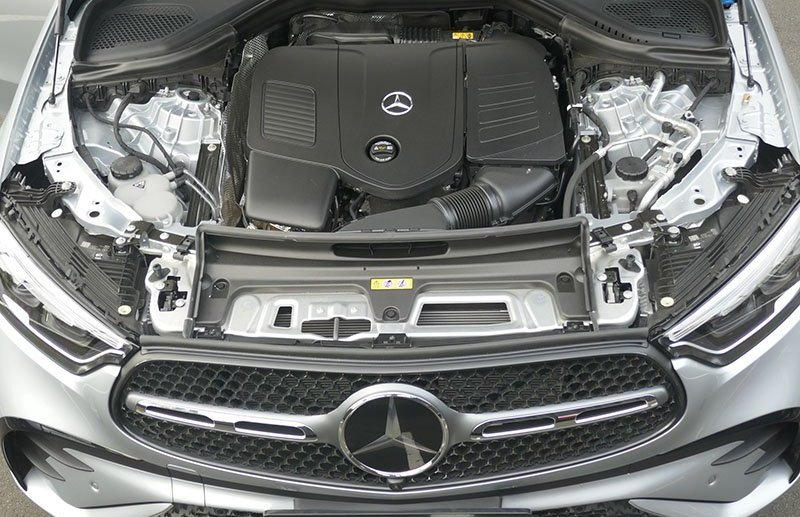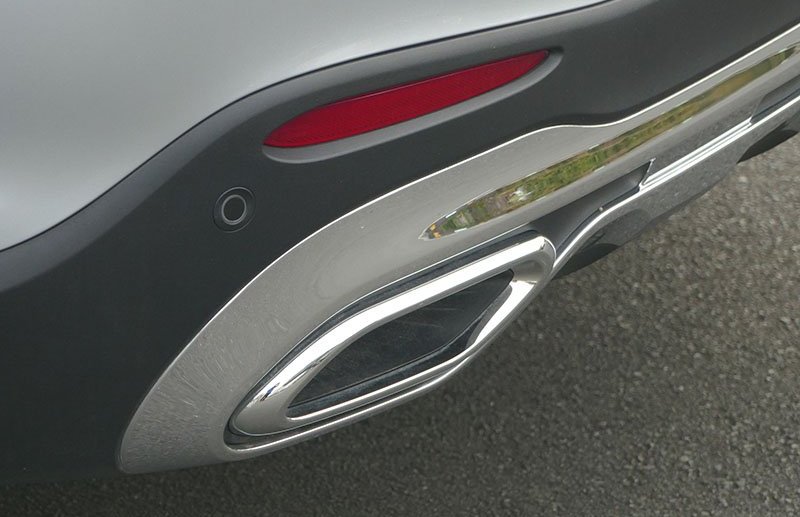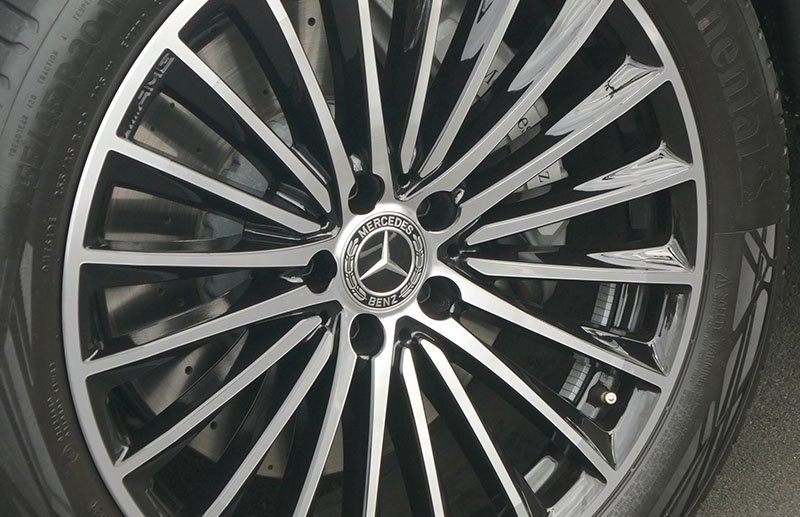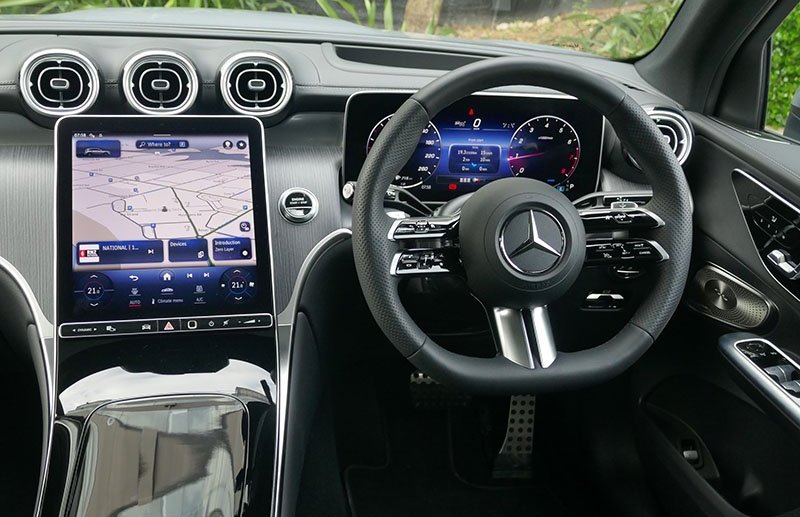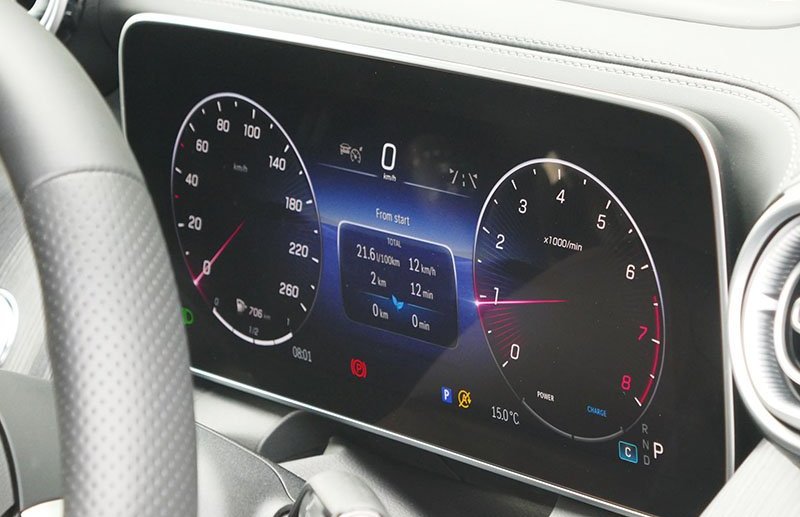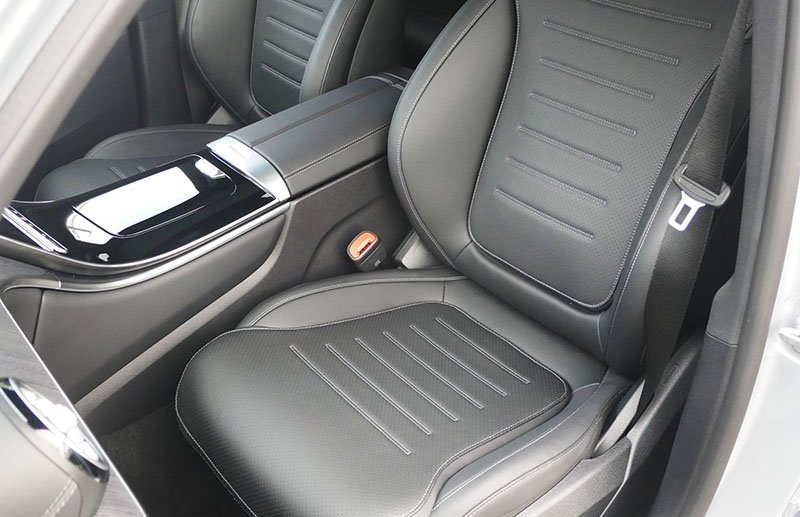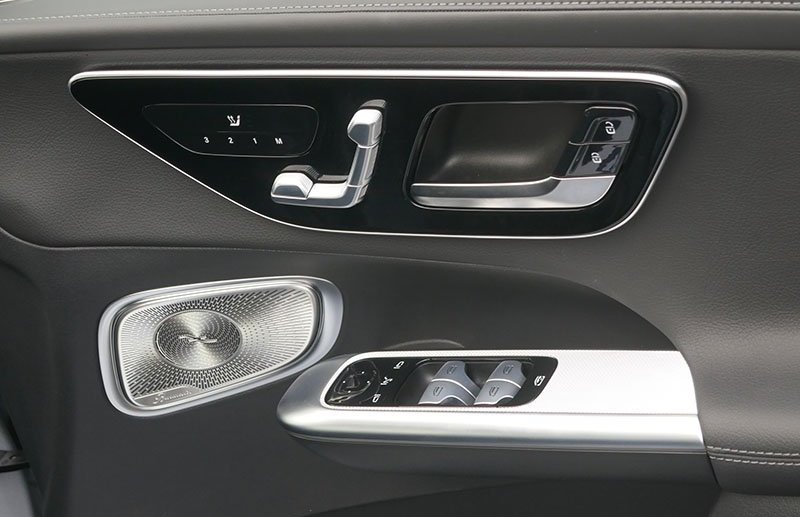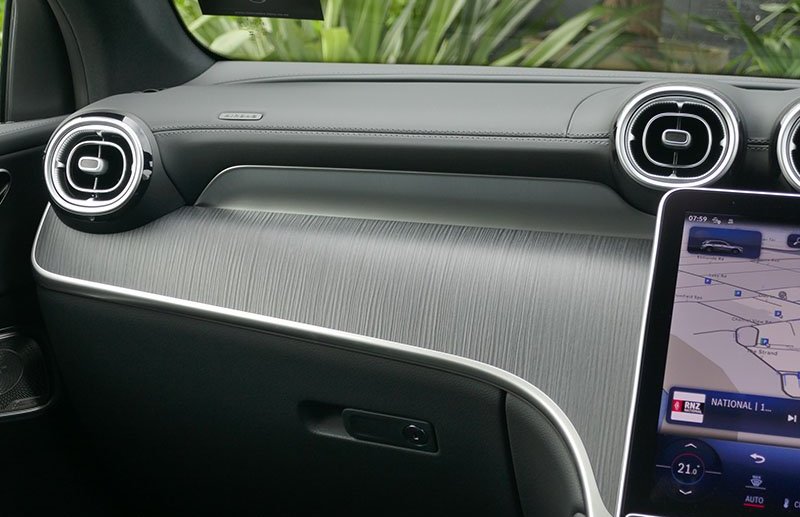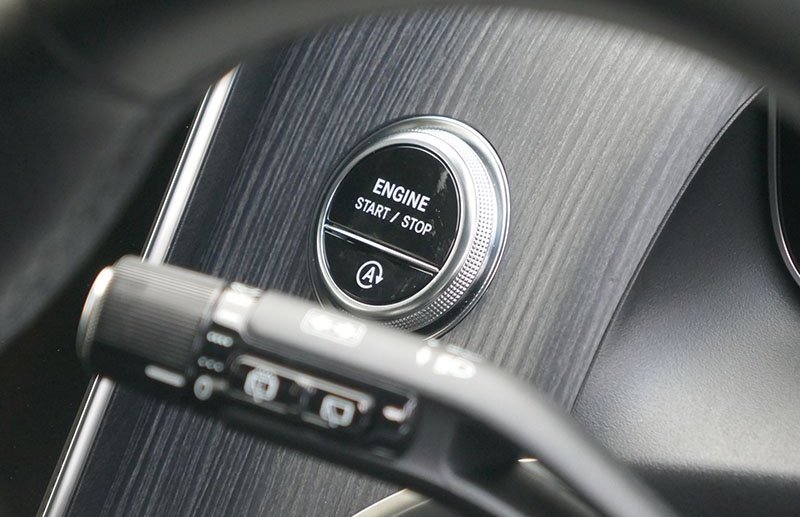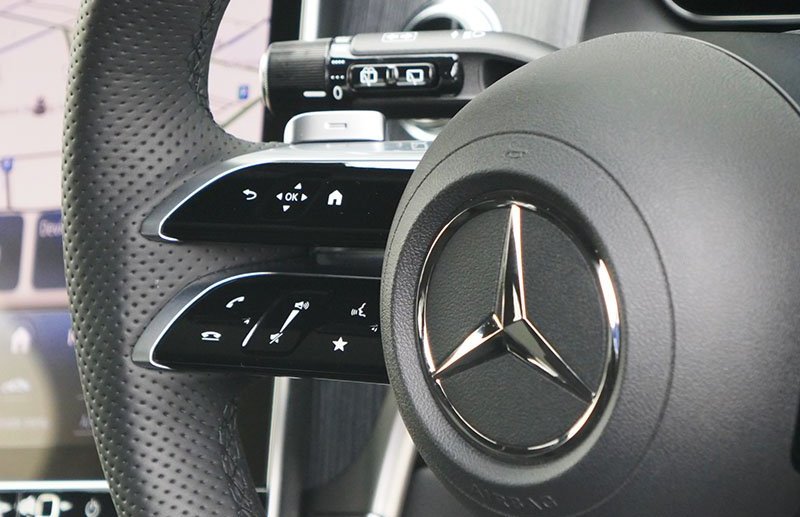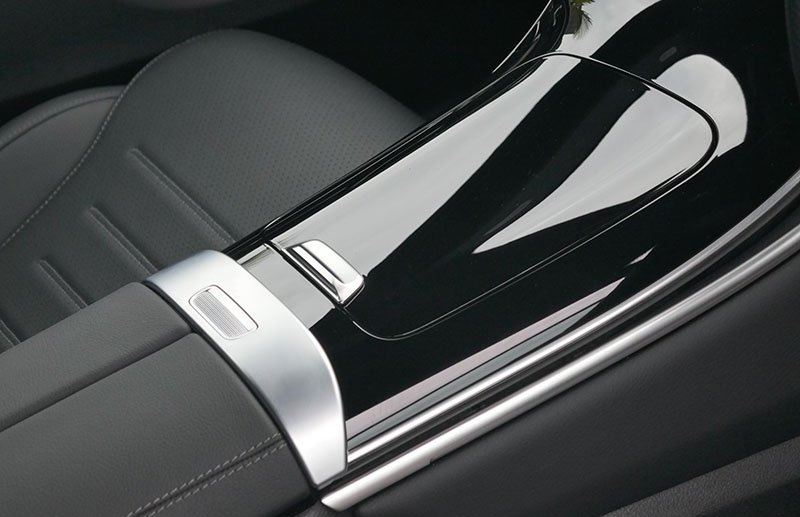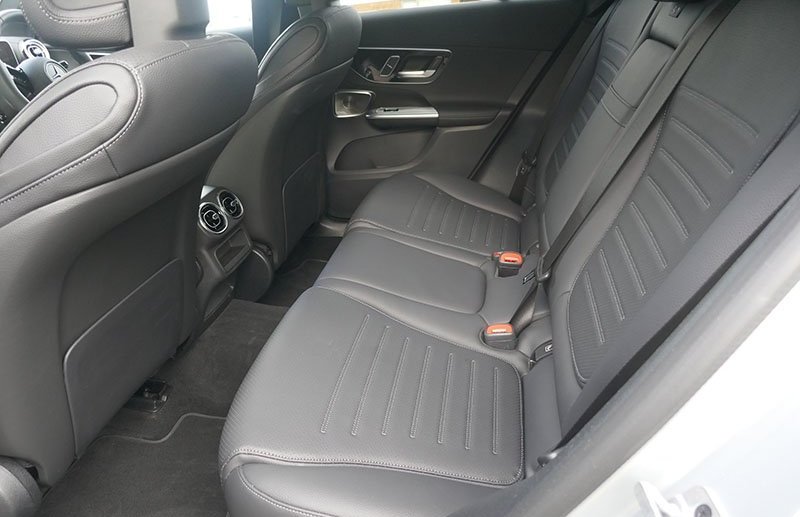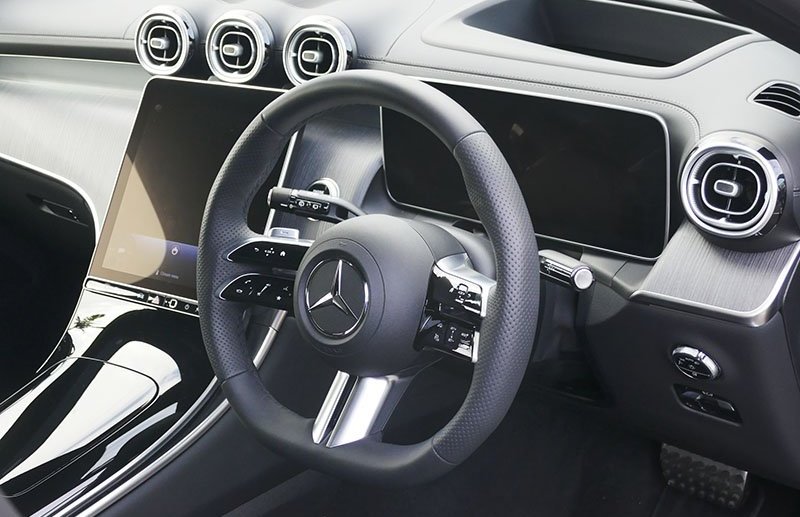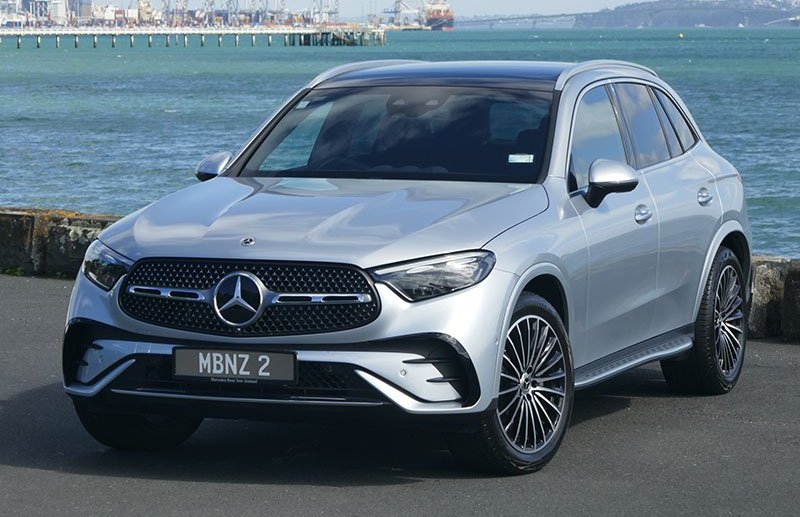 MORE NEW CARS