NEW

ASTON MARTIN VANTAGE (part 1)

Harder-edged entry car puts mischief on your mind, and speaks volumes about brand's intentions going forward.

The mood at Aston Martin has never been more bullish. The new Vantage certainly reflects this confidence. It follows on from the excellent DB11 and incorporates the AMG-sourced V8 that now also powers the bigger GT car. Overall commonality with the DB11 includes the bonded aluminium structure but only totals 30 per cent, hence the very distinct looks and character.

The bold new Vantage design is extremely fluid. A lower center of gravity combines with extra width and swollen rear haunches for a dramatically purposeful look. The frontal treatment provokes opinion and is quite a departure from that of other Astons. The headlight casings are smaller and slimmer, and a prominent front spoiler sits beneath a low-set, exaggerated grille. These features create an impression of greater width, much like the thin light strip that dominates the shapely rear.

Jump in and the odd-shaped steering wheel affords a great view of the digital instrumentation and is flanked by unmissable aluminium paddle-shifters. It's a very comfortable driver-focused environment with intuitive infotainment. Also user-friendly and worth noting are the feather-light doors that make getting out a cinch rather than an energy-sapping exercise. And Sport, Sport Plus and Track modes are easily accessed by a thumb press of a button on the right side of the steering wheel.

The AMG-built twin-turbo V8 is set very low in the Vantage snout. It sounds particularly throaty from the get-go, and instantly puts mischief on your mind as you press 'D' or tug the right-hand paddle to proceed. Hold a gear for a snappy overtake and the exhausts emit a loud and emphatic blare. There's a whopping 685Nm on tap from 2000 to 5000rpm, so the surge is prodigious, but so is straight-line composure as the electronic limited-slip differential maintains firm control.
Balance is balletic, aided by 50:50 weight distribution. With outstanding grip in the dry and confidence-inspiring body control regardless of drive mode, it soon becomes apparent that you need a track to explore this car's potential.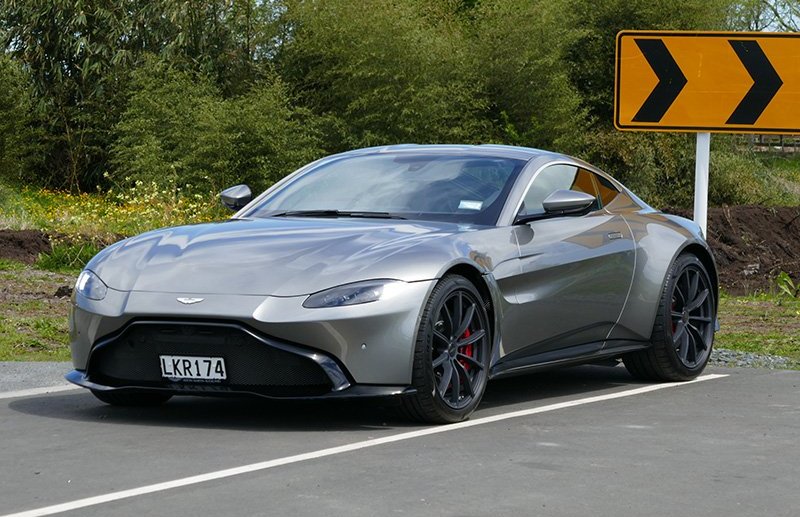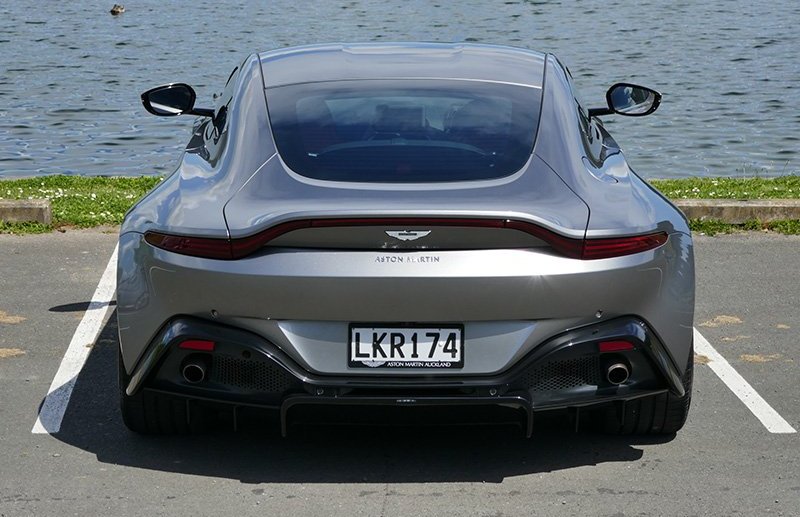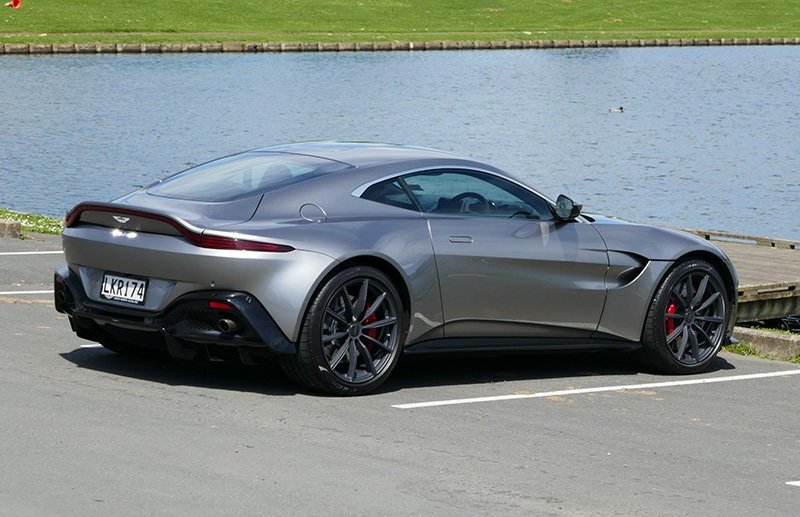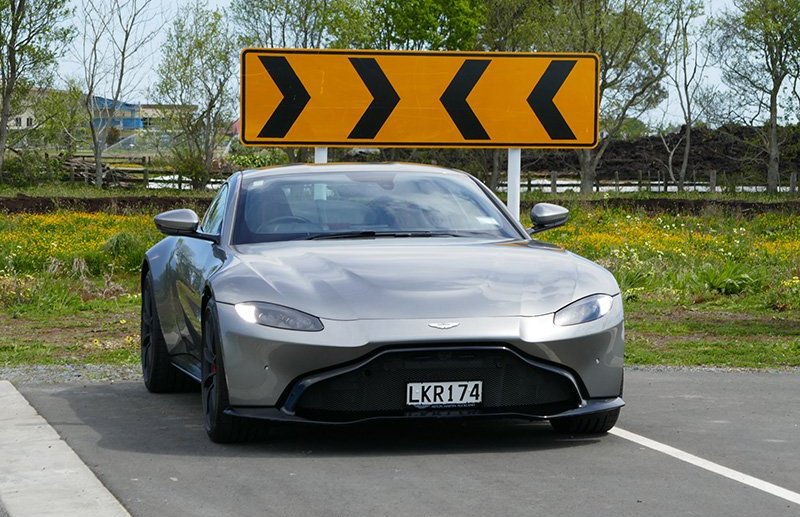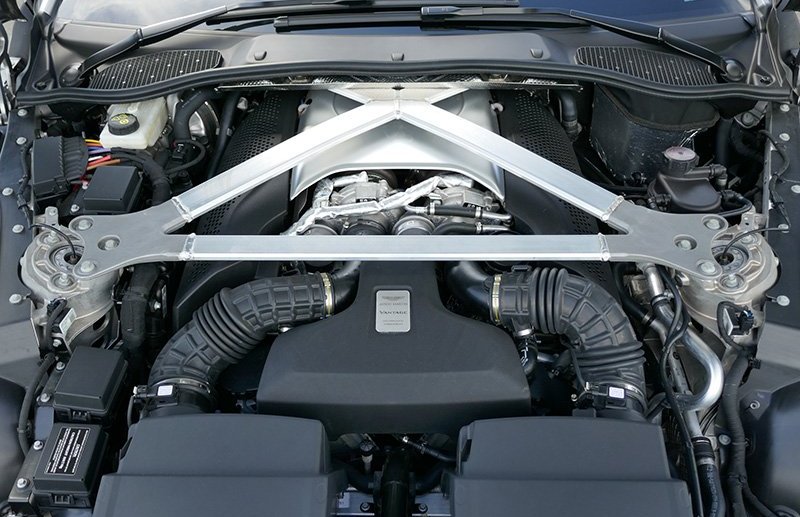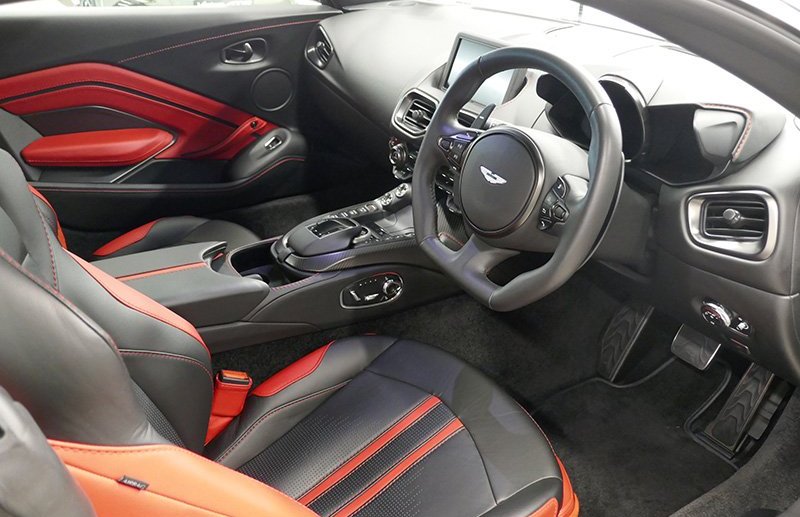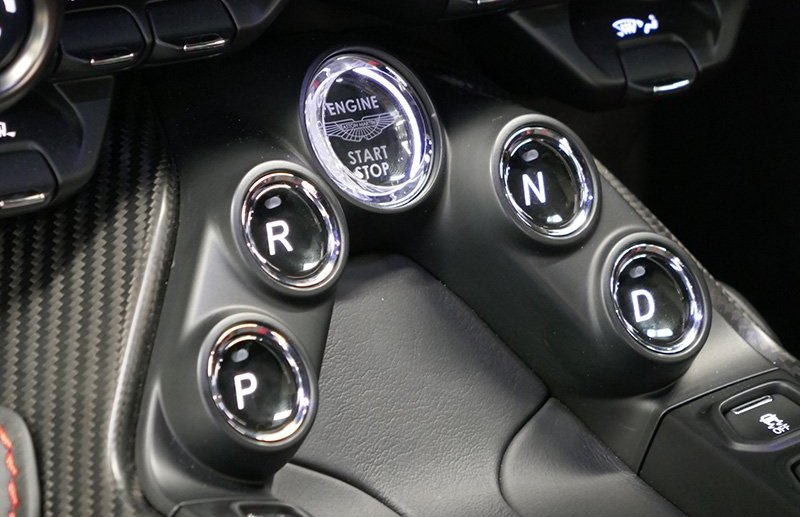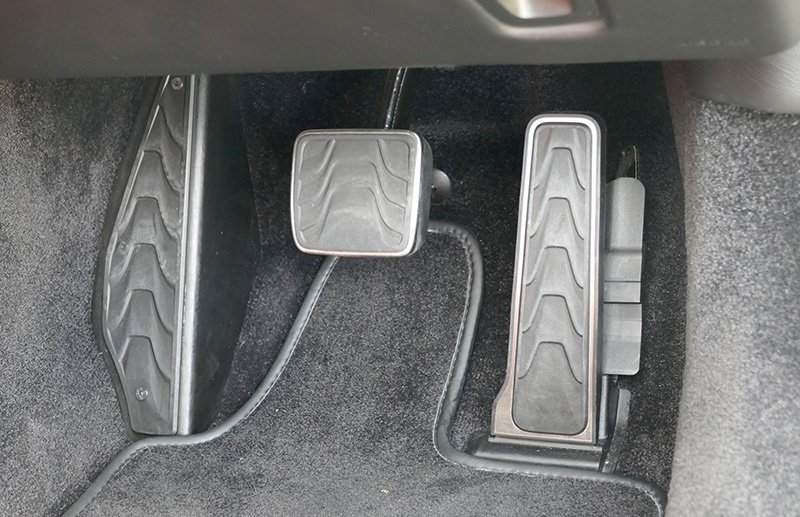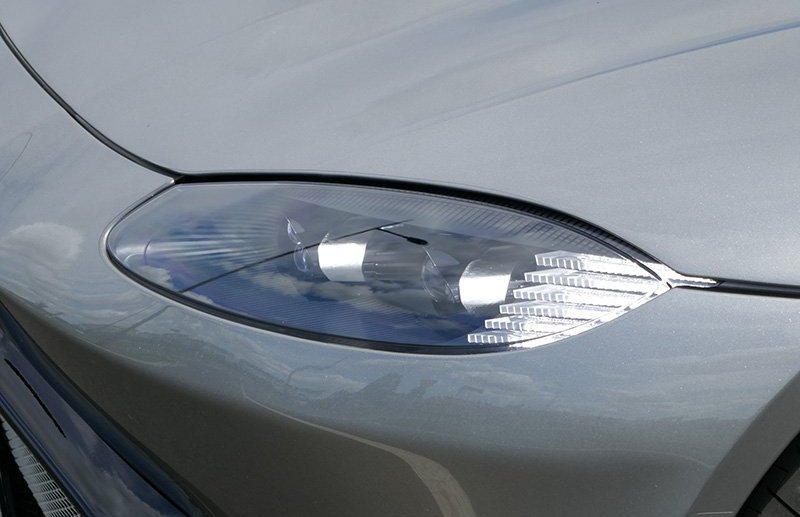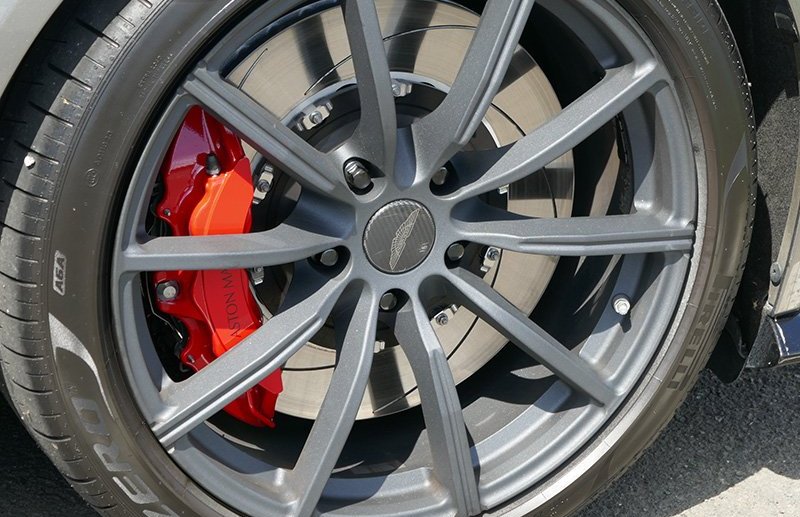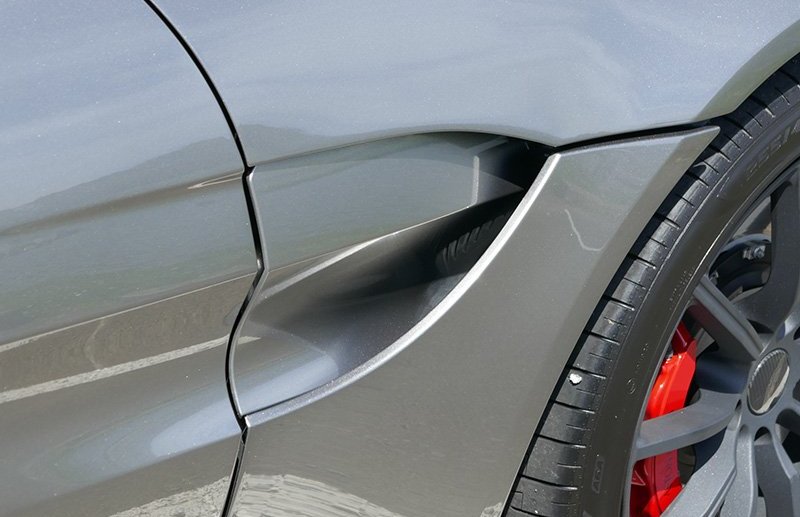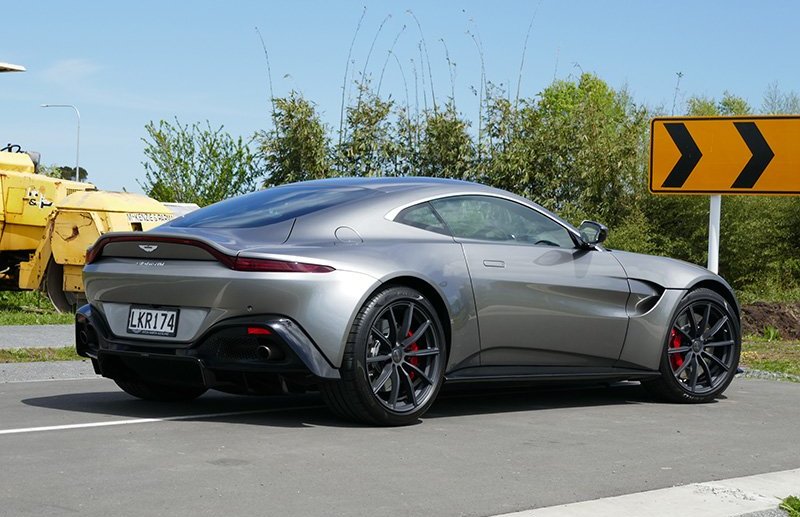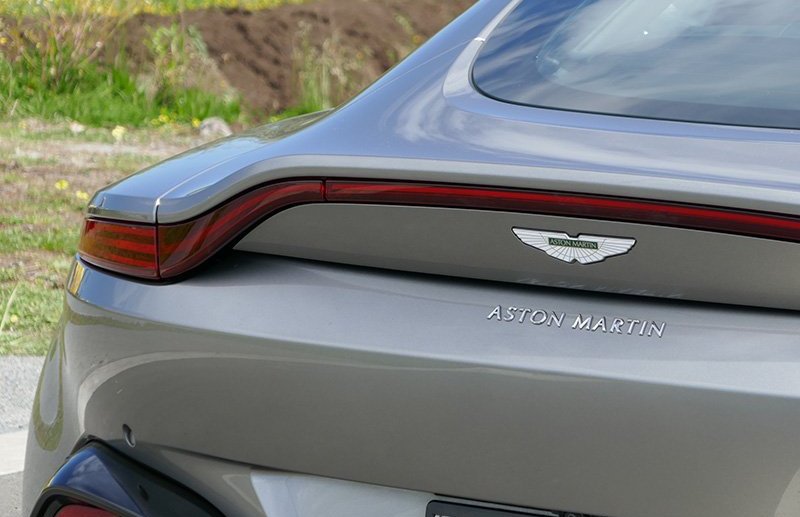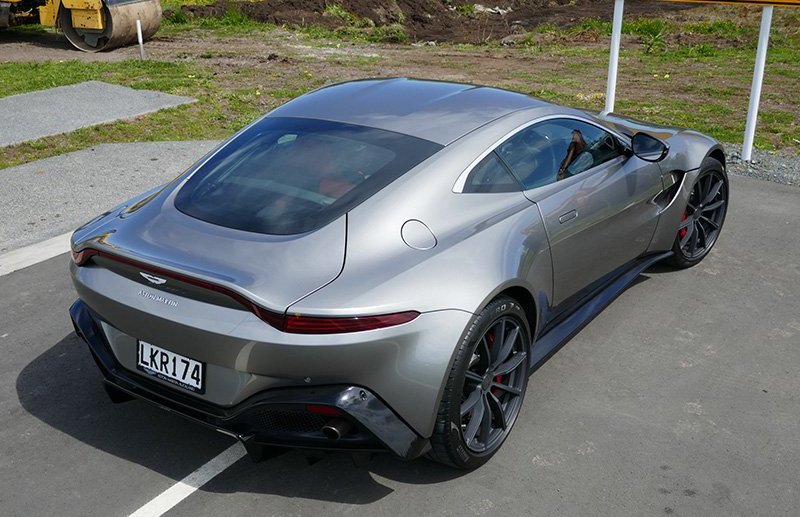 MORE NEW CARS