NEW

JAGUAR F-PACE SVR

Supercharged V8 broadcasts a stirring soundtrack in a double agent turned out by Special Vehicle Operations.

One of the best things about top-performing SUVs is that the two-cars-in-one formula simplifies the lives of many motorists. Where once an enthusiast would fill the garage with a premium four-door and a brawny sportscar, now you can consolidate the best attributes of both in a fire-breathing SUV like the Jaguar F-Pace SVR. It is comfortable to drive around town and entirely practical for everyday use, yet also able to genuinely thrill when you want it to.
What contributes most to the drama is a supercharged V8 that is super-responsive to your right boot and breathes heavily through an active exhaust system with four unmissable outlets. Full noise is achieved with a Dynamic set-up and the transmission locked in Sport mode so that it holds gears for all they are worth and broadcasts pure belligerence.
The rear-biased AWD system is supported by sophisticated electronics to keep things tidy at speed, with torque vectoring and an active rear differential constantly shuffling up to 680Nm to best effect. Stiffer spring rates and dampers, especially at the front, increase control, while the brakes are also up to the task of hauling in two tons. Four-piston calipers reside up front and there are 395mm dinner plates all round. Other SVR identifiers, besides the quad pipes and badging, centre around extra venting and aerodynamic additions, like the elongated roof spoiler and the diffuser in the rear apron.
Ease back to Comfort mode and the brutal Brit easily slips back into a more relaxed persona, even on optional 22-inch wheels. The firmly bolstered sports seats with their quilted-leather inserts support like few others and decorative cabin trim and lashings of leather impress for being both classy and understated. A few choice inclusions on the test car included a vast panoramic glass roof (its screen shade takes as long to fully open as most covertible roofs) , privacy glass and special interior veneers, making this vibrant blue tester an awesome and visually-arresting double act.

For specifications, click on SPECS tab on main image.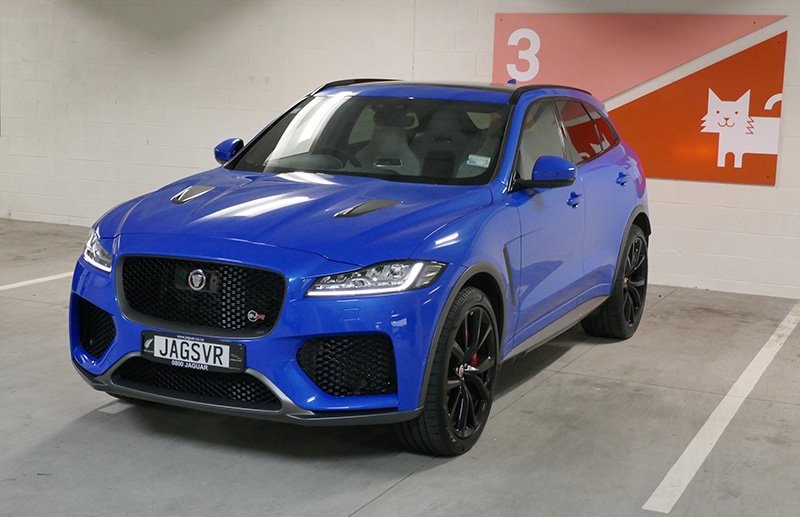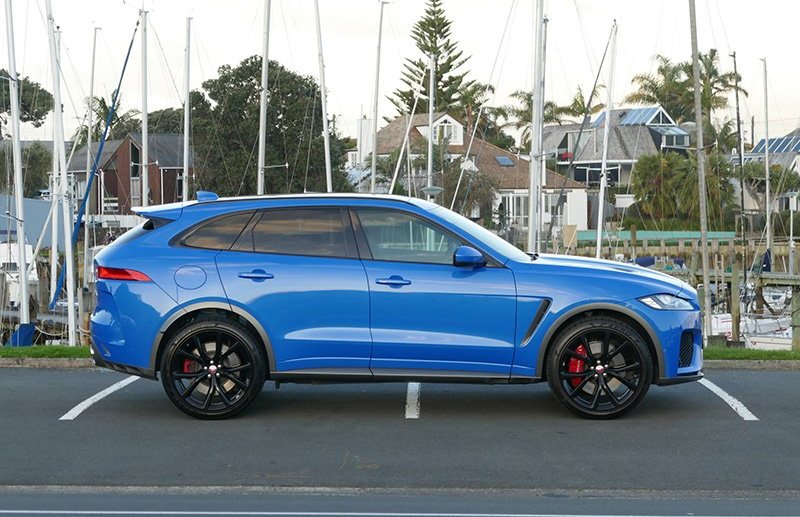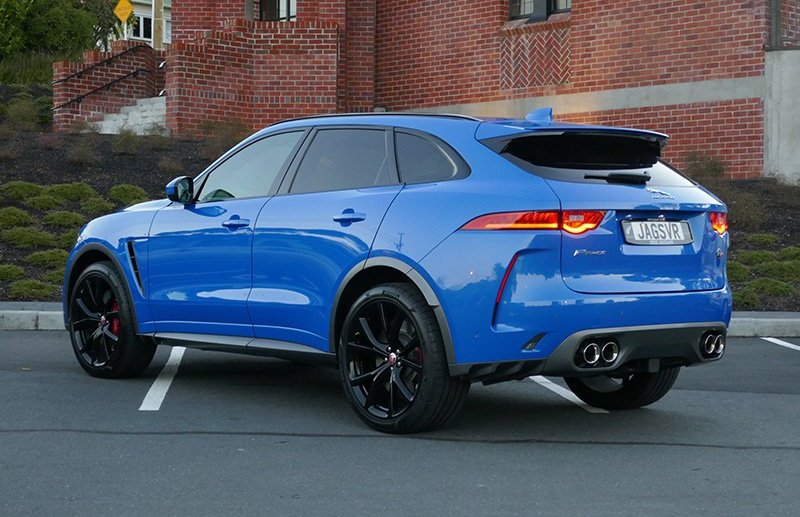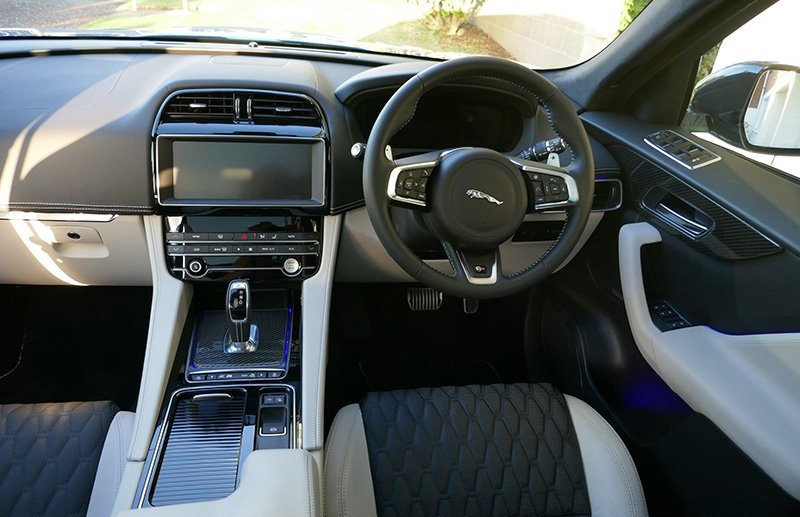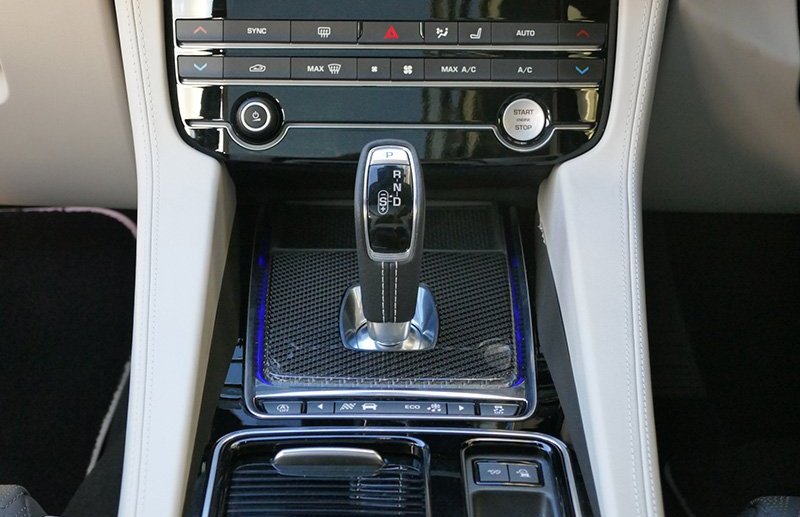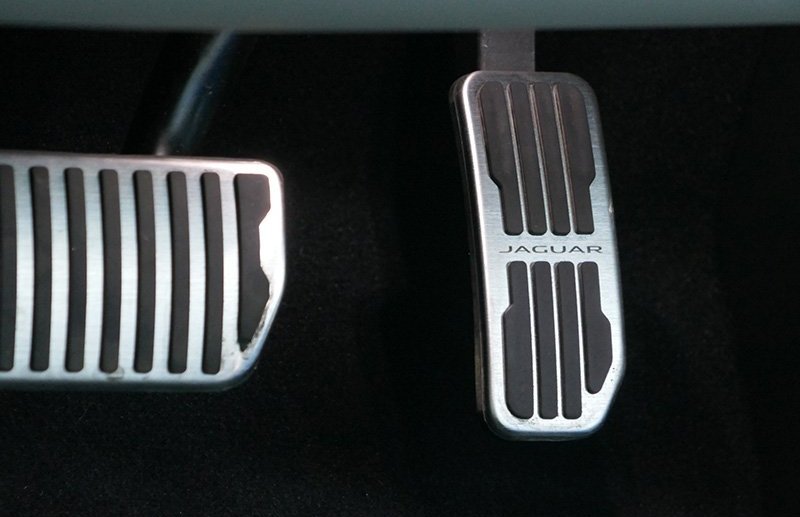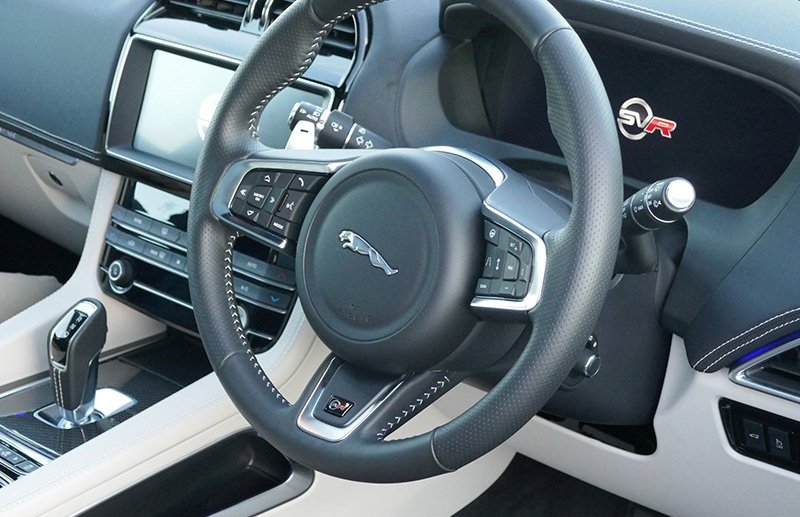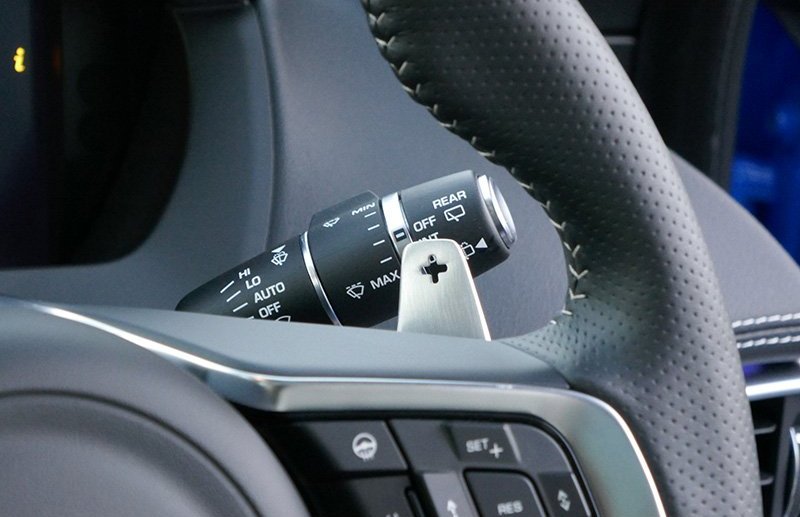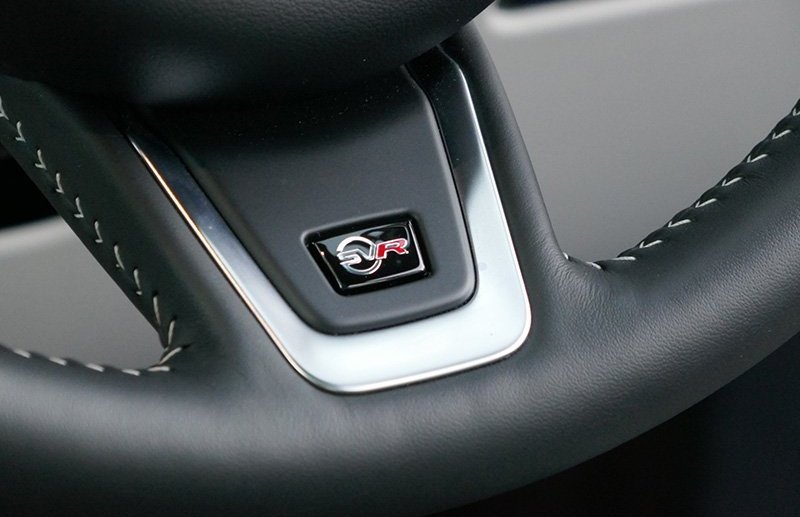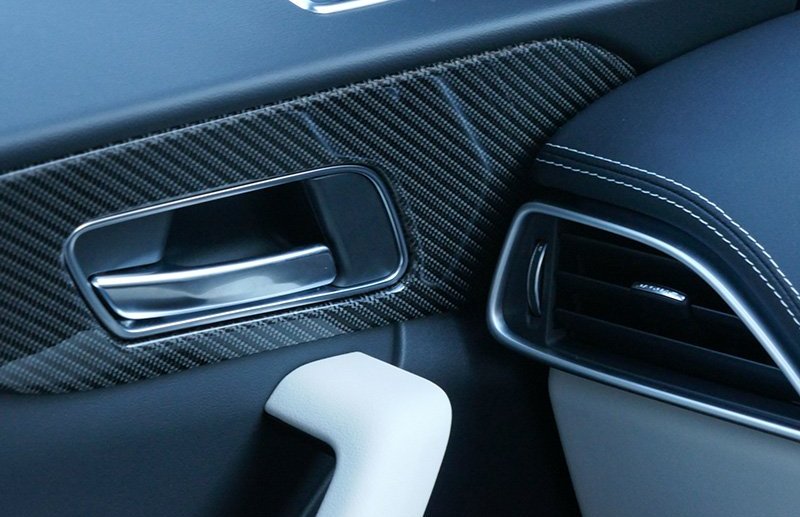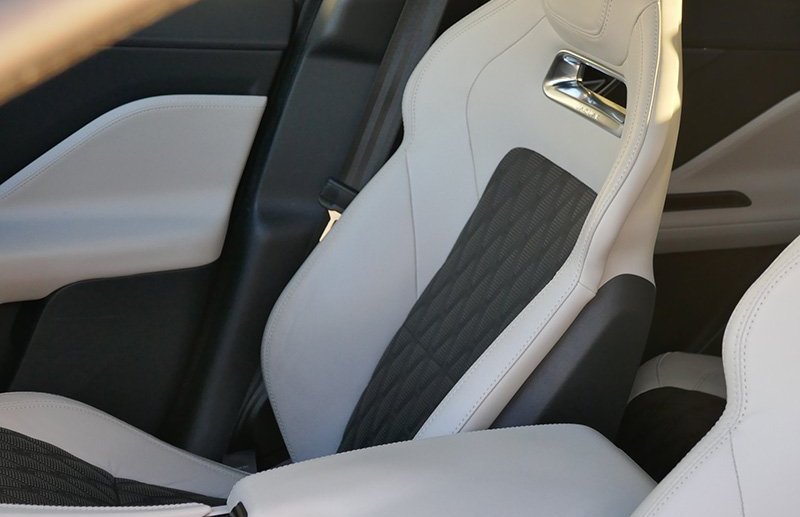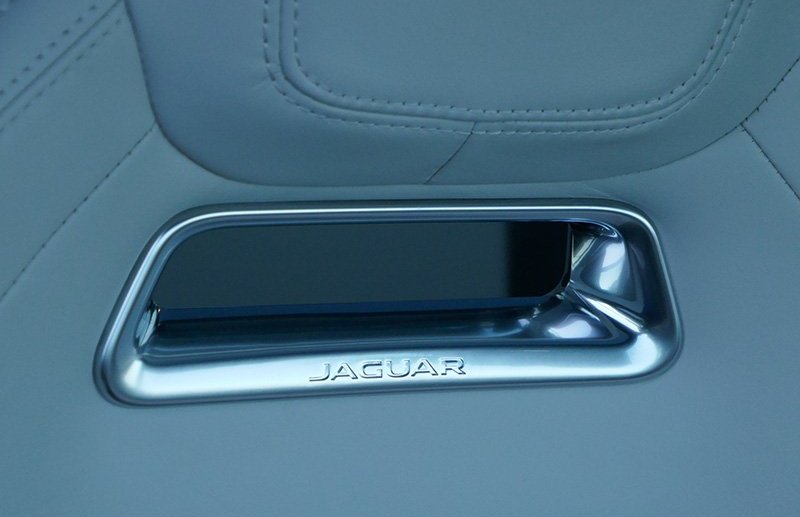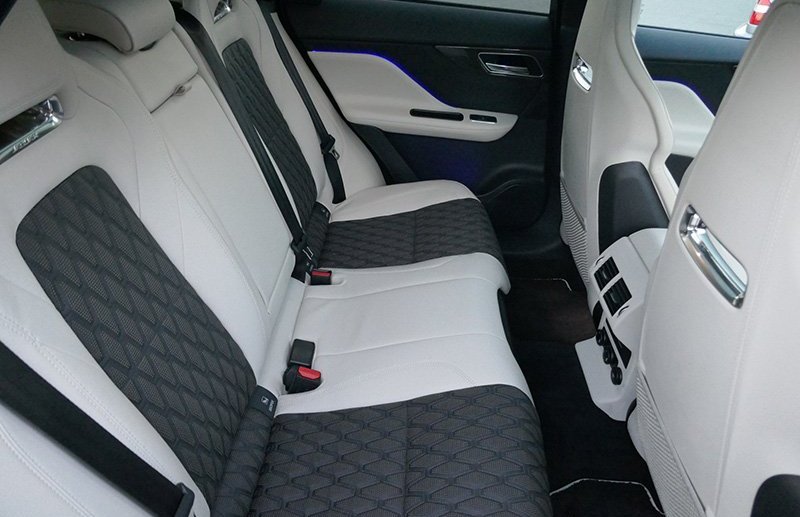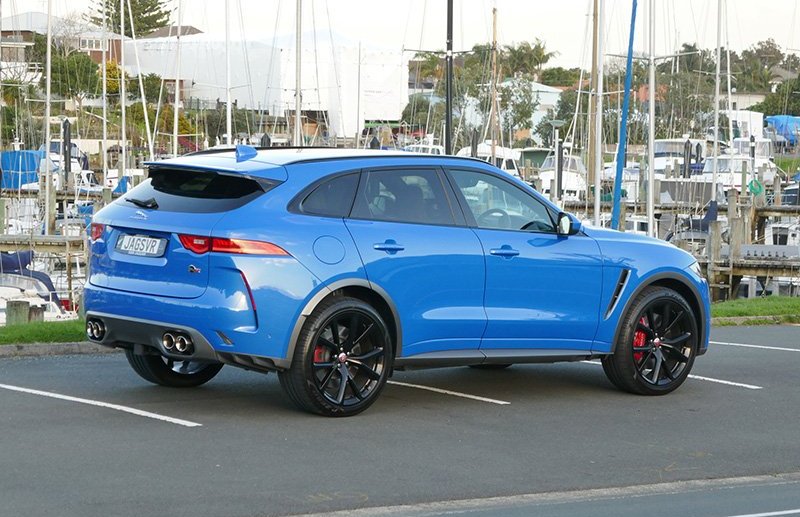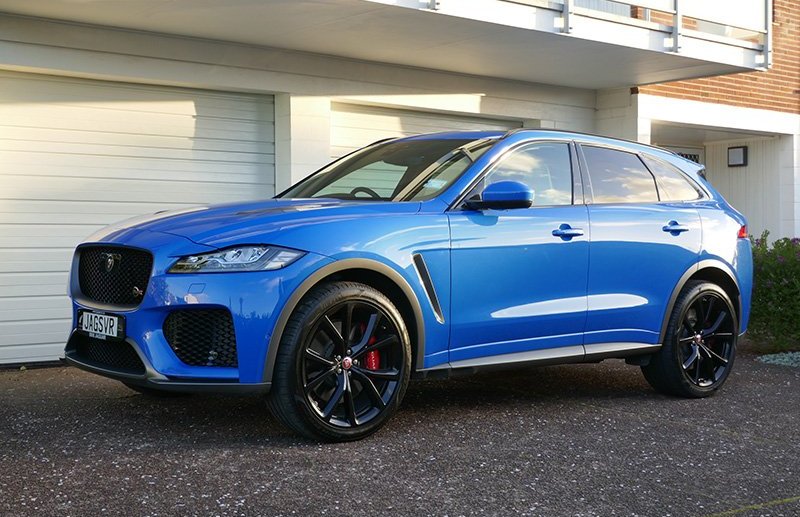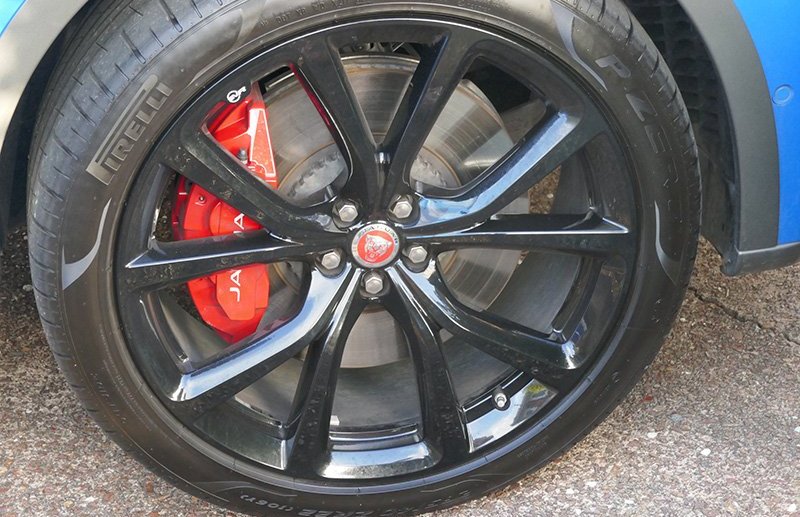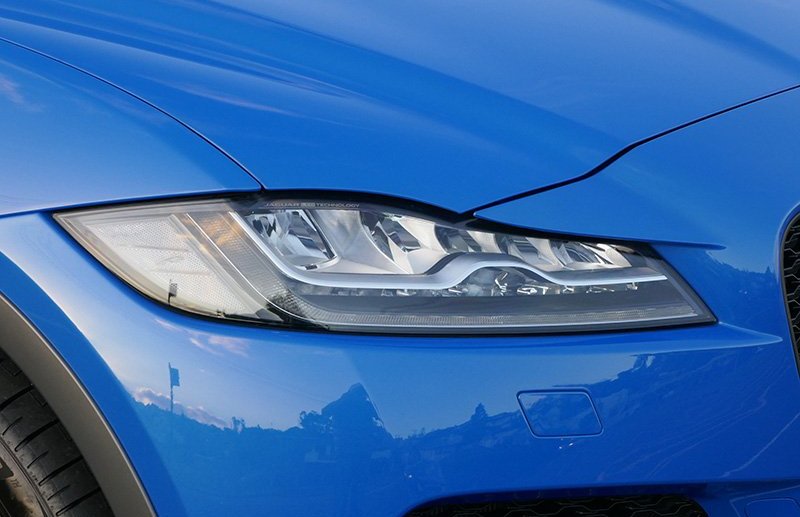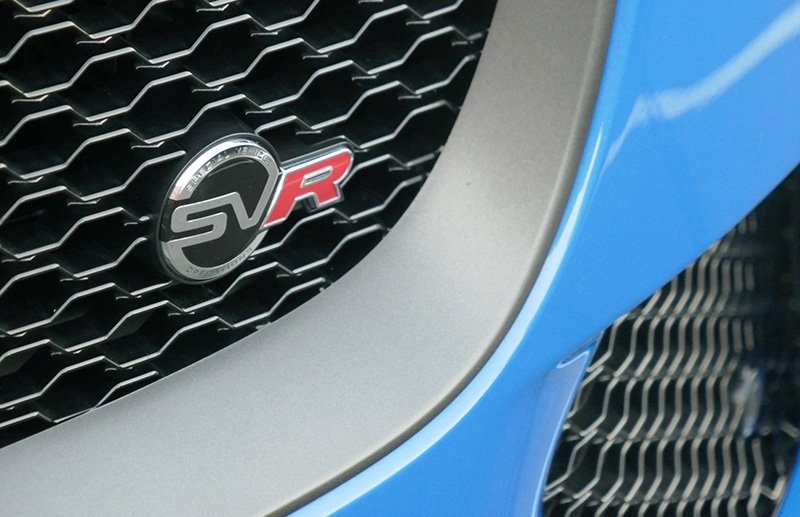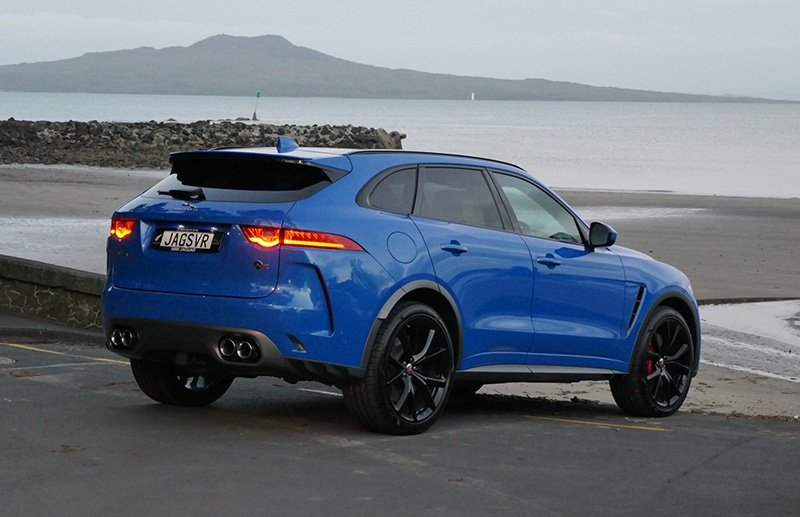 MORE NEW CARS