NEW

MERCEDES C300

Understated, deceptively swift saloon majors on refinement but rewards drivers who are in-tune with their cars.

Mercedes-Benz has initially kept the new for '22 C-Class saloon range super-simple. The two models kicking things off are the C200 and C300, and we've driven the latter.

This new, sixth-generation C-Class now features some degree of electrification across the range in an S-Class mimicking shape that incorporates plenty of flagship technology. The result is a sophisticated exec saloon that majors on space and refinement and its dimensions seem similar to an E-Class from yesteryear. It looks and feels expensive without being extravagant. It's big enough to look both substantial and impressive. But it's not so big that its everyday usability is compromised.

The curvaceous design has been honed by aerodynamic artistry and it looks fantastic in profile. The shape is strong and uncomplicated with a very focused nose treatment, powerful lines running the length of the bonnet, and serious emphasis on the shoulder line. It's instantly appealing from any angle. You might just make out the shorter overhangs, new frontal look and fresh LED lighting designs but the basic proportions remain largely unchanged. Our C300 had less chrome and decorative features than we're used to.

The straight-six is no longer offered in the C-Class, so 300 badging means a two-litre turbo. Not to be confused with the plug-in hybrid C300e, our tester has a standard 48V belt-integrated starter generator that recovers energy under braking and delivers a clear power boost of up to 15kW when required and allows for super-smooth cruising and braking. Note that the C200 has a 1.5-litre with 135kW.

In these hybridised days of extraordinary fuel consumption claims, the C300's potential for 7.3L/100km might seem unremarkable at first but this is no lightweight and it does deliver acceleration to match most six-cylinder saloons. In a world that's rapidly heading electric, it's worth noting that a C300e PHEV is on its way Downunder, promising an electric-only range of 100km thanks to its 25.4kWh battery pack beneath the boot floor.

But back to the C300 where the driver enjoys a genuine cockpit environment. This is one car that magically shrinks around you to feel more compact on the road that its dimensions suggest. The second-gen MBUX multimedia system features a huge 10.25in tablet-style central touchscreen and minimal switchgear for superb readouts that are easy to interpret. Display styles and operating modes are quickly switchable. The console is clean and clear with no transmission lever or rotary controller and most infotainment options can be selected via the touch-sensitive pads on the steering wheel. The instrument display is all high-definition LCD and it appears to float above the dashboard. You can choose between Discreet, Classic and Sporty displays. The distinctive 'jet engine' air vents remain, and are superbly effective at chanelling air while making quite a statement, but they now blend in more harmoniously with other cabin elements. Hey Mercedes, the voice assistant, has been upgraded.

Powertrain and chassis are very well mannered, in keeping with a car that makes refinement and cabin isolation firm priorities, and the nine-speed auto has been further refined, and is said to be lighter and more efficient. It's a fluid performer, the C300, delivering plenty of torque early in the piece with the electric motor chiming in with a meaningful helping hand from step-off. Thereafter it's all mechanical refinement and well-mannered driveability, proving assertive enough when it's time to overtake. This car would devour a long trip with its gentle gait and plush ride, getting you from A to distant B in an effortless but slightly detached manner. The 19-inch AMG multi-spokes with staggered low-profile tyres add some crispness to the steering as well as outstanding grip. They comes as part of the standard Sport package and any further sporting flavor would probably defeat the purpose of this car on our roads.

So what more would we really want from our luxury saloon? On occasions we missed not having a Head-up display but that's more a function of becoming used to having information in our eyeline rather than a criticism of the excellent instrumentation display. You can't order Head-up as a standalone item but must plump for the Vision Package, a $3800 cost option that also includes memory and heated front seats, panoramic sliding sunroof, Traffic Sign assist, and MBUX augmented reality for navigation. Meanwhile a Digital Light package is a $2400 cost option. In case you're wondering, the test car's two fitted options comprised Graphite Grey metallic paint ($1600) and Anthracite lime wood paired with the gloss-black centre console ($700). That console and the alloy-look door grab handles are prone to scratching and require frequent dusting and cleaning. Every new C-Class model gets a deeply impressive list of standard safety and security features.

Overall, the C300 is a swift and beautifully crafted machine we'd be proud to drive for the next decade. Relaxing and undemanding to drive, it makes for a gentle and enriching mode of travel with enough new tech to feel relatively future-proofed.
MERCEDES-BENZ C300
ENGINE 1999cc 4-cyl turbo with EQ boost
POWER 190kW@5800rpm
TORQUE 400Nm from 1800rpm
TRANSMISSION 9-speed auto
DRIVETRAIN rear-wheel drive
WEIGHT 1580kg
LENGTH 4.74m
WHEELS 19-inch AMG alloys
TYRES 225/40 (f) 255/35 (r)
0-100KM/H 6.0 secs
FUEL CLAIM 7.3L/100km
PRICE from $102,900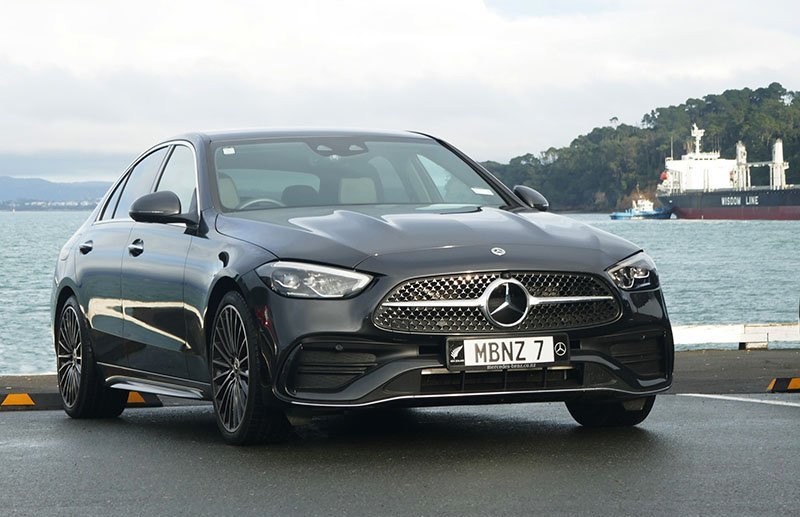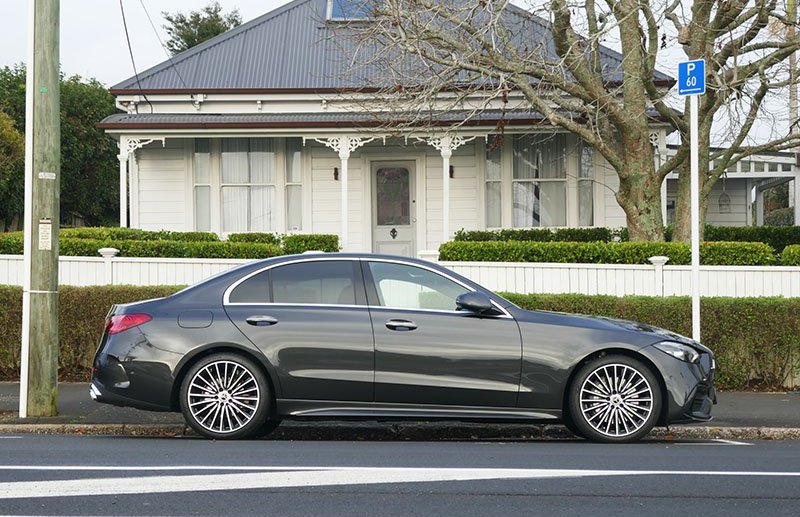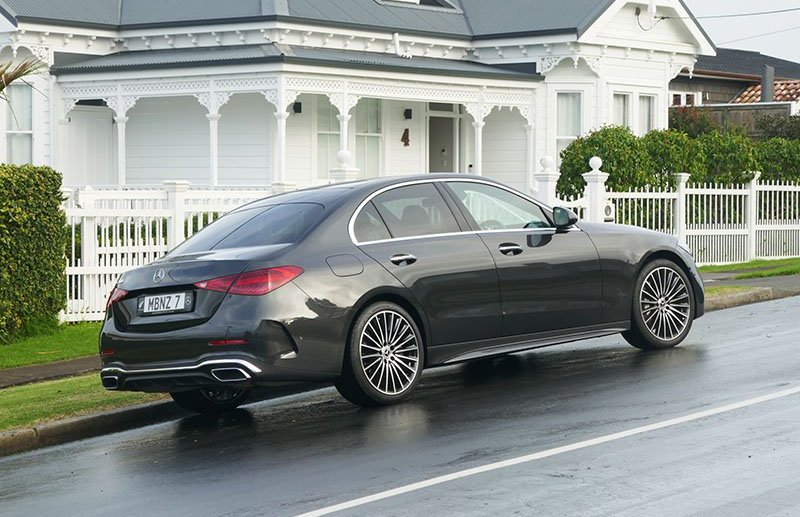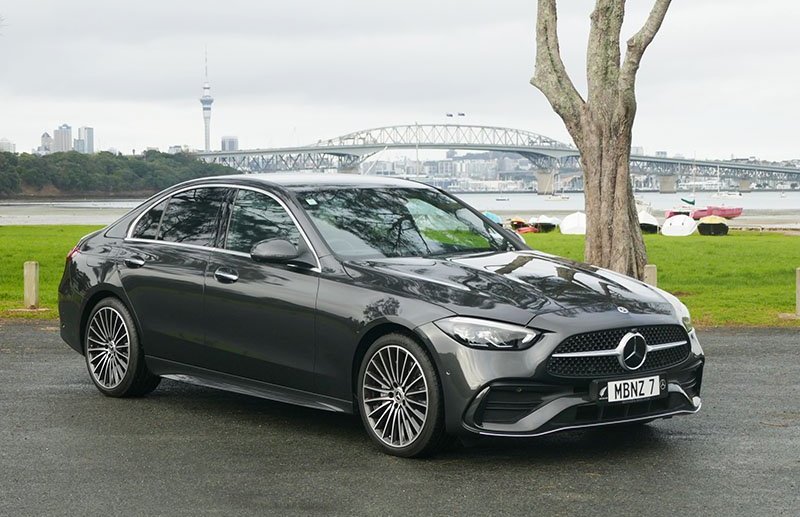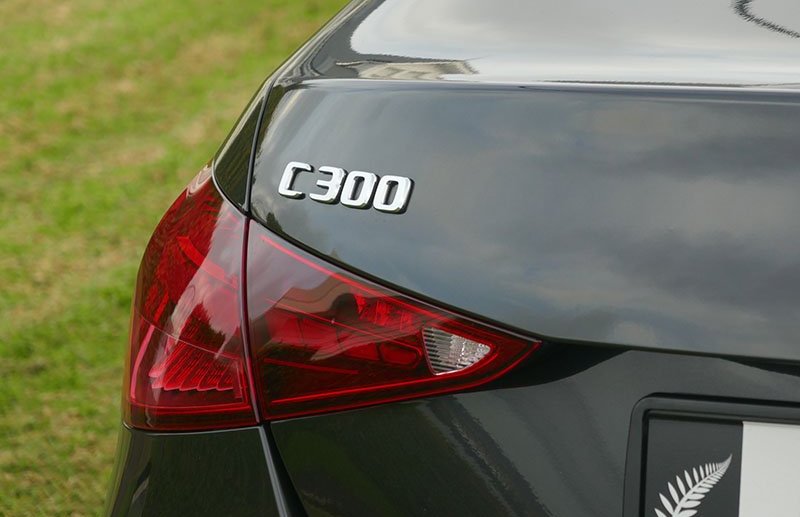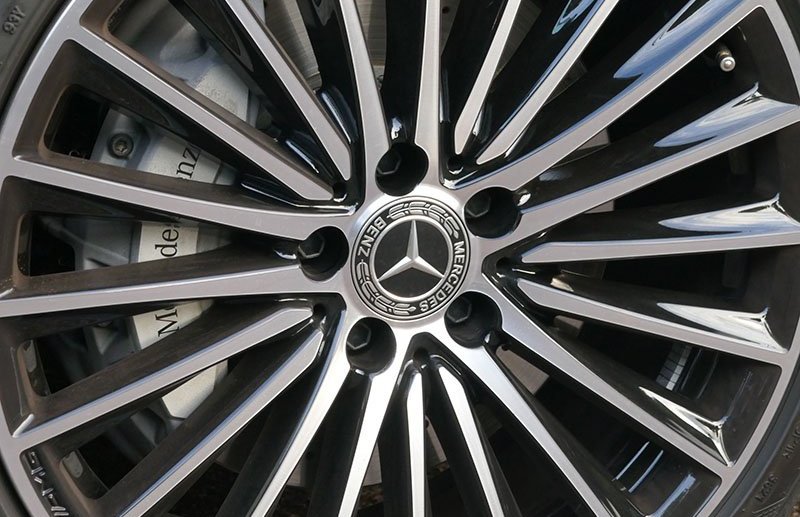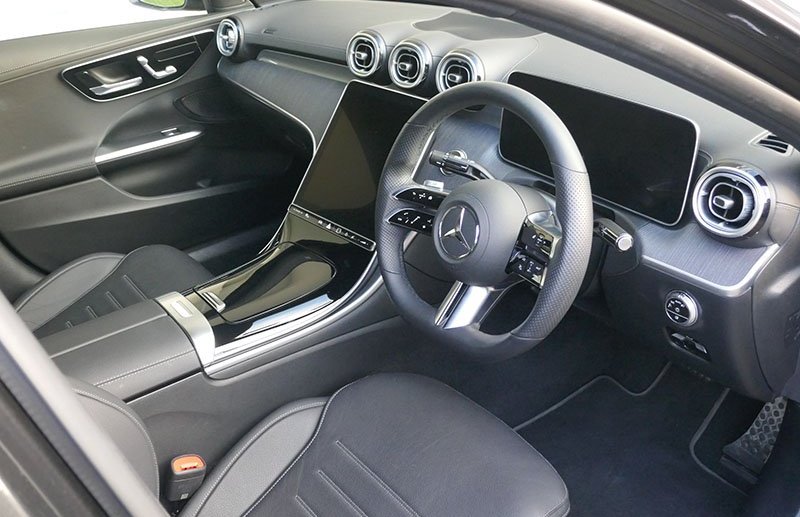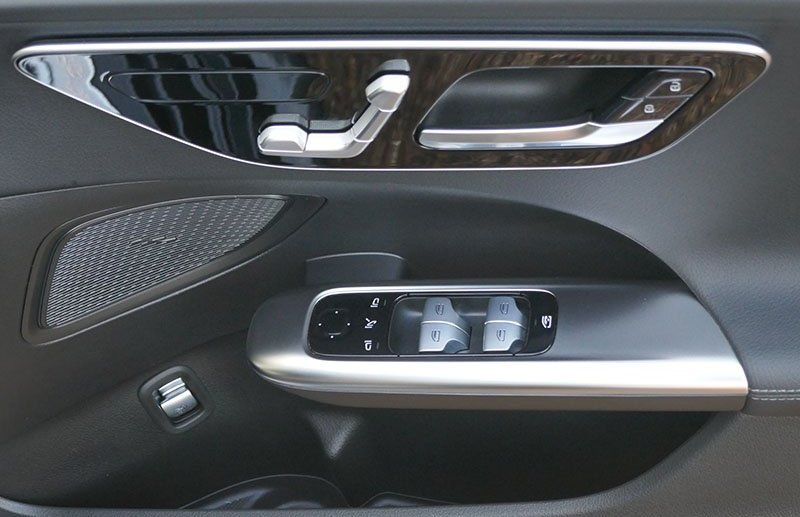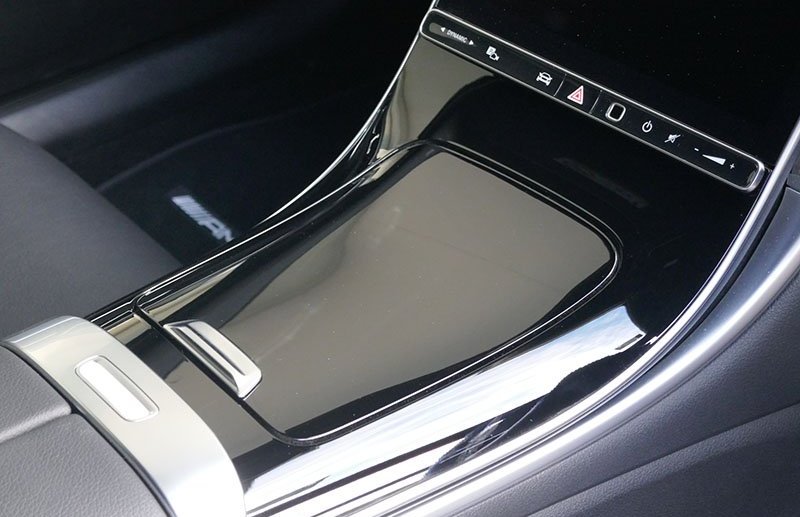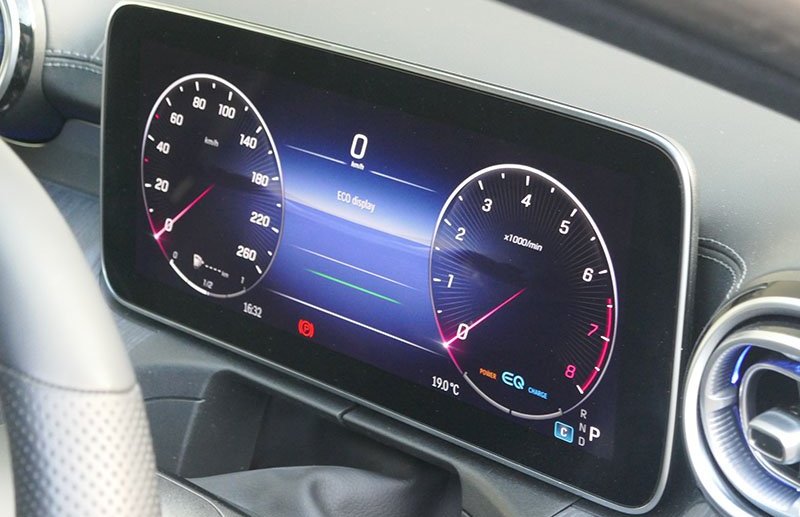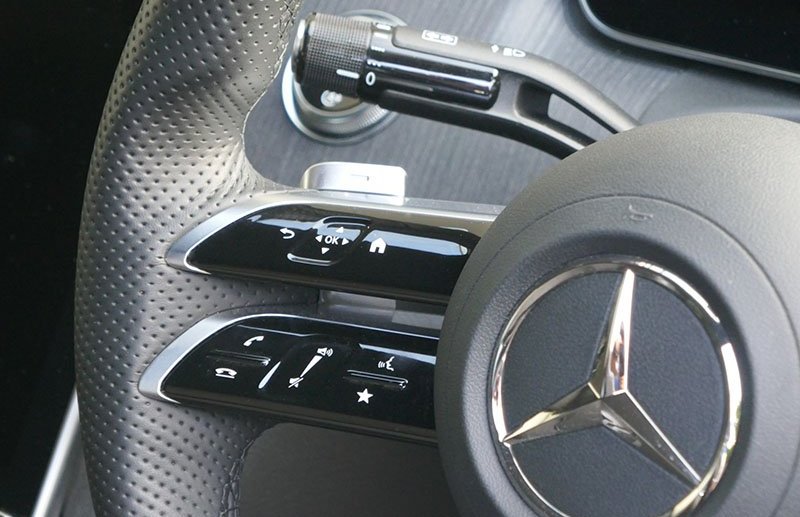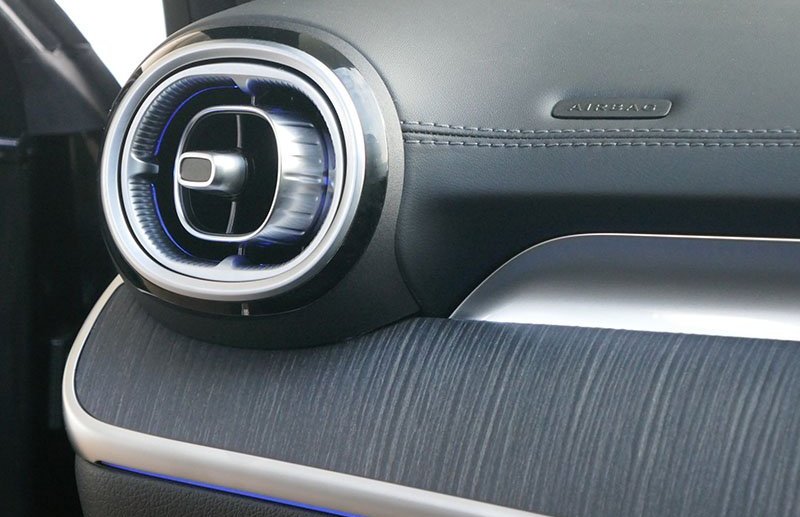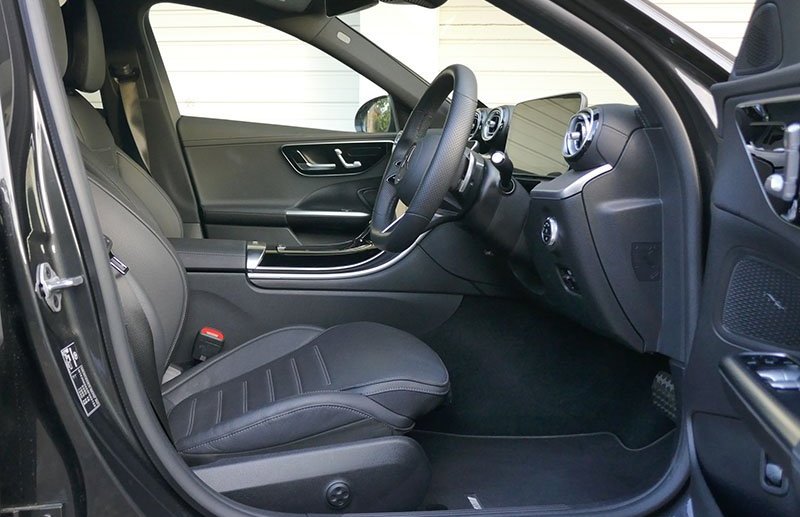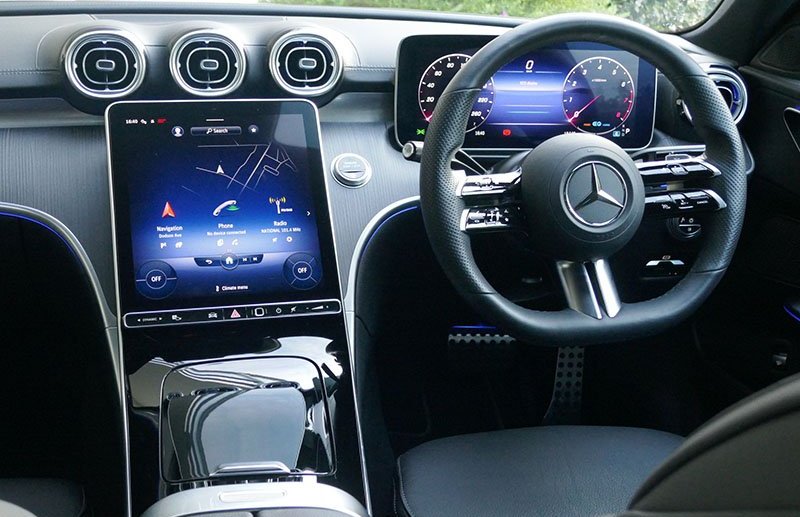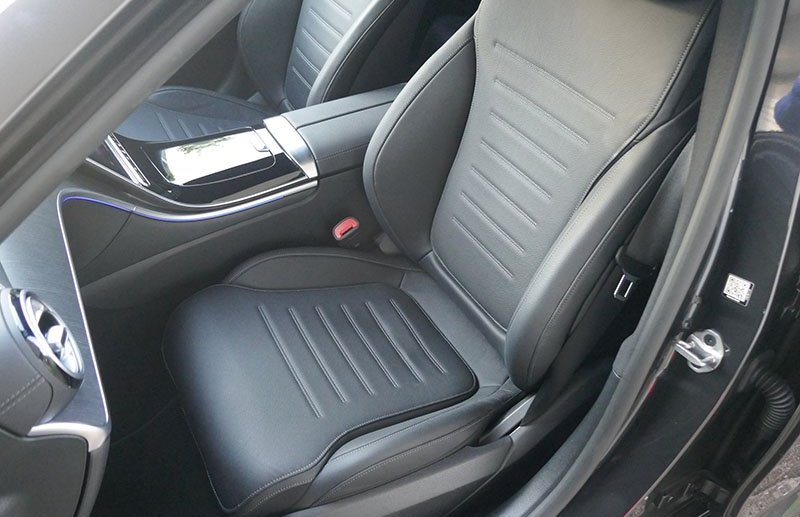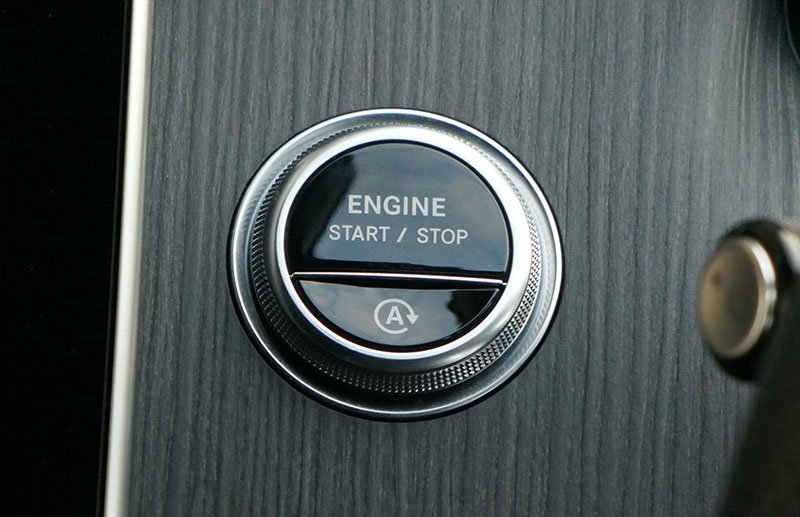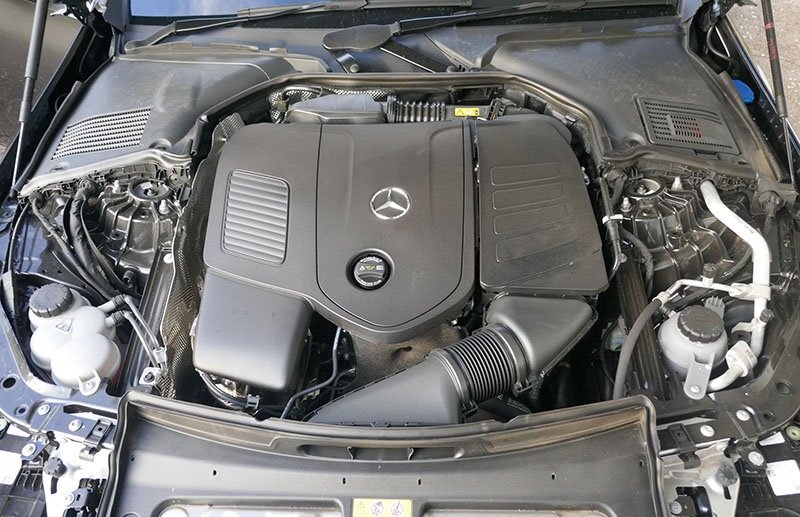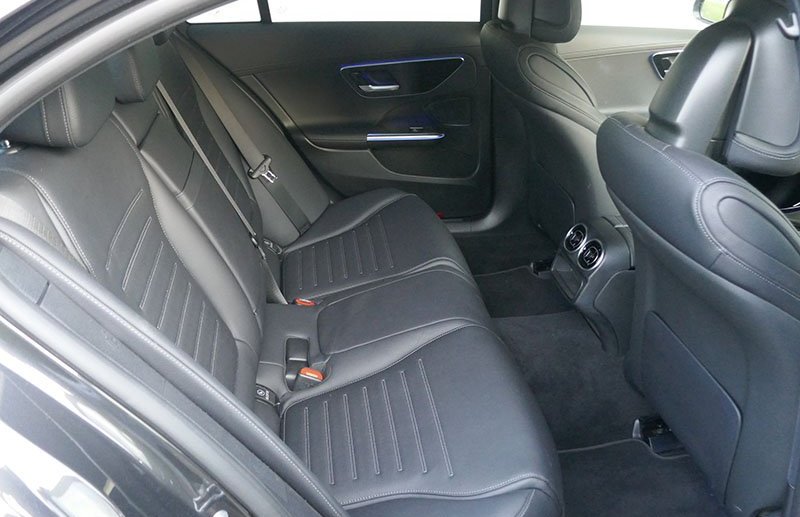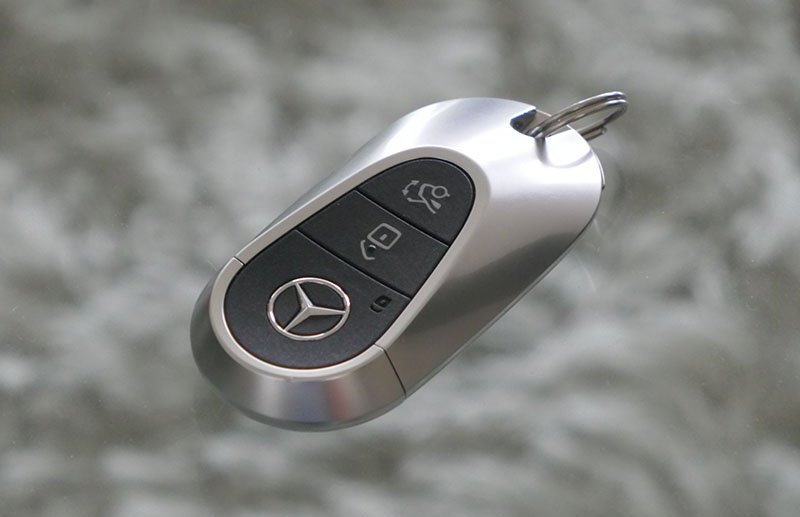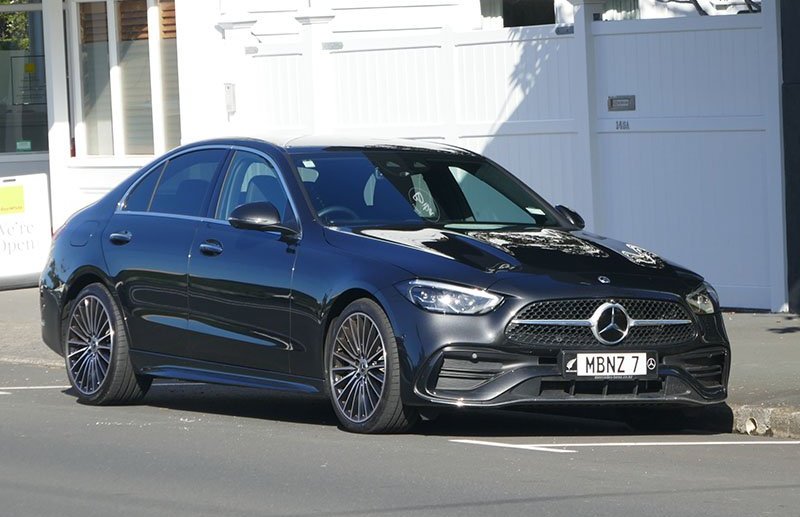 MORE NEW CARS